New York's coziest winter rooftop with private yurts, delicious hot cocktails, French Alpine Menu and romantic vibes.
"The Hideout" is back! One of the unique treasures of New York City.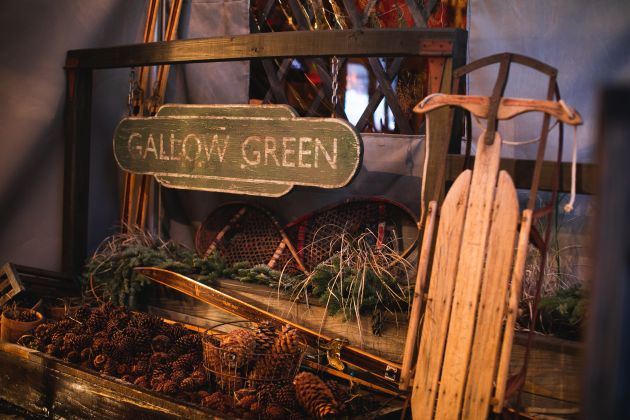 The McKittrick Hotel (530 West 27th Street, NYC), home of Sleep No More, announced the seasonal return of its winter rooftop, The Hideout at Gallow Green. The mountainside chalet-inspired bar and restaurant will open just in time for the holiday season on November 16th.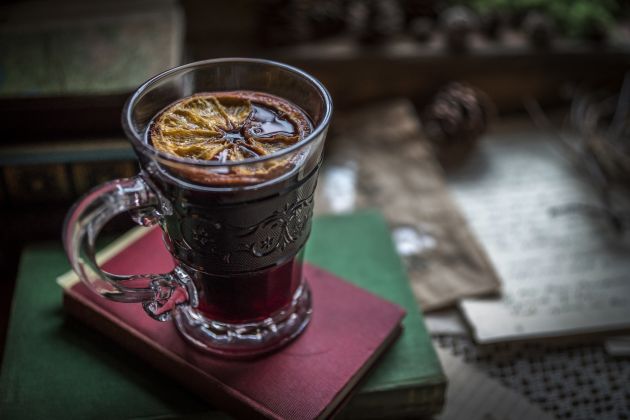 The Hideout at Gallow Green is a cozy Alpine escape tucked in a wooded mountaintop on the roof of The McKittrick Hotel. Natural wood and pine elements bring the great outdoors inside, where blankets and plush sheepskin accents create a warm and welcoming respite from the cold.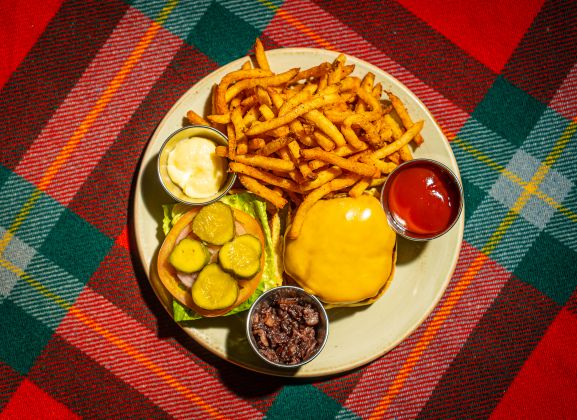 The space was reimagined by Special Projects Designer, Jessie Flynn. An English-born Designer and Art Director, Flynn applies her fine art training from the prestigious Glasgow School of Art to transform the hotel's expansive performance and restaurant spaces into new worlds. She draws inspiration from color palettes to evoke a desired mood and painting techniques to tell a story through design.
Guests can cozy up by the fire, or settle into an intimate nook for a tête-à-tête, while sipping handcrafted cocktails and sharing comfort dishes. Small groups can reserve private yurts and gooey Raclette served tableside. Perfect before or after one of the hotel's award-winning theatrical experiences.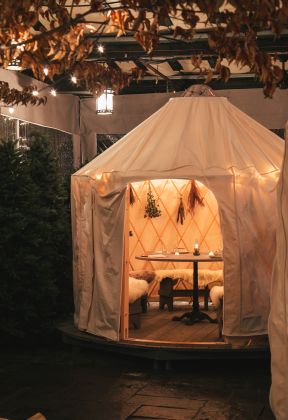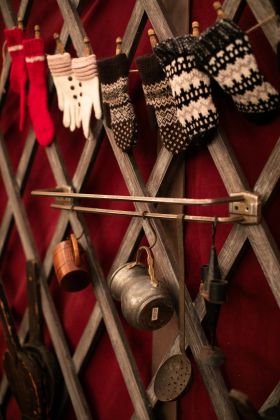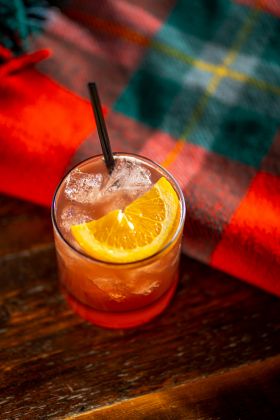 The new French Alps-inspired menu includes piping hot French Onion Soup, fresh savory Crêpes, traditional Trout Farcies, Grilled Salmon over lentils, Chicken Schnitzel with mashed potatoes and rich mushroom gravy, Goulash topped with crème fraîche, Steak Frites with silky pink peppercorn sauce, and signature Chalet Cheeseburger, made with a blend of DeBragga hanger steak & brisket, organic cheese, homemade bacon jam, fresh pickles, and French fries.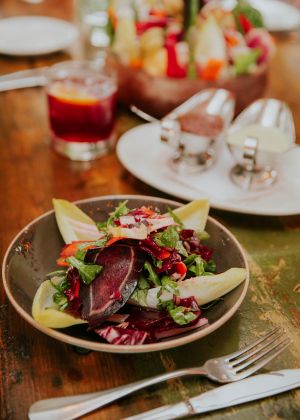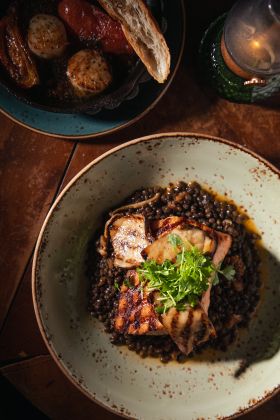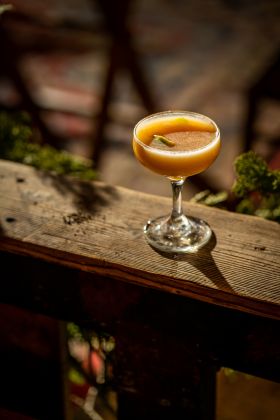 The Chalet Cheese Plate and Crudité & Pickled Vegetables are perfect for sharing before a meal. Chestnut Mont Blanc resembling miniature snow-peaked mountains, decadent Chocolate Petit Pot, and Poached Pear with spiced red wine are offered for dessert.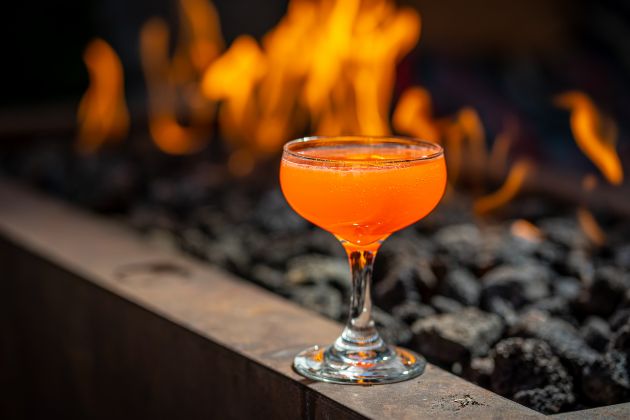 Transform to the French Alps vibes and hurry up and book your one-of-a-kind experience in NYC.
The McKittrick Hotel (530 West 27th Street, NYC)
Photos by McKittrick Hotel photographer.
Advertisements