Alena Dyachina has spent the last 17 years building a wonderful foundation of adolescent and childhood education. Creating the first of its kind, she has opened several international speaking daycare centers throughout New Jersey that specialize in English and Russian.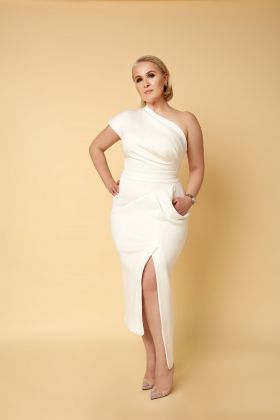 Being a single mother of three beautiful kids comes with a profound need of keeping an eye on them. Her first endeavor was to create an environment where she could make sure they were getting through their daily activities as well as still being able to focus on her work from home. Alena's children are her number one priority before any career, therefore she decided to keep her kids at home and opened her doors to the children of other busy parents that needed quality childcare. Alena was always passionate about creating a loving place for all these children to be cared for.
Even though Alena is a highly educated graduate with more than one major, she decided to follow her heart, so her overflowing love for children took over. The decision was made and Alena started her very own original children's day-care establishment right out of her house. It was a wonderful beginning to her business because she had her own children under her wing. As much as she loved her kids, she extended the same limitless love to the other children who attended her house-based day-care. With everything she offered to her clients, as well as word of mouth among the parents, Alena's house wasn't big enough to host a tremendous number of children. Due to the high demand, she decided to expand her idea and scale it up. That's how it all started. Alena partnered with her late friend Boris. Boris had a big loving heart and passion for helping families to match Alena's vision and without his support, love, and creativity, this next step of her incredible journey as a Fairy Godmother would have never taken place.
"Learning Bridge Academy" started from love and a profound desire to take care of children and families. "All the children in my day-care become family. They become my own children and I follow them to their high school graduation." – Alena tells INLOVE.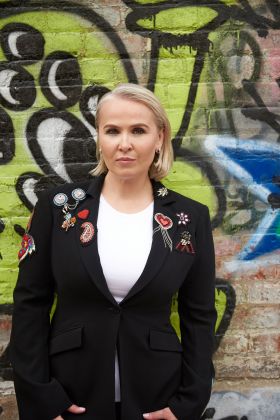 "I want the parents to feel comfortable, to know that their little ones are loved, cared for, and happy." That's why we offer a Virtual Camera System for parents to view their children on a daily basis during normal school hours.  This ProCare app for parents is a way to stay informed on activities, our daily schedule, videos, and photos of students in the classroom, as well as a messaging system available from parents directly to the staff.
The LBA curriculum has been designed with milestones in mind, with teachers who give children the important skills they need in a convenient location that provides the schedule they need for the kids and their busy parents. Their enhanced health and safety protocols align with CDC recommendations, as well as state and local requirements. LBA consults with experts and monitor updated guidance to ensure all their protocols evolve with new learning around COVID-19, so that children, families, and teachers are protected.
LBA supports your whole family with personalized care: 10-12 children per room, individual studies, learning, love, inspiration and extra-curricular activities. They offer Yoga in the morning for relaxation, Chess, Sambo Martial Arts, Dance, Gymnastics, Soccer, Art Classes, Piano and Vocal lessons. Amazing individual and classroom performances for each group on special holidays and events are also provided in order for the parents to enjoy their children's skills and growth every semester.
Their individualized curriculum works for the most important child – yours. They open their doors for all ages: from 6 weeks in the Infant nursery, toddler to pre-k, kindergarten, elementary, and International Advanced Academy. LBA, like no other day-care in the USA offers different language studies: Russian, Spanish, Mandarin, and Hebrew (free of charge) for their little attendees. All LBA centers have on-site bilingual speech pathologist that accepts all health insurance plans. An in-house professional photographer is at your service to create memorable moments, and one on one student teacher tutoring is one of the many props they offer.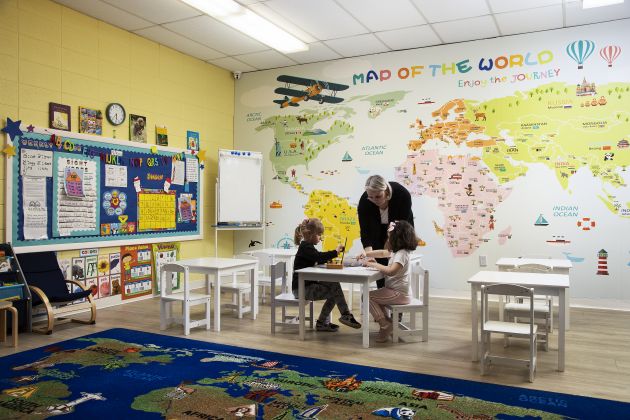 LBA also takes nutrition for their kids very seriously and offers a Nutritionist on staff, working closely with their personal chef on each menu, preparing nutritious, healthy, homemade food options, packed with grains, protein, vitamin-enriched, organic fruits, and vegetables. In-between the meals, children enjoy all kinds of healthy snacks that they love so much that they are in no rush to go home!
LBA classrooms are designed around the children's unique needs, and their curriculum is developed from the latest research in early childhood development to help little minds grow according to their comfort level individually.
"We build a warm, welcoming, and supportive classroom for children of all abilities, backgrounds, and experiences. Everyone belongs in our circle! Our talented, and highly educated teachers set kids down the path toward becoming lifelong learners in a positive, safe, and nurturing environment. Our classrooms feel just like home and our education at LBA is much more than knowledge. It's about helping children develop the social and emotional skills they'll use for the rest of their lives."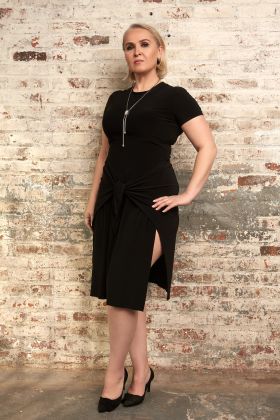 My personal thoughts about Alena, before-during and after chatting with her, I was amazed to witness her warmth and her love for every single child in her schools. She knows every child's name, his/her qualities, needs and wants and who they are friends with and why. Their parents' names, where they live and etc. Alena, is hands on a CEO, who is attentive to every single child. As we at INLOVE support an Orphanage in Ukraine, I asked Alena how they approach those families who really want their children to attend LBA, but cannot afford it. Alena made it clear that she makes sure to work out special programs with those families for their children to be a part of the LBA curriculum no matter what – and that makes her a Fairy Godmother in my eyes, and I am sure in many eyes of all grateful customers that become family.
Learning Bridge Academy
https://www.learningbridgeacademynj.com
Sari Cohen
@adyachina @learningbridgeacademy
Photography: @anna_tim_
Makeup: @katerynapavl10
Stylist: @margaritazaret
Advertisements