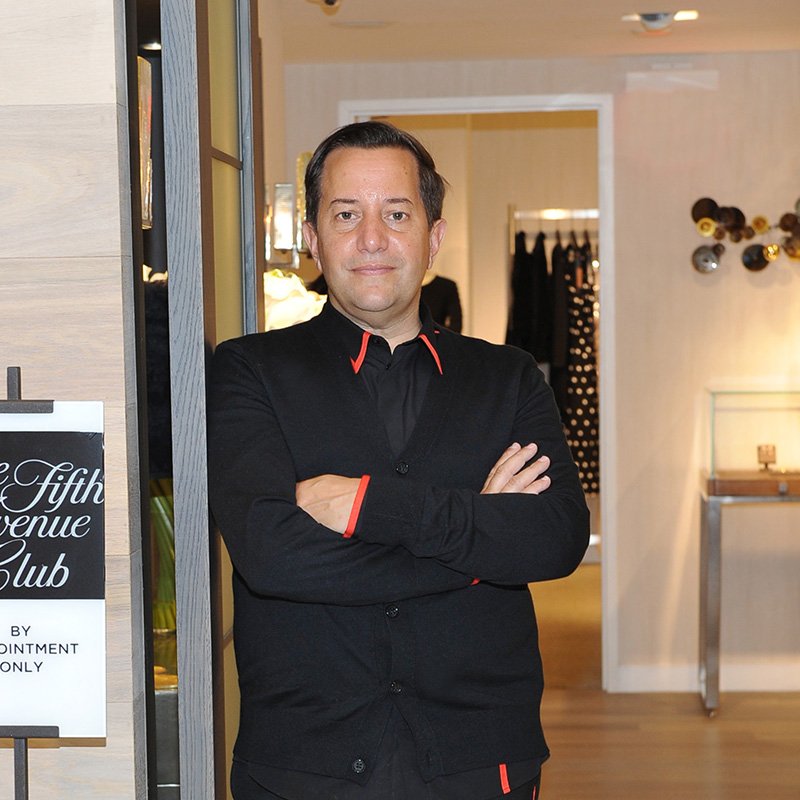 When it comes to finding your personal style, some would say there is magic behind the method. Having a distinct eye for fashion that fits is a gift that not everybody has. Discovering a new piece or a look that you fall InLove with happens only after you accept the challenge to explore more about yourself. After all, fashion is not only about looking good, it's about feeling good, too.
In a recent interview, InLove Magazine caught up with personal celebrity shopper, Tony Ferreira. As Saks Fifth Avenue's top fashion guru, Tony's guidance has helped shine a light on Hollywood's brightest stars and has presented countless others with the opportunity to broaden their own creative horizons.
We got to know more about the fashion God of Beverly Hills himself and learn what exciting looks Fall '17 will bring our way.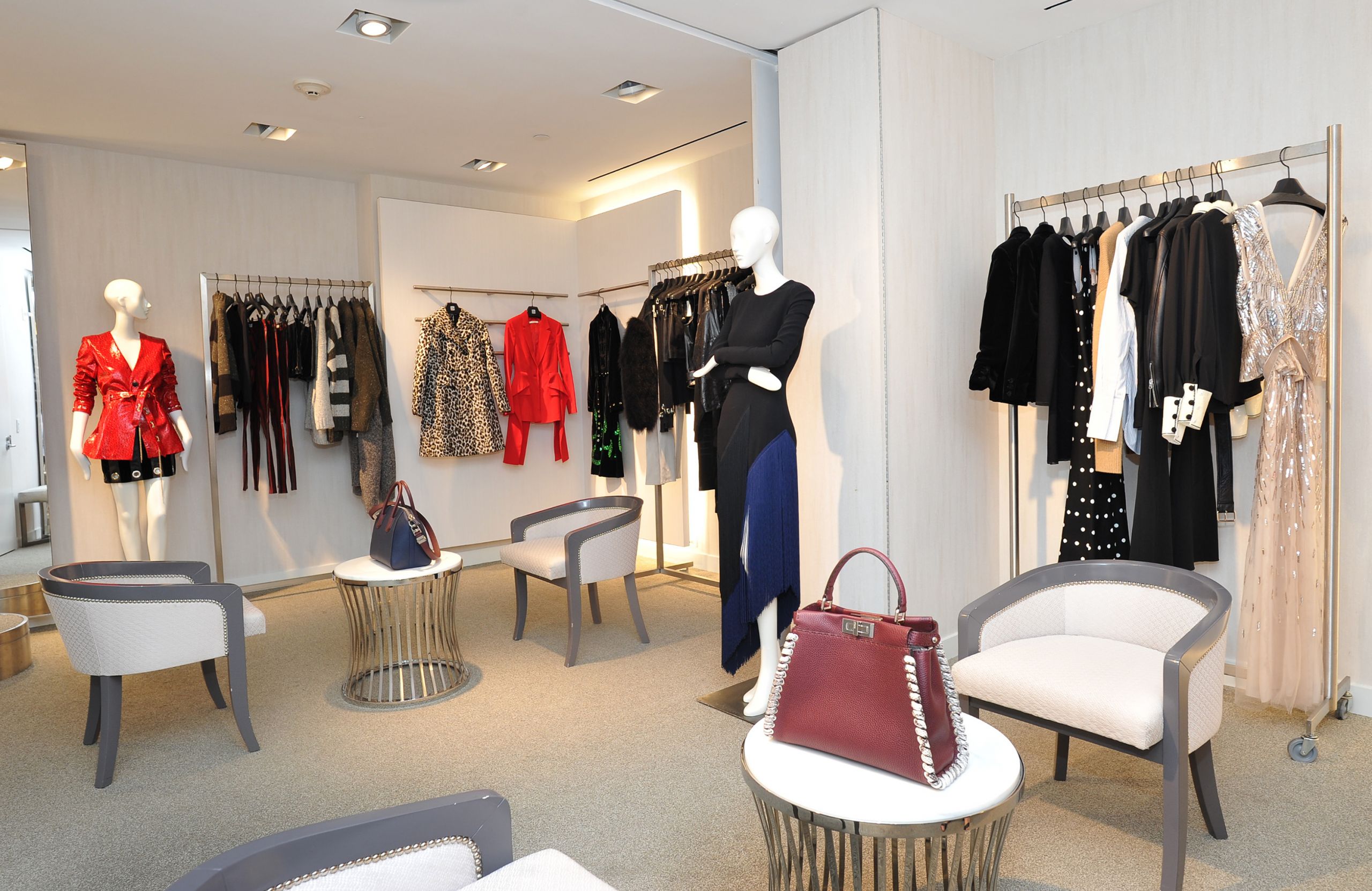 Sari: Can you tell me a little bit about yourself?
Tony: My family came over from Portugal, along with my brother and sister, to a Portuguese suburb outside of Boston where I was born. I studied fashion and marketing in college and moved to L.A. where I began my career as a personal shopper.
Sari: How did you discover that you wanted to be a personal celebrity shopper?
Tony: It came naturally with my love of fashion and shopping. Through the years, I've developed a loyal following based on my knowledge and taste. Now, I not only love shopping for myself but I have the privilege to shop for others for a living.
Sari: Can you describe for me the moment when you first fell InLove with what you do?
Tony: I grew up with my mom being a seamstress and my sister making her own patterns and clothes. I loved watching and giving my opinions on what they wore. To this date, there's still a pea coat that my sister made that I would like to have remade one day.
Sari: What does a day in your life look like?
Tony: Every day I feel very blessed. I usually start off the morning with reading The Business of Fashion and vogue.com. On my way to my office, I figure out my appointments for the day and start visualizing what merchandise I need to pull for my clients. I also make sure to have the newest arrivals and unique [or] special pieces in my rooms to show my clients. I usually have back-to-back appointments [and I] send out merchandise to clients' homes as well. At the end of the day, I am very fortunate to go home to a loving husband, Gant Griffis, who also is in the fashion business, two dogs and a wonderful house.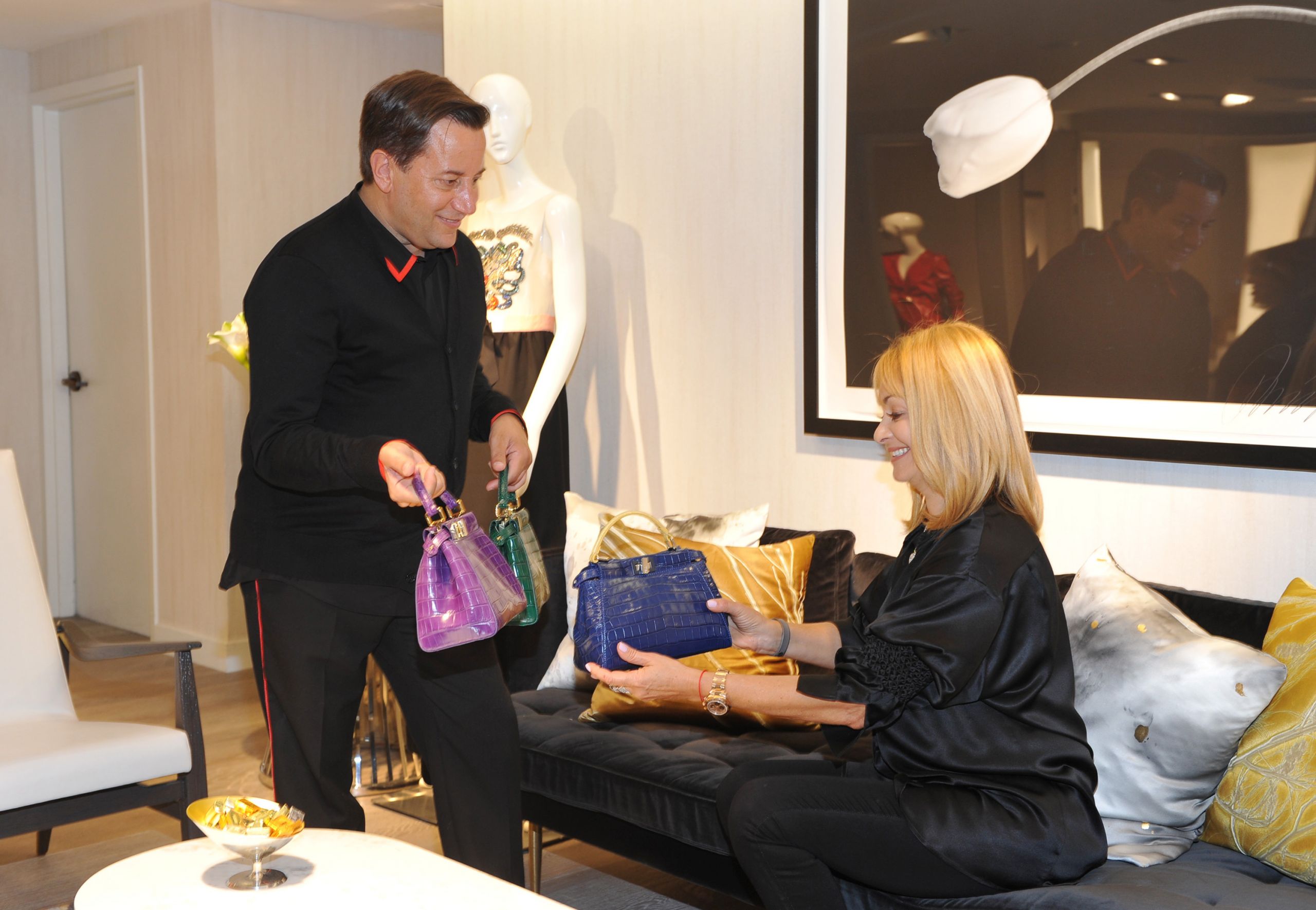 Sari: Can you share with me one of your most exciting career milestones to date?
Tony: During Paris Fashion Week last year, I had the privilege of meeting two fashion icons of our time: Karl Lagerfeld and Mr. Alaia; who graciously cooked lunch for me and a few of my clients.
Sari: Let's talk must-haves. What are your top 5 item recommendations for Fall '17?
Tony: One, every woman needs a velvet handbag this season. Two, pantsuits are back on trend. Three, sci-fi futuristic metallic accessories and clothing are a must. Four, red is THE color for Fall. Five, a touch of fur is always a good idea to complete an outfit.
Sari: Do you see any new trends emerging?
Tony: What I see emerging are options for everyone. For example, if a flared pant was in for the season, every designer would do a flared pant. Nowadays, every designer has their own focus. Some are bringing back fashions from the '50s, '60s, '70s and '80s. Others are doing futuristic styles and some are remaining traditional. There is no reason for anyone to say they don't like this season's fashion with all the options that are out there.
Sari: What does style mean to you?
Tony: Style means having the confidence to show your own personality through the clothing and accessories you wear without being influenced by anyone else.
Sari: What are your suggestions for people who are shopping for themselves and want to attain that celebrity look they love?
Tony: In my world, I consider every client a celebrity. Everyone should dress for themselves in what makes them feel happy and confident.
Sari: Lastly, our traditional question – what does being InLove mean to you?
Tony: Having the freedom to enjoy your life with passion and joy and trying to experience all the life's dreams.
Tony is right. Whether it's in fashion or in life, the beauty of being InLove is about the freedom to explore, daring to dream big, the willingness to be bold and embracing the passion for it all.
For Tony Ferreira, returning to Saks Fifth Avenue 5 years ago was a coming home of sorts. The fashion devotee worked for the iconic department store early in his two-decade career before spending 14 years as a personal shopper at Barneys New York in Beverly Hills. "Saks is evolving to be the new leader in fashion with a great new vision and new designers", says Ferreira, who counts Gucci, Dior and Givenchy among his favorite labels. Now back where he started, Ferreira is part of the Saks' Fifth Avenue Club, an exclusive private-shopping experience. For this stylist, time is not a factor; he is available 24 hours a day, whether in the club or by phone. "I am there whenever a client need advice on what to wear or when they are trying to locate must-have items," he says. Can't make it to the store? Not a problem. "I can offer the experience of bringing clothing, jewelry and a tailor to someone's home in our new Mercedes-Benz Personal Shopping Service on wheels."
9600 Wilshire Blvd., Beverly Hills, 310.887.5426, saksfifthavenue.com
Sari Cohen
Advertisements