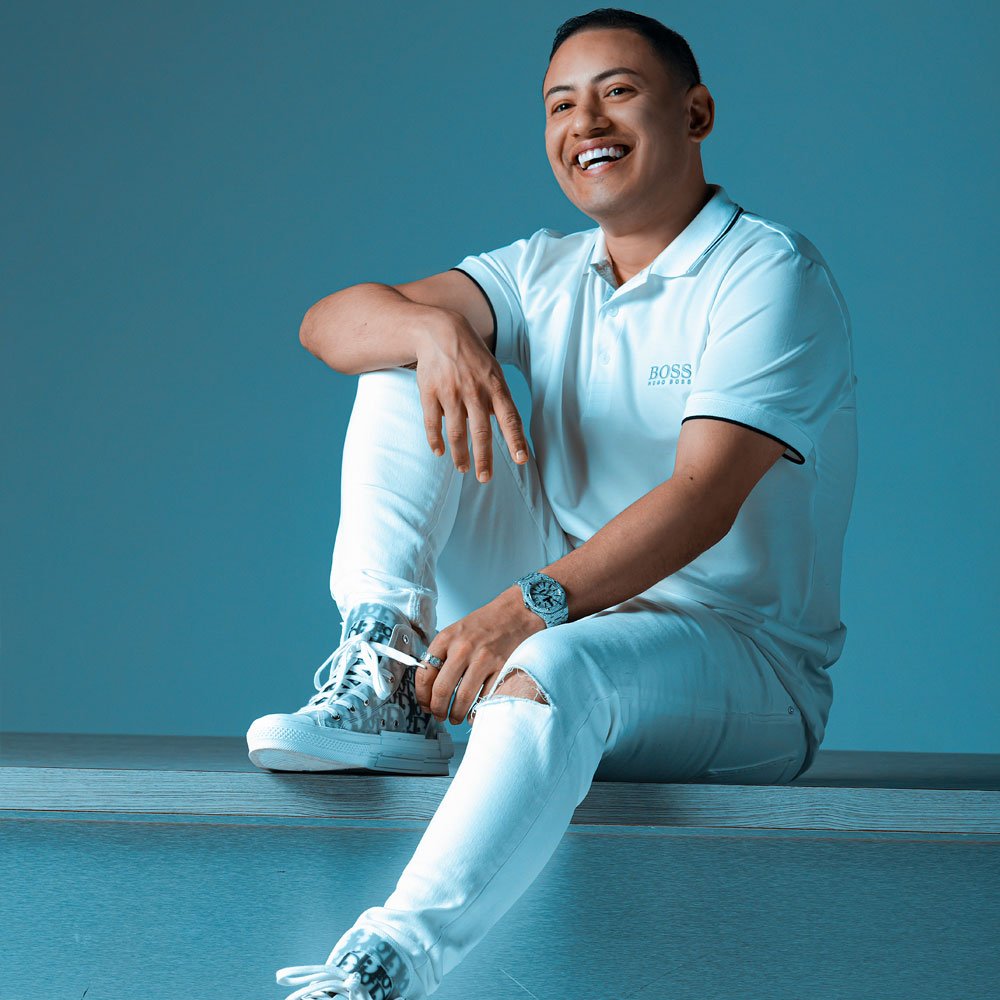 Jonathan Gandarilla, known widely as Ganda, is the man behind some of the most influential figures in Latin music. As one of the top executives and managers in the music industry, Ganda pioneered the Latin trap movement with Trap Capos: Season 1. The first single off of the album, "Cuatro Babies" ft. Maluma, Bryant Myers, Juhn and Noriel, currently stands at over 900 million views on YouTube. Ganda has influenced the careers of some of the world's most prominent artists.
"Currently, we're working on Noriel's next album where his latest hit single 'Piropo' came from," Ganda tells INLOVE Magazine. "With Juhn, we're working on his upcoming singles. He's done amazing things in the past with singles such as 'Confia,' 'Recuerdos,' and 'Curiosidad,' which has reached the top of the charts on streaming platforms worldwide. In addition to that, we started working on the Trap Capos 3 album, which will be something different from the previous two albums. It's going to be amazing. Last but not least, we're ready to start releasing some great content from Juliito. Get ready because it's going to be fire."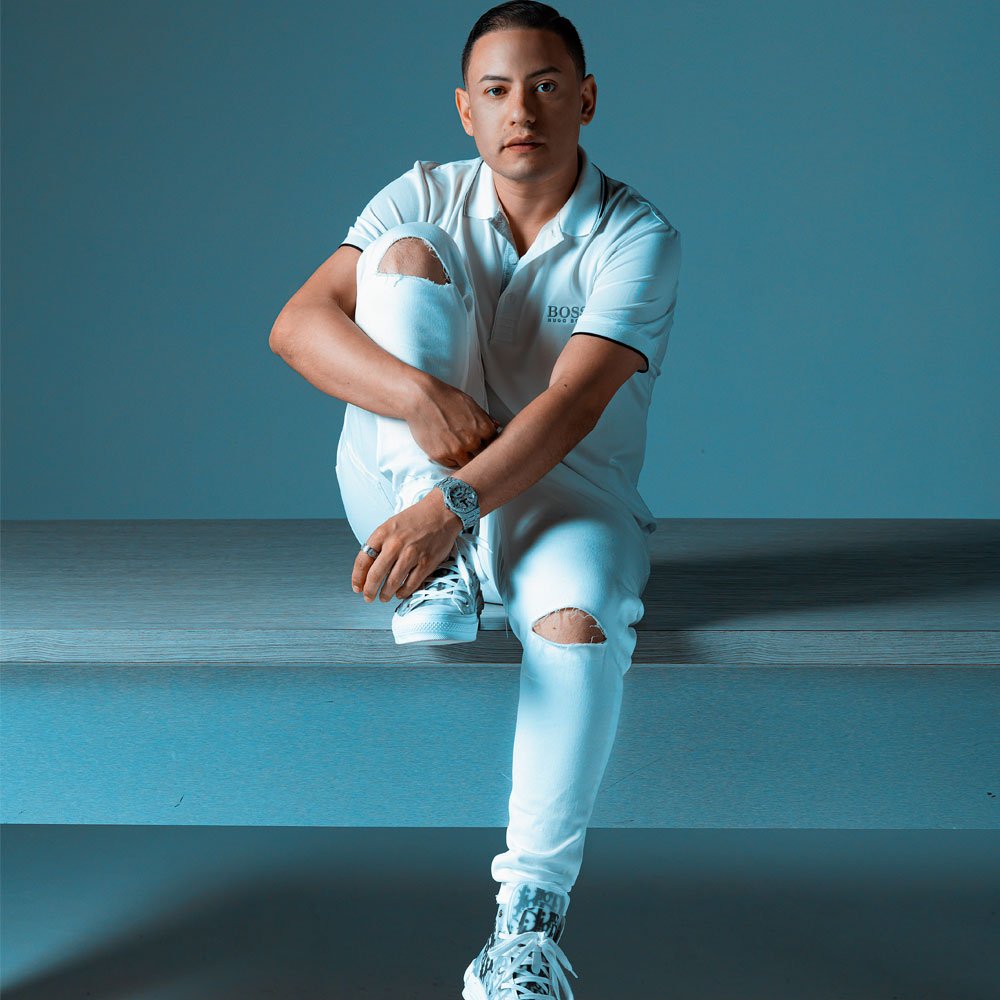 Sari: How did you begin with your record label? Which artists did you start with? And why did you pick the name "The Golden Army" for your label?
Ganda: I believe it was Fido, from the duo, Alexis y Fido, who gave us a great idea to produce and create an album called The Golden Army. From there, we decided to keep the name for our company. The first artist we signed was Noriel, and the first album we produced was Trap Capos: Season 1. In the process of releasing the album, we signed Juhn.
Sari: Tell me about some of the artists that you've worked with through the years and how they've inspired you to do what you do?
Ganda: Throughout the years, I've had the opportunity to work with some of the most influential artists in what Latin music is today. They're the ones who opened up the doors to what this movement is all about. I've worked with many, but my school was definitely Baby Rasta y Gringo. I grew up with their music since I was nine years old. I would see them on TV and sing every single one of their songs, but I had a bigger vision than just being a fan. I always knew that I wanted to be part of their team, but at that time, I wasn't really sure in what sense. I can definitely go back and say that I've worked really hard, and I've dedicated myself to my career to be where I am to today.
Sari: How do you think you've changed the landscape of music on an international scale?
Ganda: I think I have contributed tremendously to music with the help of the digital world. Ever since I was 16, I was placing songs in music blogs so people could listen and download them. In 2011, I started to monetize on my YouTube account, in a time when nobody was doing that. In the same year, I was responsible for Baby Rasta y Gringo's music comeback, using solely digital marketing. I didn't use radio or other outlets to promote their music. I used my digital platforms to make them superstars.
In 2013, we [Baby Rasta y Gringo] were one of the first Latin artists to reach 100 million views on YouTube with their single "Me Niegas." We did it with only digital marketing—no other medium.
I also had the vision to produce and create the first Latin trap album in which we reached No. 1 in Billboard. We were also part of a Trap Panel where Trap Capos: Season 1 was nominated for "Best Album of The Year." With all of this, I can definitely say that I have contributed to the music on an international scale.
Sari: How'd you partner up with Santana, and how exactly did the first Latin trap album come to be?
Ganda: I've known Santana since 2007. He was producing for Angel y Khriz, Hector el Father, among others, and I was already managing Angel y Khriz. A few years later, I started working with Baby Rasta y Gringo, and I brought Santana to produce many of their songs. This is the moment we became best friends. But it wasn't until 2016 that we started working on everything together as a solid team. He was handling the producing aspect, and I was more in the business aspect with our artists. It's the dream team.
The idea for the album comes from a vision to take Latin trap to a new level. Trap was fairly new and unknown to many in Latin music. We found a niche market for it and the talent that came with it. I had the experience, I knew how to make it work and market it.
The idea for the album comes from a vision to take Latin trap to a new level. Trap was fairly new and unknown to many in Latin music.

Sari: Trap Capos was groundbreaking. Describe for me what it was like being part of that movement and tell me more about your ideas that helped shape what came to be.
Ganda: The idea was always to reach No. 1 on Billboard Charts. Aside from showcasing our new talent, Noriel, it was also the idea to place all the upcoming trap artists on the album; to continue creating this wave of Latin trap that was starting to grow in all of Latin America.
The strategy that we planned out was to place the album on all digital platforms, create a concert with all the new trap artists of that time, and sell physical albums (CDs), in order to reach a selling goal and reach the Billboard Charts.
To say the least, having Noriel on all the songs was one of the best strategies for his development as an artist, and for the album as well. On top of that, "Cuatro Babys" was created together with Maluma, Juhn, Bryant Myers, and Noriel. We were able to place the song under Maluma's YouTube channel in order to have greater exposure, which worked out tremendously.
Sari: You just signed Juliito to The Golden Army roster. Tell me about working with him. Why is he such a good fit for your label, and how do you see him driving the Latin music movement forward? 
Ganda: Juliito is a completely brand-new artist on the block, and we're barely getting to know each other. We're at the stage, or how we say it "training in the studio," so we can get the best out of him and learn his best techniques. He's a very deep urban artist. His "freestyles" are about the street life. A lot of people identify closely to him for where he comes from and what he's gone through in life. I think that's what connects with people the most, his lyrics and unique style. He's definitely a great talent, and we're working hard to develop everything he can do. I have no doubt that he'll do well in the urban music world.
Sari: Your GandaVlogs are so cool for people to see and get some insight into what goes on behind the scenes. Why are those so important to get out to the world?
Ganda: It's something that I've wanted to do for a few years now. In this digital world that we live in today, I think there's a lot of misinformation spread around social media platforms. Anything and anyone can go viral, anyone can post news, even if it's false, and what I want to do is show people from my own point of view what really happens while we are on the road working. I want to show how the music industry works, but also, I want to share some fun content that can attract any type of audience. It is extremely important for me to teach other people how things in the music industry work and for those who are aspiring to be talent managers, to make them understand the type of work that we do, which is complicated but not impossible. That's what I want to show with my vlogs.
Sari: What are you most INLOVE with when it comes to what you do?
Ganda: I'm in love with creating marketing strategies; those types of crazy ideas that come to my mind, and I make them a reality. It's great to hear people say that "I'm crazy," but the results turn out to be incredible. I think I'm in love with anything that's music-related and with what's going on in my life right now.
Sari Cohen
Production: INLOVE Media & Production
Advertisements