Star Pediatric Home Care Agency
Now more than ever, it seems that people are paying attention to the hard work, love, and care that goes into being a nurse, and it's shining a spotlight on those who are fending for our most vulnerable. According to Gallup, nursing is considered the most honest and ethical profession in the United States. If your heart is big enough to be a nurse, finding the right home to nurture that spirit is essential to the growth and well-being of everyone involved.
Marina Stengart, RN, was a pediatric nurse at Cornell Medical Center. One day, she followed one of her patients home and fell in love with the concept of pediatric home care. She knew she wanted to make it her career, and in 2008, she founded Star Pediatric Home Care Agency. She then assembled a team of nurses that shared her vision to provide a caring and nurturing environment where children and families could thrive.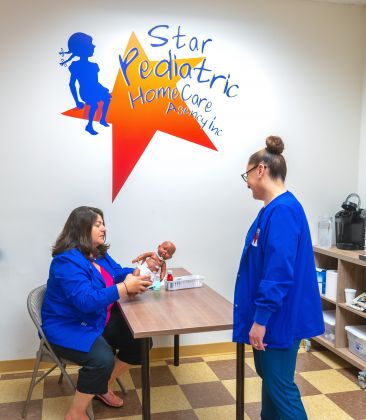 Marina Stengart's vision was to create a home care agency in New Jersey that solely concentrates on children. As a company established by nurses, they understand that treating nurses with respect is essential to creating a happy work environment. That same ethos and level of care get carried into their patients' homes.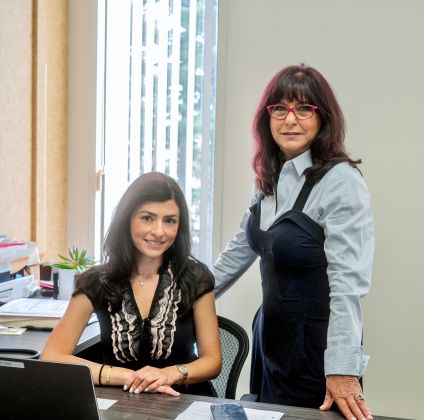 Marina now helms the agency as CEO. She works alongside Michelle Marano, RN, BSN, who serves as Vice President and Area Director. Marano came on board when Stengart launched the company 14 years ago and has been running the South Jersey area. Star Pediatric Home Care Agency has three locations: Saddle Brook (where their headquarters are located), Mount Laurel, and Lakewood. Although they only have three locations, they still manage to cover most of New Jersey and have about 500 nurses working for them.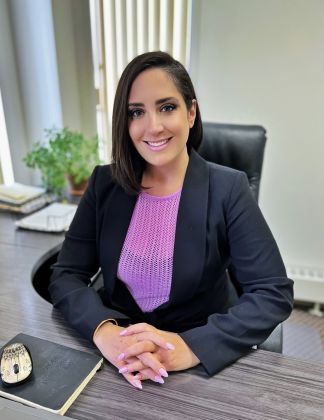 Star promotes a loving and warm environment for its nurses – it's something Marina Stengart and her team pride themselves on. Nurses here are chosen for their passion and love for children and their deep desire to help them achieve the highest quality of life possible. Marina also ensures nurses the opportunity for growth at Star. As a nurse herself, she knows how important this is. She believes in promoting from within and has been operating this way for years. Rachel Palmer, RN, for example, who serves as Director of Nursing at the Saddle Brook location, started with the agency in 2009 as a field nurse, became a Clinical Manager, then Clinical Director, and eventually rose to her current position. Karen Devery, RN, is the Director of Nursing at the Lakewood office. She also started as a field nurse in 2010. Natalie Hall, RN, BSN, is the Director of Nursing at the Mount Laurel office, and as the latest addition to the management team, she came to Star in 2018.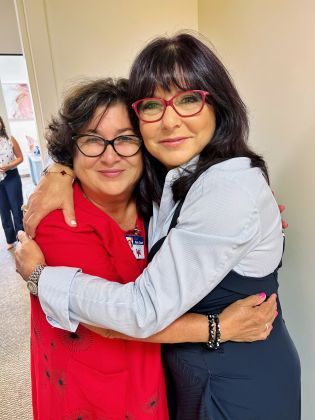 Hardworking, great people!
"Best team I ever worked with. If you are a nurse, you will find the director and clinical manager will be there every step of the way. Even a new nurse will have a lot of support. The office often has extra shifts if you need or want more work. If you work in the office, it is a team effort. These were the hardest working, but nicest people I ever worked with." – Former employee
Great Job For New Nurses!
"Great staff, flexible schedule. They treat their employees and their families well. Very friendly to work for. Communicate well and training is always available." – Current employee (LPN)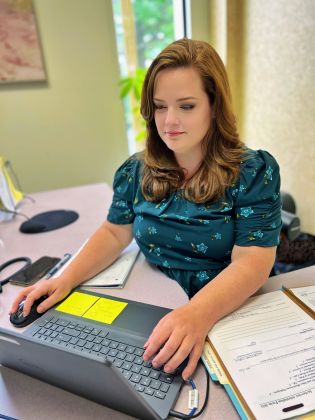 "As a new nurse I was very nervous coming into the nursing field with only clinical experience through school. Star provided me with training before I started my first case and has been so helpful throughout my journey as a nurse. I know I can call anyone at the office no matter the time or day and they can answer any question/concern I have." – Current employee
It takes a special nurse to work in home care. Nurses are assigned one patient per shift, so they can get to know them well and provide the best care possible, which gives parents a level of comfort that is invaluable. Matching the proper nurse with the right family is essential to a patient's success. Star aims to make both the nurse and the patient happy by considering all factors such as the patient's location, the nurse's skill level, and shift availability. They try to match parents' and nurses' personalities and requests. They assure that nurses are appropriately trained and supervised on each case while providing 24 hours of clinical support from the office. Nurses give Star Pediatric Home Care Agency their schedule, and the agency tries to honor it. The patients are primarily long-term cases with chronic conditions. It's common for nurses to work with the same patient, or patients, for years as they develop a relationship and don't want to take another assignment.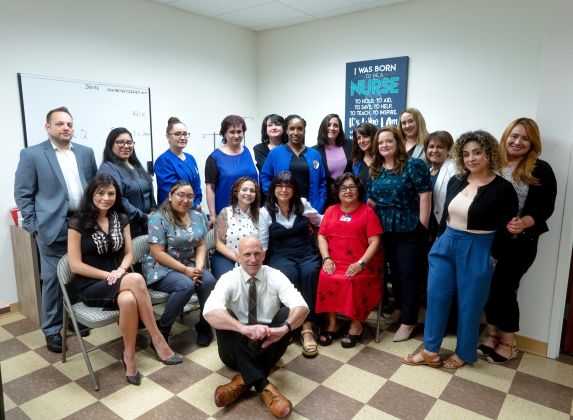 Star Pediatric Home Care Agency has a tremendous impact on patients and their families. They know that children thrive at home surrounded by their loved ones, so they make certain that homes are equipped with the latest equipment to care for that particular patient. In the comfort of their own home, children receive one-on-one care from a nurse trained for their specific needs.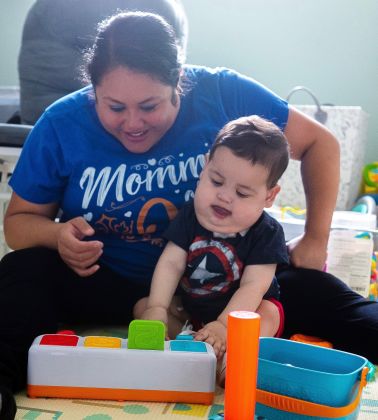 In a facility, nurses care for numerous patients simultaneously, and their assignment differs daily. In-home care patients benefit from many things, including continuity of care. They get used to their caregiver and respond positively to their care. Thanks to Star, families can continue to live their lives as normal as possible.
From The Families…
"I came to Star 12 years ago when my son was 9 months old. I thought my life was over as he required 24 hour nursing care being that he was on ventilator.
Star nurses have been wonderful to my son and our family. The office team works hard to make sure we don't have open shifts and that my son doesn't miss school where he goes accompanied by the nurse. Thank you Star for bringing stability to our lives!"
"The nurses are loving and nurturing."
"They are the best agency when it comes to home care."
"Because of all of you at Star, we are able to have hope and a sense that [our child] will continue to get healthier."
Star Pediatric Home Care Agency provides a loving, collaborative, communicative atmosphere for its staff and patients. By concentrating their efforts on families in New Jersey, they can continue to aid the many children in the state who need their help.
"I've been a STAR nurse for 7yrs. I've never worked for a better, more professional staff as the STAR staff." – Current employee
https://www.starpediatrics.com
Words by Sari Cohen
Advertisements