Stunning American actress Shantel VanSanten is no stranger to the movies: her acting career includes roles in movies such as You and I, The Final Destination and Remembrance. Despite her mother insisting that Shantel was destined to be an actress her entire life, Shantel's own desires have ranged from wanting to be a nun to going to college for investigative journalism! Born in  Minnesota and raised between there and Texas, Shantel attended Texas Christian University for college. She was only 15 when she started her career as a model.  She first appeared on the big screen as a contestant on the NBC reality series "Sports Illustrated Swimsuit Model Search," and has been featured in the magazines Teen Vogue and Seventeen. Shantel was involved in the arts and theater from early on, and only realized how passionately she felt about it when she started taking more serious acting classes as a young adult.
Currently starring on the hit USA series "Shooter," as Julie Swagger, Shantel's breakthrough came in 2009, when she played the role of "Quinn James" on The CW teen drama series "One Tree Hill." She also made a name for herself outside of "One Tree Hill" with recurring roles on popular series like "Beauty and the Beast," "The Messengers," "Gang Related" and "The Flash" (Detective Patty Spivot, reporting for duty!). The blonde bombshell gets her amazing looks from Dutch and Norwegian ancestry, yet remains demure and down-to-earth, keeping fairly quiet about her private life (which is part of why we were so keen to get the inside scoop). Aside from her career and passion for athleticism, she also exercises her soul by volunteering with several philanthropic organizations. Her real passion lies in working with The American Lung Association's initiative LUNG FORCE, an endeavor she has dedicated herself to after the passing of her grandmother Doris. Last year, she spoke at several events and raised funds for research, education, and to help the families of those who have been touched by lung cancer. Take a behind-the-scenes look at the extraordinary Shantel VanSanten below, and stay tuned for her return (opposite Ryan Phillippe) on "Shooter," which debuts its second season this July…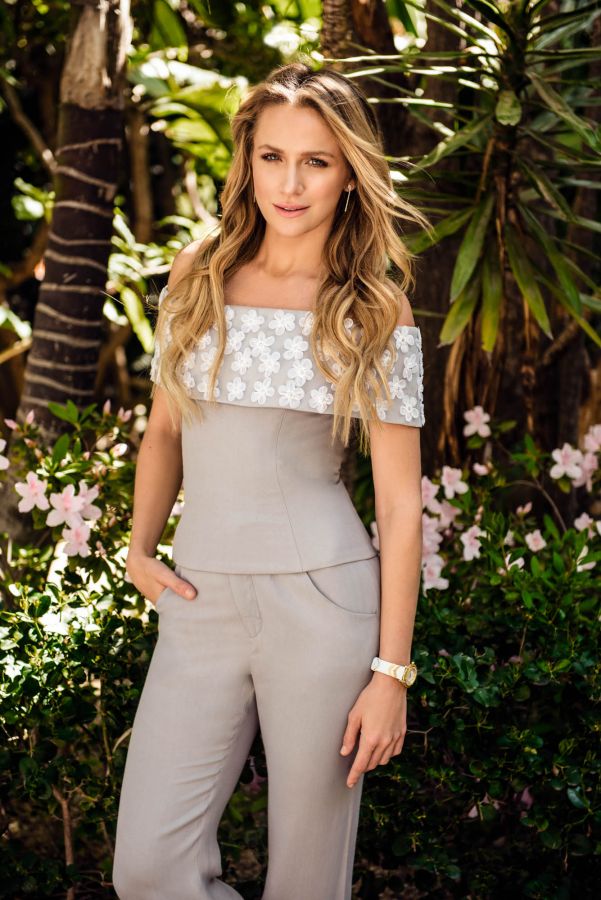 You were modeling while in college. How did you get into acting? 
I have always been involved in the arts and theatre, from a very young age. I had a passion for it, which my mother and father always helped to nurture. When I grew older, my modeling agency encouraged me to take classes and study as much as I could. Modeling allowed me to feel comfortable in front of a camera, but it takes study and constantly working on your craft to evolve as an actor.
What is the most challenging part of being an actress?
Navigating the ups and downs. It's a very unstable industry and one can grow frustrated with "the business," yet we must stay vulnerable (as creative beings) and be open in the face of rejection. I often remind myself that it's a job (being an actress), and I am grateful for it, but it's not the only thing that defines me.
What would be your dream role?
I would love to play Jean Gray from the Marvel Comics, she has always been my absolute favorite. I am a big comic-book reader and have a giant collection. Plus, I think that whole world allows actors to really explore something beyond the realm of what we know in day-to-day life. I go to see all the Marvel and DC movies because I love the modern-day portrayals and adaptations.
It's hard to keep up with fashion trends these days. So much going on! How would you describe your personal style?
My personal style is ever-changing and not too trendy. I like to keep it classic and timeless, and then throw in an element of surprise. I am not hyper-trendy, but I do think having a pair of killer shoes or an accessory that becomes a fun focal point/talking piece is more my thing. An amazing pair of blue jeans is a MUST for me
What is on your bucket list?
We would be here all day if I were to specifically list things. I want to travel, explore, and educate myself on this vast and unknown world. If I am available and someone asks me to go somewhere, I jump on it. Living outside my comfort zone makes my life much more interesting.
What do you like to do in your spare time? 
I have friends and family who live all over the place and I love seeing them when I have down time. I feel like it grounds me and allows my soul to reset. I adore painting and drawing for my own sanity, it's a form of therapy for me. And finding places to hike, where you can just be in nature and find some peace away from the craziness of the industry I am in.
You are known for being humble and friendly, is there anything about yourself that you would like to improve? 
That's very kind of you to say, thank you. I wish I were better in big social settings. I am the type of girl who would rather be a spectator and stand in the corner. I am not someone who likes to command attention, but I'm ok with that. It's just that every now and then, I would like to be spontaneous and. I don't know, break-dance maybe!
"I remember being the kid who grew up not knowing
what I wanted to do with my life…"
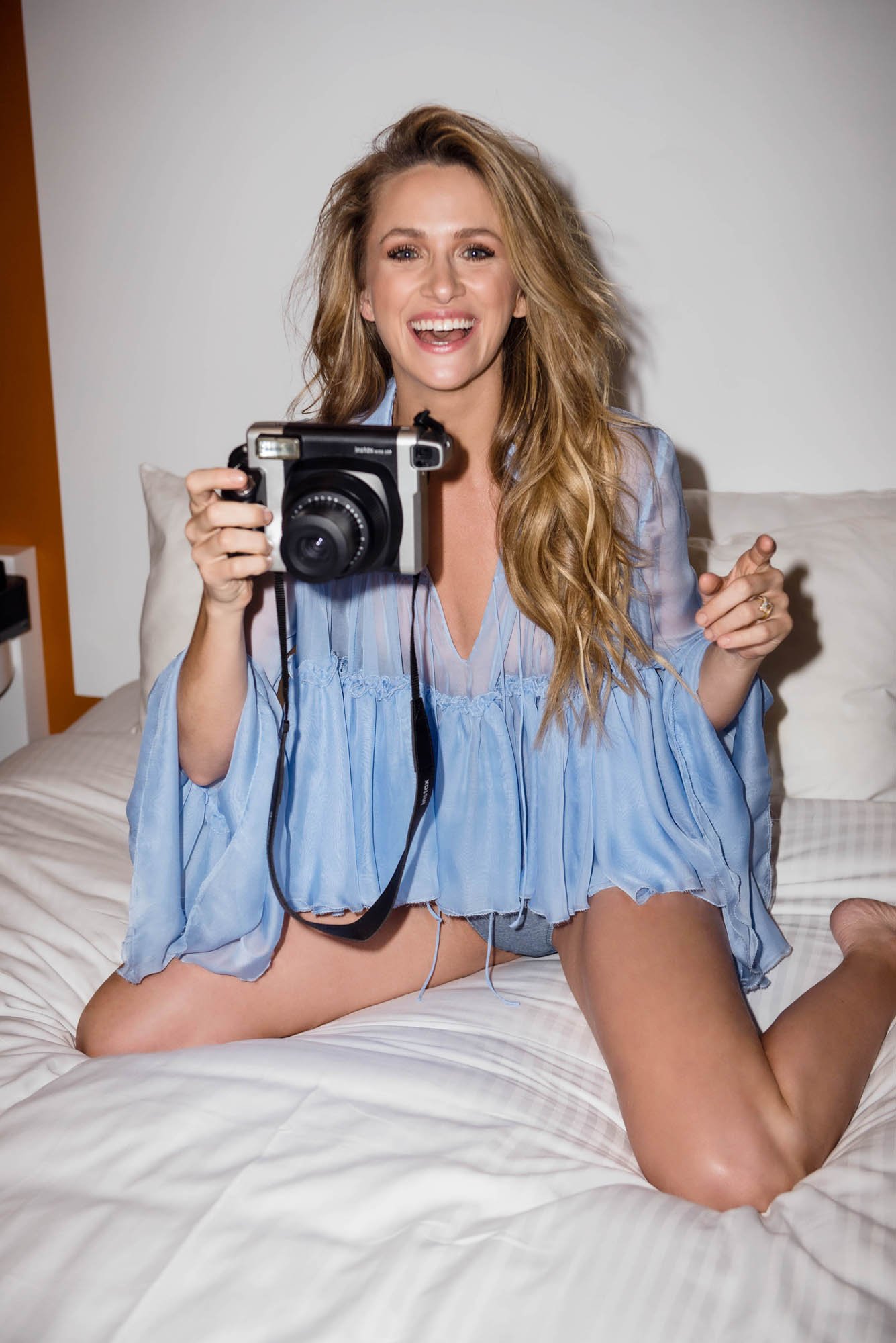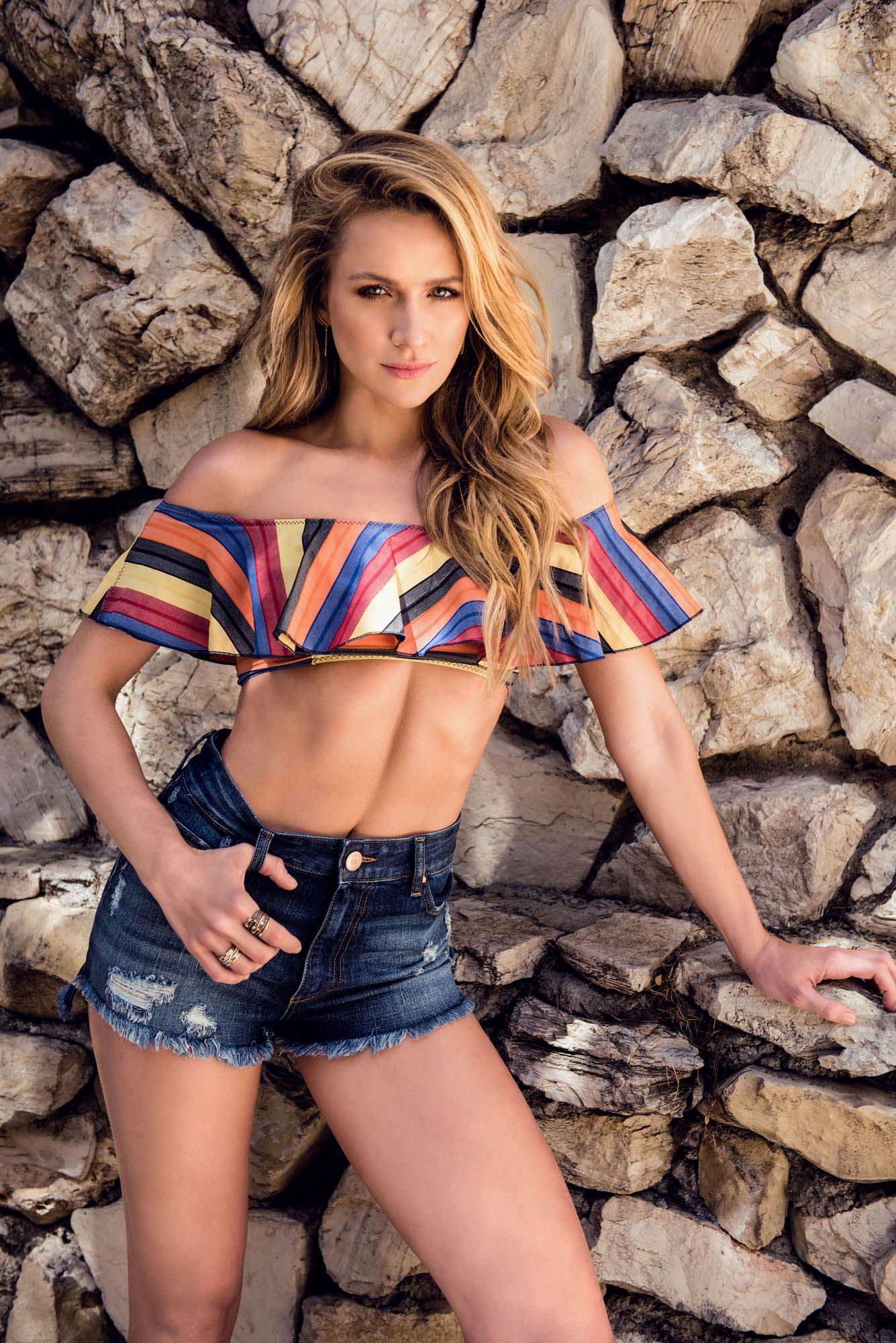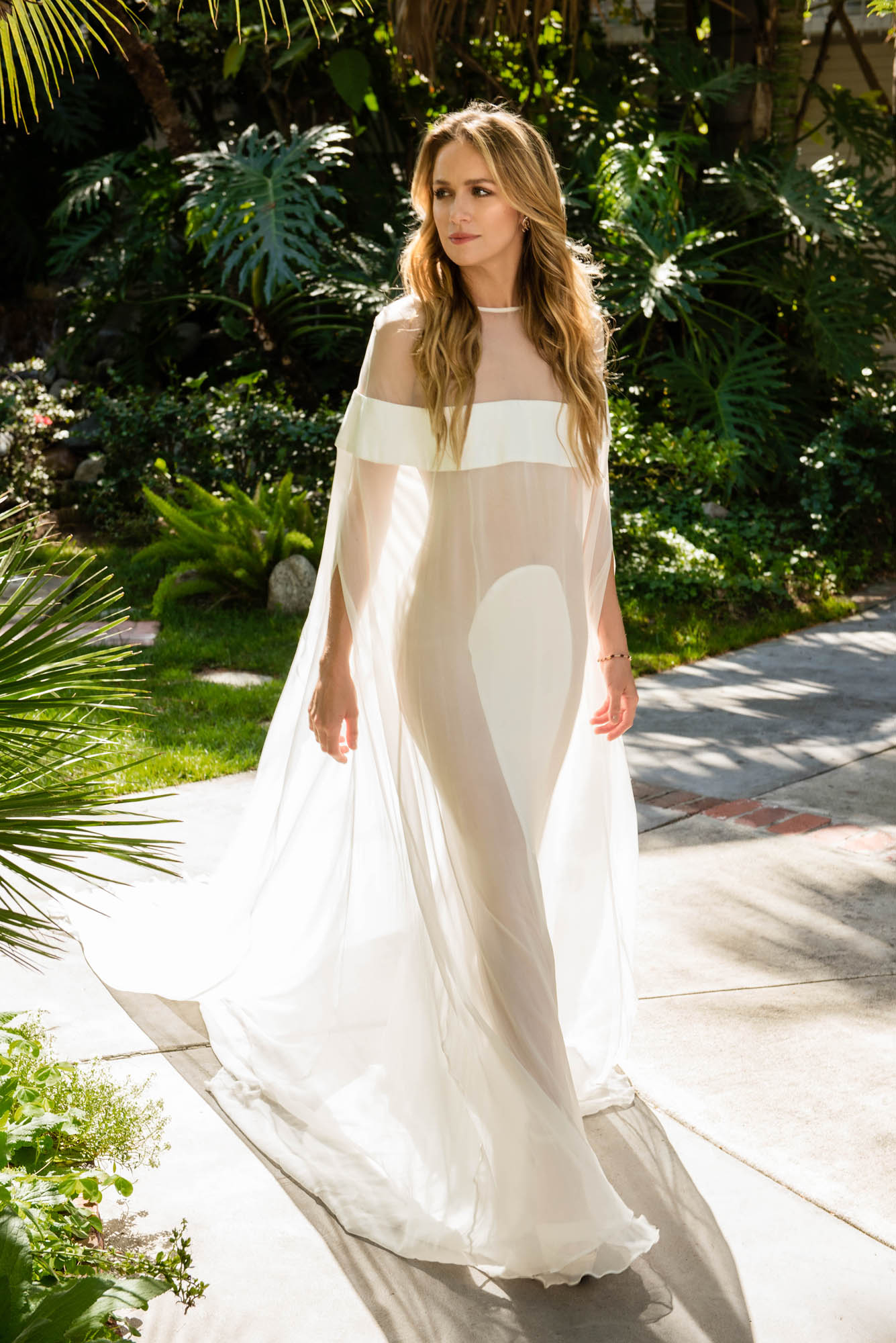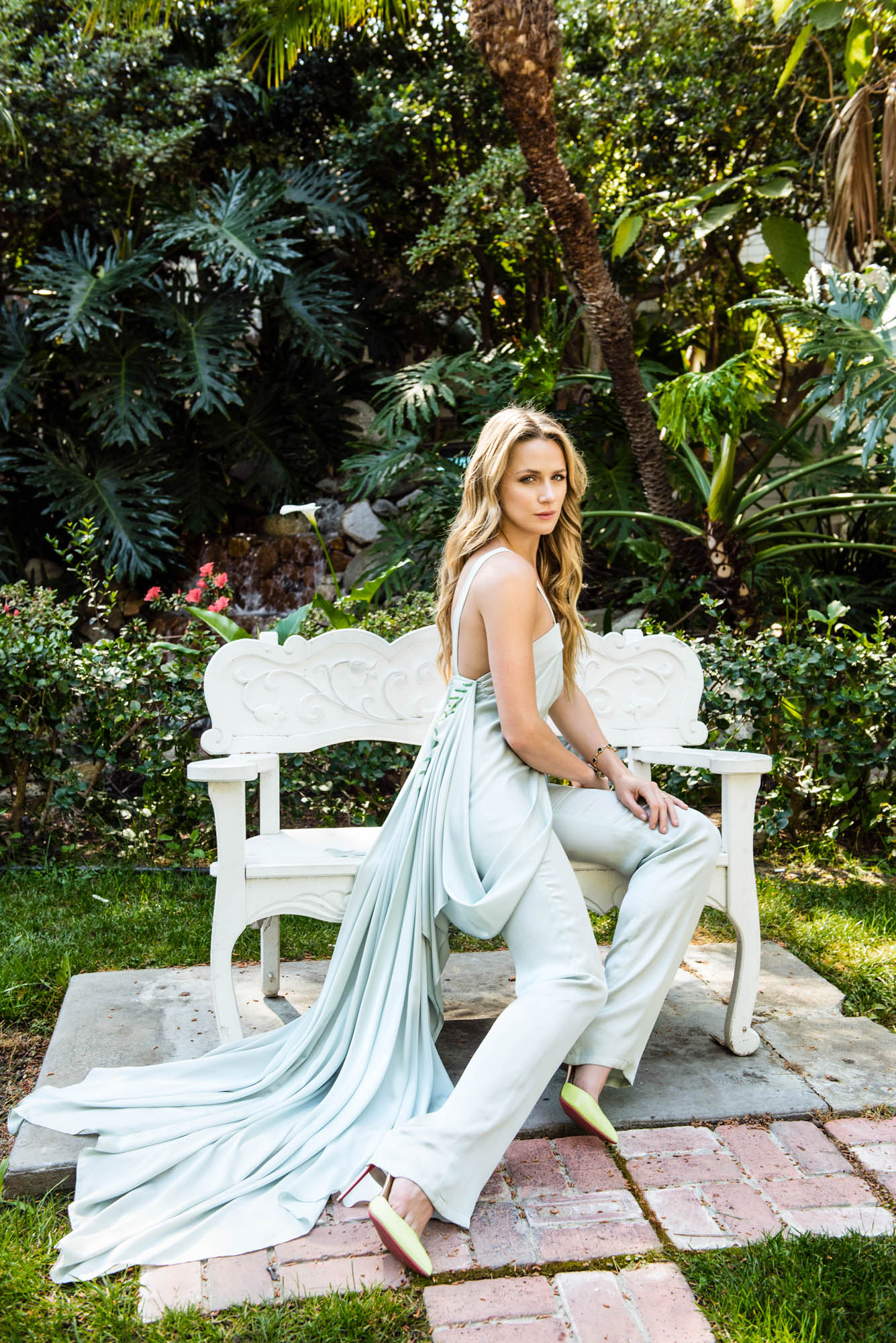 Which charities do you support and why?
Giving back is such an important part of life and my grandmother taught me that from a young age. She is the reason I have been working with LUNG FORCE for the last 3 years. Doris Dooyema, my non-smoking, selfless, vibrant granny, passed away from lung cancer 3 years ago. This initiative has allowed me to carry on her legacy. She was one of the most influential people in my life. When she was diagnosed with Stage 3 lung cancer, my family and I were all shocked because we were ignorant of the facts. I am now working to educate more people about them. Lung cancer is the NUMBER 1 cancer killer of women, and it usually gets diagnosed at a late stage due to poor detection methods. Smoking isn't the only cause… I have realized in my grandmother's absence that I have an opportunity to give back and use my voice; to reach out to others and fight alongside the brave. I have a team with LUNG FORCE called Team DD (in her honor) and I do a walk every November to raise money. As long as I am living, I fight in her honor for a cure!
Are you in love?
Yes, of course. I'm always in a state of love. Love surrounds us through people, friends, family, pets, nature, we just have to be open to it. Love is what fuels us and makes this world a better place. I have learned self-love is the most important, though. We must dig in and do the work to know, accept, and love ourselves before we can define love to those around us.
What does being InLOVE mean to you?
To me, it's defined by pure selflessness, putting others first and surrendering to vulnerability.
Gunel Alizadeh
Production: INLOVE Media & Production
Advertisements