Remember the famous saying, "Follow your dreams?" But what happens when a dream is following you?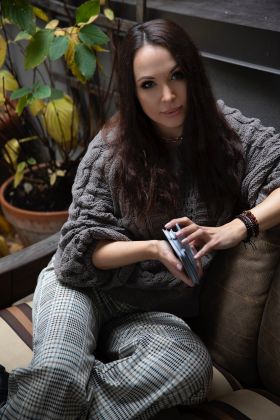 I came from Ukraine 18 years ago and immediately ended up in the very center of the Universe – New York City. That's how I envisioned the "Big Apple." Coming from a small city in Ukraine, I was situated in a noisy "anthill," and it seemed to me like I was "Alice" entering "Wonderland" – when you don't quite understand what is happening around you, but you like it.
After a few months in New York City, I became a Ukrainian language instructor and a member of the American Screen Actors Guild, teaching actors to speak Ukrainian language for television. My side hustle was makeup artistry, working with fashion models and publications, and meeting interesting personalities from all walks of life.
As the years passed and my jobs changed, one thing remained the same – my love for tarot cards. I bought my very first tarot deck in 2004. I have always been fascinated with esoteric studies, "the secret knowledge," and I always believed in the famous phrase: "all accidents are not accidental." Everything that is meant to happen will happen.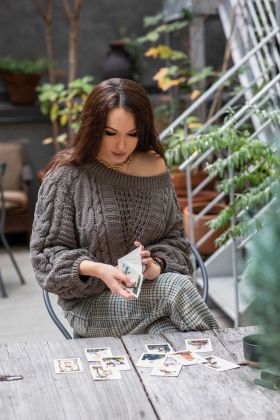 My collection of tarot cards and esoteric books began to grow, the year 2020 arrived, and the entire world fell into depression. As COVID-19 covered the entire planet, we all adopted a new way of life, and suddenly I lost my dad. It was shocking and unbearably painful. At that moment, I realized how precious life is and how valuable time is. Everything is timing. Days turn into seconds and years into minutes, and if you don't create your life right now, it will never happen. I realized then how priceless it is to do what you love.
It was in this painful moment, during the restricted conditions of the "COVID life," that I decided to explore my favorite hobby of many years. It became my salvation and medicine for my pain.
I quit my corporate job and devoted myself entirely to creating my own unique tarot deck. My passion and my book started to grow. I began following my dream, or more like my dream became my reality. I put all my knowledge into this project, and with the help of a talented artist, Sofiya Evdokimova, I combined modern and classical meanings of tarot archetypes in one unique deck.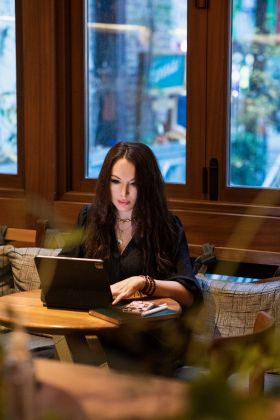 Every day I dove deeper and deeper into the world of images and symbols, creating one tarot card after another. I recorded and shared my daily progress on my Instagram handle, @Kozak.nyc. The more I shared meaning and images of my project development, the more curious followers I accumulated from all over the world.
At some point, I realized that I could no longer imagine my life without the daily creativity that this project brought me. Each new discovery developed into my evening ritual, and my book started to take form. This book entails all of my knowledge of the Tarot Arcanas, based on the date of birth, which helps predict the likely upcoming events of our lives so we can plan things accordingly. This book is a unique tool for a successful life and important events. Feedback and positive reviews helped me with my writing, confirming the accuracy of the work of the Tarot Arcanas.
Working with tarot cards is a deep analysis of the details of any situation in life and subtle work with human subconsciousness. It's getting in touch with your intuition and getting to know yourself. Tarot knowledge is not associated in any way with crystal ball fortune-tellers from the fables and tales.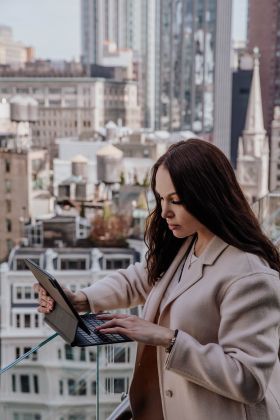 World-famous psychiatrist Carl Gustav Jung believed that the Tarot Arcanas help you connect with your unconscious mind and find answers to your questions. The symbols on the tarot cards, when combined, create various combinations, describing the personality of a person and the events taking place in their life. Each Major Arcana of the tarot represents archetypes – various patterns of behavior and characteristics of a person. That is a structural element of the collective unconscious.
I say, do not be afraid of the tarot cards' predictions. This is not your life sentence but the most likely scenario in your life. Also, it is not necessary to look at the future using tarot cards or your date of birth; you can simply effectively analyze current events in your life.
Tarot Arcanas are a unique intermediary between you and your subconscious, your intuition, and the Universe. It's energy, and it's getting in touch with yourself.
An experienced tarot numerologist helps to objectively analyze your current life situation or a relationship, reminding you or confirming your fears and worries and giving you helpful advice or direction on what you need to work on. A tarot numerologist will supplement your idea of what is happening or offer you important information about upcoming events in your life that you did not know about or were afraid to admit to yourself. This information will help you choose the most appropriate behavior to achieve the desired result. Tarot numerological prediction by date of birth is an excellent personal guide to your life, a friendly warning of possible obstacles in a particular period of your life.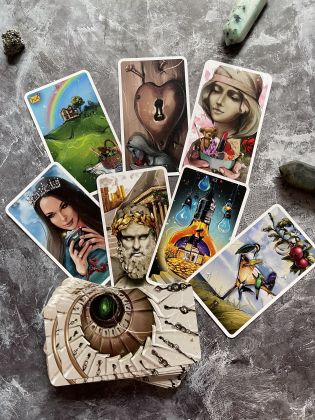 Our date of birth is not just about a birthday party, cakes, and presents. It's a unique source of information that can expose your character, habits, lessons you will learn during your life, and the most successful career opportunities for you. It can also show you what you can expect from your partner in life. It can accurately predict the likely events of each month and each year of your life, opening an opportunity for you to plan accordingly, gifting you with a successful outcome.
It's like magic, but without actual magic.
Words by Yuliya Kozak
Advertisements