Our favorite "fashionable" doctor to the stars, Dr. Konstantin Vasyukevich, joins INLOVE again and again to offer up some valuable advice on how to get by during a global pandemic. The Manhattan-based, double board-certified facial plastic surgeon has a long list of loyal clients, including some of the most prominent names in the entertainment industry.
Dr. K knows all about the latest trends and newest techniques, so we wanted to gain some proper insight from one of the country's top plastic surgery specialists. How are things faring out there in today's new COVID-19 reality?
At the height of the pandemic in New York City, all the plastic surgeons' offices were closed following the governor's "stay home" orders. During this time, Dr. Konstantin and others used social media to offer support to those people who were desperate to continue their cosmetic regiments under the quarantine. He teamed up with other popular experts in facial aesthetics, offering his advice and expert opinion on the most effective cosmetic treatments that could be done at home.
"Once the epidemic was brought under control, we were able to open the office," Dr. Konstantin tells INLOVE Magazine. "We provided a safe and comfortable environment for our patients to be able to receive the cosmetic facial treatments they need."
Sari: Are there any at-home tips you're offering clients so that they can do the upkeep themselves?
DR. K: There are multiple ways one can extend the longevity range of previous cosmetic treatments and maintain a fresh and youthful look while at home. Some treatments, such as chemical peels or retinol regiment, are uniquely suited to be done in a situation when one can take some time away from the public eye.
Sari: What's been the most bizarre request you've gotten during the time of COVID?
Dr. K: When our office was closed, and people were unable to get their facelift surgery in New York City, some of our out-of-state patients asked me to travel to their home state to perform their procedure. Although I appreciate their free travel and luxury accommodations offers, I had to decline these requests.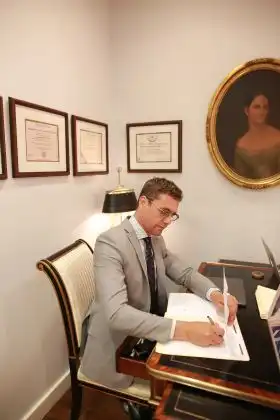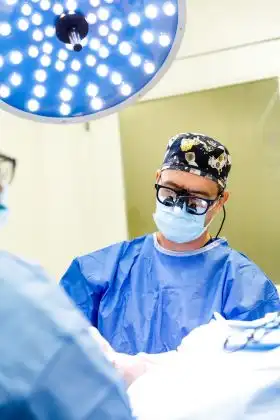 Sari: What is the most popular request you get from people now?
Dr. K: The most popular non-surgical procedure is Botox injection to the frown lines. Since most people in New York City cover their faces when they're outside of the house, these unwanted lines are getting a lot more attention.
Sari: How are you keeping up with the requests, and how do you see things evolving?
Dr. K: Our post-COVID schedule is completely full, and we are working hard to accommodate all the new requests for facial rejuvenation surgery and non-surgical cosmetic procedures. I am hoping we can catch up on all the past and present patient inquiries sometime in the fall and return to our usual more laidback schedule by the winter holidays.
Sari: What are some trends you expect to see in the fall?
Dr. K: Fall is the best time to work on repairing some of the sun damage that our skin had sustained over the summer. Since many people spend a significant amount of time outdoors during the summer, I would expect demand for skin rejuvenation procedures to be quite strong this fall.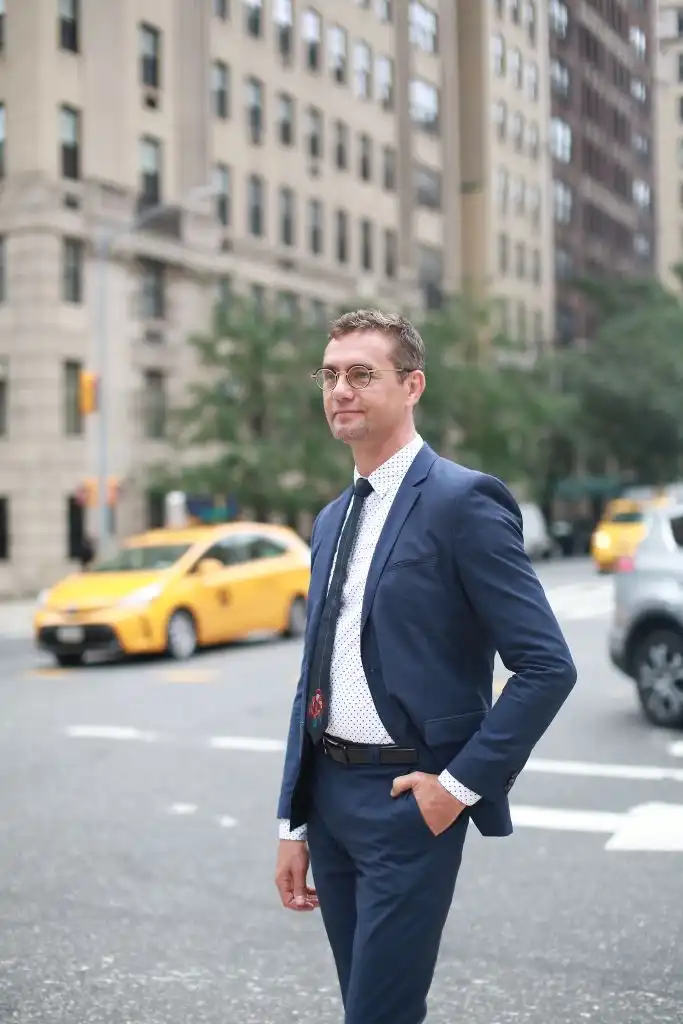 "In the post-COVID world, telecommuting rapidly becomes a norm in many industries," Dr. Konstantin explained. "Making a good impression on business clients or colleagues on a Zoom conference call becomes more important than ever. This change in business practice creates an increased demand for cosmetic procedures. At the same time, many people nowadays are able to carve sufficient time out of their busy work schedules in order to comfortably recover from a cosmetic procedure. Everyone should follow the recommendations of their local health authorities," the doctor advised.
"If the rates of COVID in your area are low and the heath experts are not recommending to refrain from non-essential activities, a brief visit to the doctor's office for a cosmetic procedure should be very safe. If still in doubt, ask the plastic surgeon's office you are planning to visit about safety measures they have implemented to protect their patients and staff from exposure to COVID. Go to the place only if you feel comfortable with their safety protocols."
Sari Cohen
Dr. Konstantin @dr_konstantin
Writer: Sari Cohen @thesavvyscribbler
Advertisements