Where Extraordinary Wines Meet Exquisite Hospitality
Elevate your sipping. And your scenery. On top of the lush green hill of the
town of Marlboro is Benmarl Winery, situated overlooking the historic
Hudson River Valley, it's 37 acres estate lays claim to the oldest vineyard
in America.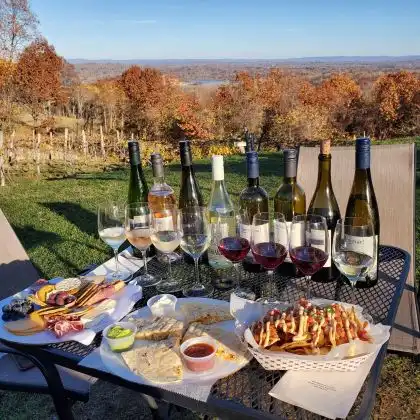 Benmarl reflects a warm and inviting energy, especially on a blissful warm
day, soaking in the history of the land, basking in the indulgent visuals and
aromas — and, most importantly, tasting some of the finest wines in the
State of New York. The Hudson Valley was the first wine producing region
in the nation.
It's a perfect local getaway from a busy city life. Blissful scenery, delicious
small eats and perfect aromatic sips, especially after a local hiking trail. My
favorite wine, their Dry Rose – clean, crisp and full of aromas, strawberries
and cream, cranberry with a soft acidity.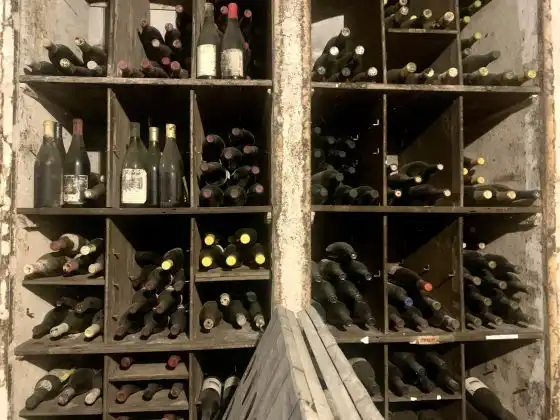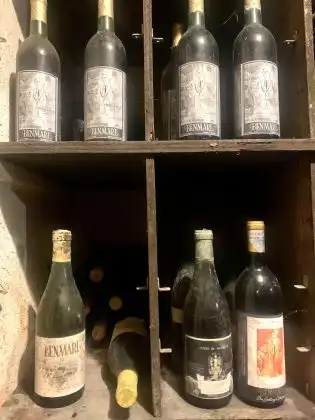 "Here at Benmarl we are committed to producing small batch wines that
capture the unique character of each vineyard from which they are
sourced. Our estate production had almost tripled in the past six years
showing our faith in the wines that the Hudson River Region can produce.
We invite you to visit our 37 acres estate overlooking the historic Hudson
River Valley where you can taste our award-winning wines, tour our cellars,
and walk through the Oldest Vineyard America."
– Victor Spaccarelli Jr., Proprietor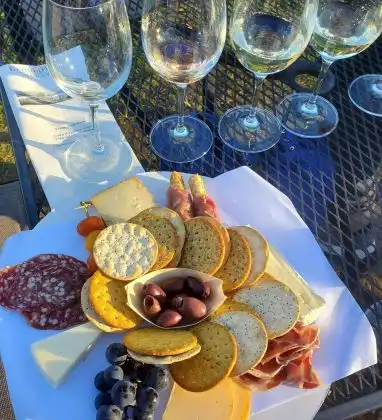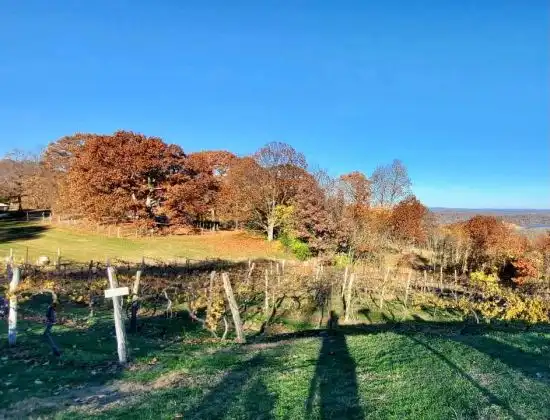 "We are not focused solely on quality and consistency, but also on
progression. Our environment is consistently changing. Global warming is
creating new challenges as well as opening doors to opportunities that
were never there before. New technologies and winemaking practices are
aiding us in crafting exceptional wines while at the same time, allowing us
to address issues of sustainability. The decisions that we make today will
inevitably shape the environment we will have to work in down the road.
This is not only a challenge, but a responsibility. We look forward to
working with nature and science to continue crafting our wines."
– Matthew Spaccarelli, Winemaker
Although Spaccarelli's family history runs deep in connection to the
winemaking, from generation to generation back in Italy, it is our tireless
commitment to quality and consistency that has made them one of the
premier wineries in the region.
New York wines are making a name for themselves on the world stage and
we are proud to be a leader in this movement. Benmarl winery also holds
New York Farm Winery license no.1.
Visit – 156 Highland Ave, Marlboro, NY 12542 (845) 236-4265
Elle Taylor.
Advertisements