Celebrating Women's Heritage Month with Trish McVoy Cosmetics
@trishmcevoy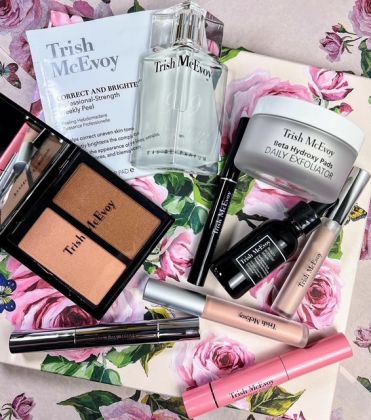 Trish McEvoy products are created to inspire, elevate and celebrate your every mood
INLOVE magazine celebrates all the beautiful and strong women, empowering and inspiring to be the very best version of themselves.
These are the top 10 pics by our Editor-In-Chief for this Spring 2022
Eau De Parfum ~ 9 Blackberry & Vanilla Musk
Weekly Peel ~ corrects and brightens my complexion
Face Duo ~ innovative bronzing lights & lifts
Beta Hydroxy Pads Daily Exfoliator
Beauty Booster Serum
Eye Base Essentials ~ Eyelid Brightener, Eye Shadow Primer
Instant Eye Lift ~ treatment eye brightener
Lash Curling Tubular Mascara in Jet Black
Full-Face Perfector ~ corrects and evens
Liquid Face Color for cheek and lip ~ tint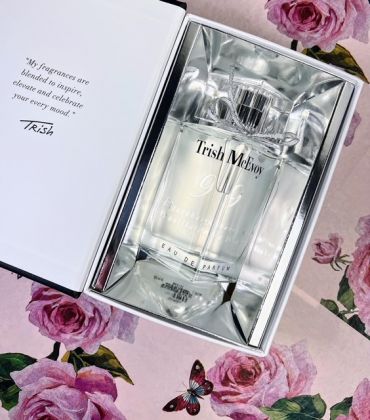 MEET TRISH
Before I ever put my name on my first beauty product, I had a fundamental belief: Makeup should be joyful and simple – a way to celebrate ourselves.
For over 40 years, that has been my philosophy, from creating the most effortless makeup tools to the most results-producing skin care and makeup formulas.
My love affair with beauty started as a young girl, playing with different scents in my grandmother's Berlin perfumery. I saw the special bond between my entrepreneurial grandma and her clients. And her uncompromising commitment to quality. I carry that commitment forward in everything I create.
As a makeup artist and co-founder of the first-ever medi-spa with my dermatologist husband, I have spent my career working with women of every age, every attitude, every lifestyle. I always got my inspiration from living, having different needs at different times. Nothing influences me more than doing makeup, be it at the Academy Awards, in Zoom makeup parties, personal appearances or at one-on-one lessons.
Each product I developed comes from research and development. About the challenges of time-pressed lives. The desire to relax and recharge.
Making confidence-building connections with our clients everywhere has been the most exciting part of my beauty journey, and one that continues to be my mission every day.
For me, beauty is personal. After all, that's my name on the label.
See you in the mirror!
TRISH
For personal consultation ~ please visit Irina Bekkerman at Bloomingdale's on 59th   street in NYC  – Trish McEvoy business manager
Advertisements