DJB-NYC Luis A. Felicies AKA DJ Babaloo 
Latin DJ Guru, Music Programmer, Performing Artist, Audio Producer and the best Entertainer in New York Latin Music Culture.
DJB started in 96 spinning World Latin Beats & Grooves. His styles include: Classic Salsa, AfroLatin from Contemporary to Smooth Romantica. Latin Flavor or Sabor Picante is music performance by my favorite DJ Babaloo! One of the very favorite dancing styles in New York is salsa, it is more than just a dance or the music – it is culture! DJB has been programming music for public & private events in NYC spinning for over 20 years.  His music & audio programming skills have been featured in Public Spaces, Art Institutions, Performing Art Centers, Magazines & Network Television Productions and the best private events in NYC and beyond.
"It's better to be heard clearly, and musically appreciated than to play loudly and not be heard… " – States DJ Babaloo.
He believes music is a constant soundtrack in everyone's life.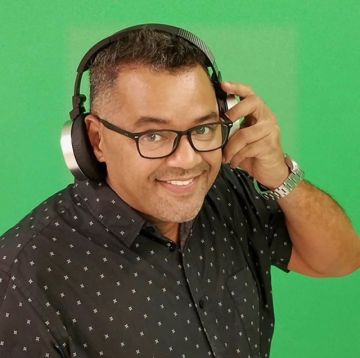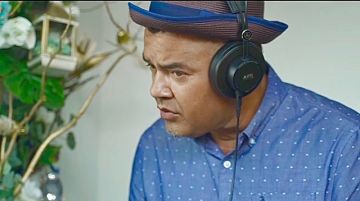 Luis is Native New Yorker, resident of Brooklyn, New York and his music speaks for itself. Things heat up when the sun goes down in New York City, especially in the salsa scene! The fans of this sexy Latin dance are stepping out of their comfort zone in the city that never sleeps and spending evenings at actual salsa dancing clubs, as it's a highly emotional and somewhat spiritual experience. DJB have been playing music for the New York's best dance clubs for over decade. He has a huge list of fans and followers. Wherever DJB plays his groovy beats, full of "sabor", that's where the sexiest dancing crowd goes.
If you are looking for unstoppable dancing and tons of positive energy + exhilarating Latin groove, and watching yourself getting in shape, expressing your sensuality and sexuality + moving in a sexy way on and off the dance floor is an enormous boost in confidence! Visit "Solas" on Wednesday on Lower East Side and catch your sexiest self-expression you never even knew existed. As a girl, there's nothing more satisfying than having guys constantly asking you to dance. As a guy, being able to go up to the most beautiful sexy girl you never would have dreamed of talking to and asking her to dance is an accomplishment that will change your world.
Salsa culture is a life-changing hobby thanks to our favorite DJB. The very favorite DJ of the salsa scene in NYC and our personal go to DJ for all our INLOVE magazine events is DJ Babaloo, who is spinning the best of the best salsa romantica with innovative twist and city's hottest ticket for Latin Sabor!
Babaloo has been featured at in Christies Auction House, Brooklyn Museum, El Museo del Barrio, Jersey City Museum, Pratt Institute, Lincoln Center: Midsummer Night Swing, Barney's New York Events, GQ Magazine & INLOVE Magazine.
Words by Elle Taylor
Advertisements