"Medical artistry doesn't alter your natural beauty. It amplifies it. You glow not only because of your radiant complexion but because you've become a better version of yourself: authentic, confident, and enthusiastic" – Jordan Jacobs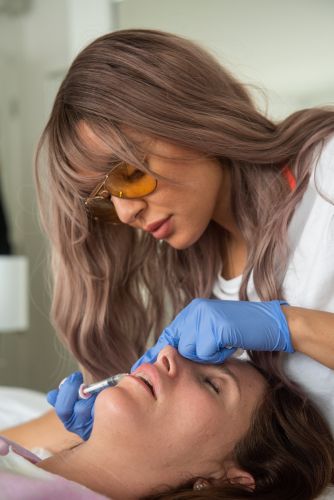 Jordan Jacobs is a medical artist – that's where science meets art and medicine meets retail. Jacobs is also a registered nurse. Her main office is in New York City, but the bulk of her business is private concierge service. She travels to see clients worldwide, delivering high-quality non-surgical aesthetic services in the intimacy and privacy of their own homes and offices. 
The second half of Jacobs' business is education. She provides private hands-on international training to medical professionals in the industry. "This is my true passion," she tells INLOVE Magazine. "To empower aesthetic experts while raising the bar for our industry worldwide. Throughout the years, I have found that there is a huge need for private training because of the overall lack of hands-on experience." Because this branch of medicine is considered to be "up-and-coming," medical aesthetics has yet to reach the medical boards, which means that regulation, standardization, and safety protocols have yet to be developed.
"My services are a combination of medicine and art," describes Jacobs. "This expertise not only requires scientific knowledge and clinical experience, but it also requires an artistic eye and dexterous hand, which I've found is more difficult to master. Artistry is something that you are born with." You can't teach everyone to see, touch, feel, and appreciate each experience the way an artist does.
"When I'm at work, I am the artist, and my client is the blank canvas," continued Jacobs. "I turn on my music and get into a meditative state of flow. I visualize my end goal and get to work. I become the needle, and I feel each micro-movement of the bevel piercing through each layer of skin. I imagine that I am the product dispersing itself beneath the skin. The end product is a work of art."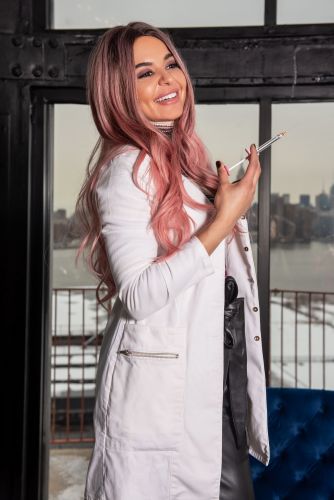 Because this line of work is artistry, Jacobs' clients pay to have a session with her rather than paying for the product, unit, or syringe. "My clients are paying for the journey leading to the end result," she explained. "This approach releases the suffocation of creativity which happens when I have to sell by the syringe or the unit. I am able to be tremendously inventive and produce the best result possible without limitations. I am an artist with full access to all mediums."
Growing up, Jacobs says that her view on beauty was subjective: beauty is in the eye of the beholder. "Although this viewpoint still holds true for me, I have found that beauty is actually more objective than what I realized," she points out. "Using geometry, there are measurable and quantifiable traits – angles, ratios, and proportions – which can amplify and reduce one's objective view of beauty. I utilize and manipulate these traits while creating my real-life masterpieces." 
The journey began for Jacobs at the age of 18. She left her family in Texas to follow her dream of living in New York City. She attended St. John's University and enrolled in their Physician Assistant program. The first semester in college, she got kicked out of the PA program with a 1.4-grade point average. "After that moment, my life spiraled downward," Jacobs explained. "I fell into an abusive relationship and started making bad, self-destructive choices. I wanted to give up on life." 
At the age of 22, she became pregnant with her first daughter. "This was when I started working on getting my life back together," Jacobs said. "She gave me life; she gave me purpose. I decided to apply for nursing school as a single mother. I left my abusive boyfriend and moved into an apartment with my one-year-old daughter while hustling my way through nursing school. I gave birth to my second daughter six months away from graduation."
Advertisements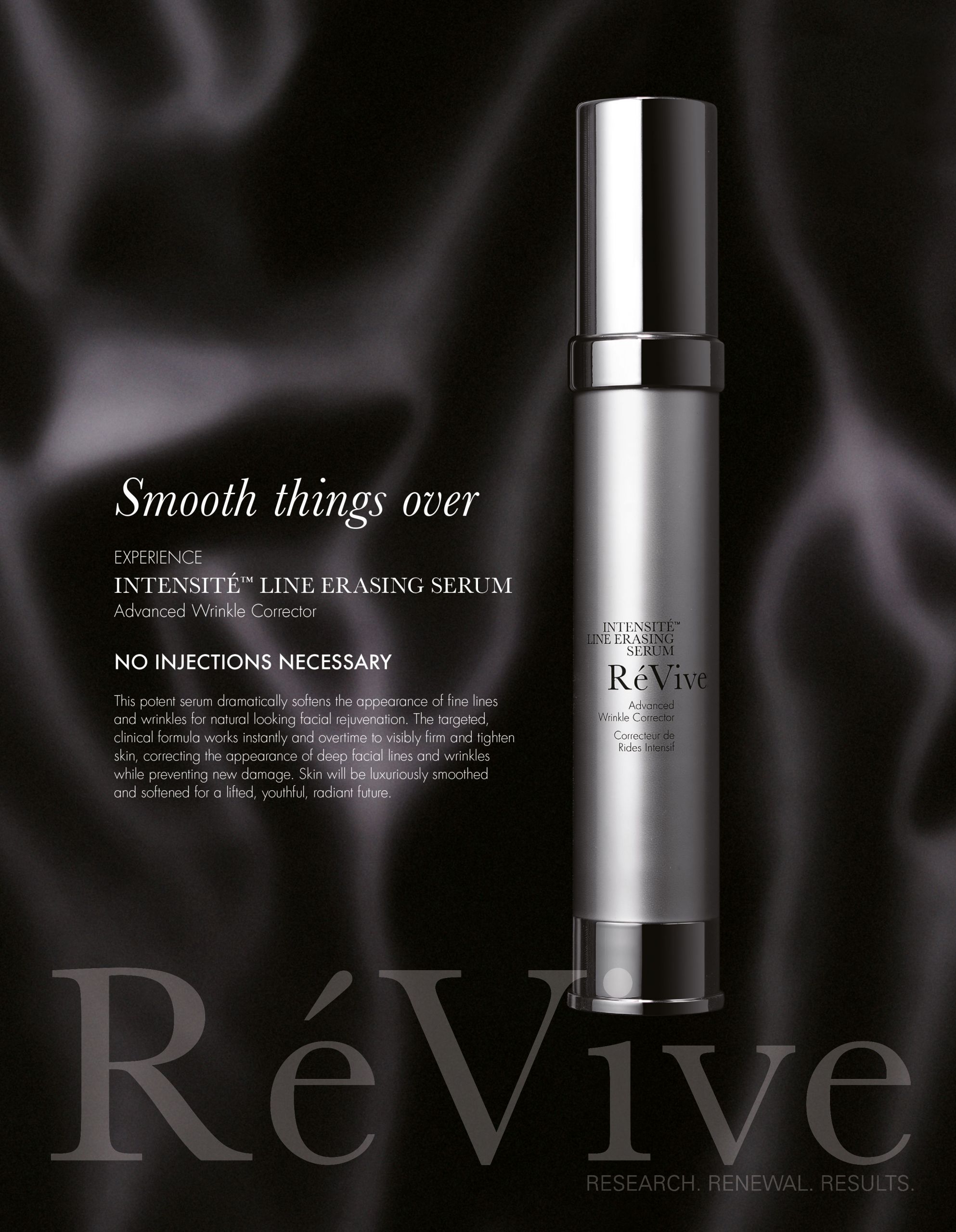 Going to nursing school as a single mother of two while being on welfare and bartending overnights to pay rent, Jacobs says, is the biggest challenge that she's ever had to overcome. "I'm so proud of myself for getting through it. If it weren't for my daughters, I honestly would not be alive today," she expressed. "I was on a fast-track down the wrong path of self-destruction and self-hatred before Scarlett and Shane came into my life."
Today, Jacobs' focus remains on her daughters, teaching them how to love themselves and be effective communicators. Professionally, Jacobs continues to be an authority in medical aesthetics internationally. "I will stay centered around education which will enable others to join my unique movement," she predicts for the future. "I will always invest in continued training and advancement so that I am equipped with the tools needed to transform lives. I absolutely love what I do and plan to continue helping others achieve their goals."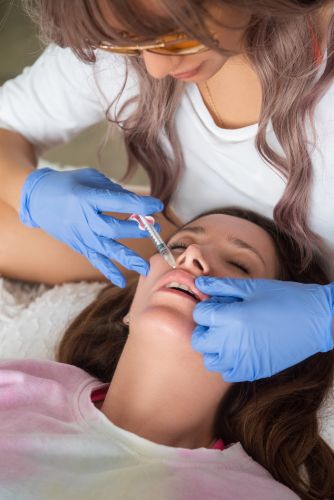 Jacobs is currently writing a book. It's a collection of her clients' real-life stories and how these treatments have positively changed their lives forever. It's apparent that she is turning the industry on its head. "Instead of the preservation of youth and beauty being the ultimate goal, I am achieving these results in my clients as the first step in a larger journey to becoming the best version of themselves," Jacobs said. "To me, the treatment results are only the beginning of a client's happier life."
It's easy to be drawn to Jacobs' authenticity. On Instagram, her name is @genuineinjector, and that is for a reason. She's honest, open, and genuine, always leading her clients towards what is best for them. "My way of practicing is altruistic," Jacobs says. "I see all of my clients as partners as we create a solution together. My values are what retain my clients; they trust me and know that I will always do what's in their best interest."
Clients come to her because they want to invest in themselves. Jacobs aims to listen, relate, and empower them. "We are all on a quest to be happier, healthier, and wealthier versions of ourselves. My clients understand that being selflessly selfish is a step towards being a more altruistic citizen of society. They understand that by investing in themselves, they're ultimately making the world a better place," she tells INLOVE. "When you invest in yourself, your confidence skyrockets and translates to productivity. When you become more productive, the things that didn't seem achievable become a reality. That's transformation."
What Jacobs does is more than skin deep. It's beyond vanity and beauty. It's a journey to finding and becoming the best version of yourself. Medical artistry empowers you to be your truest, best authentically beautiful self. "I LOVE what I do and that my work is far from feeling like work," says Jacobs. "[I love] the ability to touch the lives of others and make positive lasting impressions which inspire them to be better."
Top 3 current beauty trends by Jordan Jacobs
1. Thread lifting
Thread lifting Is exactly what it sounds like – I lift the face and body non-surgically with threads. These threads are dissolvable surgical sutures made out of biodegradable polymers. With thread lifting, I can perform non-surgical facelifts, neck lifts, breast lifts, knee lifts, arm lifts, brow lifts, and more. Threads also stimulate new collagen and can treat wrinkles, scars, stimulate hair growth, and more, acting as a regenerative therapy.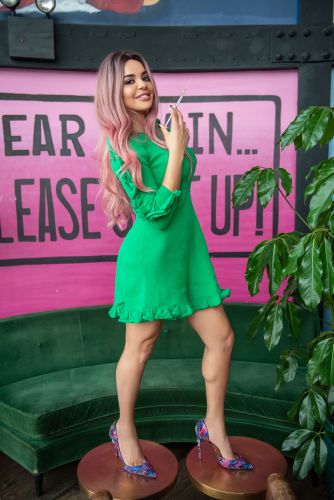 2. Fox/Cat Eyes
The Fox and Cat Eye Lift uses threads to achieve a more elongated almond-shaped eye by lifting the brows, upper eyelids, and outer corners of the eyes. In editorial prints, models would oftentimes use lifting tapes (similar to scotch tape) and hair bands to yank up and elevate the tail and arch of the brows to achieve this look. Today, iconic models such as Bella Hadid and Kendall Jenner use threads instead of tape to maintain this look beyond their photoshoots.
3. Russian Lips
Russian Lips are extremely dramatic heart-shaped lips and remind me of the lips on Bratz dolls. With filler, they are uniquely molded to create a well-defined lip edge and lift the lip edge to its highest degree. I absolutely love these lips because although they are large, dramatic, and emphatic, they are artfully executed and aesthetically pleasing. Unlike the overfilled duck lips (that we commonly see on the west coast), they are large without excessive plump. Not everyone can pull them off, though.
Visit jordanjacobsnyc.com for more
Sari Cohen
@Genuineinjector
Photographer: @anna_tim_
Makeup: @katerynapavl10
Location: @wburghotel
Advertisements