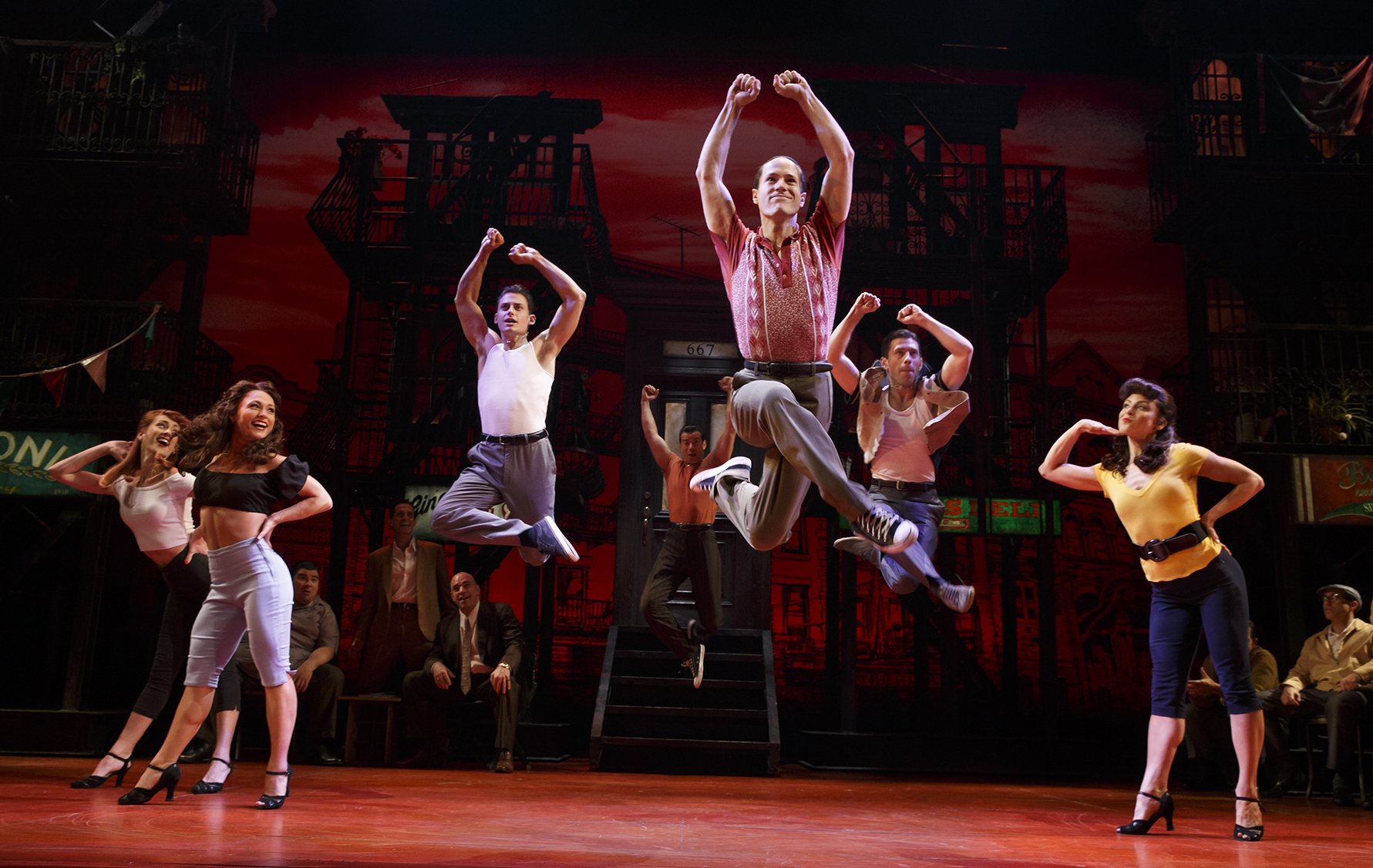 A Bronx Tale musical on Broadway, co-directed by two-time Oscar winner Robert De Niro and featuring an appearance by Academy Award nominee Chazz Palminteri, was adapted from the latter's 1989 solo play. The musical is "set against the backdrop of racial strife and organized crime in the 1960s. It is the story of an Italian-American teenager finding his path in life as he must choose between the father who raised him and a mob-boss father figure who fascinates him."
Gangster Sonny is the big man in Calogero's Bronx neighborhood. A shooting witnessed by Calogero is the starting point of a lasting bond between the gangster and the small boy. Father (bus driver Lorenzo), however, disapproves. Calogero grows up under the wings of both men, torn between his own natural honesty and his fascination with Sonny. Later on, Calogero's neighborhood cronies become involved in theft, the use of guns, and racial fights and, when Calogero meets a girl, things don't get any easier. His leap to manhood is ultimately marked by tragedy, but also by his recognition of the many faces of love.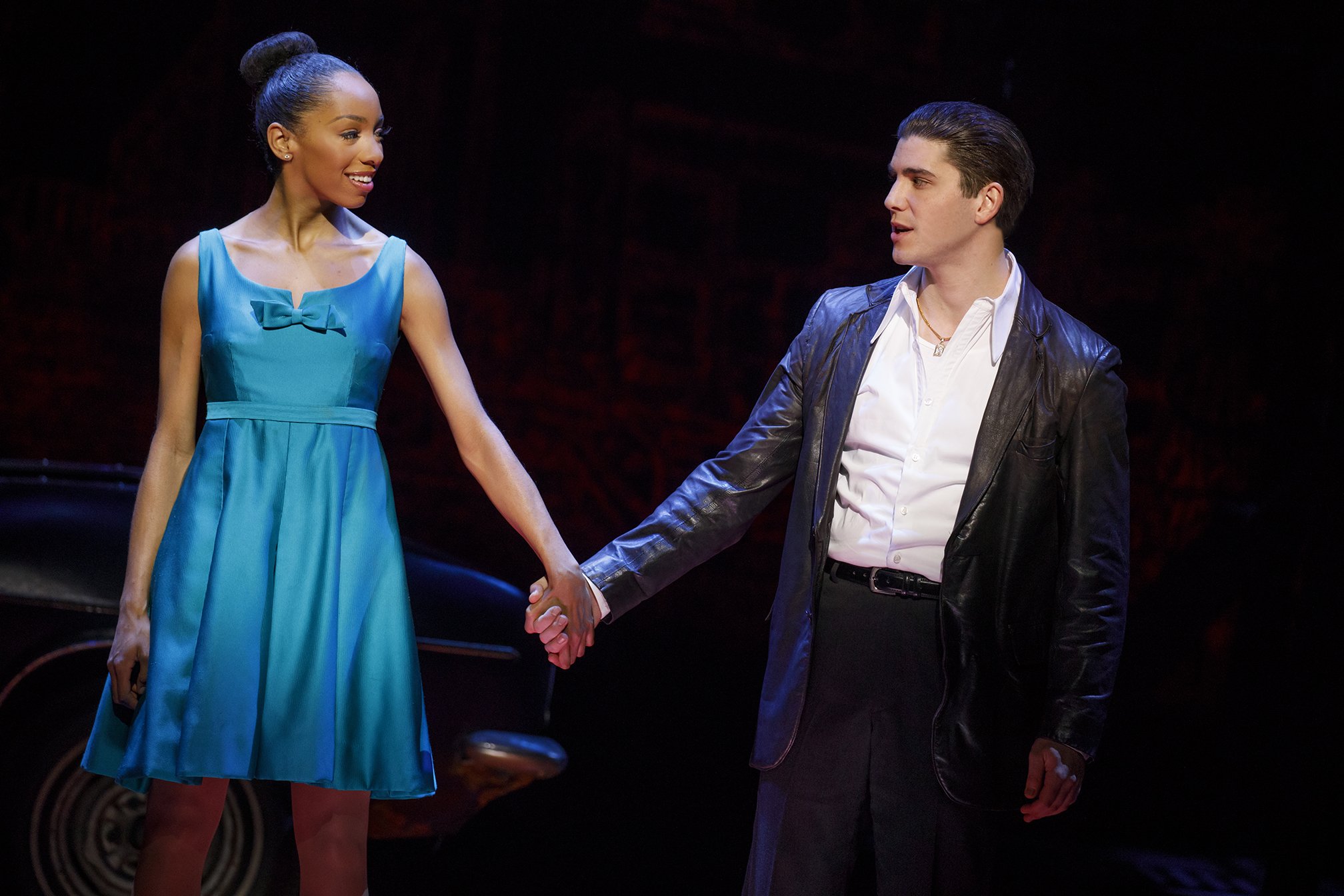 More may know the material from the movie version, starring Mr. Palminteri and Mr. De Niro and directed by the latter, who shares that chore here for the play version with theater veteran and four-time Tony Award winner Jerry Zaks. The show also boasts music by Oscar, Grammy, and Tony Award winner Alan Menken as well as lyrics by Grammy Award winner and Oscar and Tony Award nominee Glenn Slater, with choreography by Tony nominee Sergio Trujillo.
Based on the critically acclaimed play that inspired the now-classic film, this streetwise musical will take you to the stoops of the Bronx in the 1960s—where a young man is caught between the father he loves and the mob boss he'd love to be. Featuring an original doo-wop score, this is a tale about respect; loyalty; love; and, above all else, family. The music strives to remind you that Sinatra was still going strong during that period, an association that adds a lot of zest to the music by Menken and lyrics by Slater. Menken is known for his lengthy association with Disney material such as the animated movies Beauty and the Beast, The Little Mermaid, and Aladdin, all of which became Broadway shows. A Bronx Tale (Original Broadway Cast Recording) is available on Ghostlight Records in digital formats, with CDs available in stores and online. Amazing sounds of the blues Little Shop of Horrors, written with Howard Ashman (with whom he collaborated on with the first two of the aforementioned Disney shows). The smooth grooves of Motown, doo-wop, and early rock 'n' roll provide the driving energy of the show, which is set at a time during which radios were blaring R&B from every window.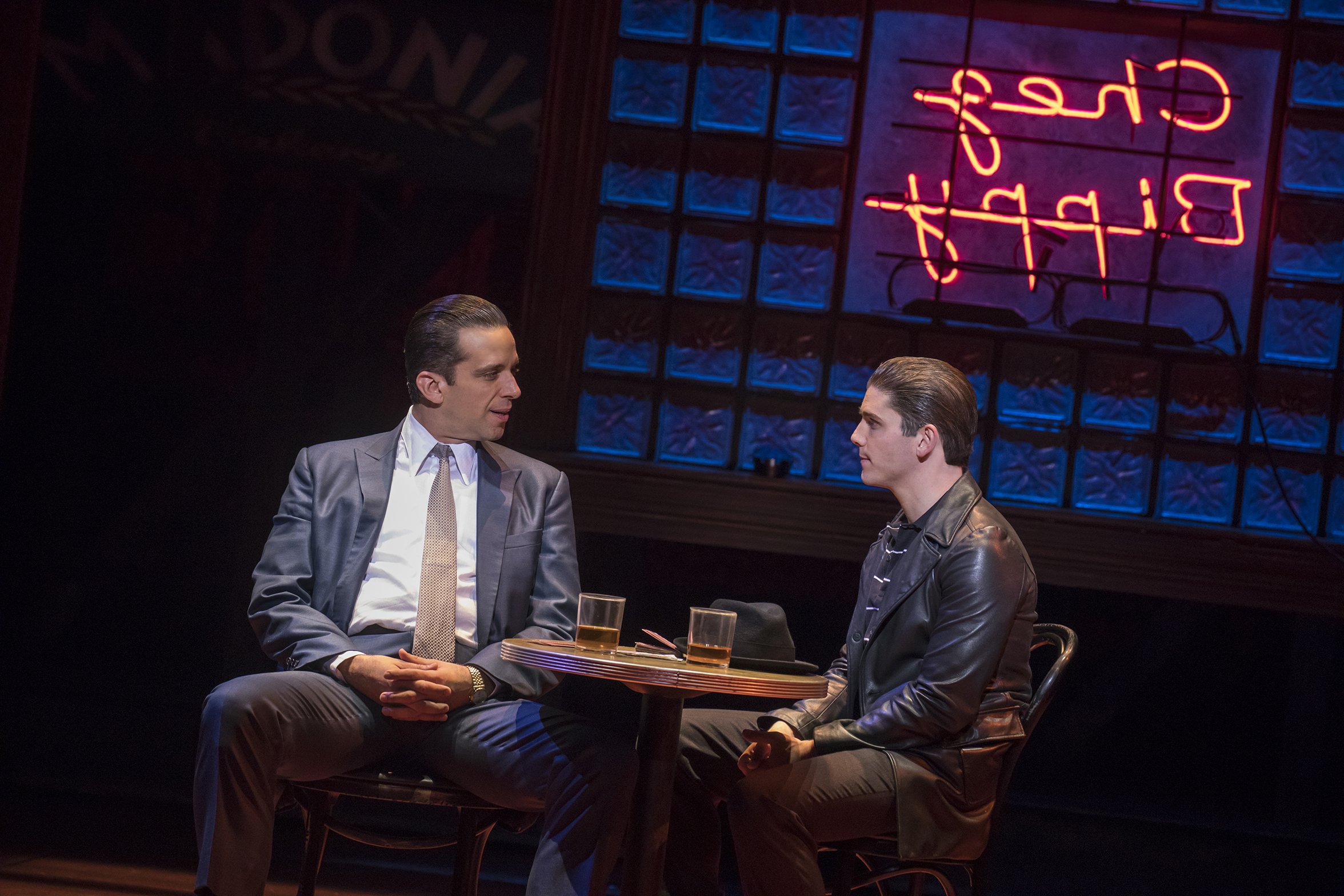 "SET AGAINST THE BACKDROP OF RACIAL STRIFE AND ORGANIZED CRIME IN THE 1960S. IT IS THE STORY OF AN ITALIAN-AMERICAN TEENAGER FINDING HIS PATH IN LIFE AS HE MUST CHOOSE BETWEEN THE FATHER WHO RAISED HIM AND A MOB-BOSS FATHER FIGURE WHO FASCINATES HIM."
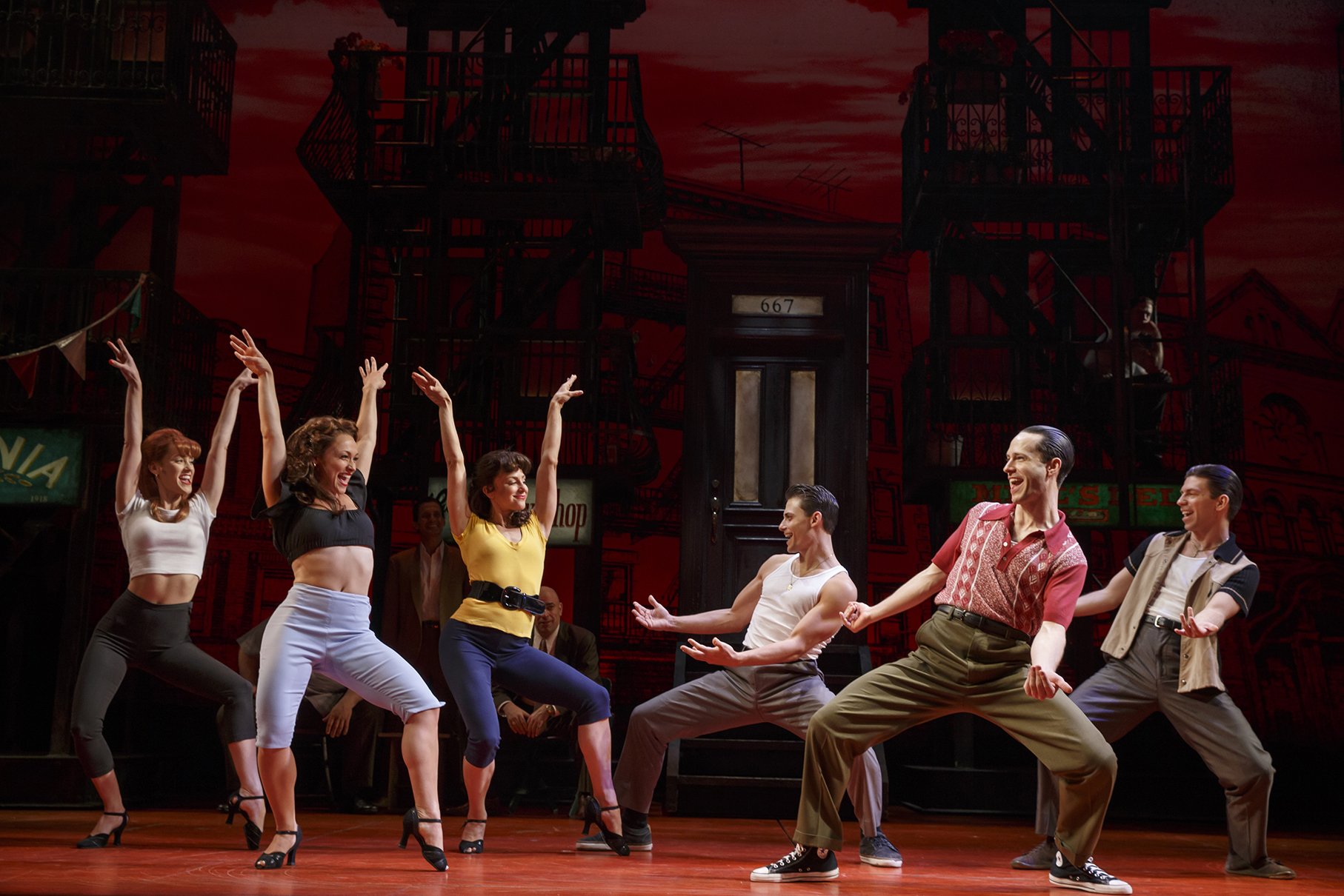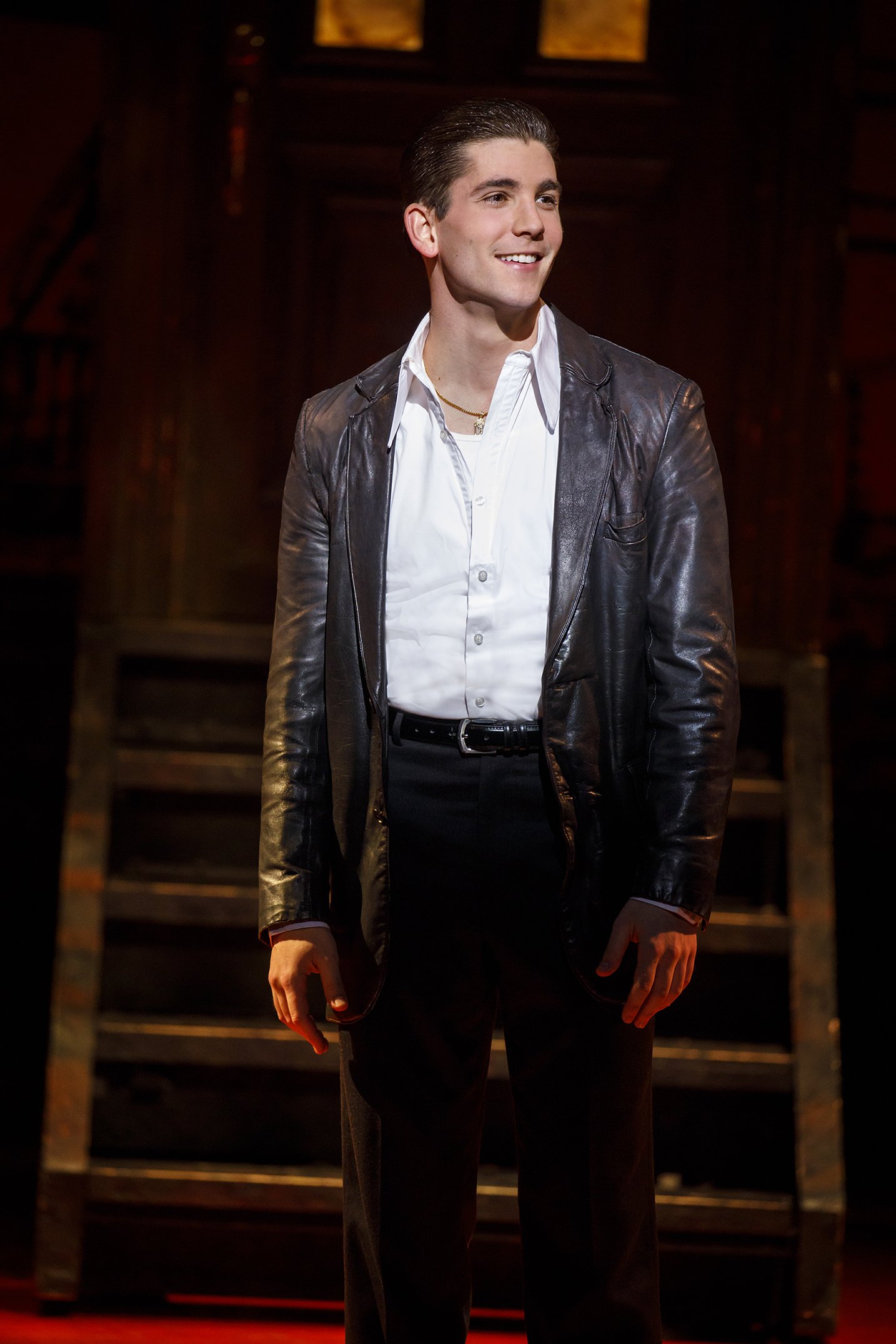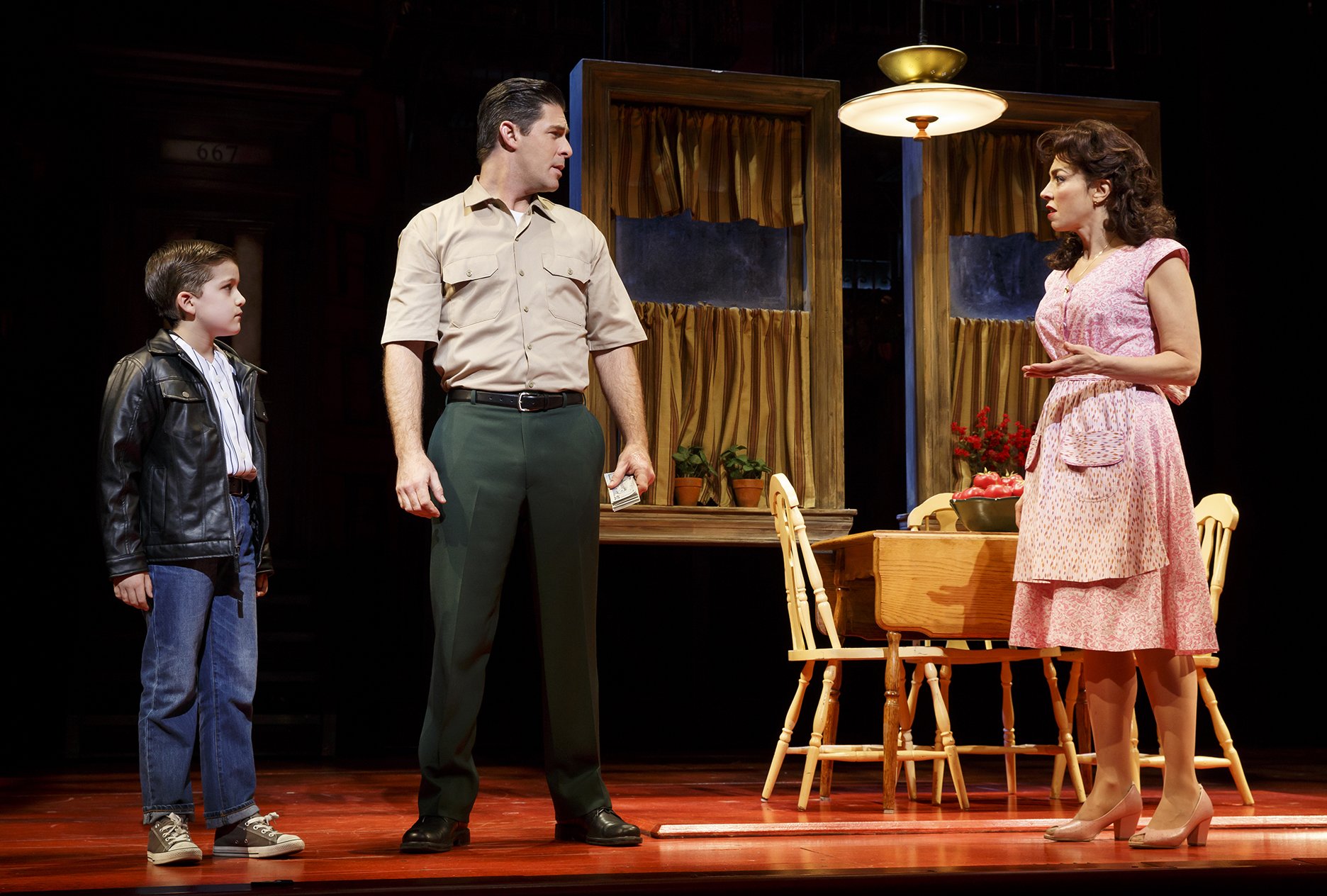 A Bronx Tale successfully captures Howell Binkley's spectacular lighting design, while the colorful characters playing the neighborhood Mafia presence are largely embodied to perfection by Nick Cordero. There is also mobster-related humor imbued by Zaks and DeNiro, parental love, and a bit of romance as well. Furthermore, the overall outstanding choreography by Trujillo is guaranteed not to leave you indifferent, while Menken and Slater easily reach your heart with their last two songs, "In a World Like This" and "The Choices We Make," where the music is presented totally in sync with the lyrics.
Academy Award nominee Chazz Palminteri has joined the cast in the role of Sonny during the weeknights. Tony Award nominee Nick Cordero (Waitress, Bullets Over Broadway) continues to play the role of Sonny on weekends.
A Bronx Tale also stars Richard H. Blake (Jersey Boys, Legally Blonde, Matilda the Musical) as Lorenzo; Adam Kaplan (Newsies, Kinky Boots national tour) as Calogero; Hudson Loverro (A Bronx Tale) as Young Calogero; Gerald Caesar (The Lion King national tour) as Tyrone; Lucia Giannetta (Les Misérables Broadway and 25th Anniversary Tour, A Bronx Tale at Paper Mill Playhouse) as Rosina; Levi Smith as the Young Calogero alternate; and Christiani Pitts (Broadway debut) as Jane.
The ensemble features Joe Barbara, Michael Barra, Brianna-Marie Bell, Jonathan Brody, Ted Brunetti, Brittany Conigatti, Trista Dollison, Alex Dreschke, Rory Max Kaplan, Janelle McDermoth, Shannon Mullen, Robert Neary, Brandi Porter, Paul Salvatoriello, Joseph Sammour, Joseph J. Simeone, Joey Sorge, Dani Spieler, Cary Tedder, Kirstin Tucker, Keith White, and Christopher Henry Young.
The show is produced by Tommy Mottola, the Dodgers, Tribeca Productions, and Evamere Entertainment.
Elle Taylor
Photos by: Joan Marcus