Women all over the world are saying goodbye to the BS thanks to Sofía Reyes. With R.I.P. marking another hit for the Mexican singer-songwriter, it's easy to see why Reyes is quickly becoming the queen of collaborations. Teaming up with powerhouses, Rita Ora and Anitta, Sofia ended up creating a pop culture movement. Soon after the song's release, the trilingual track (done in English, Spanish and Portuguese) took on a life of its own, becoming a universal message of empowerment for females everywhere.
Between her awards, chart-topping hits, and incredible ability to rack up an overwhelming amount of views on YouTube, the 23-year-old has already established herself as a game changer in the music world. While Reyes shared her future dreams of collaborating with J Balvin, Dua Lipa, C. Tangana, or Troye Sivan, the Latin pop artist also caught us up on a few things that are currently capturing her attention.
"Finding new artists' music, the beach, meeting new people, letting go of the things that won't add anything positive to my life, adventure, going out, views and sunsets, tea, spending time with my family and with myself, and going to church frequently," Reyes listed as the things that she is INLOVE with at the moment.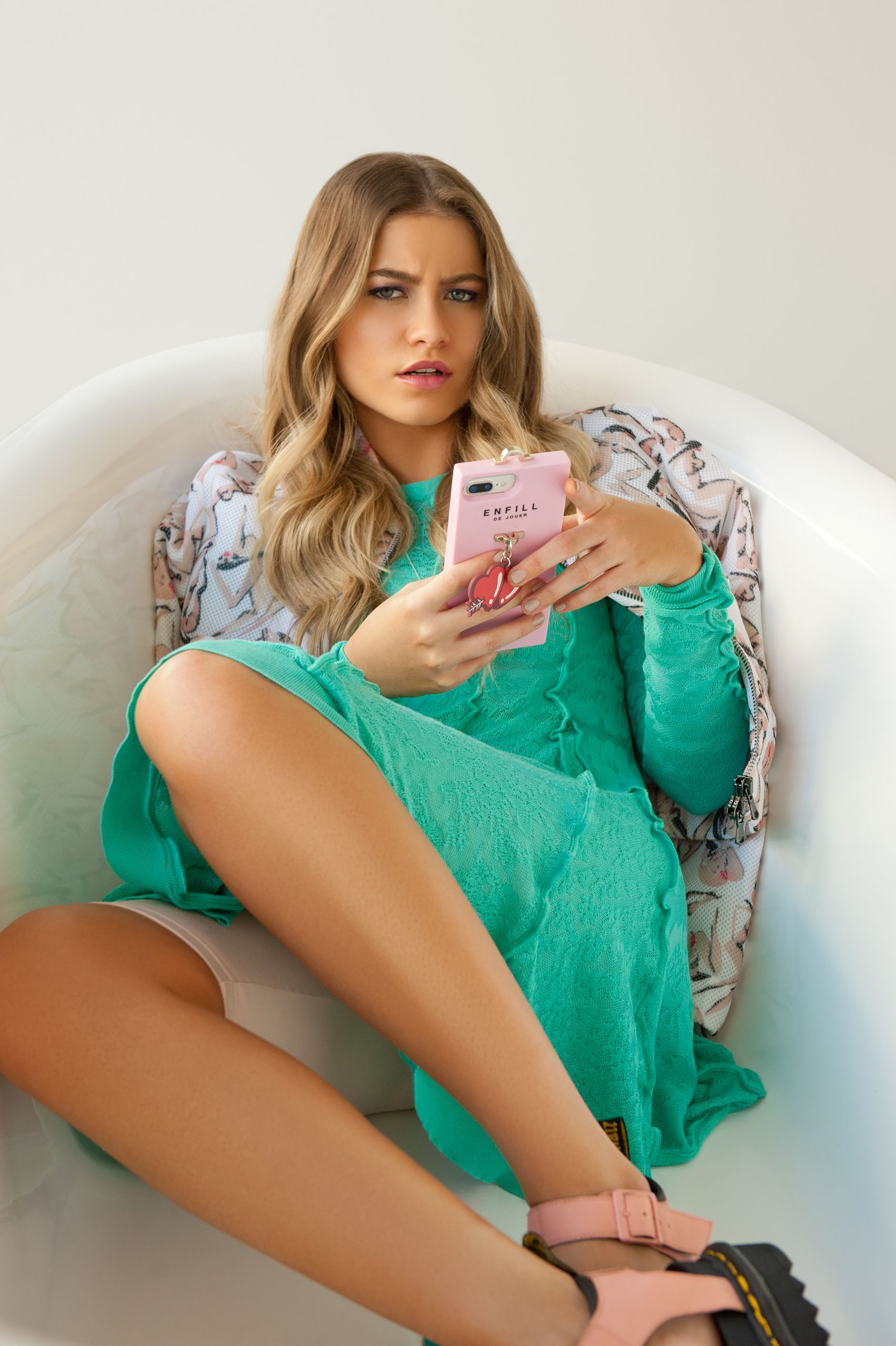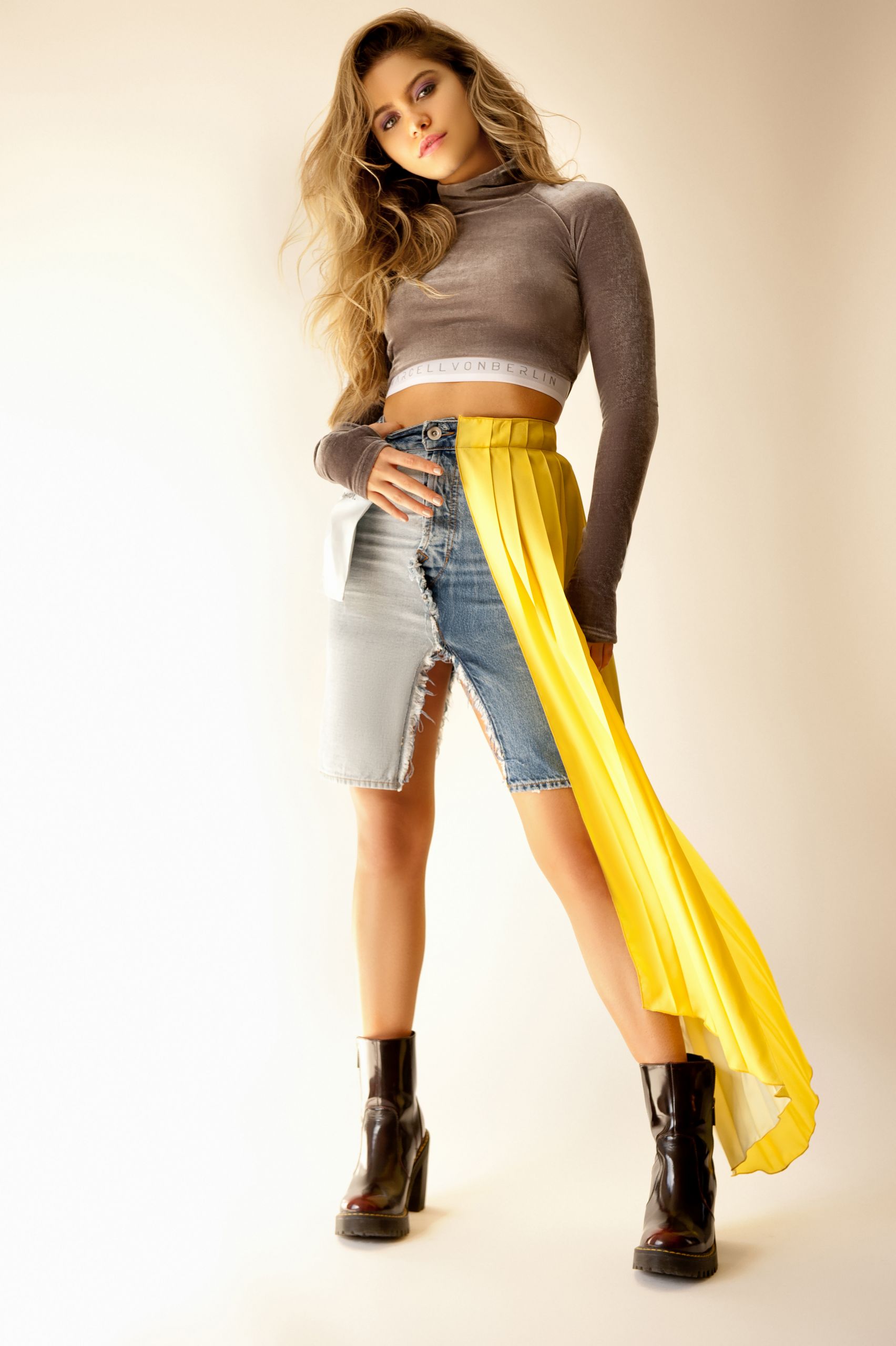 Sari: What do you want the world to know about you and your music?
Sofía Reyes: I want to be the best version of myself as a person, and as an artist, in order to inspire good and positivity. I want to always stay creative, genuine and authentic; hoping that people connect with that. My music is that.
Sari: What intention do you take with you into the studio when you begin to create a song? And, how do you let it evolve as the track takes shape?
SR: I love getting into the studio without ideas in particular – unless there is something I really want to talk about. I just love to get inspired with the people in the room. Start from scratch. And, it really depends on where the track is heading and everyone's vibes. If I picture a video, then something's right.
Sari: How do you hope to use your voice to influence the world for the better?
SR: Obviously, through music, but helping people, always being compassionate, loving and caring. I believe we're all here to share our blessings and help others.
Sari: I feel like R.I.P. has become such a powerful female anthem. When you teamed up with Rita Ora and Anitta to bring this song to life, and deliver such a strong message, did you have any idea what it would turn into? What's been the best part of it catching on the way it has?
SR: Thank you! It's been connecting with people, and that's a blessing. I feel proud of my team. And, honestly, no; I've never lived anything like this, so I'm enjoying every second. [I'm] really thankful.
Sari: Sticking with the theme of sending an important message through music, if you could do a follow up to that song, what would you call it and whom would you collaborate with?
SR: [That's] definitely a hard question; maybe a different topic like love, but, talking about how important it is to love yourself first. And [to collaborate with] probably some of the artists I mentioned [earlier].
"FINDING NEW ARTISTS' MUSIC, THE BEACH, MEETING NEW PEOPLE, LETTING
GO OF THE THINGS THAT WON'T ADD ANYTHING POSITIVE TO MY LIFE,
ADVENTURE, GOING OUT, VIEWS AND SUNSETS, TEA, SPENDING TIME WITH
MY FAMILY AND WITH MYSELF, AND GOING TO CHURCH FREQUENTLY,"
Sari: I also want to get into your love of fashion. What or who are your biggest style inspirations?
SR: I just love clothes and dressing up. I love Iris Apfel; such an icon.
Sari: How do you choose your looks?
SR: I never stress much about it. I'll try stuff and get ideas in that specific moment. I love improvising. Like for red carpets and all that, I definitely have everything figured out with time.
Sari: How do you think fashion and music are similar when it comes to self-expression? And, how do they go hand-in-hand? 
SR: Well, for me, it's a matter of dressing just how you feel comfortable, really. That's the best way to express yourself.
Sari: Do you have any fashion tips?
SR: Try stuff! Be unique.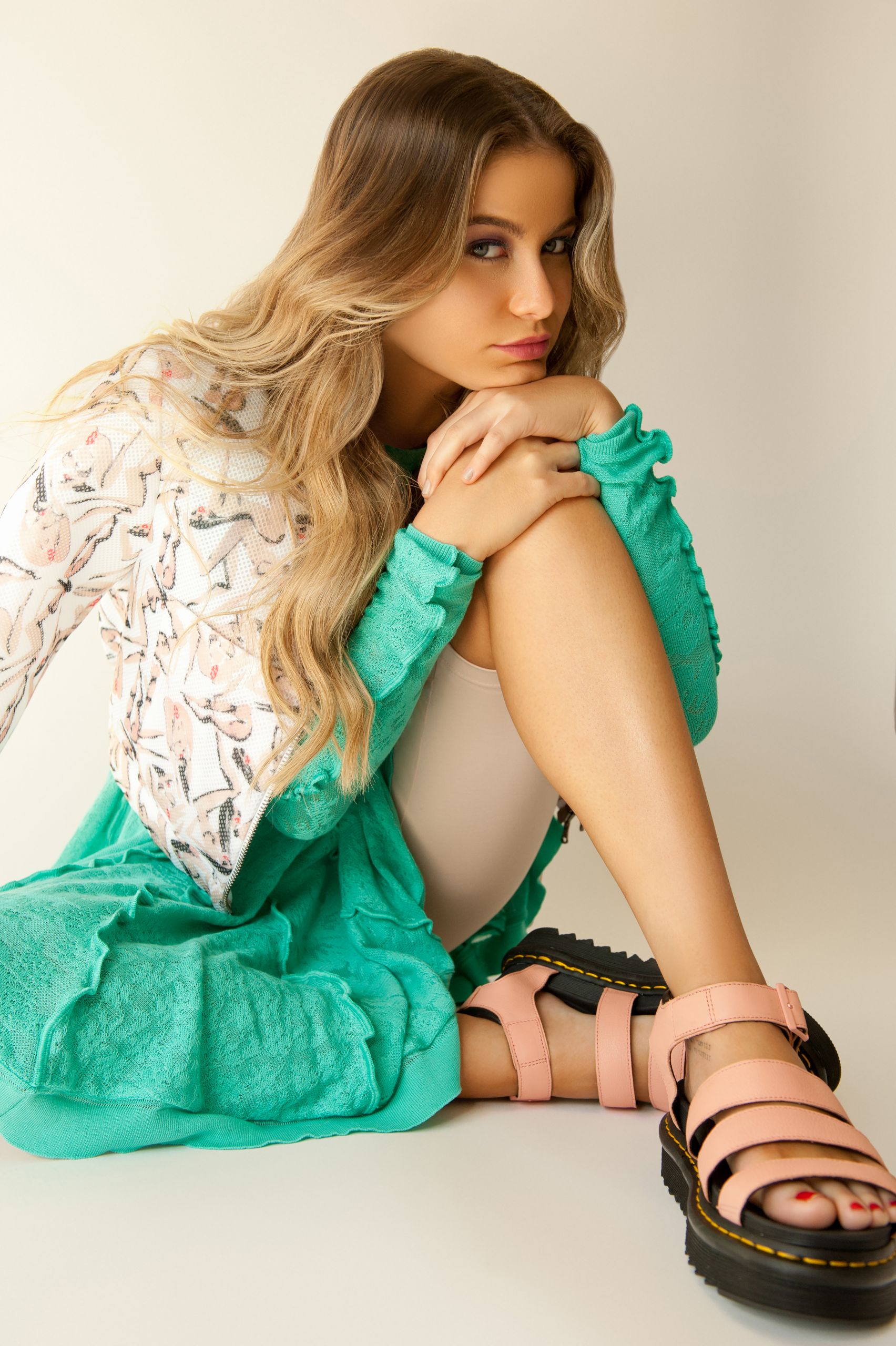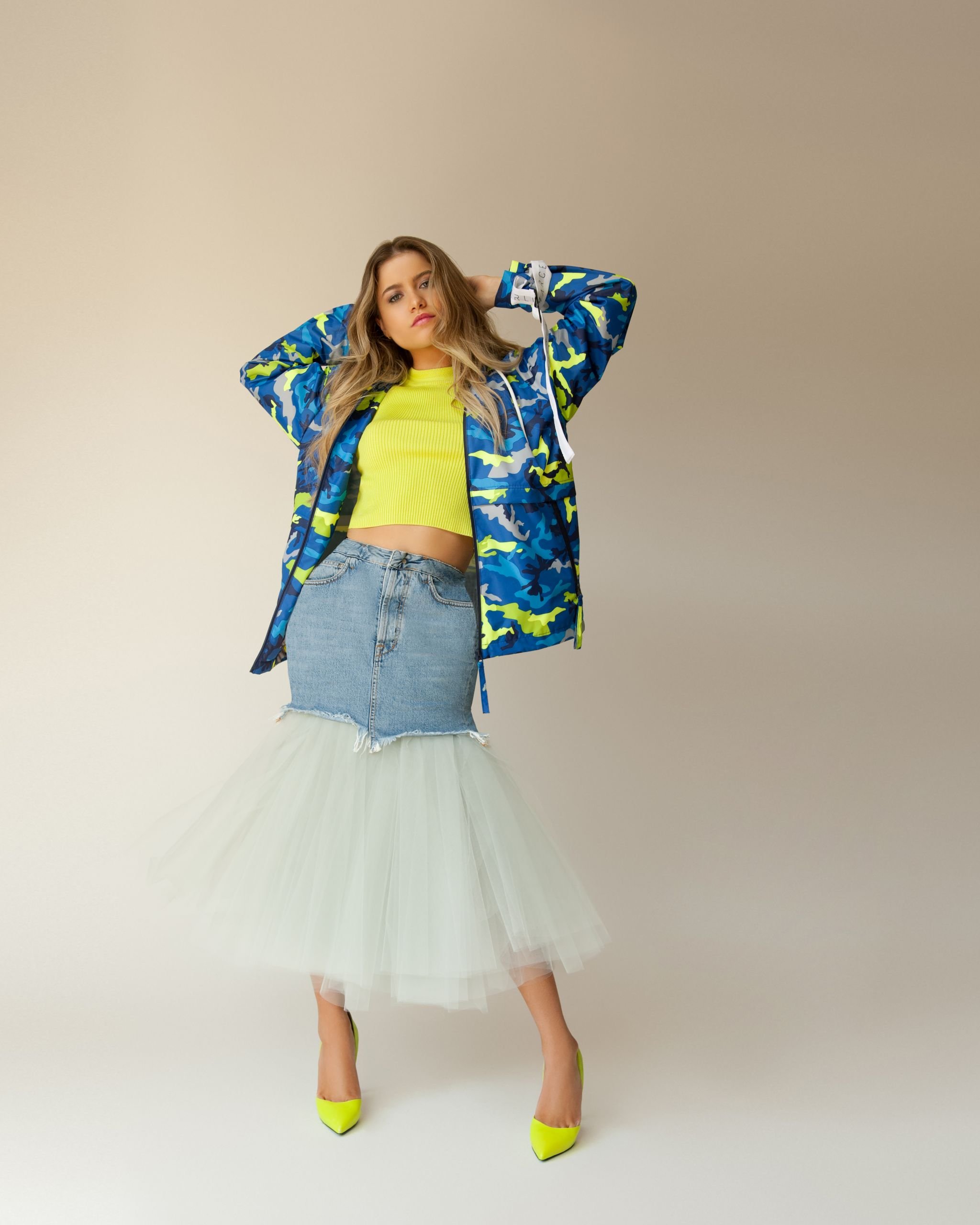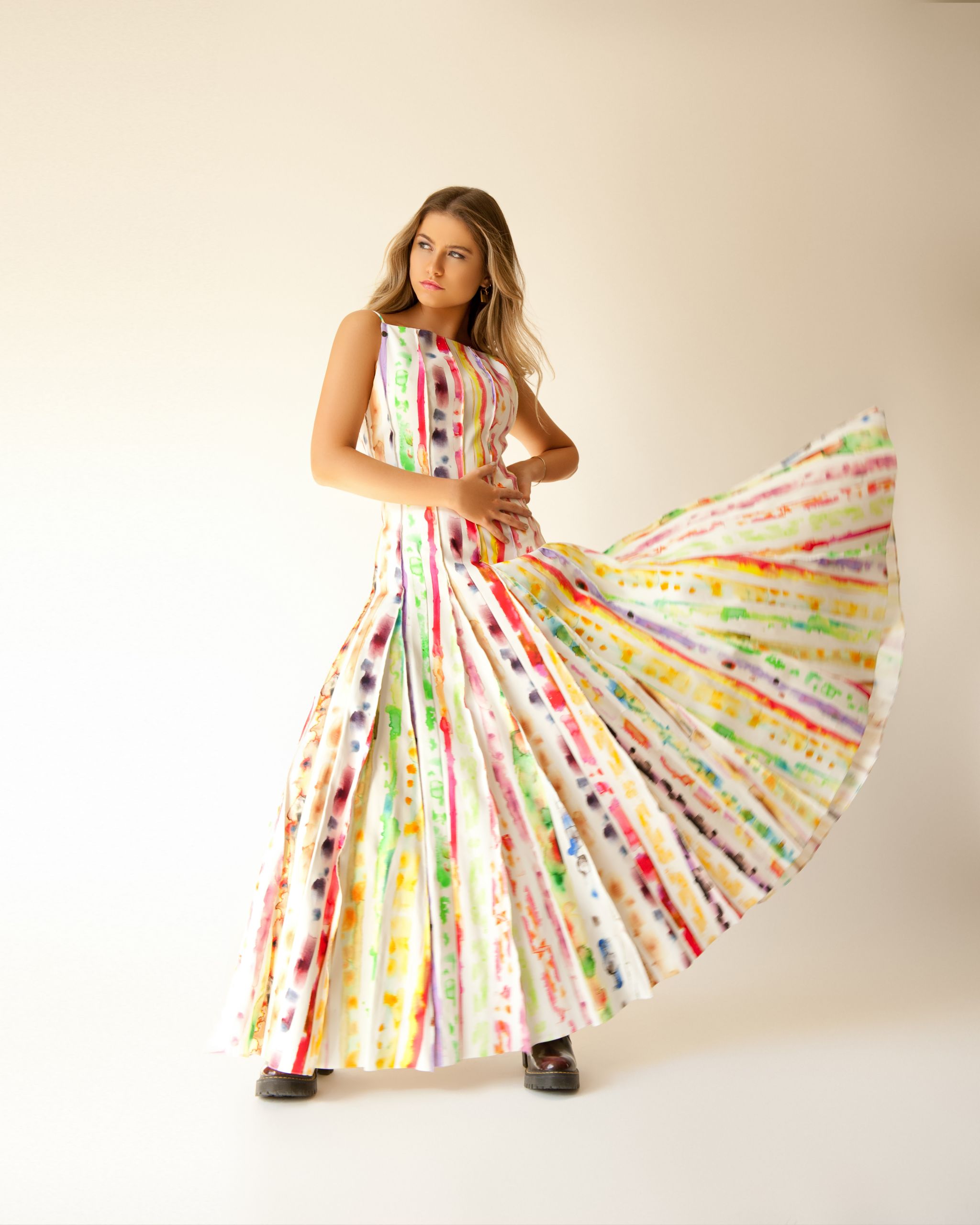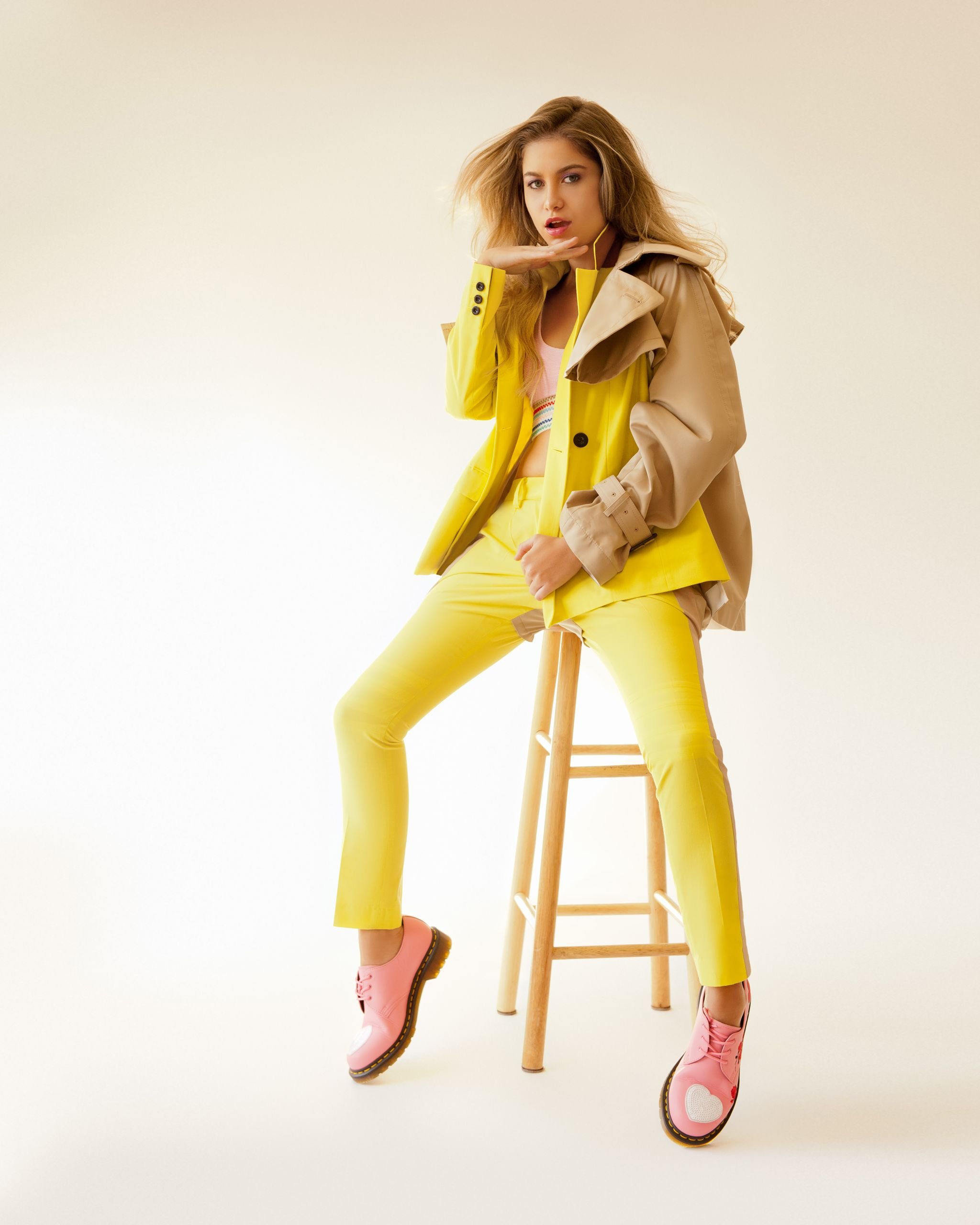 Sari: What's your No. 1 guilty pleasure song?
SR: Songs of mine that never came out [laughs].
Sari: What goals have you set for yourself in the future? How do you see your career evolving and what do you hope is in store down the line?
SR: I want to do so much. Lots of music, tour around the world; be on Ellen, Jimmy Fallon, Saturday Night Live. I want to have shows of mine in stadiums. I want to do film, write a movie, have a jewelry line, open music schools, [and more].
There is so much on the horizon for Sofía Reyes. Along with her recent projects, and the promise of some fresh music, she tells INLOVE that you can also expect to catch some live performances of R.I.P. that will include Ora and Anitta.
"I hope [R.I.P] inspires you to say bye to all of the BS that's holding you back," Reyes says is the ultimate message she wants fans to take away from the song. "It's inspiring me, too."
Sari Cohen
Stylist: Elena Vasilevsky
Photographer: Ryan Jerome
Production: Inlove Media & Production
Hair: Sara Tintari
Makeup: Jessica Chu
Assistant: Jorge Sidav
Fashion Can Be Purchased
At Saks Fifth Ave, Beverly Hills