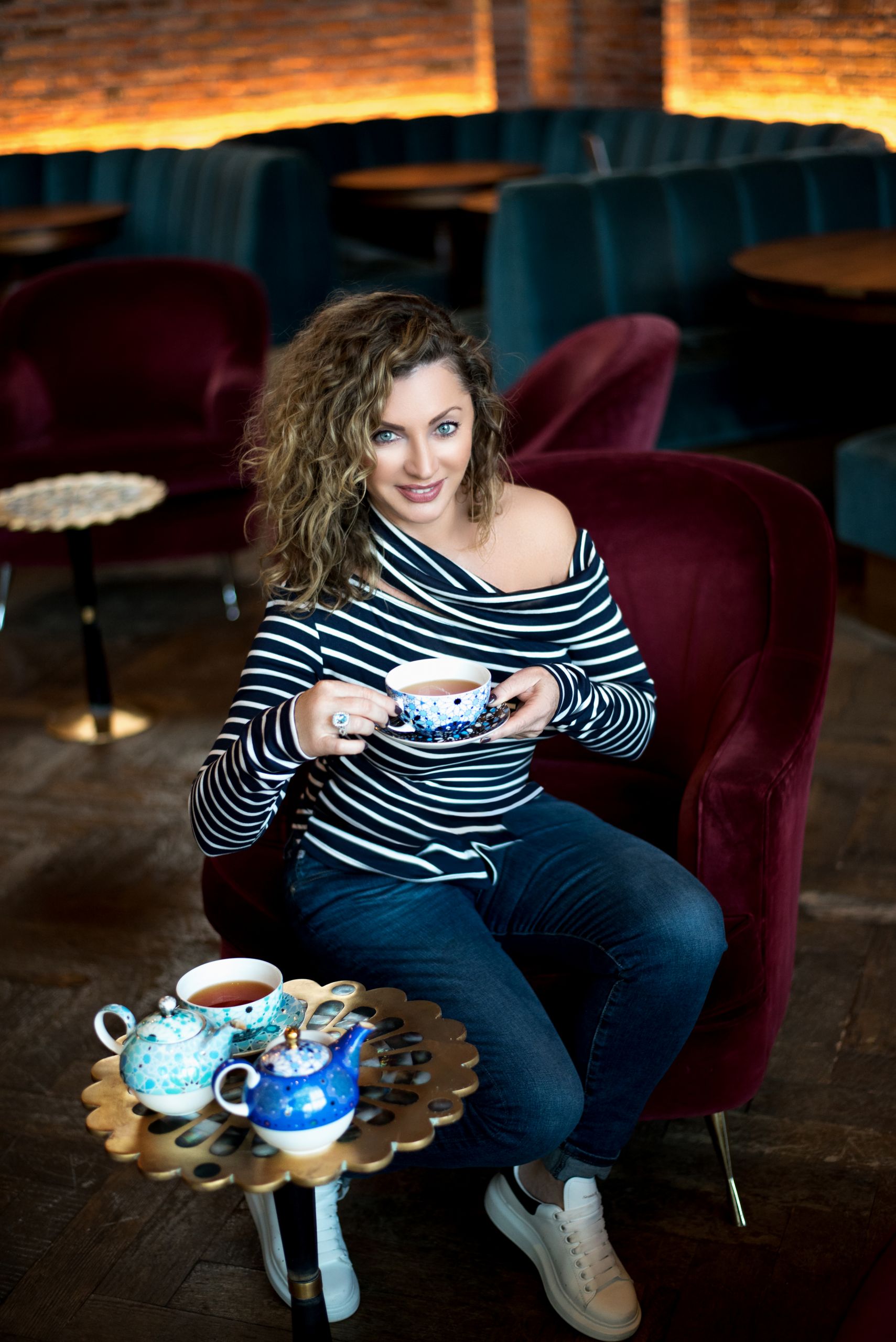 The holiday season is here!
Every winter holiday season, I look forward to creating tons of lasting memories with those I love. For me, it's celebrating life and another year of blessings. It's spending quality time with my family and those people close to my heart. Although there are tons of reasons to love the winter holidays, there are even more reasons to be grateful. It's the time of the year to reflect, give, share, and grow – to express gratitude. It's an opportunity to be thankful for another year.
The best gifts we can offer during this holiday season is forgiveness to our enemy, tolerance to an opponent, your heart to your loved ones, a good example to a child, respect and love for thy self and charity to all.
"You give but little when you give of your possessions. It is when you give of yourself that you truly give." – Khalil Gibran
Happy Fifth Anniversary, INLOVE!
Pursuing Excellence for the last Five Years is a true blessing!
It is a way of life for us, at INLOVE, a team of amazingly creative people who have a purpose to inspire love for what we do, because teamwork makes creative people achieve extraordinary results! Our work is love made visible and I couldn't be prouder of our team. I am grateful for everyone's trust and support, which has always been the biggest drivers for our continued growth!
For INLOVE, everything started in the Fall. Autumn is a significant transitional season that makes everything look stunning. The fall prepares us for the festive season to celebrate yet, another year of success.
"YOU GIVE BUT LITTLE WHEN YOU GIVE OF YOUR POSSESSIONS. IT IS WHEN YOU GIVE OF YOURSELF THAT YOU TRULY GIVE." – KHALIL GIBRAN

Stylish, Spunky & Soulful, Vanessa Morgan is the cover star this Fall.
"I tried to channel a tougher version of myself and tried to give the character justice," actress Vanessa Morgan recalled about what it was like auditioning for her role on The CW's Riverdale. The 27-year-old plays the pink-haired, bisexual female gang member, Toni Topaz. Putting her own spin on the Archie Comics character has earned the actress quite a fan base.
Our homie and a man-cover star, Austin Mahone who found his start years ago on YouTube. Captivating audiences with his Justin Bieber and Jason Mraz covers, it was his originality that has earned the pop star such a dedicated fan base. From hit singles to star-studded collaborations, the 23-year-old has carved out a niche for himself in every aspect of the entertainment industry.
We are in love with our young stars who break every rule in the industry!
"That's what makes acting so attractive. You get to break all your own rules."
– Gerardine Clark
"To anyone out there who is hoping to become an actor, or has any other dreams, every great dream begins with a dreamer," is Lizzy Greene's advice. The 16-year-old actress and our beauty cover girl is currently starring as "Sophie Dixon," in ABC's A Million Little Things. "I can't spoil the storylines, but I can say you really get to see a different side of her,"
Kira Kosarin skyrocketed to fame in 2013, playing "Phoebe" in Nickelodeon's The Thundermans. Since then, music, touring, and exciting projects have kept the multi-talented artist incredibly busy. Funny action-comedy indie film Supercool, with Damon Wayans Jr. and Jake Short – are one of the many projects that keep her momentum going.
At 17, Asher Angel seems to be "One Thought Away" from having life all figured out.
By the age of five, he was already working with likes of Jessica Chastain and Frances Fisher. From there, Angel would become one of Disney's most beloved characters. For three seasons, he starred as Jonah Beck in Andi Mack. Coolest moments to date, when he booked Shazam! and his music video became the No. 1 trending video on YouTube.
Lilimar Hernandez is definitely learning some stage combat and how to use Sage's special spear. She shot a movie over the summer and will also be playing the lead in a new cartoon series. With over a decade's worth of credits, Evan Williams has admirers from all over the world. Most recently, it was his role as "Chevalier" in Versailles, which garnered the Canadian-born actor praise from critics and fans alike.
The whole aspect of this alluring anniversary issue is a season to come together and celebrate art and humanity. Beautiful Fall trends modeled by our favorite Hollywood starlets, Art, Broadway, Cuisine, Music, Destinations and endless inspirations are all brought to you with love.
"Creativity is the most supreme form of love. When it flows from any heart flooded by truth and light, it can change all those who encounter its seductive vibrations."
– Suzy Kassem
Autumn brings us a special atmosphere and shows us how beautiful life is. This season has long been a source of creative inspiration for poets, writers and artists. It mesmerizes and inspires no matter what way you release your creative energy. As we express our gratitude, we must never forget that the highest appreciation is not to utter words but to live by them.
Wishing everyone an alluring autumn!
With love,
Elena Vasilevsky
Editor-in-Chief