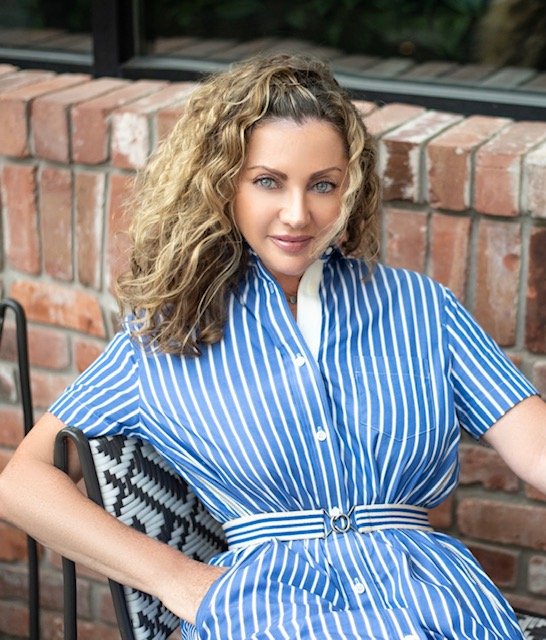 You don't have to live in L.A. to bring out your best shades, bikini and head over to the beach. This Summer issue marks the start of the most tranquil season. Filled with positive vibes, because sunshine chemically lifts your spirits, INLOVE is here to naturally charge you with stories and inspirations. Thanks to the summer's jubilant sunlight and the extra hours in the day to soak it up, you're more likely to float through the day feeling energized, optimistic and in love. It has to do with serotonin, a hormone that's been dubbed the "happiness hormone."
IT'S TIME TO SIT BACK AND UNWIND, BECAUSE
IT'S "SUMMERTIME, AND THE LIVING' IS EASY."

It's time to sit back and unwind, because it's "Summertime, and the living' is easy."
A music artist, an actress, a dancer, and a model – all these different talents belong to a beautiful Jordyn Jones – gracing this Summer cover. With a new EP "Think About U" and an upcoming tour on the horizon, everyone is thinking about Jordyn Jones.
Acting and music have always gone hand in hand for Drake Bell gracing the Man-cover. Bell had become a familiar face on television; starring in The Amanda Show, then Drake & Josh, all while his multiple songs made their way into many of his projects.
Driven by Love, without a shadow of a doubt, Ricky Whittle is winning over hearts across the world. Audiences fell in love with Ricky thanks to shows such as VH1's Single Ladies, the Netflix film Nappily Ever After, and playing Lincoln, in The CW's The 100.
Janel Parrish, the beautiful dream-girl, is the inspiration for this Summer's Beauty Cover, discusses her dream role, expanding the PLL universe, and what she's currently IN LOVE with…
Women all over the world are saying goodbye to the BS thanks to Sofía Reyes. Between her awards, chart-topping hits, and incredible ability to rack up an overwhelming amount of views on YouTube, the 23-year-old has already established herself as a game-changer in the music world.
"Dress how you want to be addressed." Max Ehrich, our fashion guru this Summer, made his first on-screen appearance in 2004 before going on to star in Ugly Betty, iCarly, The Young and the Restless, Under the Dome, and The Path. As if charm, good looks, and a few Emmy nominations weren't already a winning combination.
Beauty lies in the eye of the beholder. However, when it comes, the beauty of an artwork is closely linked to its ability to stimulate emotions within us. Biblical Message by Marc Chagall created a series of works dedicated to his reflections of the Old Testament brought to you all the way from The Museum of Nice on the Cote d'Azur.
And who doesn't love New York in the Summer? If you're searching for an alluring date night, or just a night full of unpredictable events, follow us to McKittrick hotel, where you will Sleep No More, or to globally renowned The Playboy Club, which celebrates all things provocative, playful, and exclusive. Glamorous Broadway production Moulin Rouge! and East Village eateries' sexy dining experience will give you a summer night you'll never forget.
Summertime is about taking time to smell the roses, so to speak, and giving yourself license to indulge in a little vacay, chill out with friends over ice cream floats or frozen margaritas.
Talking about vacation: Pirates are real and memorialized in the ancient heart of Havana. The best remedy to experience Cuban magic is at The Gran Hotel Manzana Kempinski La Habana.
If you're obsessed with the Cuban beats, like me, Erik Alejandro Rodriguez, known as Cimafunk, is ready entice us all to jive to his Afro-Cuban soul. After a prodigious performance of his U.S. debut, CimaFunk has hit the musical ground all the way from Cuba with Love.
"To be creative means to be in love with life. You can be creative only if you love life enough that you want to enhance its beauty, you want to bring a little more music to it, a little more poetry to it, a little more dance to it." -Osho
INLOVE Magazine is all about love, we love many things: music, art, fashion, movies, pets, talented people, inspirational quotes, we create every page with love, and what is done in love is well done.
"Artistic talent is a gift from God and whoever discovers it in himself has a certain obligation: to know that he cannot waste this talent but must develop it."
-Pope John Paul II
I am grateful to all the beautiful creative souls who contributed to this alluring Summer issue and to all our readers and followers.
Wishing you all to fulfill your dreams and recognize your happiness during the mundane moments of your life!
Have a beautiful Summer!
With Love,
Elena Vasilevsky
Editor-In-Chief