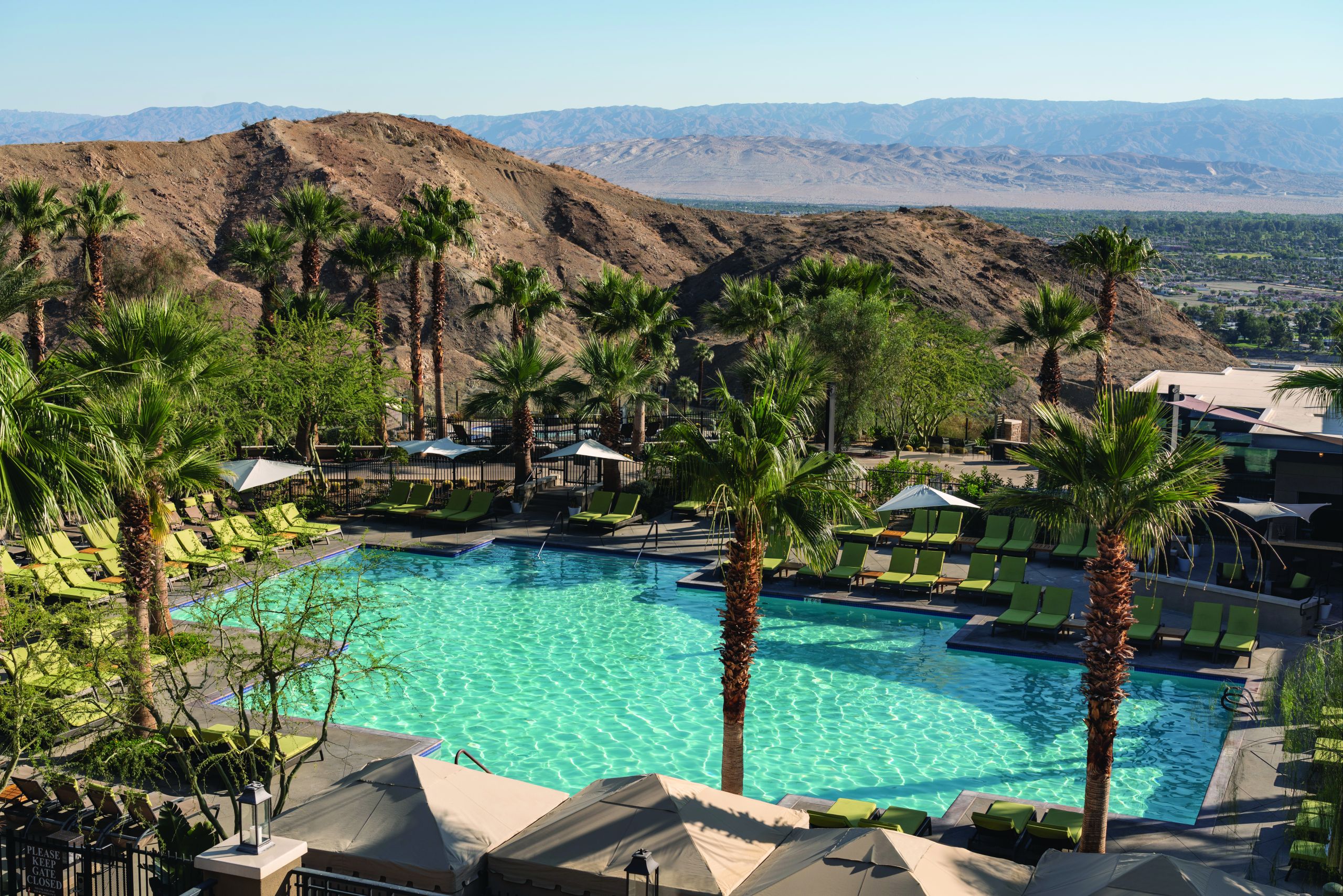 Perched on a desert ridge above Coachella Valley sits one of Palm Springs' premier luxury hotels, The Ritz-Carlton, Rancho Mirage. A modern oasis embraced by desert warmth, the resort's natural surroundings reveal a casually elegant ambiance where guests can surrender to the serenity of a relaxing spa, indulge in fine dining, or play one of the more than 100 world-class golf courses that have made Palm Springs an unparalleled golf destination.
Known as the "Playground of the Stars", Palm Springs and the Coachella Valley have played host and home to Hollywood's "A" list celebrities. Rancho Mirage and its surrounding palm-filled desert have long been the go-to escape for L.A.'s cool crowd. The design of The Ritz-Carlton, which pays homage to the area's indoor-outdoor lifestyle, features multiple swimming pools and fire pits throughout the grounds, as well as terraces for many of the guest rooms and suites.
Luxury resort-style Ritz-Carlton Rancho Mirage feels like a desert oasis. With palm-tree lined reflecting pools, gardens of cacti and succulents, glass-windowed restaurants, and a hot tub perched over Coachella Valley. The resort-hotel cultivates an upscale atmosphere that caters to the well-heeled, including celebrity clientele from Coachella's famed music festival. The feel is of a relaxed resort rather than a bustling hotel, and at night, romantic lighting and dinner party music give the premises a swanky feel. The pools are a highlight, which include an adults-only pool and a hot tub with views over the valley.
"THE FUEL THAT IGNITES SEXUALITY IS INTELLECTUAL, IMAGINATIVE, ROMANTIC, EMOTIONAL. THIS IS WHAT GIVES SEX ITS SURPRISING TEXTURES, ITS SUBTLE TRANSFORMATIONS, ITS APHRODISIAC ELEMENTS." ~ ANAIS NIN
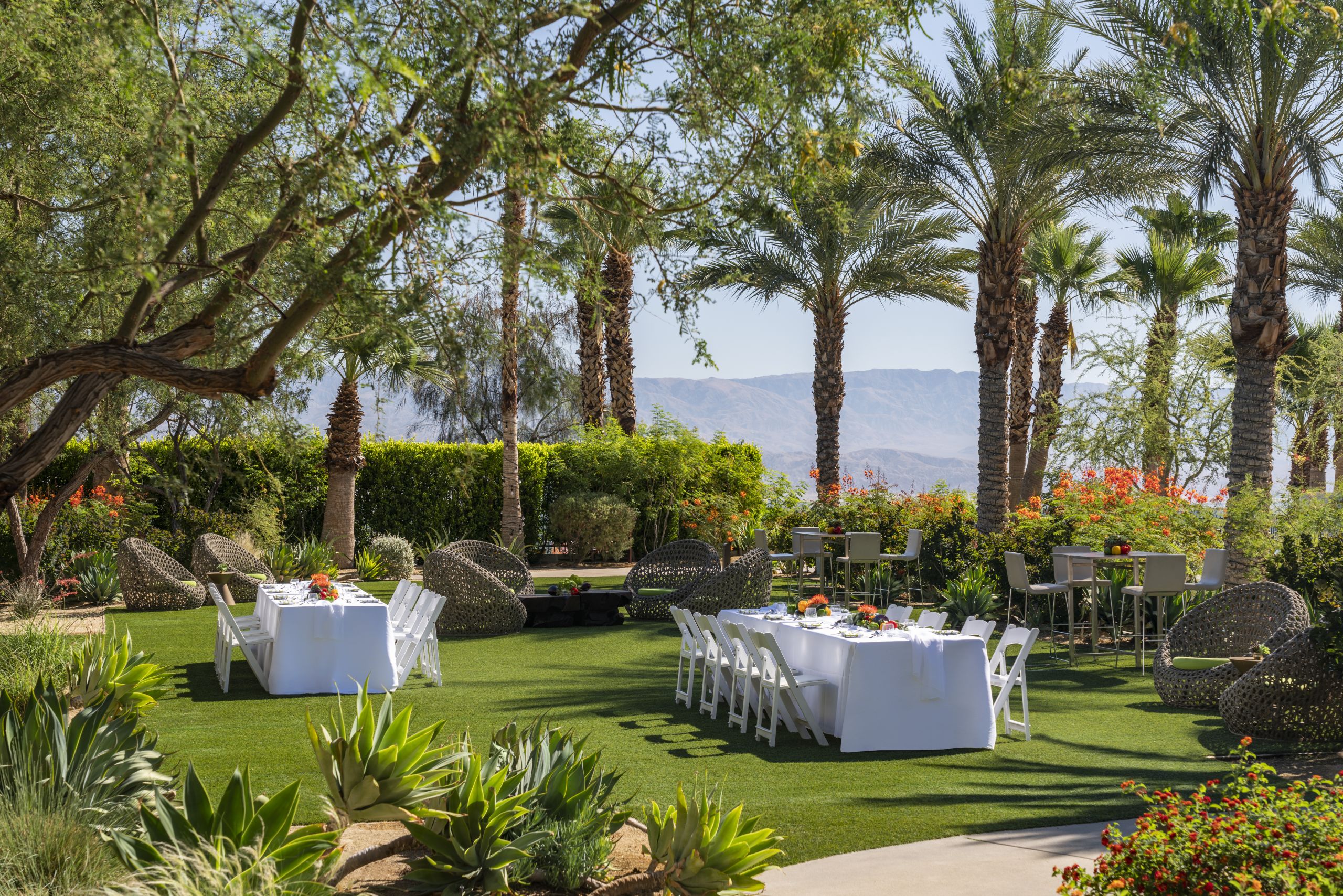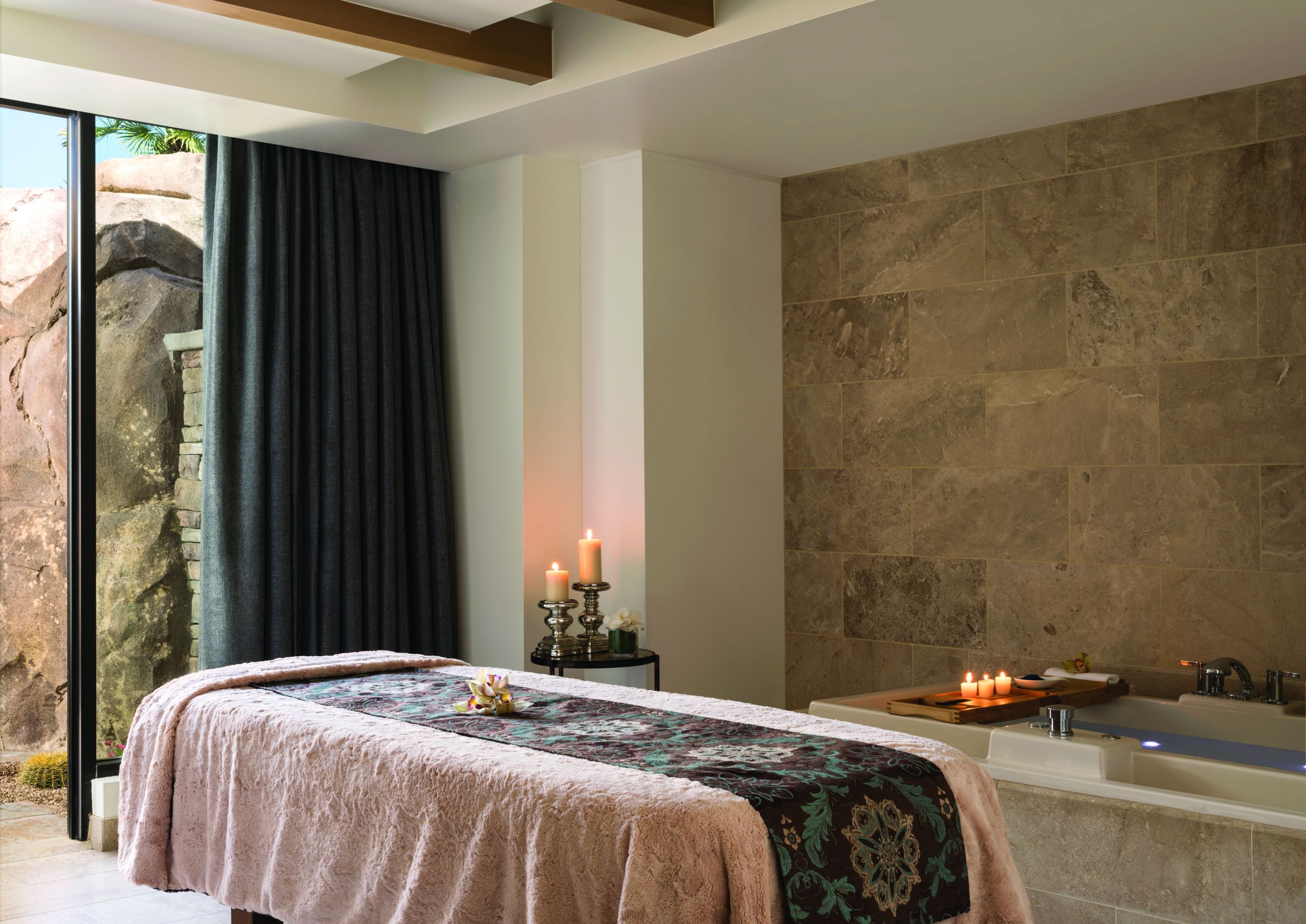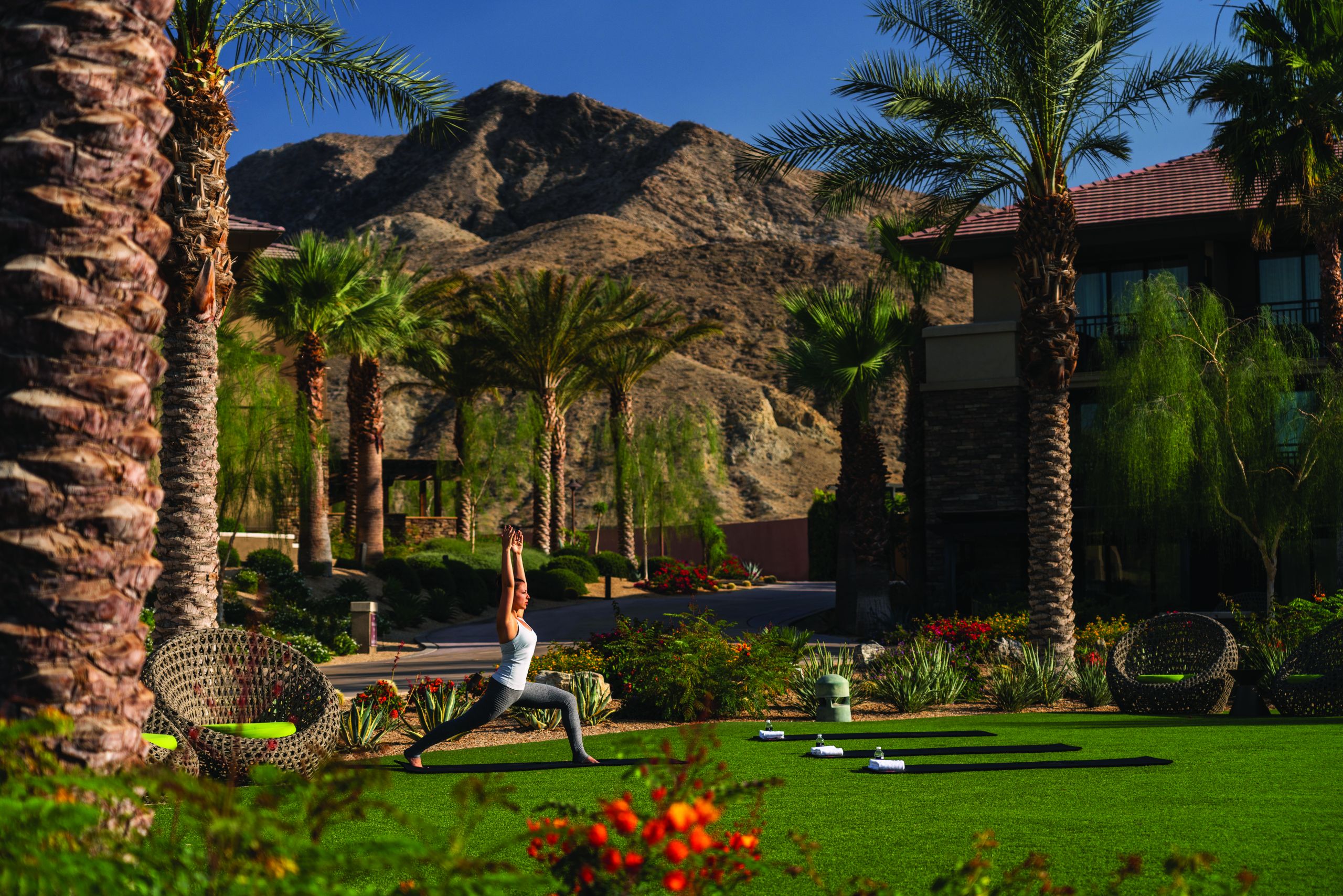 The massive and luxe spa features 15 treatment rooms, lounges, plunge pools, saunas, steam rooms, a full-service salon, relaxation areas, and a fitness center. A wealth of rich experiences awaits during your stay at The Ritz-Carlton, Rancho Mirage, among the most exquisite five-star hotels in Palm Springs and located close to its many area attractions, including The Living Desert and Palm Springs Aerial Tramway. Rich with local activities for outdoor enthusiasts, walking and challenging hiking trails are nearby and feature mountain vista views, waterfalls, natural streams, rocky gorges and unusual rock formations. Three hundred sixty days of sunshine combine with world-class cultural, gastronomical and recreational offerings to create one of the finest vacation destinations in the world.
An elegant resort where palm trees and snow-capped mountain views provide a delightful visual choice, The Ritz-Carlton, Rancho Mirage reveals a Palm Springs luxury hotel that holistically embraces its desert surroundings. From design elements that evoke nature, to spa treatments born from indigenous herbs to fresh California culinary experiences, let one of the most tranquil hotels in Rancho Mirage touch both your soul and adventurous spirit.
The Ritz-Carlton Rancho Mirage, 68900 Frank Sinatra Drive, Rancho Mirage, California
Elle Taylor
Production: INLOVE Media & Production