Mandapa, a Ritz-Carlton Reserve, is a luxurious retreat nestled in the heart of Bali's spiritual and cultural center, Ubud. The property is a haven of peace and tranquility, where guests can immerse themselves in the beauty of nature and the rich culture of Bali.
From the moment guests arrive at Mandapa, they are transported to a world of sensory delights. The lush jungle setting, where the Ayung River flows, provides a stunning backdrop for the resort's 35 suites and 25 private pool villas. The villas are designed in a traditional Balinese style, with thatched roofs, open-air living spaces, and luxurious amenities, creating an atmosphere of indulgent relaxation.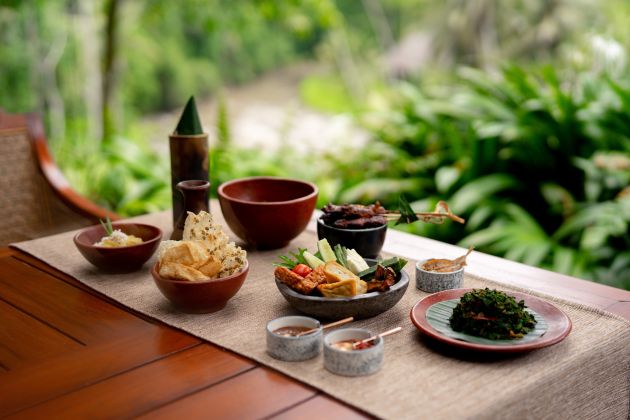 Mandapa's dining options are equally impressive, with four unique restaurants offering a range of international and local cuisine. Guests can enjoy exclusive dining experiences, including a romantic dinner by the river, or a private cooking class with one of the resort's talented chefs.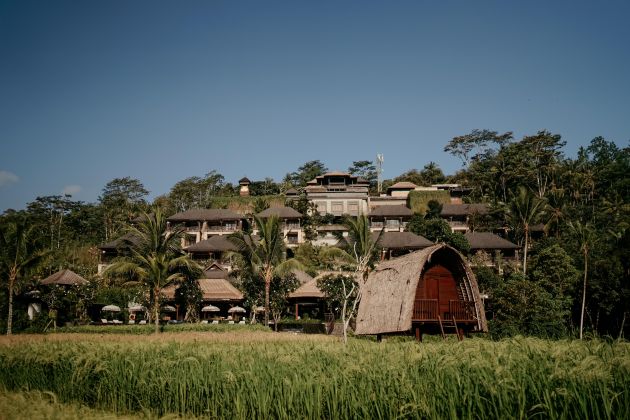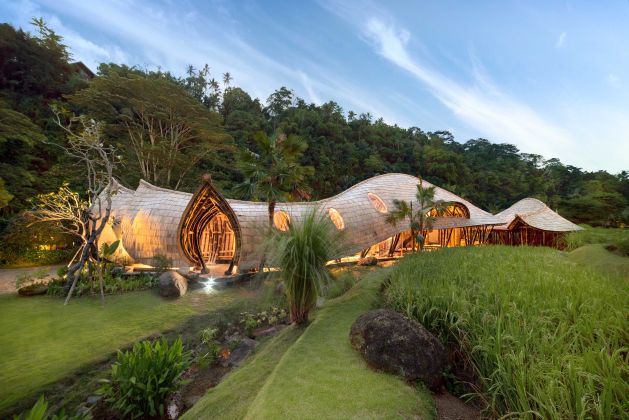 For those seeking wellness and rejuvenation, Mandapa's spa and fitness center is the perfect place to unwind. The spa offers a range of treatments inspired by traditional Balinese healing practices, as well as modern therapies designed to soothe the mind, body, and soul. The fitness center is equipped with state-of-the-art equipment, and guests can also take part in yoga and meditation classes led by experienced instructors.
Mandapa is more than just a luxurious resort, it is a sanctuary for the mind, body, and soul. The resort offers individually tailored spiritual, wellness, and health programs designed to meet the unique needs of each guest. Whether guests are looking to improve their physical health, reduce stress, or simply relax and unwind, Mandapa has a program to suit their needs.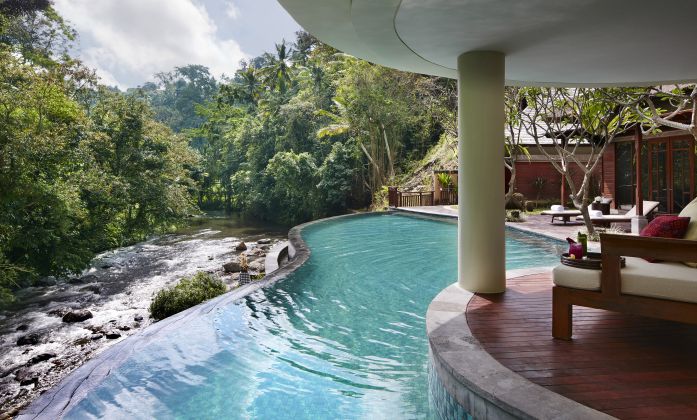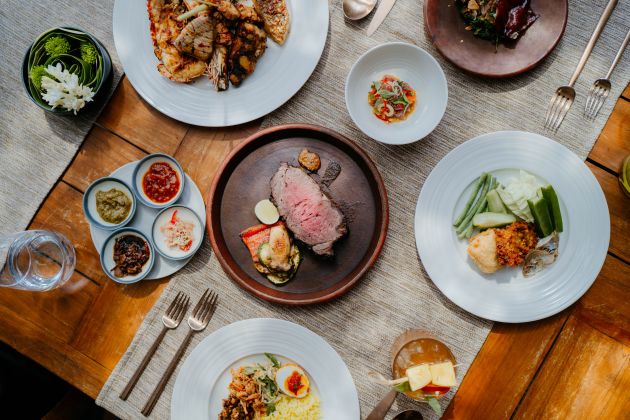 One of the most unique features of Mandapa is the Mandapa Camp, a program designed for families with children. The camp offers a range of activities, including Balinese dance classes, rice paddy planting, and traditional kite making, giving children a chance to learn about the rich culture of Bali while having fun and making new friends.
One of the highlights of a stay at Mandapa is the personalized attention of a dedicated Patih, or butler. The Patih is available 24/7 to ensure that guests have everything they need to make their stay as comfortable and enjoyable as possible. From arranging activities and excursions to ensuring that guests have their favorite snacks and drinks on hand, the Patih is there to take care of every detail.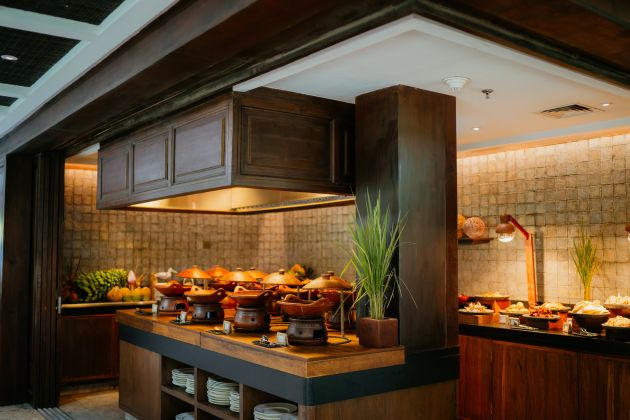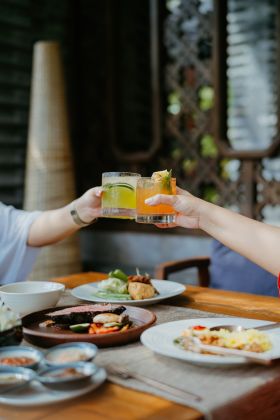 In conclusion, Mandapa, a Ritz-Carlton Reserve, is a true gem in the heart of Bali. With its stunning setting, luxurious accommodations, exceptional dining options, and unparalleled wellness programs, the resort offers an unforgettable experience for travelers of all ages. Whether guests are seeking adventure, relaxation, or a combination of both, Mandapa has something for everyone. The resort is a testament to the beauty of Bali and the warmth and hospitality of its people, and is a must-visit destination for anyone seeking a truly transformative travel experience.
Mandapa, a Ritz-Carlton Reserve
Words by Elle Taylor
Advertisements