Some cities have beautiful nicknames. Los Angeles is the City of Angels. Paris is the City of Lights. Havana has a distinctive nickname: Ciudad de las Columnas – the City of Columns. When you walk around Old and New Havana, you will feel as though you're back in the 50s era.  With all of its glorious colonial architecture, beautiful columns and gorgeously crafted doors, the vintage scenery is a sight to see. Havana is so full of life. Bathed in sunshine, Havana oozes a bright and vibrant demeanor due to the genuine warmth of its people. In addition, the pulsating energy of Cuban music is everywhere! It is very inspiring, and you can truly get lost in time.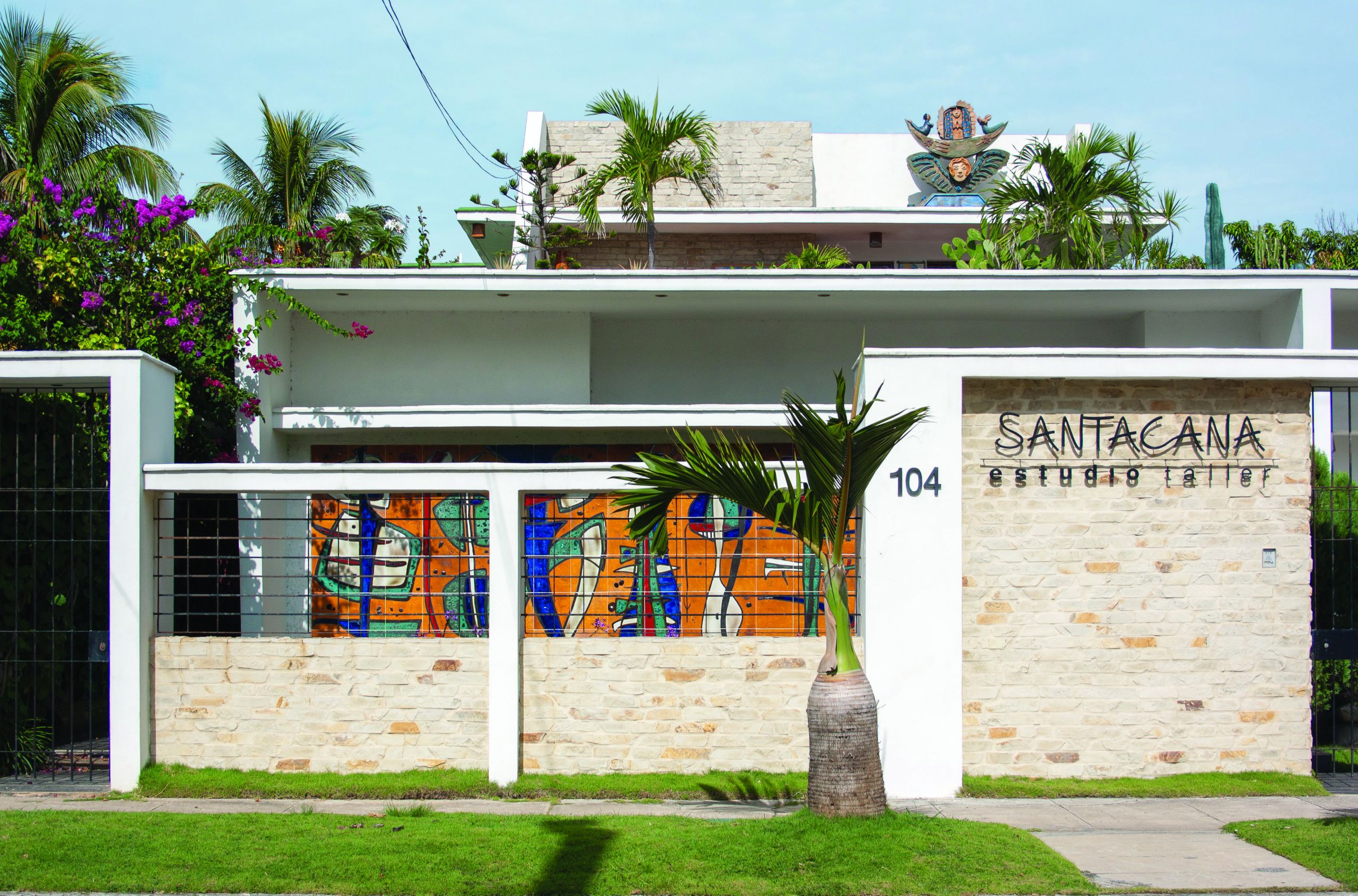 The New York Museum of Solomon Guggenheim by the end of the 1980s reached the mind-blowing level of attendance. There was no need to open a cafe with a bar in between the exhibit floors – the attendance was overwhelming even without it. The situation on the art market at the end of the twentieth century was marked by the complete victory of American conceptual art. The art dealers' investments finally yielded the maximum returns by way of getting extremely high auction prices, popular reprints sales providing an unprecedented source of exhibition funding. There is a huge amount of conceptual artists in the modern world. Unfortunately, the supply exceeds the demand of the art market. These artists work in unexpected areas – photography, graphics, installations, performances, etc., etc.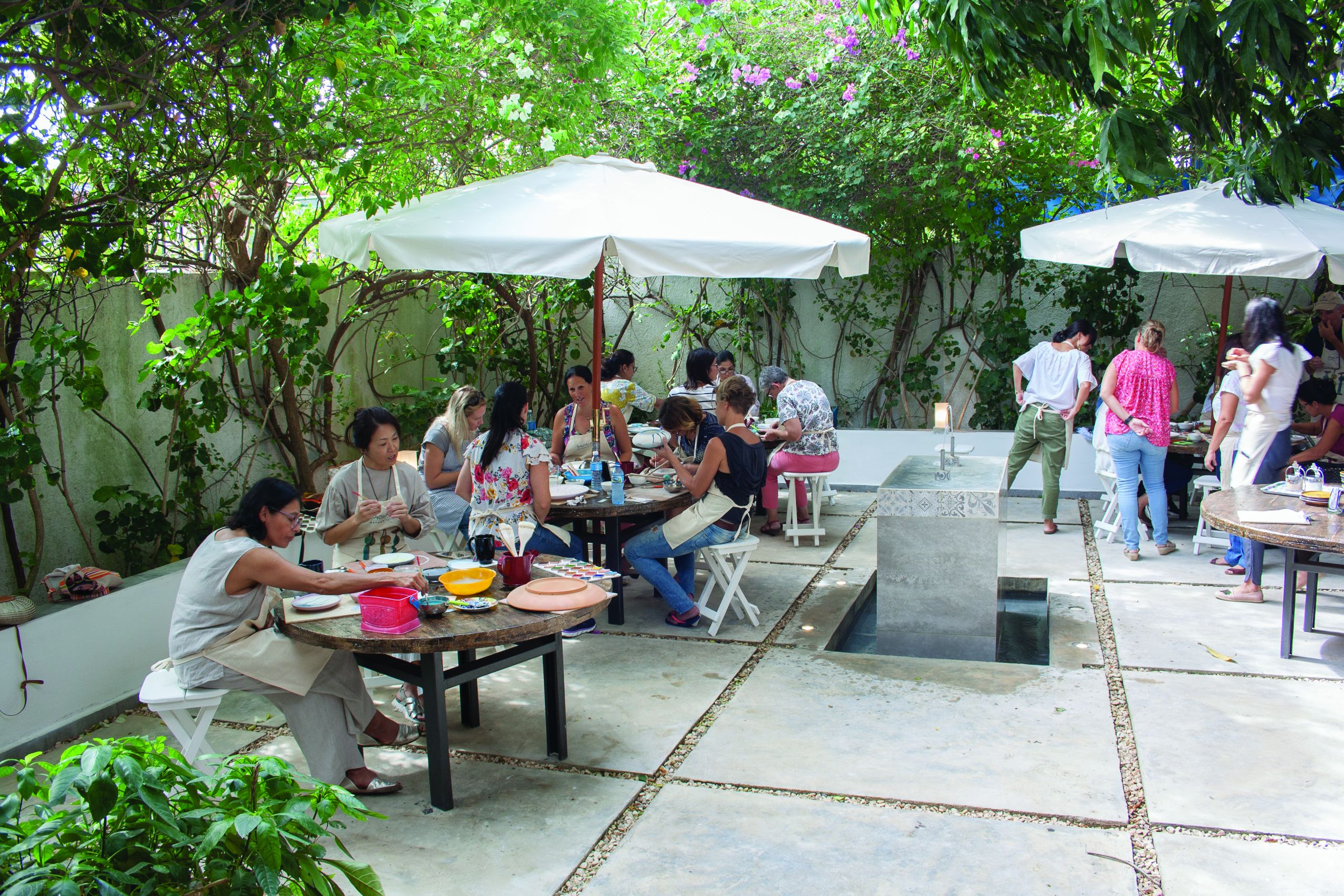 The financial instrument in the form of American conceptual art, with its most powerful and profitable post-war art, expressive abstractionism and undoubtedly the PopArt, having conquered the domestic American market, by the second half of the twentieth century demanded access to international markets. The expansion of profitable American art was in full swing – almost every museum in Europe and England had already gained its own Warhol, De Kooning, Rauschenberg, Rosenquist, etc., and the struggle started for the museums of China and the Middle East.
It was at that very happy moment for the world art business that the director of the New York Museum and the Solomon Guggenheim Foundation Thomas Krens proposed the idea of ​​creating a branch of the museum. The meaning of the idea is discouraged by its direct impact: we sell you our "signboard" – the title, the name, the authority, etc. This is first. Secondly, you yourself are building a building and all communications, but we strictly control the whole process. Thirdly, you buy yourself artistic funds from those resources that we suggest to you. And any further activities will not be left without our attention and supervision. In 1991, a competition for a building project was announced and the search for a place had begun.
BEATRIZ SALA SANTACANA IS A SELF-TAUGHT CUBAN ARTIST – SCULPTOR, PAINTER AND CERAMICIST. SHE IS ALSO A NATIVE TO HAVANA. SHE IS A WINNER OF SEVEN CONTEMPORARY ART AWARDS AND HER ART HAS BEEN EXPOSED TO VARIOUS EXHIBITIONS.
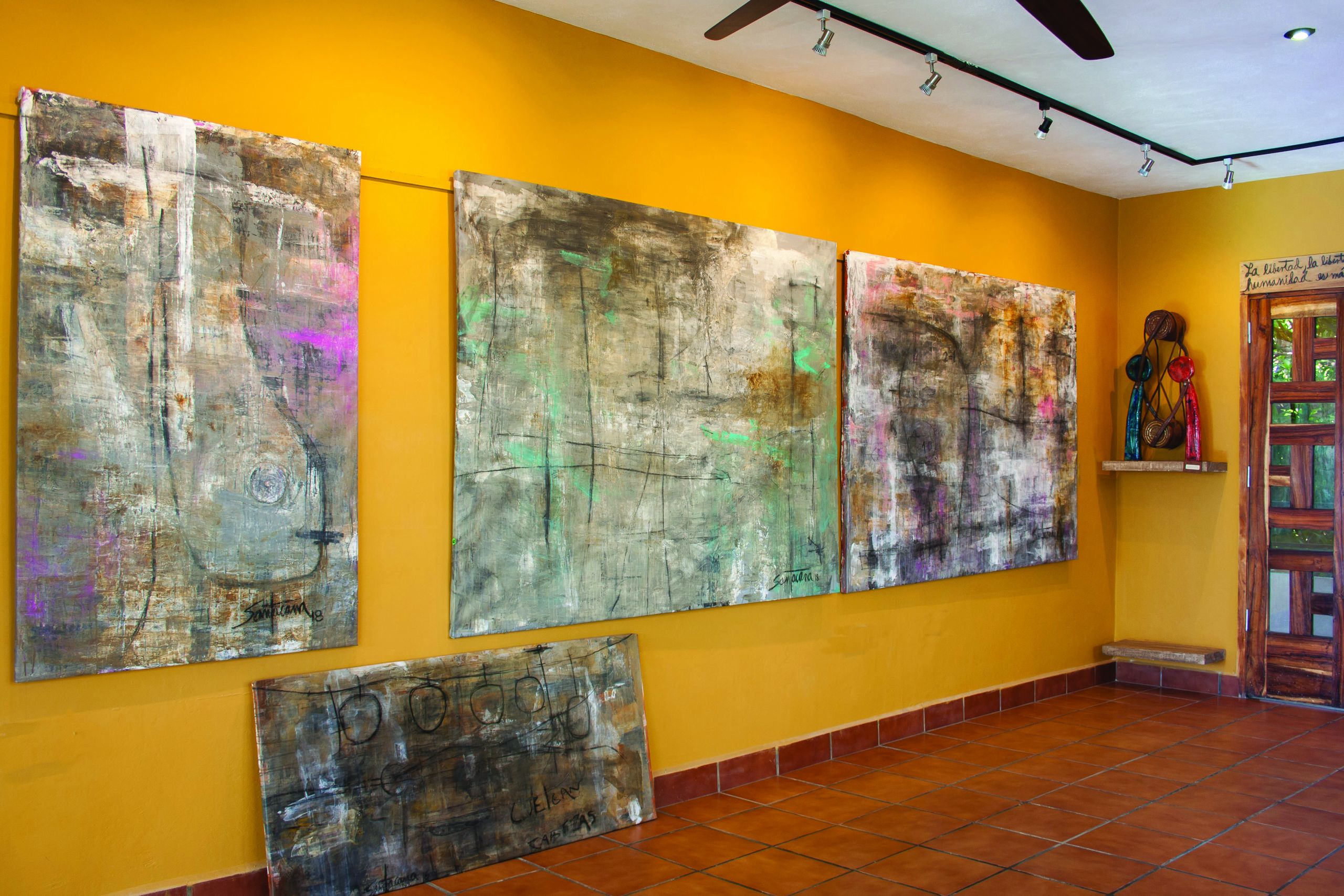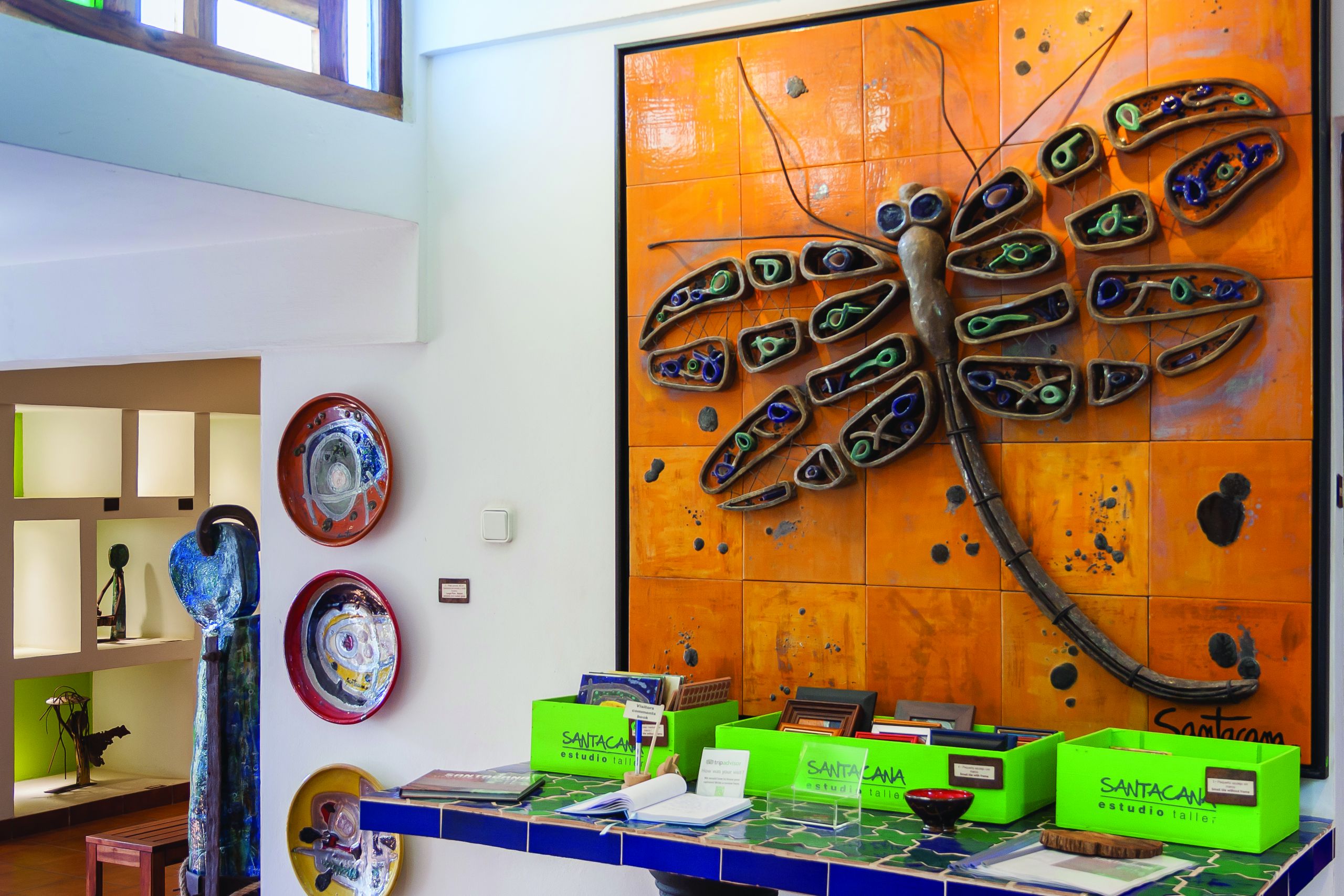 While I was discovering Havana, while riding in a 1950's glam pink convertible down the Malecon, and learning about its revolutionary past, I was astounded. I was especially astonished when my local friend brought me to the Santacana Studios to get inspired with some contemporary Cuban Art. It turned into a completely different vibe. The aesthetics were more modern and the contemporary art reflected a lively kind of peace and harmony.
"The human condition is the core of my art. I place my characters in a moment of change, sometimes as a lone figure, sometimes as a group, struggling with their conflicts, choices and differences. Evolution can only occur when we are free to question everything, including ourselves. As such, I try to provoke an irreverent questioning of all those pre-established truths and propose a self-aware reflection on the lights and shadows of human nature, its values and principles. In my sculptures I combine apparently incompatible materials: glazed ceramic and rusty sheets of metal, ancient iron pipes, wood from old lamp posts or wheels from unknown mechanisms. All these rejected elements–worn down and ruined for their original functions–, far from being at odds with the bright finish of ceramics, evolve to new meanings that provide them with a greater expressive force." – Beatriz Sala Santacana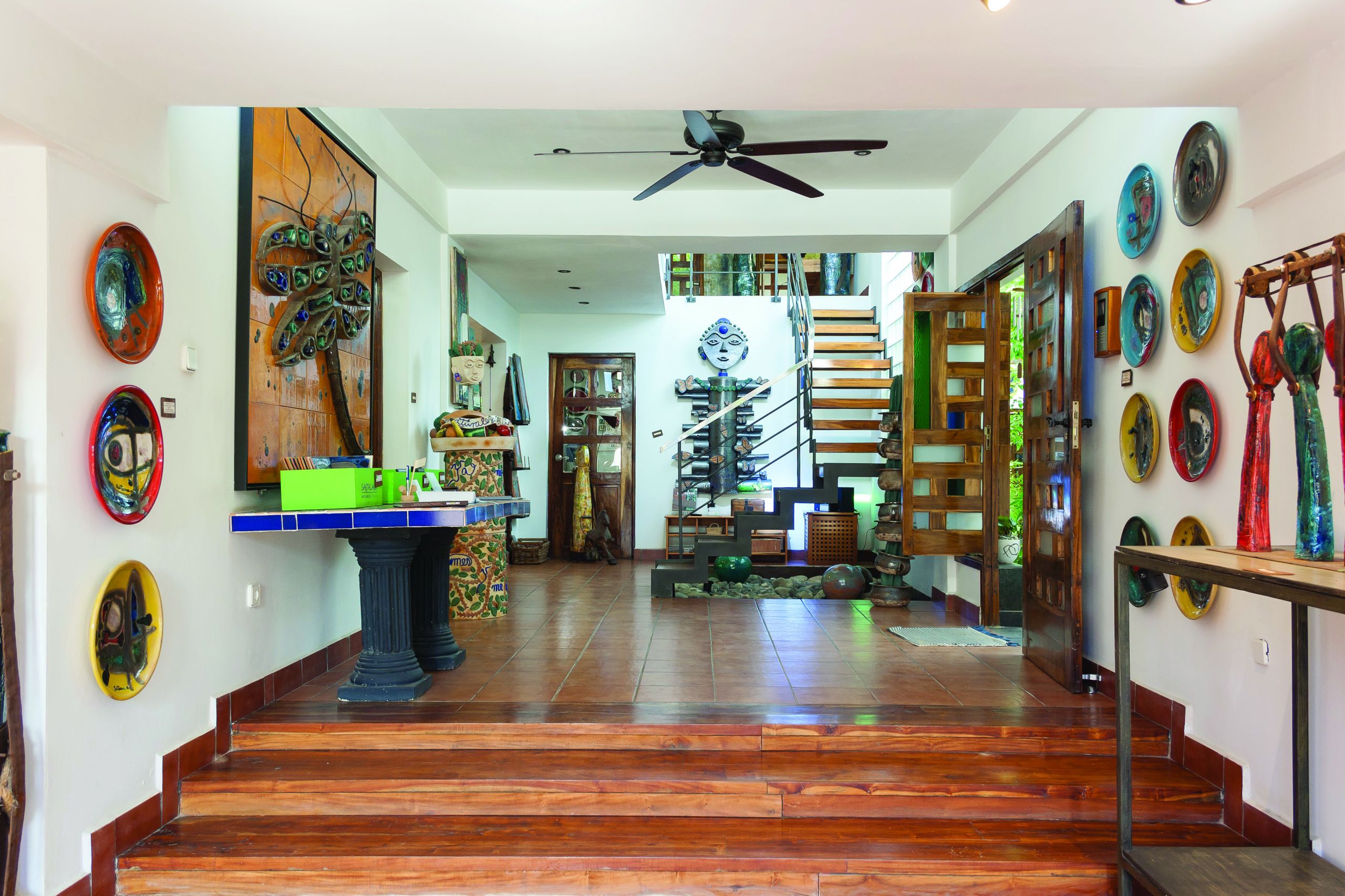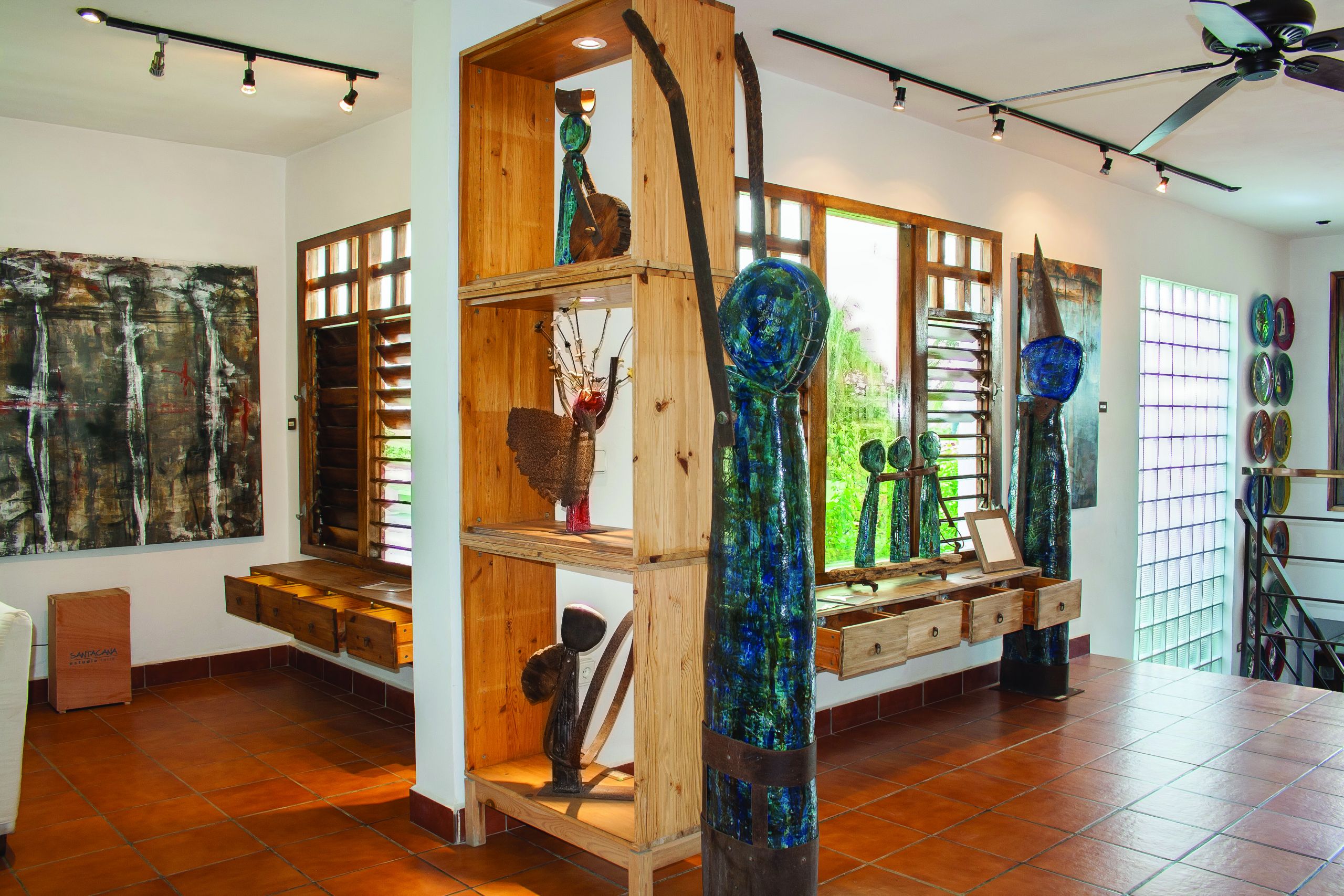 Beatriz Sala Santacana is a self-taught Cuban artist – sculptor, painter and ceramicist. She is also a native to Havana. She is a winner of seven contemporary art awards and her art has been exposed to various exhibitions. Among them is the individual exhibition "Alas para volar" in 2007, and the collectives "Alboroto Quieto" in 2013; and "No Constraints to Beauty", at the Pompano Cultural Center, Florida, in 2018. At the Museum of Contemporary Cuban Ceramics, one of her murals is a permanent piece.
When I stepped into her Santacana Studio and Workshop in Havana, where she has a permanent exhibition of her artworks, I was amazed. I couldn't stop observing her collection of the Angels' sculptures that are beautifully crafted, expressing supernal energy and modern galore. Immediately, I wanted to bring one home with me. The beautiful Santacana Studio contained various smaller galleries to explore, including a line of jewelry on display. Beatriz' works are in private collections in Cuba, United States, Spain, France, England, Germany, Australia, Kuwait and Hong Kong. You can also purchase some of her exquisite pieces at www.shop.inlovemag.com. I fell in love with Beatriz Sala Santacana's works of art.
"No one can define style, but it can be identified. Both unifying and distinctive characteristics of the work of one artist in relation to another come together in style. This is a pivotal condition for authenticating art, which is always unique despite its existence in a geographical and temporal, historical and cultural context. Every artist ends up appropriating a style. The unusual thing, and perhaps challenging, is when the artist begins working with a style of their own. And it is even more surprising when the artist has no formal training. This is the case of Beatriz Sala Santacana, who has created a family, a society, a city, and a country." – Juan Nicolás Padrón.
Elle Taylor
Production: INLOVE Media & Production