Nataliya Petlyuk, DDS
Dr. Nata treats all sorts of people from regular folks to celebrated folks, yet she does not see any "ordinary" people. Each person is extraordinary in his or her own way. Each client is special, and brings her/his singular image aspiration, cultural bias, hopes and dreams of a beautiful smile. Dr. Nata's generosity of spirit enables her to maintain an "expectation of excellence" each hour of her workday. Once her patients have made a choice to entrust her with their teeth and their individual esthetic, may it be grand or mild enhancement, Nata honors her clients and brings them not only beautiful smiles but a happy, confident smile.
[embedyt] https://www.youtube.com/watch?v=pqdmxVKAAqA[/embedyt]
Born in Ukraine, Dr. Nata graduated from National Medical University of Bogomolets in Kiev with a DDS degree. Nata received advanced training in Prosthodontics, and she also specializes in Orthodontics. Her DDS training led her to interpret lectures for orthodontists at different summits and congresses while working in Private Practice in Kiev, Ukraine. The big move took place in 2011, when Dr. Nata was on her way to complete the Comprehensive Dentistry Program for International Dentist degree at NYU College of Dentistry.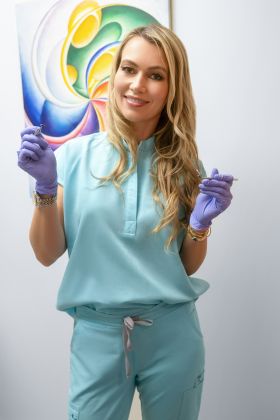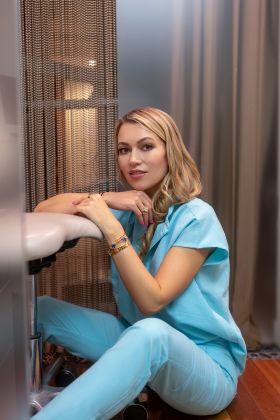 Dr. Petlyuk's extraordinary eye for aesthetic perfection and a devotion to compassionate dental care led to her achievements and completion of her AP DDS program at NYU College of Dentistry with honorable license to Practice Dentistry in the states of New York and New Jersey. As a graduate of the Aesthetic Dentistry Honor Program, Dr. Nata is a proud member of American Academy of Cosmetic Dentistry.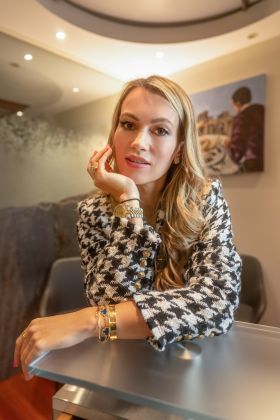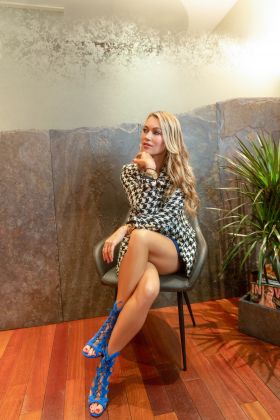 Today, Dr. Nata is a proud owner of Smile Design Center of Brooklyn and her own private practice with the view at 30 Central Park South #7A, NY, NY 10019. She is a Cosmetic Dentist, specializing in full mouth reconstructions and smile makeovers with veneers, Invisalign, and a combination of different creative expertise. Dr. Nata uses her unique sense of facial harmony and dedication to provide the utmost care for her patients. Be it a simple filling or a complete smile makeover, Dr. Nata will see to her patient's needs and excel in delivering great results and a happy smile to every patient.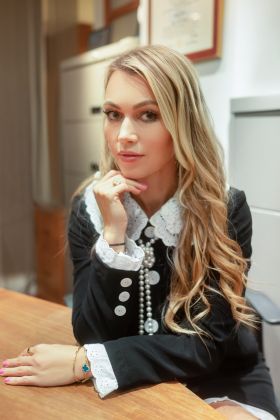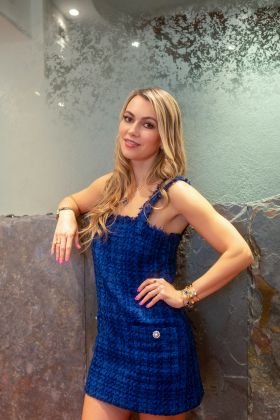 Your smile is important. It's one of the first things you notice when you meet someone. It can help you feel better about yourself and make a memorable impression. As Mother Theresa once said: "Let us always meet each other with a smile, for the smile is the beginning of love."
What inspired you to become a dentist?
I grew up in a family of dentists. I witnessed how my parents' dental expertise changed people's lives while improving their smile and giving them confidence. Since I was a child, I always knew that I wanted to be a dentist and I always wanted to put a smile on people's faces. So, I followed my family roots…
What is your unique expertise as a dentist?
I specialized in Cosmetic Dentistry, which includes Full Mouth Reconstructions, Smile Rejuvenations, Veneers, Invisalign etc. I can predict how to create a smile for my patients that matches their face in harmony with their facial features.
What motivates you? 
Seeing my patients happy with their beautiful and confident smiles makes me happy.
This cosmetic adjustment sometimes changes their life in a positive way, and their smiles of happiness motivate me, it drives me and makes me fall in love with my work every day.
What are your long-term goals? 
To help more patients to smile with confidence.
What are your greatest accomplishments?
My dedication to my career and the growing process.
I graduated from National Bogomolets Medical University in 2004. I received my post graduate training in Prosthodontics and Orthodontics in Kiev, Ukraine. I graduated from the Advanced Program for International Dentists in Comprehensive Dentistry at NYU College of Dentistry. I received my DDS degree from NYU College of Dentistry. I went through general practice residency at Northwell Health Hospital. I am a member of AACD (American Academy of Cosmetic Dentistry), AACA (American Academy of Clear Aligners, I am gold Invisalign provider). I am a certified provider for Botox and dermal fillers. And I am a member of IAFA (International Academy of Facial Aesthetics).
What are the five things you absolutely love about your profession? 
By increasing my patient's confidence level and improving their smile.
Communication with my patients.
Helping my patients especially when they are in pain.
Helping my patients improve and maintain their dental health.
Help to align their teeth with Invisalign, especially for my teenage patients where I can catch their jaw growth to guide proper development of lower facial third. This is very rewarding.
If you'd be a dental school professor, what would you advise your students regarding the dental career? 
Enjoy every moment of your growth development and try to accomplish more than what is required, be eager to learn more and treat every patient as you would treat yourself.
What is the most important advice you'd give to your patients to keep their teeth healthy…?
Keep your 6 month recall appointments as precious as possible, follow up at home by properly brushing and flossing as a daily routine.
What was your most rewarding experience in your career? 
Opening a second location in the city of my dreams, New York, right in the heart of beautiful Manhattan next to the Central Park. My dream came true!
What quote do you live by?
Be grateful for every experience in your life! Everything will be fine and even better than we imagined!
Photographer: Hector Guajiro
Word: Elle Taylor