Bailee Madison, an extremely talented, gorgeous young actress, writer and producer, has already worked with some of the biggest stars in a considerable amount of diverse and sometimes challenging roles. And she is only 18! Bailee Madison is a true multi-hyphenate, who has showcased her talent across the big and small screens as well as in the arena of producing content, as a host, a philanthropic advocate and now as a writer. Madison currently stars in Hallmark's original series The Good Witch, which begins its fourth season in April. She's had recurring roles on ABC Family's hit drama The Fosters, and was also seen on ABC's Trophy Wife, where she starred alongside Malin Akerman, Bradley Whitford, and Marcia Gay Harden.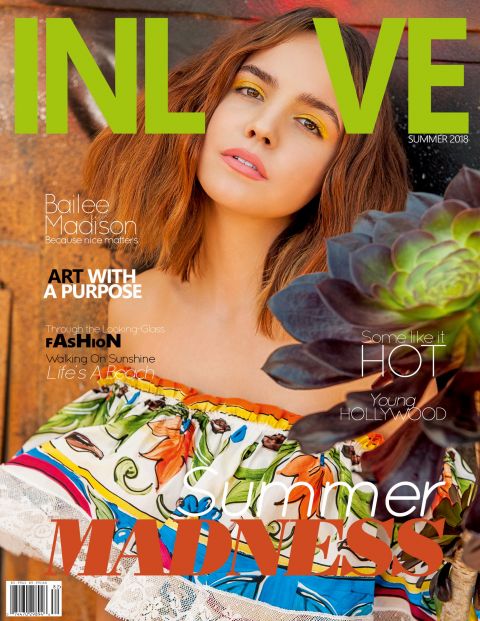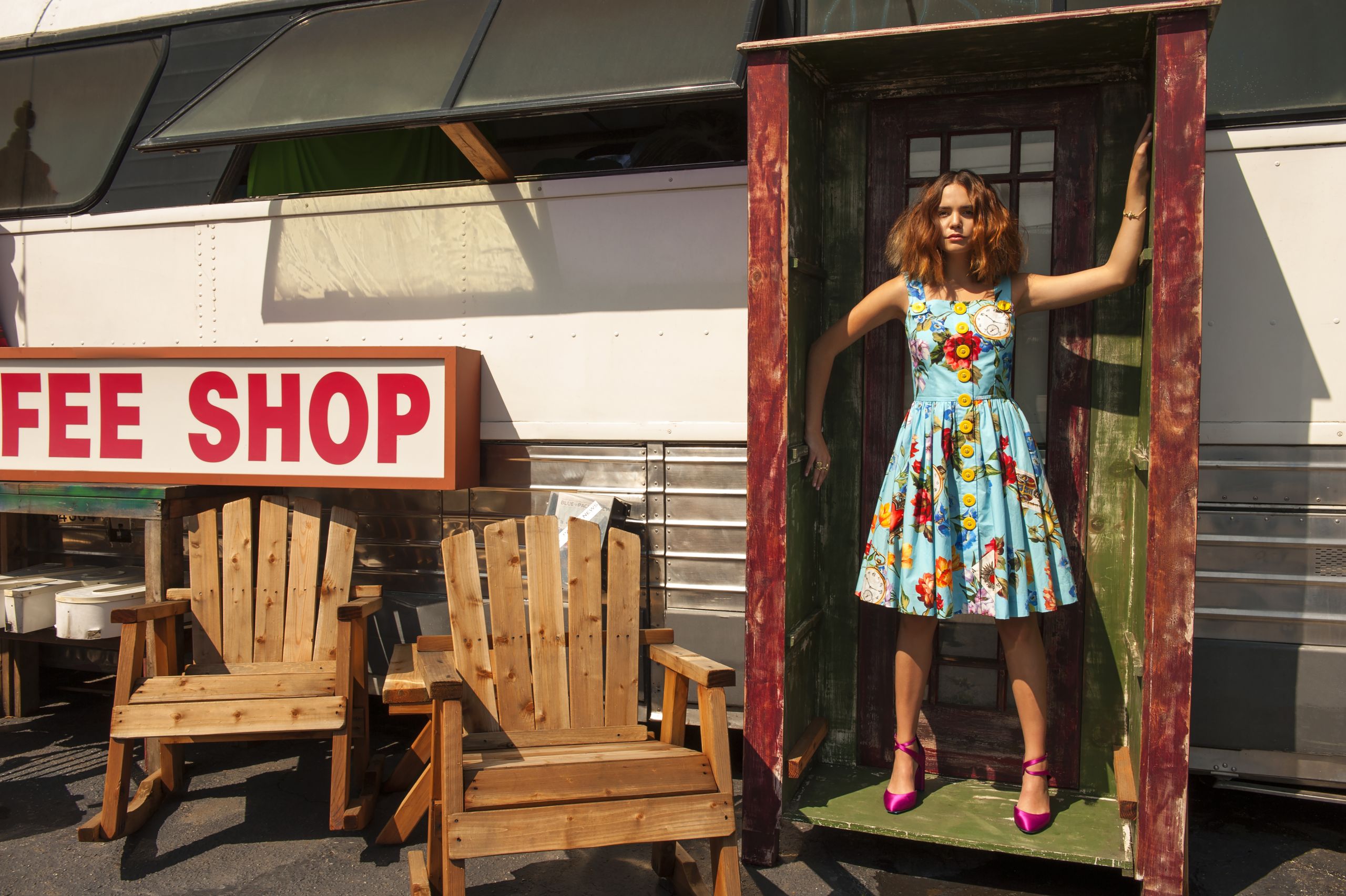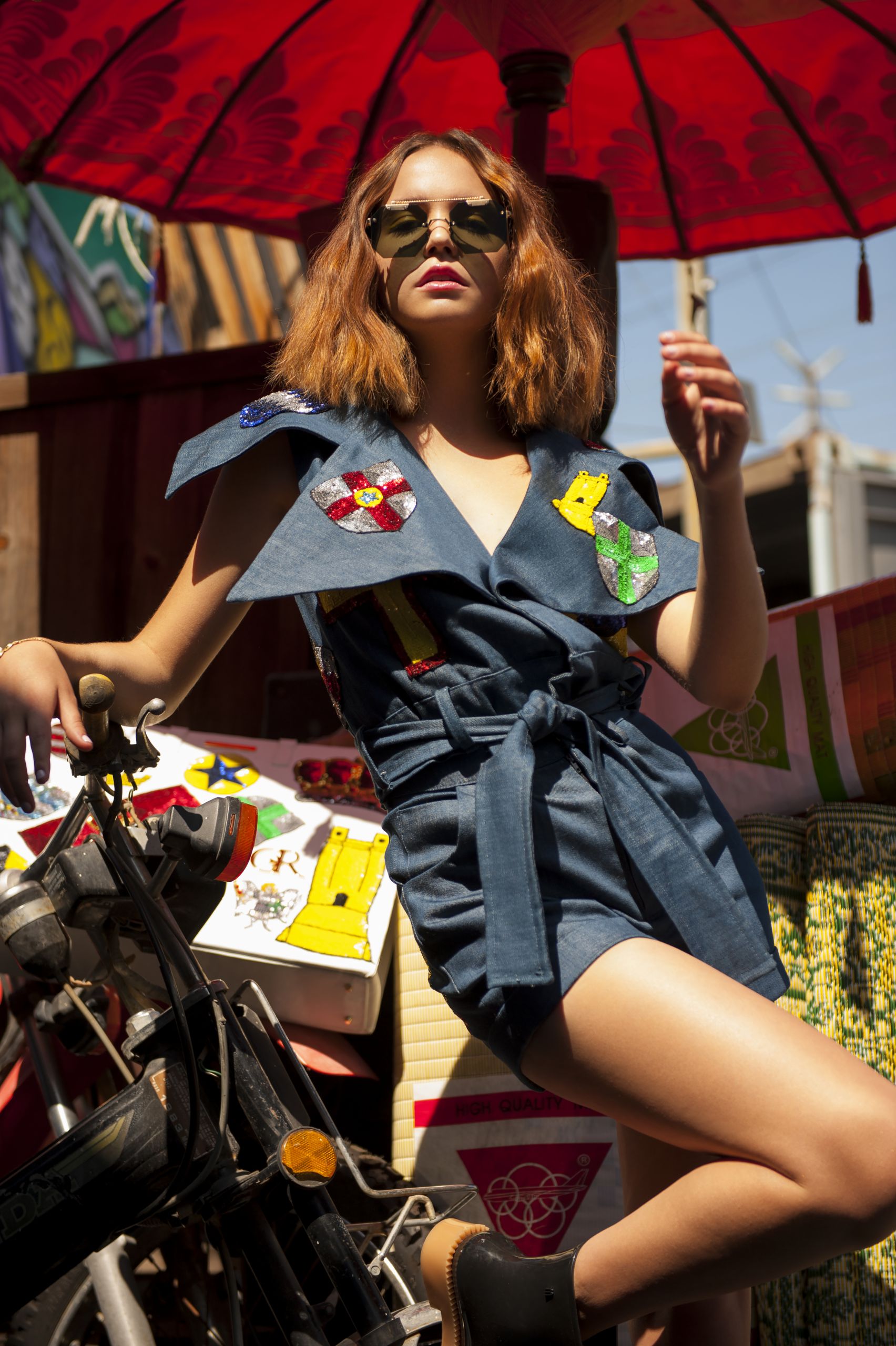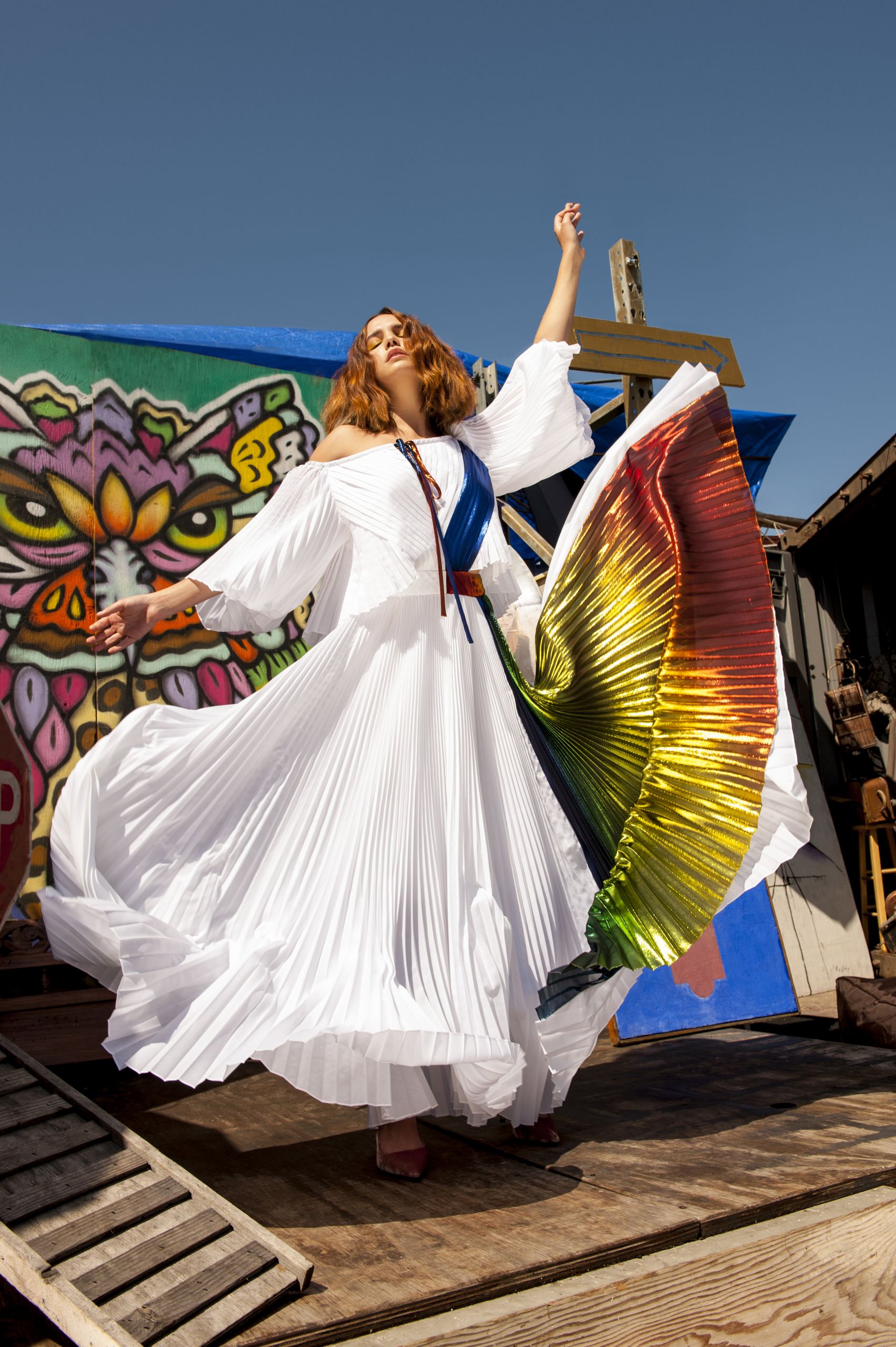 On the big screen, Madison can currently be seen with Christina Hendricks in The Strangers: Prey at Night, which was released theatrically this year on March 9th. She has also had starring roles in such films as Parental Guidance with Billy Crystal and Bette Midler, Just Go With It with Adam Sandler and Jennifer Aniston, Don't Be Afraid of the Dark with Katie Holmes, and Brothers with Tobey Maguire and Jake Gyllenhaal, earning her a Critics Choice Movie Award nomination. Additional feature credits include: Conviction with Hilary Swank and Minnie Driver, and Hallmark's Northpole, Letter to God, Taste of Romance, and Cowgirls n' Angels with Jackson Rathbone. She also recently produced two movies: Annabelle Hopper and the Ghosts of Nantucket, and Cowgirl's Story.
Bailee Madison is equally committed to using her public profile to raise awareness for those less fortunate. Between filming, she has been devoting her time and energy to Alex's Lemonade Stand (ALSF), an organization that encourages children nationwide to raise money to find a cure for childhood cancer through running their own lemonade stands. In 2011, Variety named Madison an honoree for her philanthropic efforts at the Variety Power of Youth Awards, which pays homage to the industry's most talented young activists. In 2012, ALSF named her their national Youth Spokesperson and she also recently launched her own an anti-bullying campaign under the banner #IamMoreThanAWord.
Madison co-wrote the YA novel Losing Brave, which was published by Harper Collins' imprint Blink on January 30th.  She also recently launched the first of three capsule collections she has done for Macy's in-house imprint, Nowadays.
What is going on in the life of Bailee Madison? What are you working on right now?
I am currently focused on finding new things that push me and allow me to continue to grow. As well as appreciating the moments I'm given to enjoy my family and those close to me. Life is short, so I'm soaking up every moment.
Your book Losing Brave recently hit the stands, can you tell us about the book and what inspired you to write it?
Losing Brave is a YA psychological thriller that picks up a year after Payton Brave's sister went missing. We find Payton battling this struggle of false hope; losing pieces of who she is and trying to remember memories from the night her sister was taken. Along the way she finds out that two other girls have gone missing, she takes it upon herself to try to find out who in her small town is responsible. She is now living a nightmare one she desperately wants to solve and one she wants to wake up from.
This came about one night after filming a movie I produced called Annabella Hooper and the Ghosts of Nantucket. I was sitting down doing some last-minute script revisions for the next day with my dear friend Stefne Miller, who had come on to that project to help revise the script. Stefne turned to me and said, "Would you ever think about writing a book?" A few minutes later, we had a whole story in our mind and the process began! I am so thankful people are loving the book, and the dream is to adapt it into a screenplay soon.
You recently teamed up with Macy's and Nowadays, what fascinates you about fashion and why?
Advertisements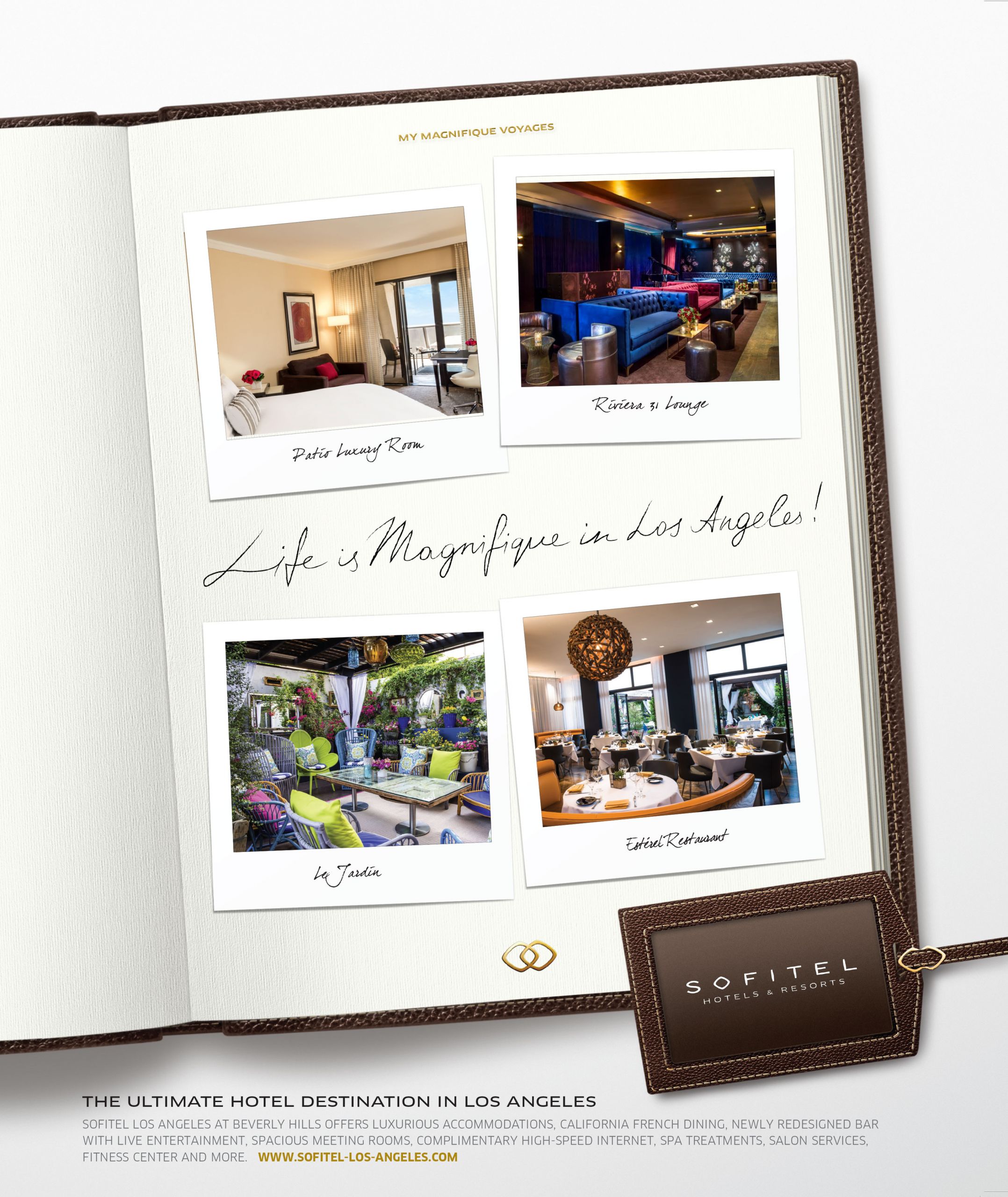 Fashion inspires me for so many reasons. To me, fashion tells a story, it's a way for you to show to those around you and strangers on the street who you are and what you're feeling that day. When Macy's and Nowadays asked if I would be interested in teaming up with them it was the quickest yes! To have the chance to design clothes that will hang in someone's closet, that they will wear and create memories in is so exciting. I hope an item of clothing from the collection will be that "I wore that when I had my first kiss," or "I wore that when I found out I got accepted into my dream college" memory. Fashion is powerful, as are the memories created while wearing it.
You have an amazing spark, you are an actress, producer, author and fashion designer, and you are only 18! What inspires you?
I'm inspired by the idea of getting to learn and grow every day, and I'm inspired by the fact that I am given this platform to hopefully make a difference. I feel so thankful to the mentors in my life, who are allowing me to dip my toes in the water and try new things. I'm an 18-year-old who loves this business, the world and those around me. I feel very humbled and blessed.
HOPE AN ITEM OF CLOTHING FROM THE COLLECTION WILL BE THAT "I WORE THAT WHEN I HAD MY FIRST KISS," OR "I WORE THAT WHEN I FOUND OUT I GOT ACCEPTED INTO MY DREAM COLLEGE" MEMORY. FASHION IS POWERFUL, AS ARE THE MEMORIES CREATED WHILE WEARING IT.
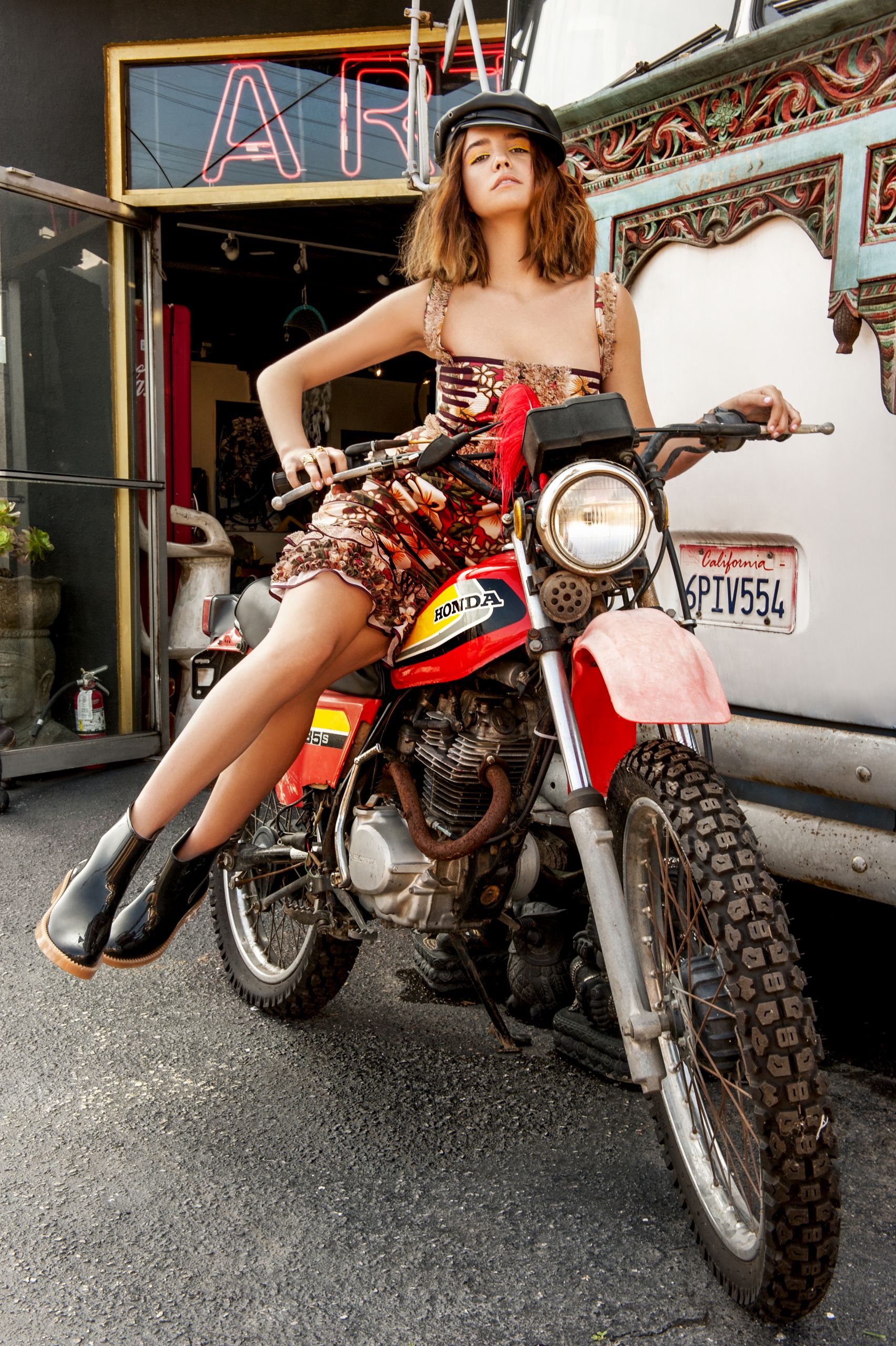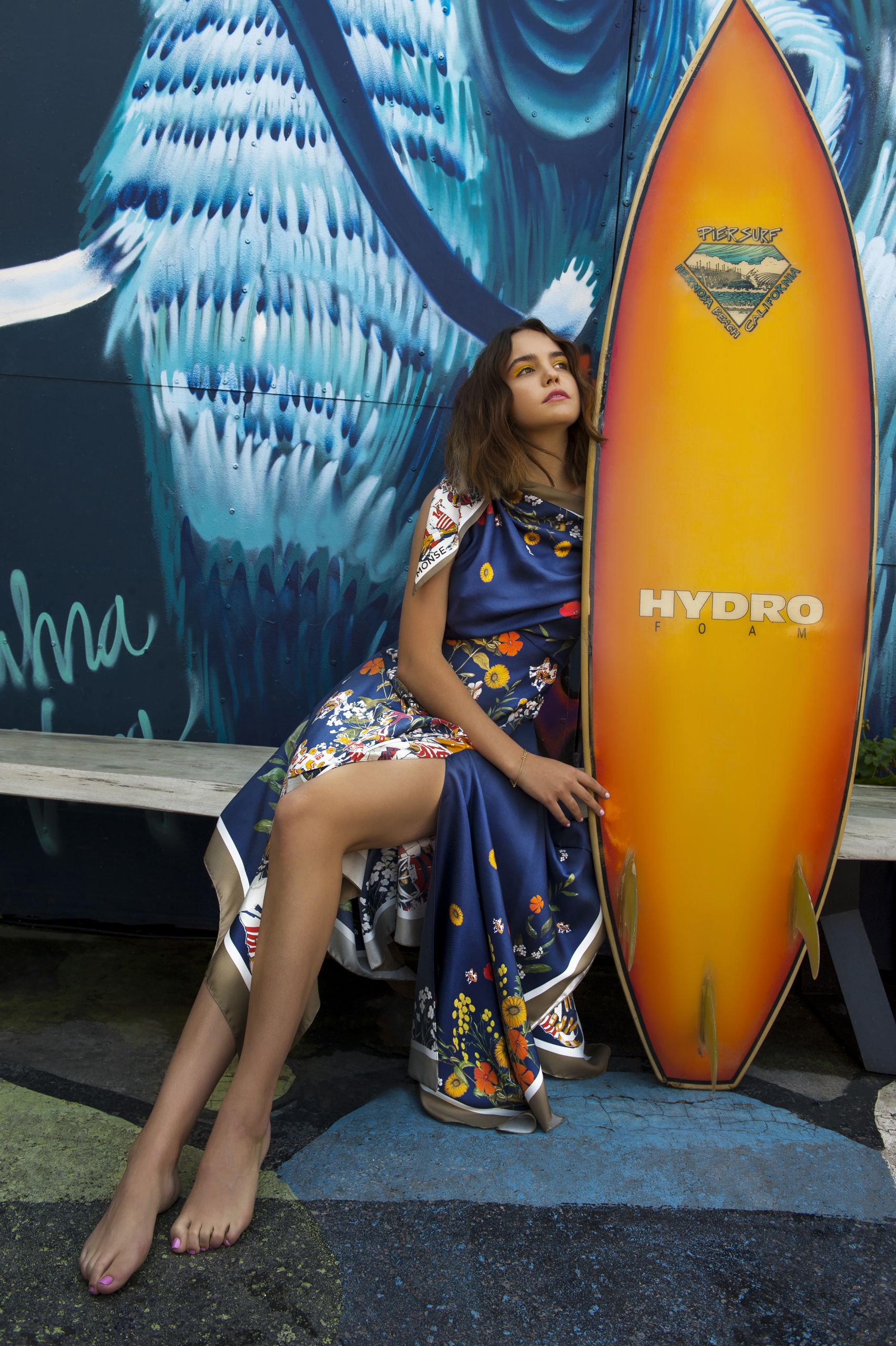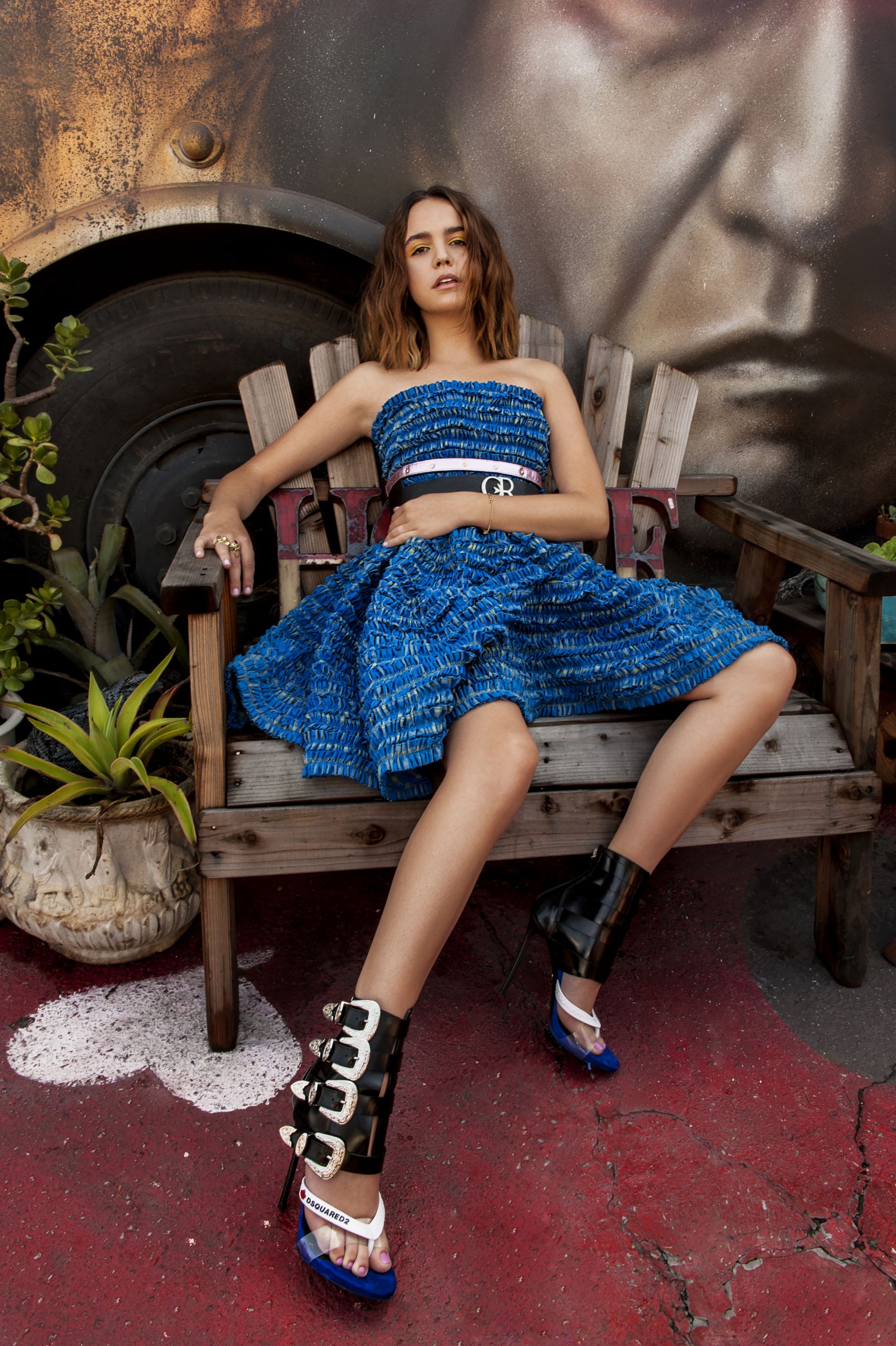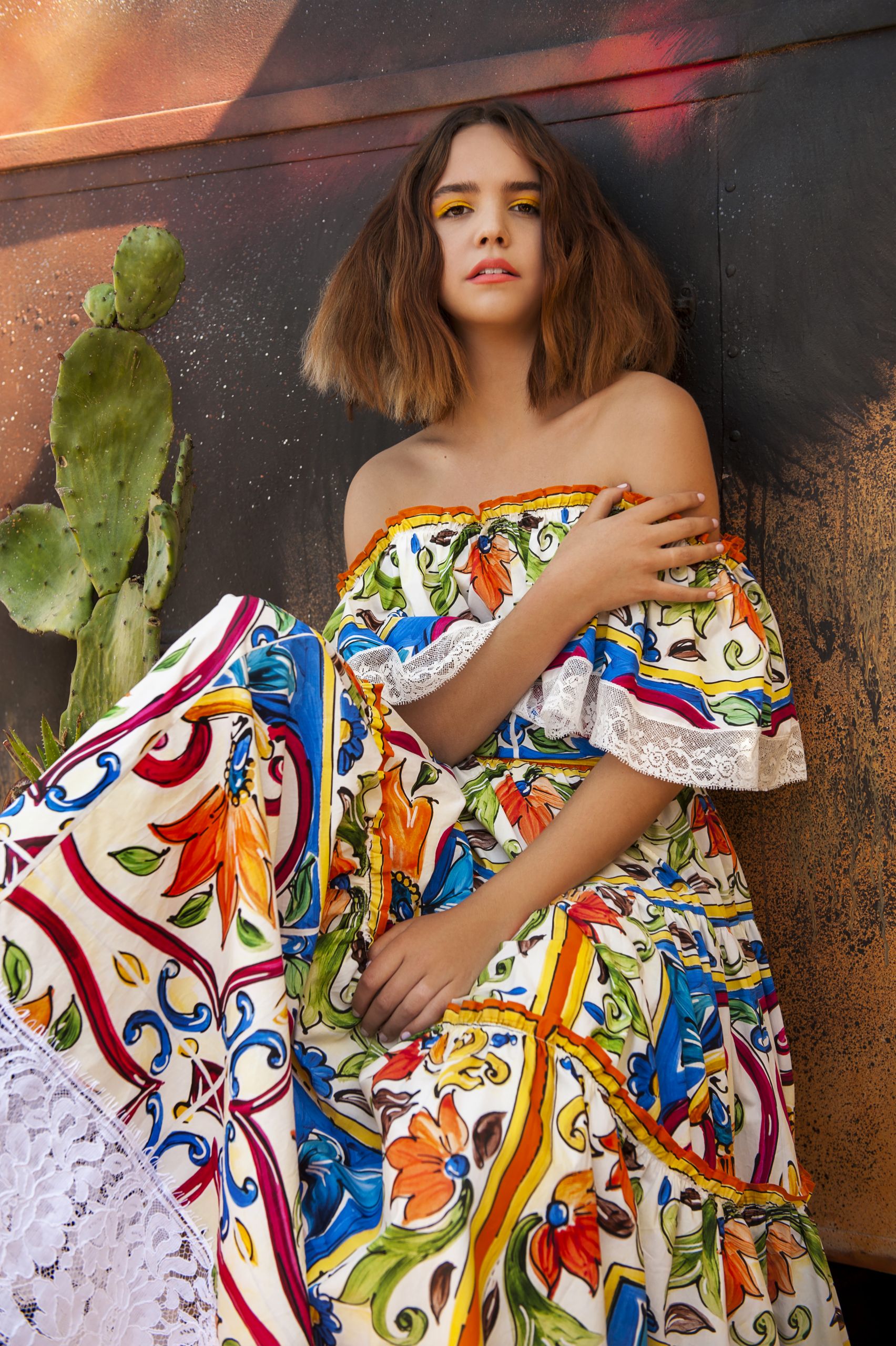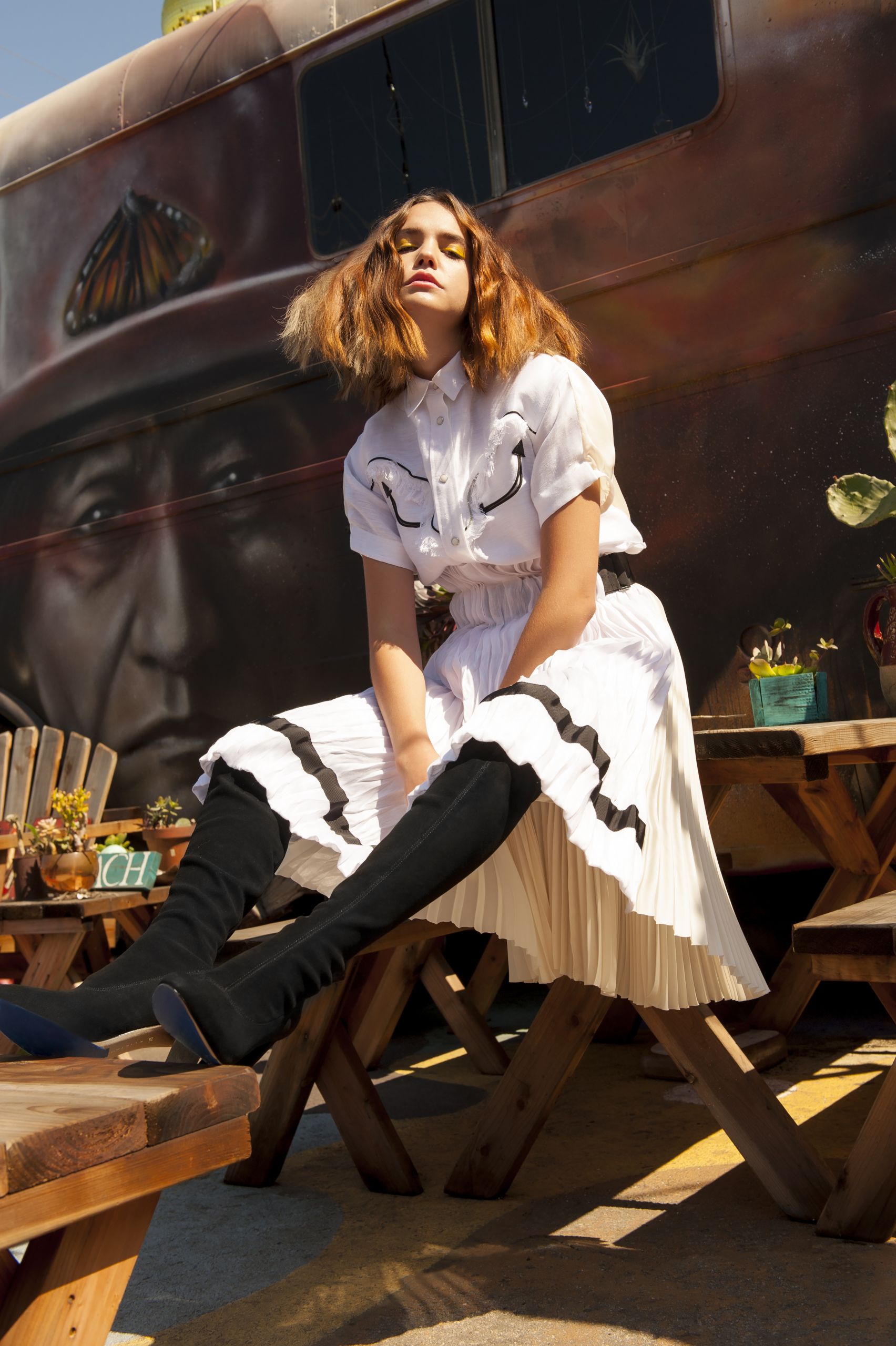 What does being in love mean to you?
Being in love to me means having that electric feeling in your heart; being passionate, fearless, bold, driven and fully aware of all the little things. Being in love is different for everyone, it's an intimate special bond whether it's with a person or with something that you love to do. It's your moment.
You are surrounded by strong women, tell us about the role strong women play and how it correlates to your drive and motivation.
I'm very fortunate to have a very strong mother who continues to inspire me with her passion for others, her selflessness and her heart. My sister Kaitlin is a mom of two girls, a wonderful wife to her husband and running an amazing blog focused on helping people find the joy and comfort in their life. As a woman in this business, and just as a teenager transitioning into womanhood, it is so crucial to have women to look up to, and I'm so glad it's my mom and my sister.
What is one piece of advice that you live by? Your moto?
I have two mottos: Because Nice Matters, and everything happens for a reason!
You started the #ImMoreThanAWord hashtag; how do you utilize social media to encourage others?
Social media can be such a blessing, but it can also be used to create so much pain. For me, the fact that at the click of a button I'm able to interact with millions of people around the world is such a special thing. I truly believe that kindness is everything and so is positivity. I try my best to spread a bit of light every day. I've always said that if I can touch one heart a day, then I'm doing okay 🙂
Is there a role you have played that encompassed a significant impact on your life? And why?
This is so hard! I mean it when I say, every set I've been on and every role I've gotten to play has stayed in my heart. I think my last film, The Strangers: Prey at Night was personally a very important role for me. It showed me how much I love pushing myself not just emotionally but psychically, that film sparked a fire in my heart that just keeps getting bigger.
I also did a film when I was nine called Letters to God, that movie opened up a door for me with a non-profit resort in Orlando called Give Kids the World (GKTW), which is an incredible place for children with life-threatening illnesses and their families to escape for the week and get out of the hospital. Giving back is most important to me, and I'm so glad I know have a friendship with GKTW thanks to that movie.
What is coming up for Bailee? Any fun projects on your agenda?
Season 4 of my show Good Witch premieres on the Hallmark Channel this spring and I'm really looking forward to people seeing this season, personally I think this is our best yet. I'm very excited for future partnerships helping me grow outside of the camera lens as well, and there's a few things I can't announce quite yet!
What are some fun things you do when you aren't on set?
I love being surrounded by the people that I love!! When I'm not on set I'm usually keeping myself busy with a different creative task or hanging out with my nieces helping them play dress up, cooking in the kitchen with my family and just enjoying moments.
How was your experience shooting fashion with INLOVE magazine, what inspired you the most?
I loved my experience shooting with INLOVE. I was so inspired by fashion and the location. The setting was very Boho surrounded by lots of interesting pieces of art, something I'd never been pictured in before. The clothes were edgy and cool, and I really enjoyed playing around in different looks.
Kathleen Garrison
Stylist: Elena Vasilevsky
Photographer: Ryan Jerome
Production: Inlove Media & Production
Makeup: Jenna Kristina @ Wallgroup Using Lip Colors * Impromptu.Life
Hair: Bobby Eliot * Starwork Artist
Stylist Assistant: Daniel Bernard
Location: Udi Levy Gallery.
Venice, Ca 90291
Fashion Looks Can Be Purchased At Saks Fifth Avenue
9600 Wilshire Blvd., Beverly Hills, 310.887.54.26 Www.Saksfifthavenue.Com
Refer To Personal Shopper / Tony Ferreira / [email protected]
Jewelry By Éitan Levy.
Shoes By Elie Tahari (Available To Purchase At Elie Tahari 5Th Avenue)