Sea Wolf, Brooklyn
In the heart of Brooklyn's trendiest neighborhood, Williamsburg, where artistic hipsters reside, three bridges are situated, one after the other: Williamsburg Bridge, Manhattan Bridge, and Brooklyn Bridge. The focal point is right on the waterfront. The location, the experience, and the most beautiful sunset view you can imagine sit right before your eyes while you dine at the best Williamsburg waterfront location, The Sea Wolf.
[embedyt] https://www.youtube.com/watch?v=zyxryqPjoe4[/embedyt]
In one of the best neighborhoods of New York, where the best art, music, fashion, and dining collide, you can enjoy simple American cuisine, which is done right. The menu showcases the best of both land and sea, focusing on fresh ingredients, seasonal dishes, and simple seafood classics. In addition, they serve the freshest oysters from the sea to the table.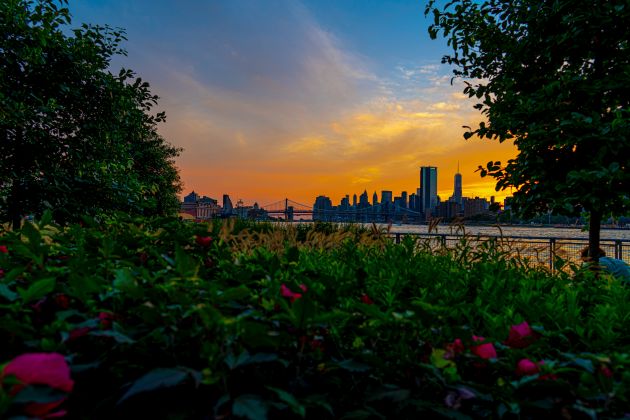 Sea Wolf is Brooklyn's own seafood restaurant for herbivores and omnivores alike. With daily oyster specials, hand-picked wines, and a full bar featuring a selection of rotating frozen cocktails, Sea Wolf is your romantic date spot to go to. Just steps away from the beautiful Domino Park, Williamsburg bridge, best bars, rooftops, and modern-industrial hotels. The best part is you don't have to look for parking. Just arrive on the water ferry and enjoy the ride with the view. The experience is noteworthy because after saying hello to the beautiful sunset and delicious dining experience, you can walk the calories off exploring local parks, gelaterias, and music venues. A perfect date!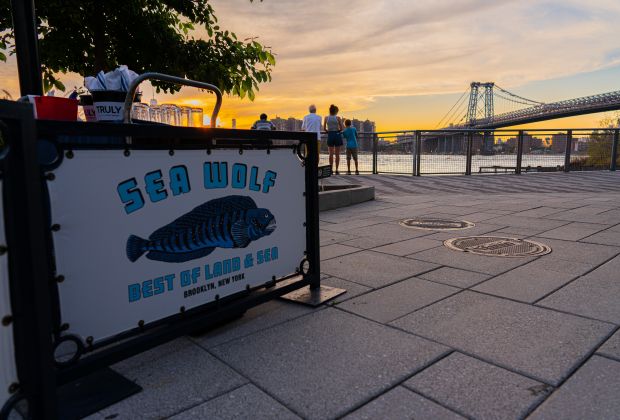 The original Bushwick location was established in April 2016. Sea Wolf was born from a love of fishing and surf culture combined with a deep responsibility toward supporting local fisheries and sustainable farming practices. The success and popularity of Brooklyn's staple led to opening the doors in the best Williamsburg waterfront location, Sea Wolf number 2.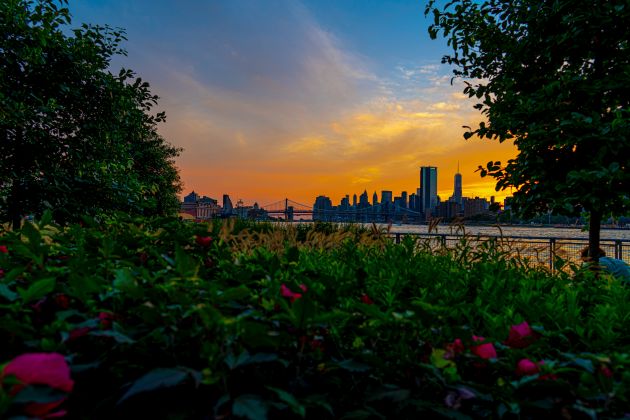 Favorite cocktails: Das Uber Mule – misguided Spirits Red Sky Rum, Underberg Aperitif, Regatta Ginger Beer, Pineapple Juice, Raspberry Puree, and Painkiller – Dark Rum, Coconut Cream, Orange, Pineapple, Nutmeg.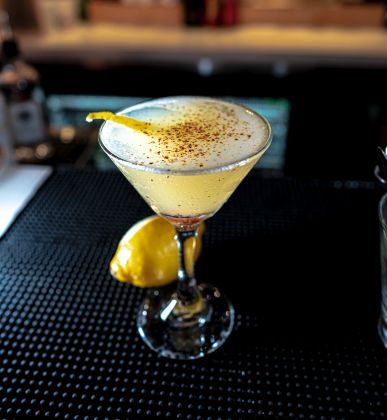 Favorite dishes: Fish & Chips, Grilled whole lobster with grilled corn and potatoes, Seared wild Atlantic Salmon, and grilled branzino.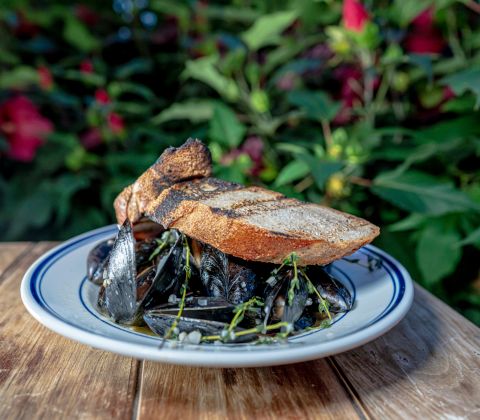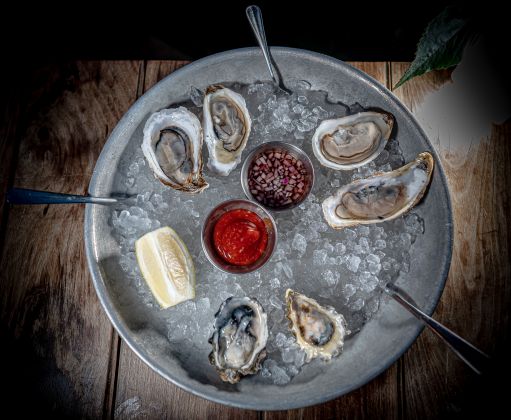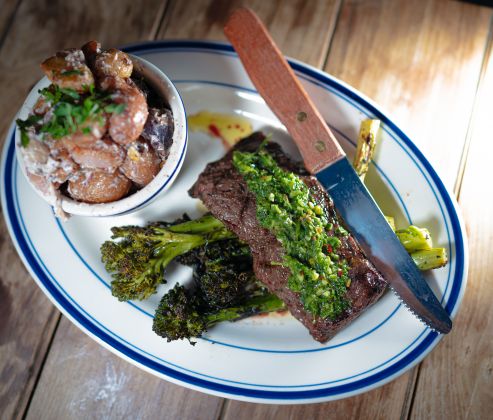 Williamsburg Bridge is right in front of your eyes, and it's easy to get to Brooklyn's hottest neighborhood from the lower East Side of Manhattan by foot or bike. Williamsburg Bridge is not a tourist destination, but it is a historic bridge, which was once the world's longest suspension bridge when it was built in 1903.
Williamsburg is also known for the best shopping experience; whether it's vintage or modern, they have it all. Fun shops, amazing food, and party vibes because the clubs are right off the L Train stop, and that's where all the adventures begin…
Words by Elle Taylor