BEYOND MONET: THE IMMERSIVE EXPERIENCE IN MIAMI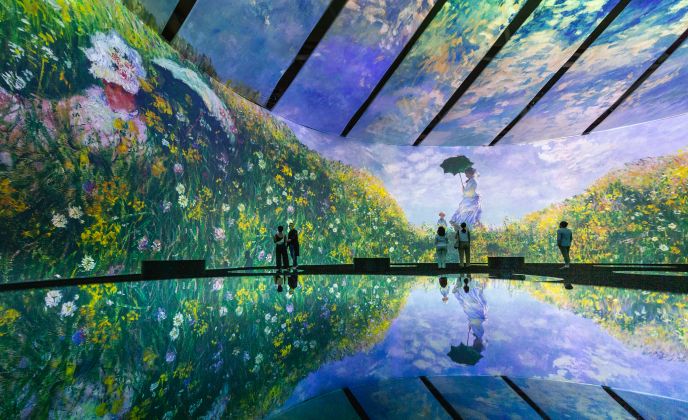 The immersive experience will showcase 400 of Claude Monet's most iconic works, including the beloved Water Lilies series, Impressionism: Sunrise and Poppies. Breaking free from their frames, these works are thrillingly brought to new life, swirling and dancing around guests across the entire space. Focused on this French leader of the Impressionist Movement, known for plein air (outdoor) painting and careful depiction of light perception, Beyond Monet will emphasize this mastery, using cutting-edge projection technology (4 trillion content pixels) skillfully combined with music and sound effects, including voiceover of Monet's thoughts and writings, to create a poetic and dreamlike display and guide through Monet's iconic career and legacy.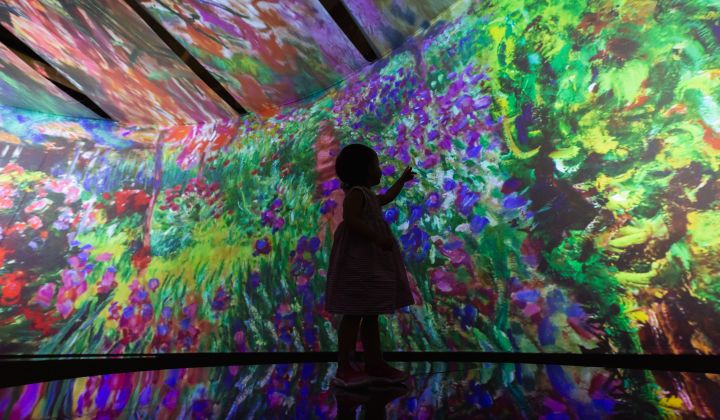 The multisensory exhibition will feature three parts. After entering the Garden Gallery, the Prism then transports visitors into the biggest feature area of the exhibit. Taking inspiration from Musée de l'Orangerie in Paris, the designated home of Monet's masterpieces, guests can freely roam the Infinity Room, an oval-shaped space, to absorb the artist's bright and colorful paintings the way it was intended. From floor to ceiling, Monet's stunning imagery encompasses every surface of the room, transporting guests inside the paintings themselves. It is a haven for awakening the senses as the ebb and flow of the artwork is accompanied by the rhythm of an original score. A new appreciation of this iconic artist's spectacular work will emerge as guests travel through artworks that ebb and flow, hearing Monet's own words set to an eclectic mix of contemporary music.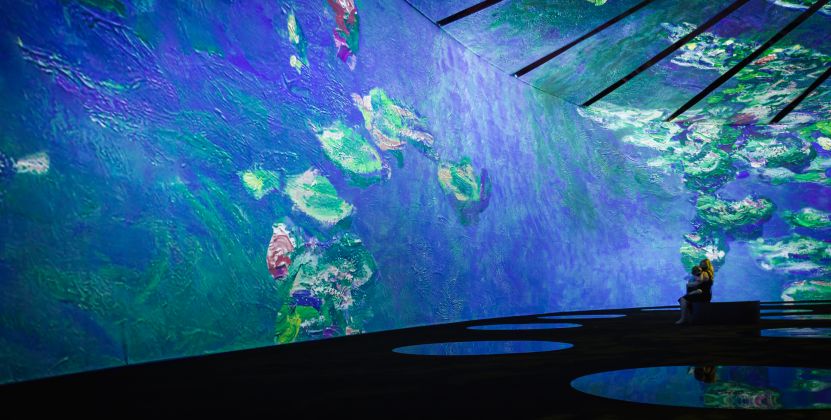 "Beyond Monet spans 50,000 square feet with over one million cubic feet of space, making it one of the largest immersive experiences in the U.S.," says Justin Paquin, Co-Producer and Director of Paquin Entertainment Group. "You truly feel like you are a part of the bright and colorful world of Claude Monet rather than a spectator." This unmissable experience is full of infinite potential for wonder and sheds new light on what the world thought they knew about Monet.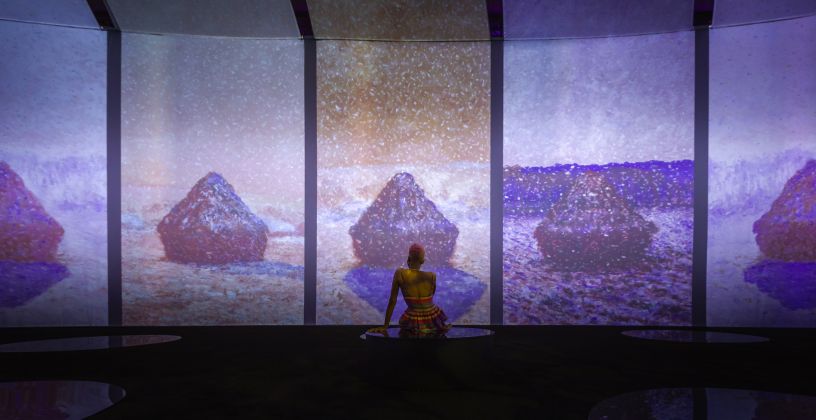 Building on the unprecedented global success of Beyond Van Gogh, which sold over 2 million tickets, Producer Paquin Entertainment Group and TARA, Ink. are proud to present Beyond Monet, offering pre-sale tickets and unveiling at Miami's Ice Palace Studios on Friday, February 11th.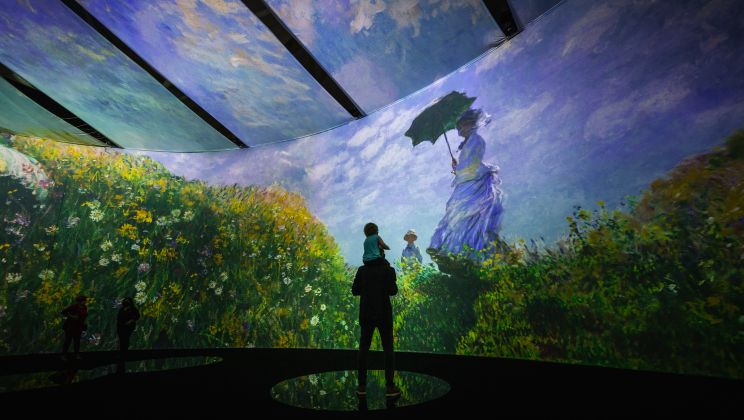 TICKET INFORMATION:
The exhibition opens at Miami's Ice Palace Studios (1400 N Miami Ave. Miami, FL.), on Friday, January 8th. Ticket prices start at $23.99 for children and $42.99 for adults, with packages for families and groups as well as discounts for seniors, students, and military personnel. VIP tickets will now include valet parking and a special treat from the gift shop! To purchase tickets, visit MiamiMonet.com. Follow Along on Instagram! @Monet.Miami
About Paquin Entertainment Group:
Founded in 1985, Paquin Entertainment Group is a full-service, diversified entertainment company, and home to four divisions: Artist Agency & Management, Theatre & Film, Brand Partnerships, and International Exhibitions. The company focuses on maximizing opportunities to present and distribute the creative efforts of its producers, creators, and artists on a global scale, contributing to their respective potential.
About Normal Studio:
The exhibition is brought to life by Mathieu St-Arnaud and Félix Fradet-Faguy, and their creative team at Normal Studio. Pushing the boundaries of performing arts, entertainment, and public installations since 2009, Normal Studio believes in making life legendary. Using multimedia magic and fusing physical and technological elements to transform spaces into full-on immersive experiences, Normal Studio tells stories in new and different ways by reimagining what's possible. The result is a unique adventure that sparks awe and wonder, making an unforgettable impact on people's everyday lives.
For press inquiries about Beyond Monet, please contact:  Quinn Edgar ([email protected])
Photos credit: Beyond Exhibitions