Maite Perroni's latest role is in the Netflix original series, "Dark Desire." Perroni stars as Alma Solares in the thriller. "Alma is a lawyer and professor who is always investigating new cases," Perroni tells INLOVE of her character. "During a weekend with her best friend, she meets an attractive young man named Dario, who will ultimately cause her life to unravel. From episode to episode, viewers discover that nothing is what it seems to be."
Season 1 of the Mexican mystery drama was so successful; the series has already been picked up for a Season 2. Perroni says that it was challenging to be part of the show because it was somewhat of a departure from her previous television work. "On set, we created a family, we all put our entire energy into the show, and we are so happy that people from all over the world liked it," she explained. "It is so amazing that 'Dark Desire' was on the Top 10 most-watched shows in more than 77 countries."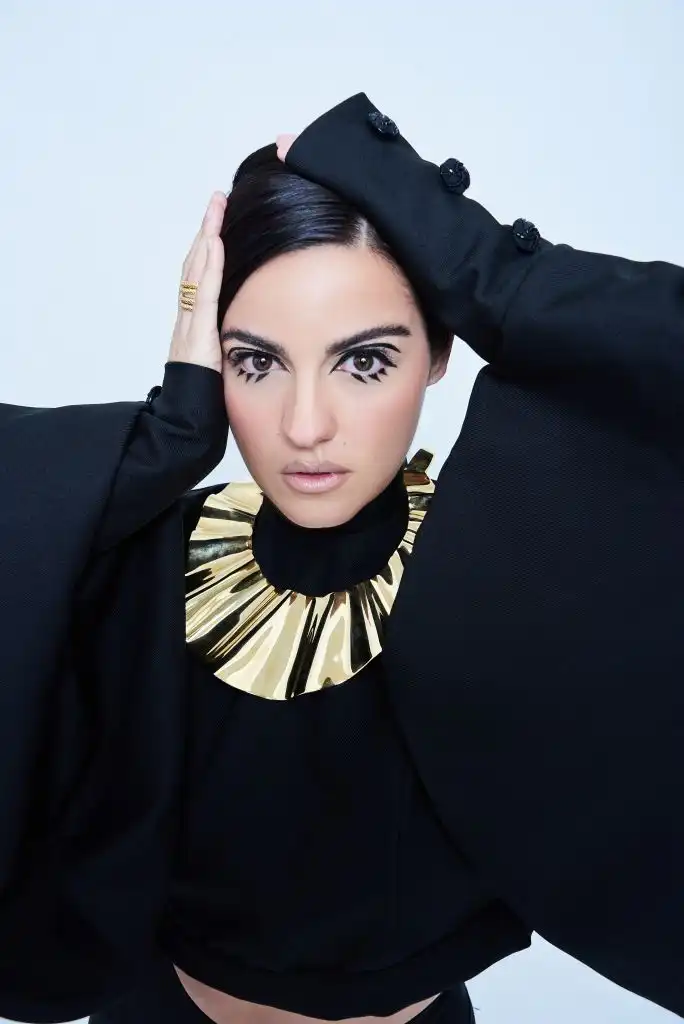 Sari: What has it been like debuting this season in the middle of a pandemic?
Maite Perroni: As an actor, you know that when the time comes, you'll need to promote your project via many media outlets – talk shows, radio, magazines, but in this case, we needed to change the entire press strategy and schedule interviews from home. People were at their homes due to the pandemic, and we were all searching for new shows to keep us busy and then 'Dark Desire' launched. I think the timing of the show provided a much-needed escape into entertainment for so many around the world. The series is not just about sex or murders; it goes deeper –  the many faces that people can have, the labels we all tend to put on others before we even know them, and the importance of the red flags and gut feelings about relationships that are often there but many times we prefer to overlook.
Sari: "Dark Desire," or "Oscuro Deseo," had the most-watched debut season of a non-English show in Netflix's history. Without giving anything away, what do you hope to see your character do in Season 2?
MP: I would love to know! I have as many questions as the fans of the show about what happens with Alma, and I look forward to the answers next season.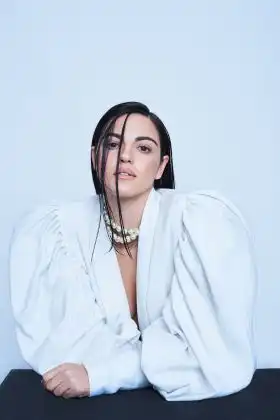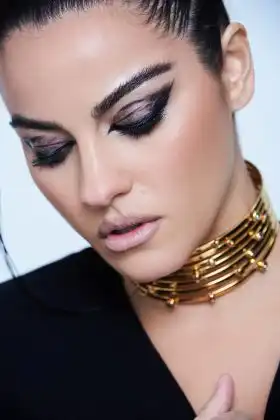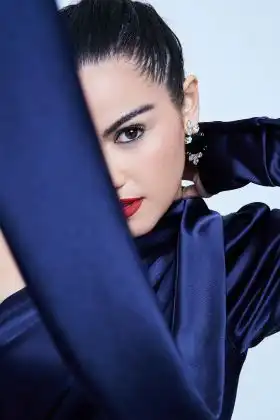 Sari: You made Netflix's 'Top 10' list. Do you have your own Netflix Top 10 list that you've been binge-watching during this time?
MP: I have been so busy filming and working on other projects that I have not been able to do as many of the downtime things that I would like to, such as working out, reading new books, and catching up on new films and TV series. However, I did just watch the Mexican film "Se Busca Papá," which launched on Netflix a couple of weeks ago.
Sari: What do you love most about acting?
Advertisements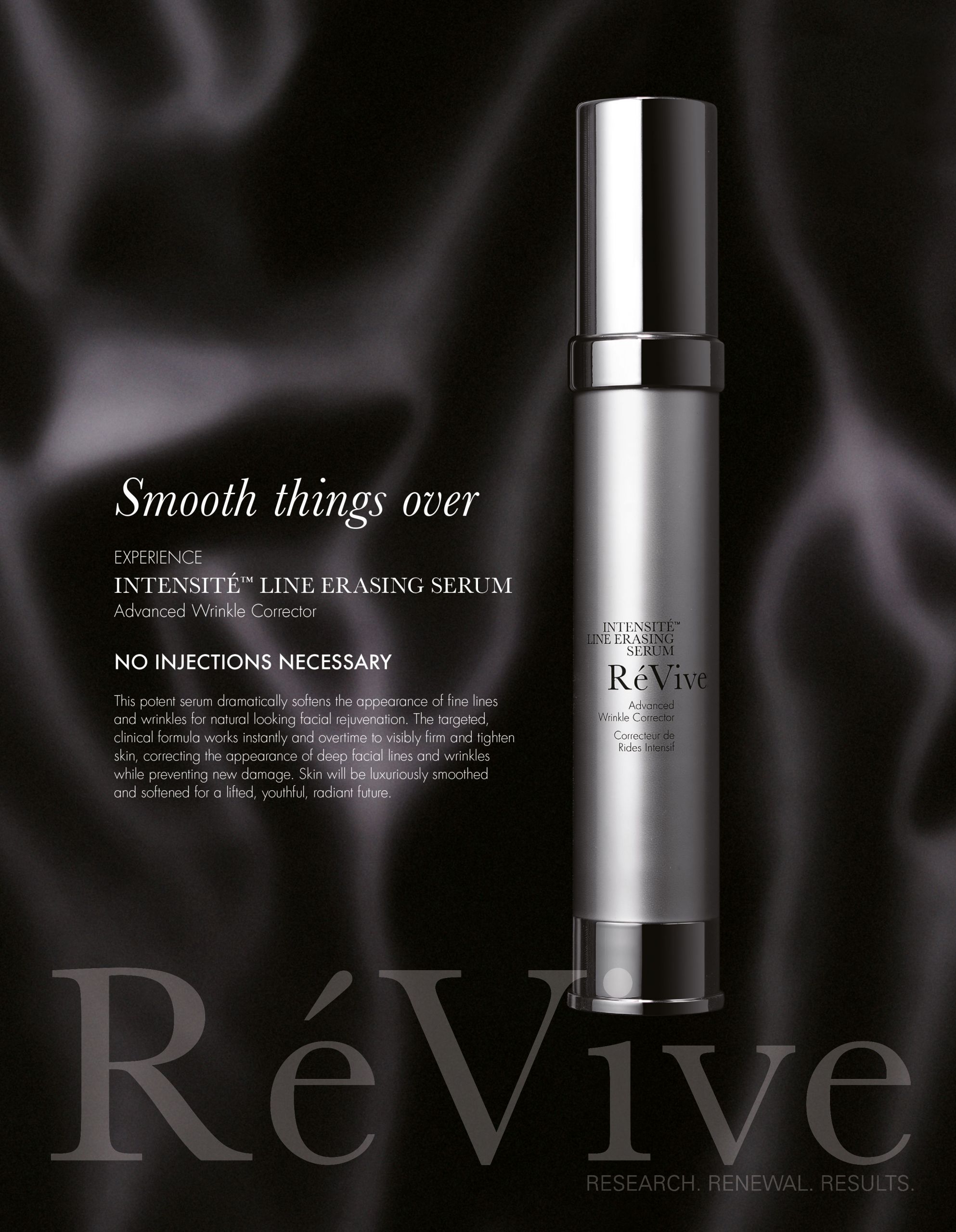 MP: I love to give a voice to roles that can reflect real emotions, real issues, and women that can empower themselves to get what they deserve.
Sari: Do you have a favorite career highlight so far?
MP: Each role and project are very important to me because they all contribute to the woman that I am today. They are all special.
Sari: Fans also know you as a part of the Latin Grammy-nominated Mexican pop group, RBD. Tell me about your rise and success as an international artist. Describe that journey – some of the highs and lows. Can you pinpoint a moment in that time that meant the world to you?
MP: RBD was the greatest journey I have ever dreamt about. I remember the first time we were about to perform a concert in our home country and looking out to see a whole stadium full of people waiting for us. We couldn't believe it. We visited 26 countries, 131 cities from all over the world. We were six souls, six friends, with one shared story.
Sari: Can you describe that feeling of what it's like performing in front of a sold-out crowd?
MP: Some of my friends in the group liked to take a peek and see all the fans waiting for us before we would go on stage, but I always preferred to look at them for the first time the moment we stepped on stage.[Laughs] I always got very nervous, just listening to all the people screaming "RBD!"
Sari: Which do you like better? Acting or singing?
MP: I can't choose; both of them have been such a huge part of my life.
Sari: You've been featured in magazines all over as one of the most beautiful women in the world. What does the true definition of "beauty" mean to you?
MP: Physical beauty is subjective. True beauty is when you really show others what is on the inside.
Sari: Do you have a No. 1 beauty tip you can leave with readers?
MP: Be yourself because you are beautiful, just the way you are. Never pretend to be someone else. As far as taking care of your skin, I love using L'Bel products because they keep your skin fresh, hydrated, and protected.
Sari: Back to acting. You have been shifting the roles you choose lately. Can you tell me why you're veering in a different direction?
MP: I think that the industry is changing so fast with more and more opportunities. Netflix, Amazon Prime Video, Claro Video, MGM TV International, Pantaya, and all the digital apps and streaming services that offer video on demand allow actors to play so many different roles. It has been great for me to develop my career in new ways. I'm out of my comfort zone, but it feels good and allows me to grow as an actor. I like to play characters that challenge me, and that can give the audience a positive message.
Sari: Tell me about some of the other work you do. You are a strong voice for female empowerment and advocating for LGBTQ+ rights.
MP: Yes! I have been part of organizations that fight for equal respect and rights for all people, no matter gender, language, or religion. Recently I decided to be the spokesperson for the non-profit SAVE THE CHILDREN MEXICO. Together, we give support to children that are not treated with love and respect while also supporting their studies. During this pandemic, violence toward children increased by 118% in Mexico. We have many things to do still, and I feel really great about supporting this important cause.
Sari: What else do you have coming up?
MP: We are about to start filming the second season of the Amazon Prime/Pantaya series "El Juego de las Llaves," next year we will release the second season of  "Dark Desire," and this December, I invite you to be part of "The Global Virtual Union – Ser o Parecer" where we are going to honor all of the RBD songs that are part of a generation. It will be a huge virtual music celebration! Tickets are on sale at seroparecer.world. You will love it!
Sari Cohen
Photographer: Sergio Valenzuela @sergiovalenzuelach
Hair & Makeup: Luis Gil @luisgilq
Stylist: Gerard Angulo  @gerardangulo
Production: Step On Fashion @steponfashion
Cover Look: Earring: Fernando Rodriguez Shirt: Nabil Zarina
Shirt: Nabyl Zarina @nabyl.zarina
Necklace: Iconique @iconique.me
Necklace: Elisheva & Constance @elisheva.and.constance
Blazer: Nabyl Zarina
Necklace: Fernando Rodriguez
Ring: Iconique
Dress: Alfredo Martinez @alfredomartinez_brand
Earring: Fernando Rodriguez
Total Look: Alfredo Martinez
EARRING: Thalatha @thalathajewelry
Dress: Alfredo Martinez
Earrings: Fernando Rodriguez