BON BINI!
Where Art & Adventure Awaits You
Aruba is the " One Happy Island" nestled in the heart of the Southern Caribbean. With its alluring alabaster coasts, paradisiacal weather, and crystal-clear waters, Aruba is magnetic. The "One Happy Island" is dedicated to hospitality and is as diverse as its beautiful people. In the warm waters of the southern Caribbean, just outside of the hurricane belt, Aruba is only 19.6 miles long and six miles across. Powdery-white sand is a paradise shaped by the sea—an island that embraces you with warm sunny days and a palette of fun adventures.
Situated on Palm Beach, Aruba Marriott Resort & Stellaris Casino boasts modern room décor with an upscale feeling and beach chic ambiance. The eight-story complex features 414 rooms and 24 suites. There is a pool with cascading waterfalls, an adult-only H2Oasis pool, 10 bars and eateries including the largest Starbucks on the island. Visitors can also rejuvenate and refresh at Mandara Spa. The hotel's Balinese-style spa offers 12 private treatment rooms, exotic botanicals and couples' treatments. Mandara Spa captures the island essence of Bali in Aruba to heal the mind, body and spirit.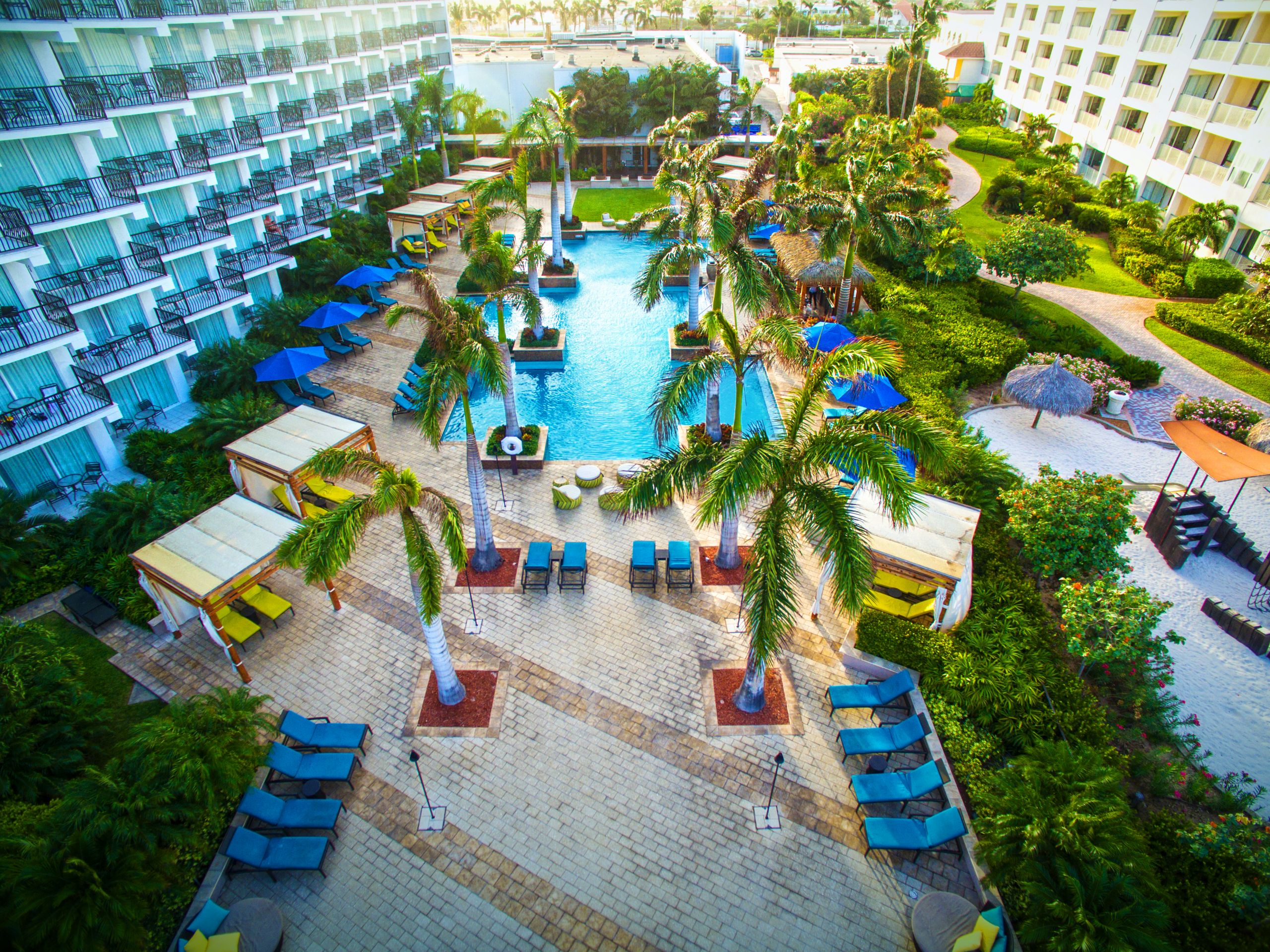 PHOTOS ARE COURTESY OF ARUBA MARRIOTT MARQUIZ
Aloe is one of Aruba's main exports and the Aruba Aloe Farm is the oldest operating company in Aruba. Aloe can be found in everything, from face care lotion to sunscreen to shampoos. Visitors can even get a taste of this healing plant with Aruba Marriott's signature aloe-infused cocktails at The Lobby Bar, among other delicious mixology creations, made from the best ingredients with a creative twist.
Bon Bini (welcome in Papiamento) which is a native language of the Arubans, welcomes you to experience Dinner at Atardi, prepared with love, right at the property of Marriott. It is a culinary experience that will immediately introduce you to some of the island's best highlights: the beach, the sunsets, and the seafood. The resort's pop-up beach restaurant, Atardi, opens just in time for sunset, offering guests mouthwatering seafood and flavorful combinations while your feet soak in the powdery soft sand.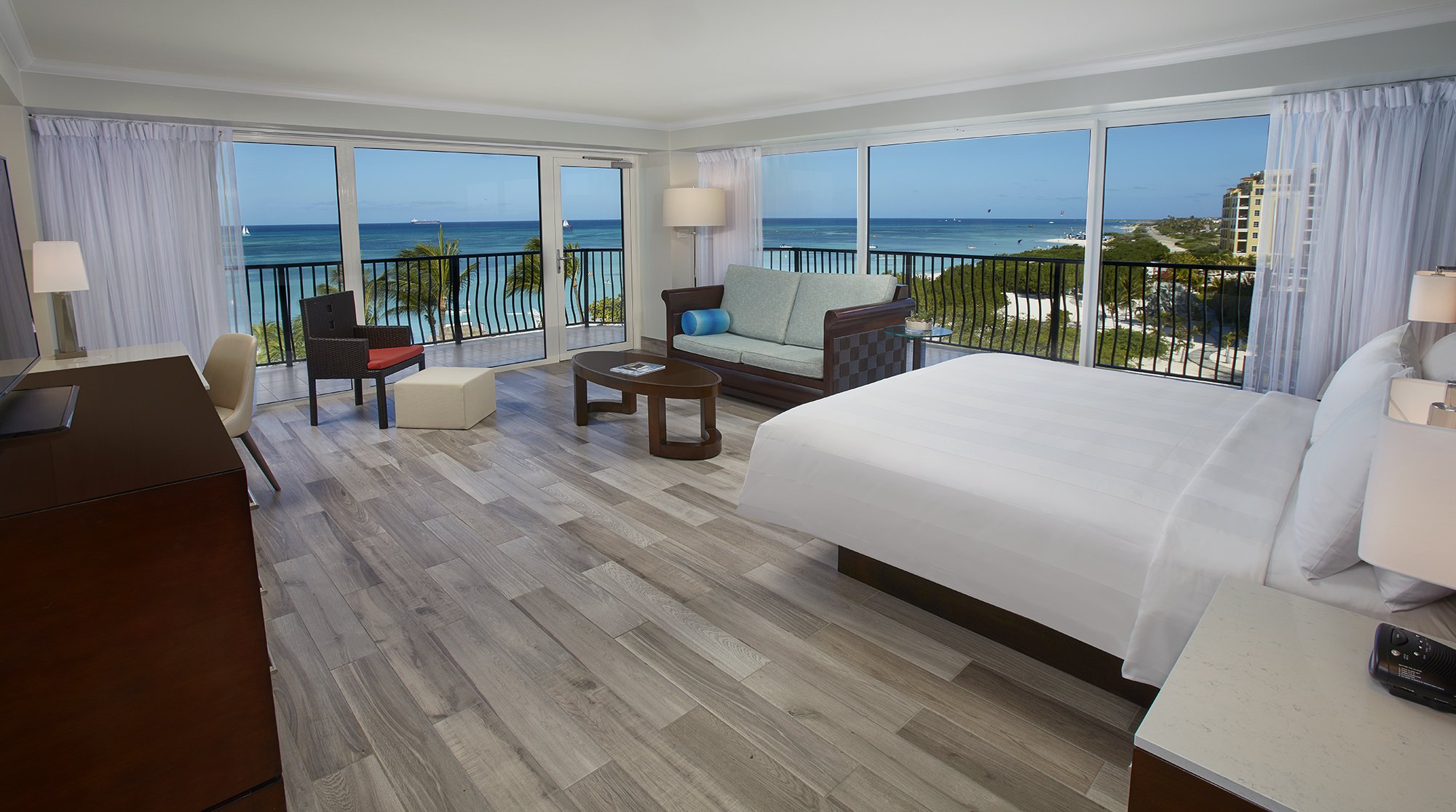 PHOTOS ARE COURTESY OF ARUBA MARRIOTT MARQUIZ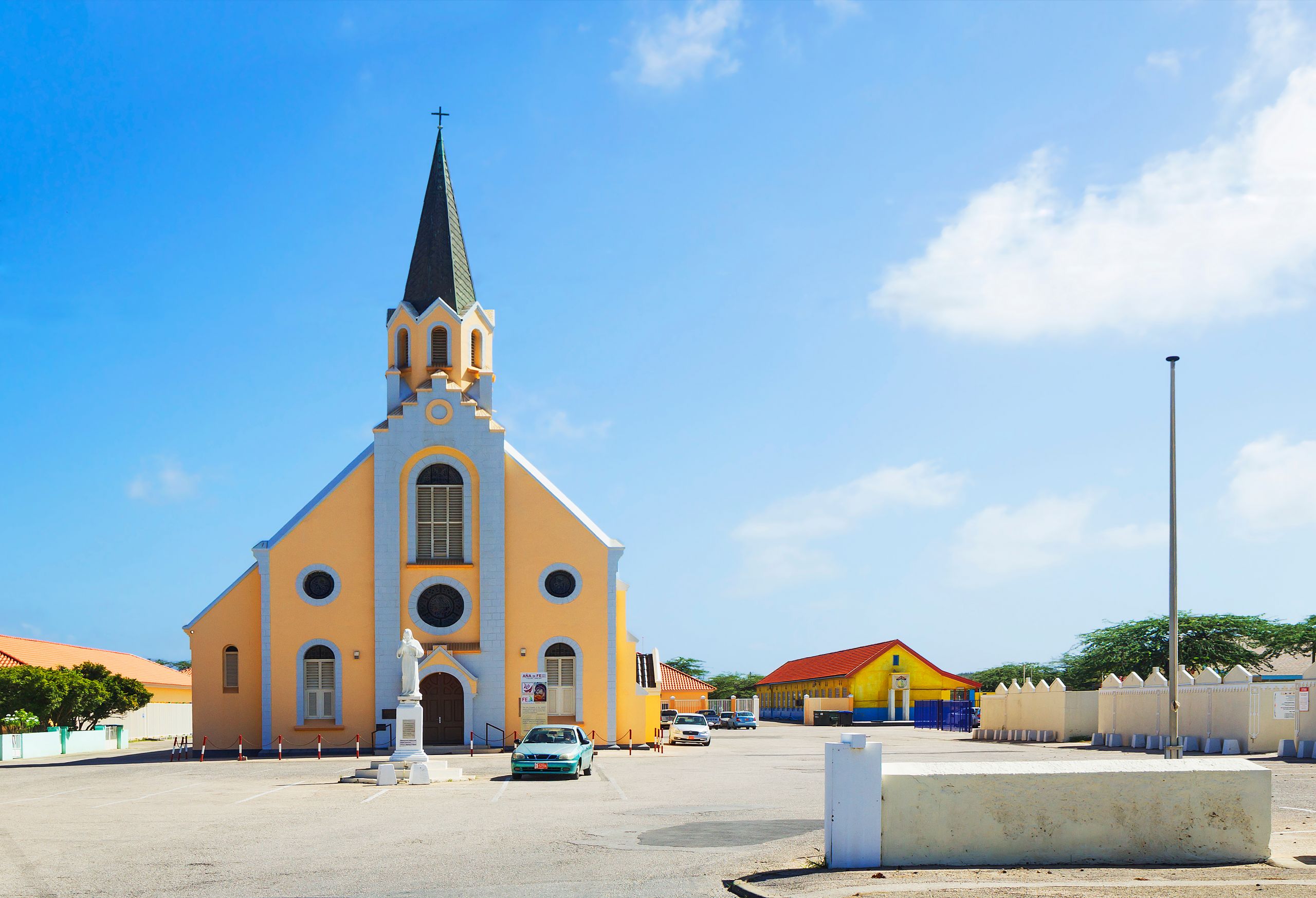 PHOTOS ARE COURTESY OF ARUBA MARRIOTT MARQUIZ
Carnival Show & Dinner at La Vista with breathtaking views, a show is offered every Thursday at the Hotel property. It is a staple not to miss.
To the north and west, Aruba is alive with resorts, shopping, and nightlife. To the east, waves and wind sculpt rugged coastlines and limestone cliffs. In the heart of it all is, Arikok National Park. The national park protects a sprawling landscape of desert sand, towering cacti, and natural wonders. Make sure to stop by for a hearty breakfast at Linda's and get a taste of a real Dutch pancakes before you set off to the island adventures. Test your courage, jump behind the wheel and set off on a UTV tour through the island's desert side with De Palm Tours. Bring a bathing suit and be sure to snap some photos of the Ayo Rock Formations and at the Natural Pool created my Mother-Nature. Top it off with an amazing dinner with the view at Pinchos.
Aruba's culture comes alive in the spirited rhythms from Palm Beach to San Nicolas: Beautiful colorful houses, Museum of Industry, amazing street art, arts and crafts workshops at Cosecha, the sounds of steel drums and calypso with its Carubbian or Bon Bini Festivals. Charming little galleries, and colorful murals, are the soul of its thriving art scene. A morning stroll, to view the street-art, could happily be combined with lunch at the authentic and popular Charlie's Bar. Lounging on the soft sands of Baby Beach, would be a great start for a relaxing afternoon. Aruba is a tiny Dutch Caribbean island off the coast of Venezuela, which has a lot to offer to keep its visitors happily coming back.
http://www.arubamarriott.com
https://www.aruba.com/us/explore/charlies-bar
https://www.aruba.com/us/explore/museum-of-industry
Elle Taylor.