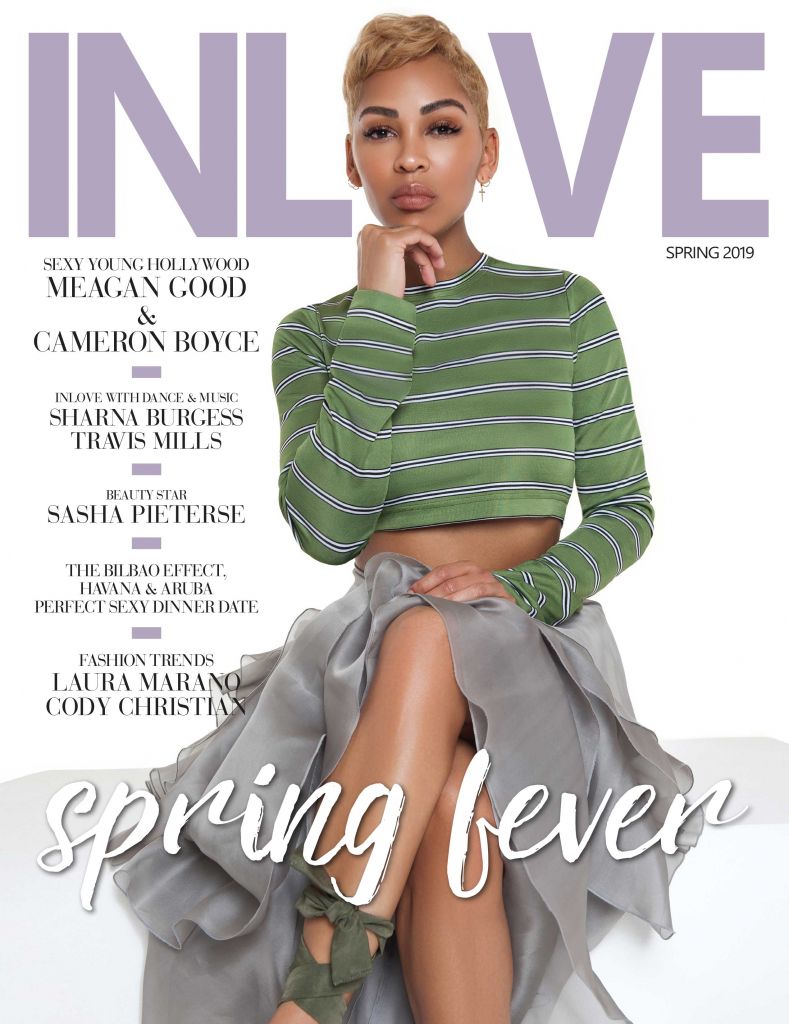 Meagan Good's journey as an actress began at the age of four. "I grew up in Santa Clarita [California]. We were one of two Black families, and I dealt with a lot of racism," Good said reflecting on a turning point in her life. "I had a teacher who really had it out for me. In sixth grade, I ended up losing my work permit, because you have to have a certain GPA. I missed acting so much. I realized then that I wanted to do this for the rest of my life. So, I worked hard, got my work permit back, and the year after that I booked Friday."
From there, it was onward and upward for the actress. More prominent roles came as she starred opposite Samuel L. Jackson in Eve's Bayou and played Nina on Nickelodeon's Cousin Skeeter. Taking advice from Terrence Howard, Good veered from television to movies and was able to cultivate a prosperous film career.
Good has been a working actress since the age of 13 and admits that the transition from child actor to adult actor wasn't always smooth. She often found herself pigeonholed into certain types of roles, which eventually led to her return to TV. It was at that point when she got her first leading role on a show called Deception, making her the second Black woman in 30 years to be the lead of a TV show on NBC.
Over the years, Good has seen a mountain of success, working in both film and television.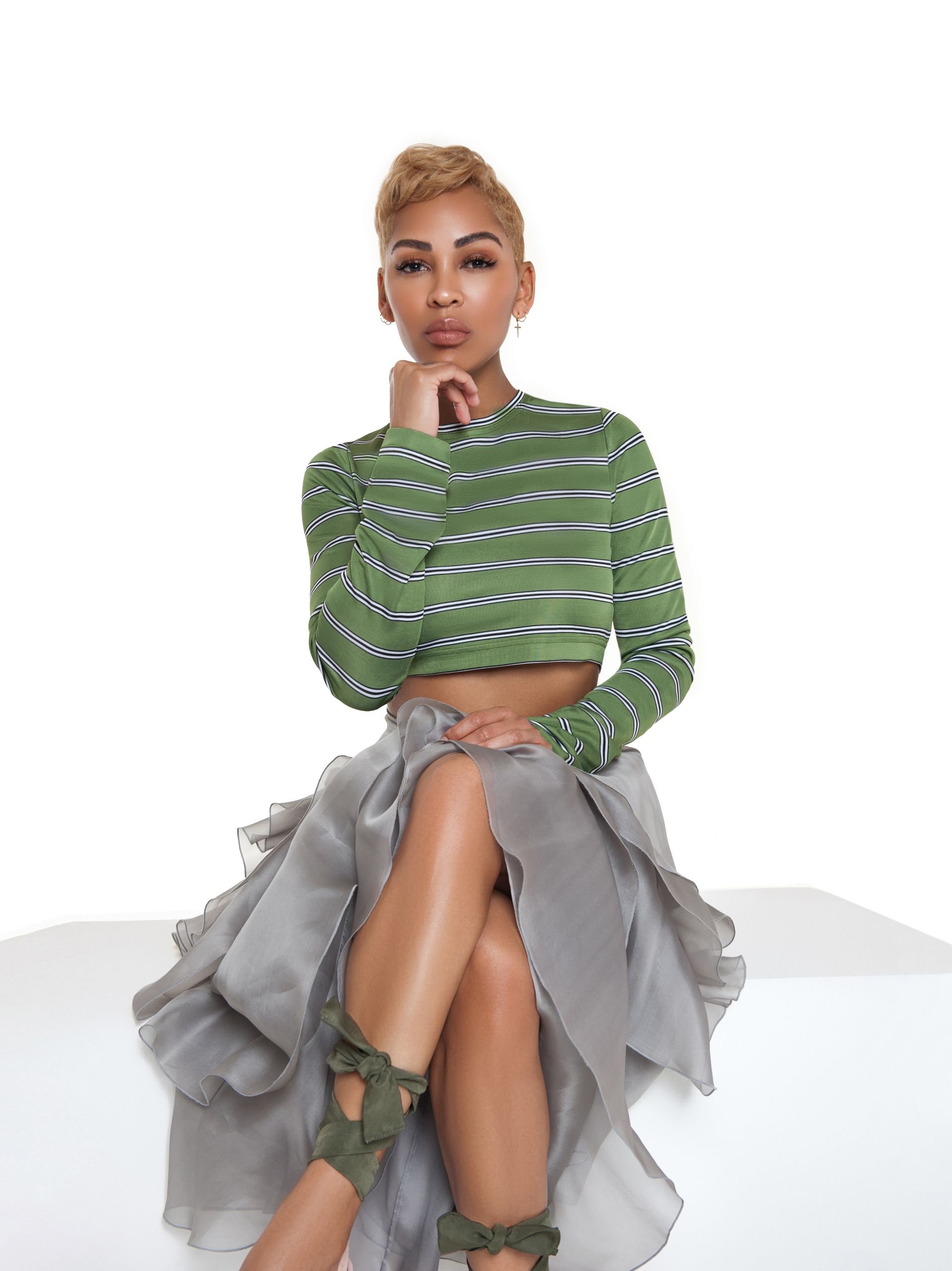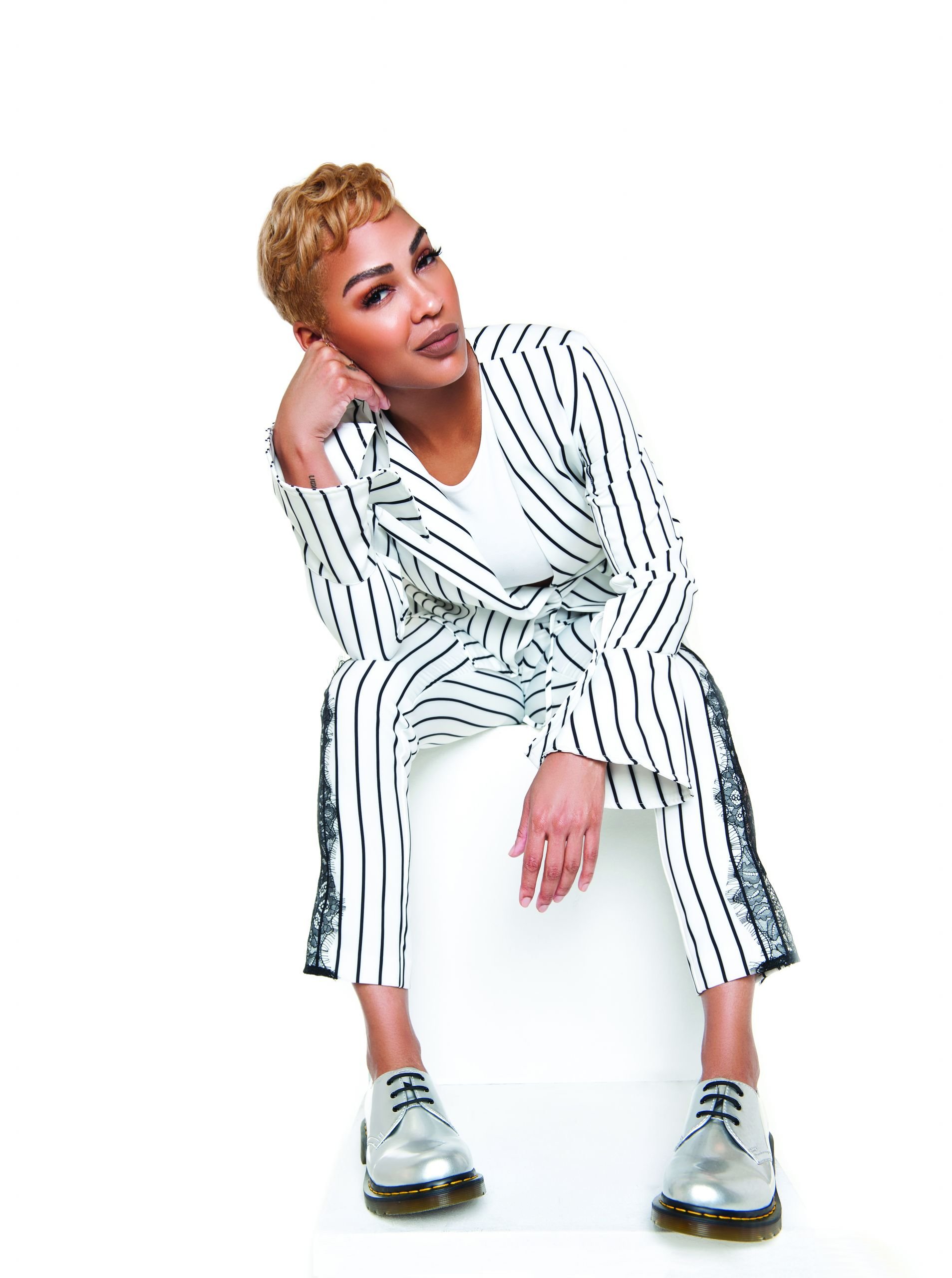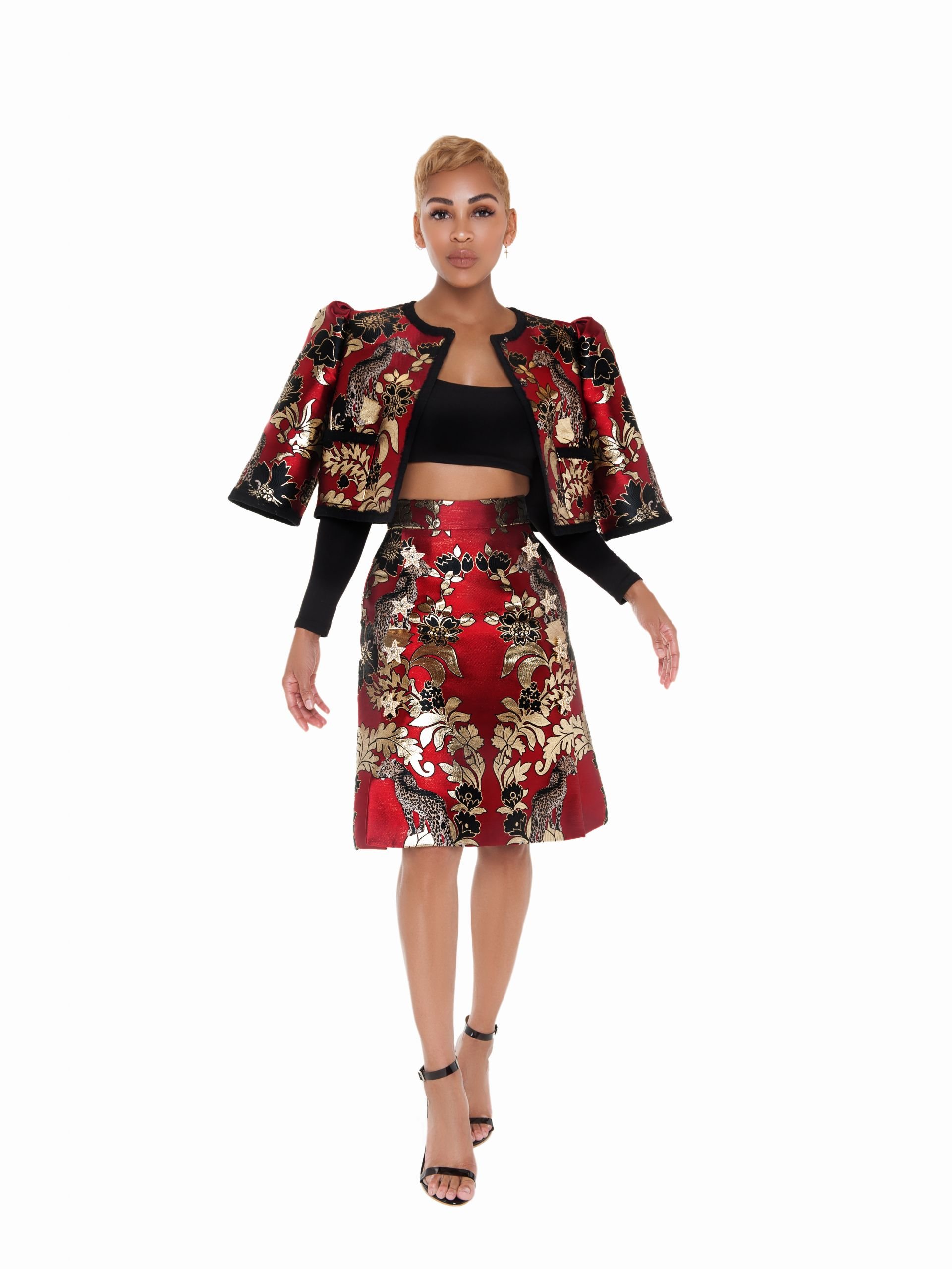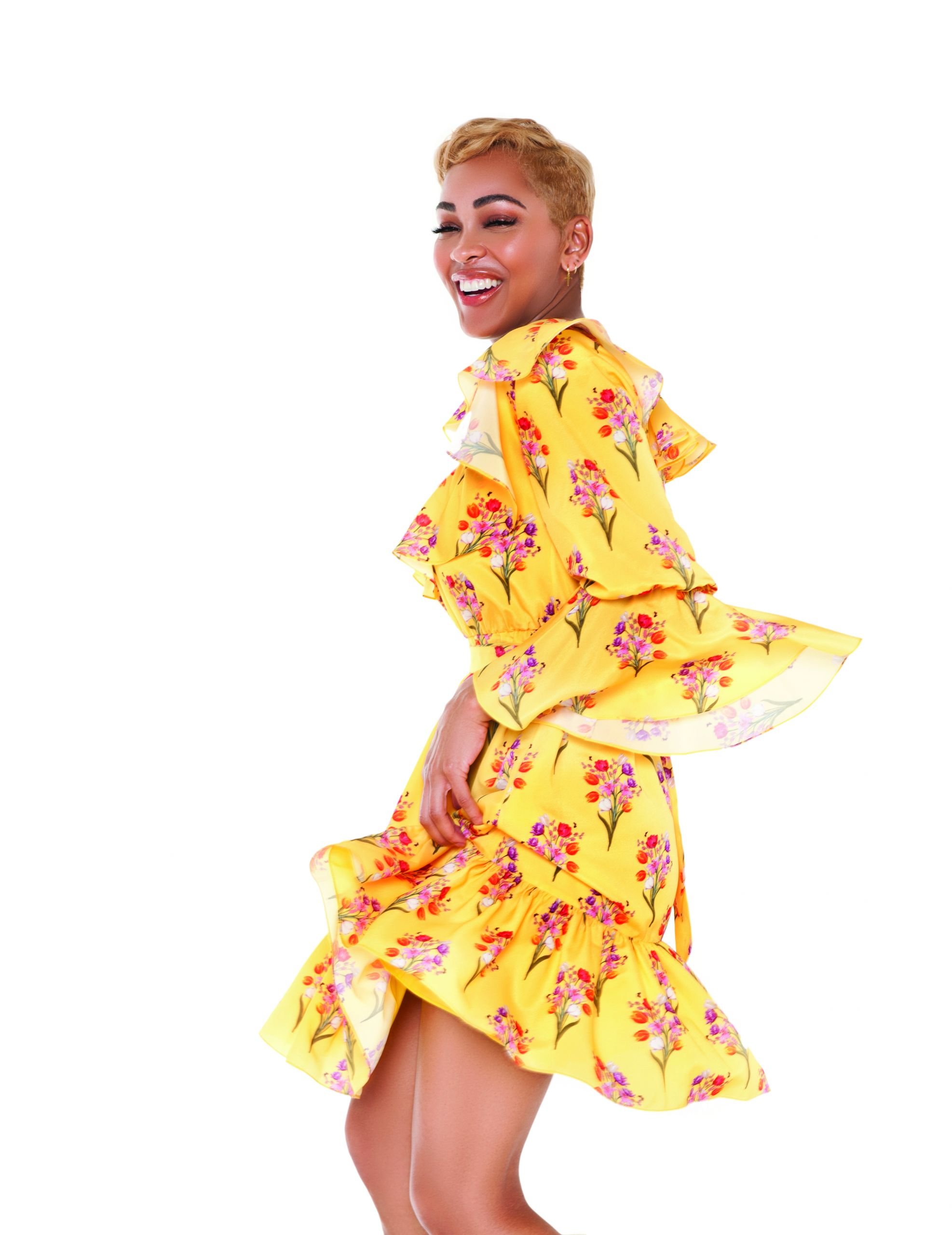 Sari: Apart from what you do on screen, so much of what you talk about is love, empowerment, and inspiration. Can you define what each of those words mean to you?
Meagan Good: Love is unconditional. It's accepting people for who they are. When I say I love everybody – I love everybody – because we're all God's children. I make an effort to show people love; I make sure to look them in the eyes and make sure they feel seen. I think if we had more love and acceptance then, the world would be a better place.
Empowerment is about being bold. It starts with loving yourself and accepting all of your flaws. Empowerment, to me, is not dimming your light because you feel guilty for having it or because you don't want to make other people uncomfortable. When you actually let your light shine, you empower other people. It's about not being afraid to speak what's in your heart.
And, inspiration, I think if you can accept inspiration and let it move you into action, that's a blessing. If you're able to inspire other people, that's a blessing. I try to do that. I think a lot of what life is about are those things: love, empowerment, and inspiration.
Sari: Since we are INLOVE Magazine, I do want to talk about being in love. It's so beautiful to see the love between you and your husband. What are some essential tips for a happy, healthy relationship?
MG: The No. 1 thing is having God in your relationship. The main thing about having God in your relationship is that you can build everything on that, and you can love each other the way that God would like us to love each other.
Advertisements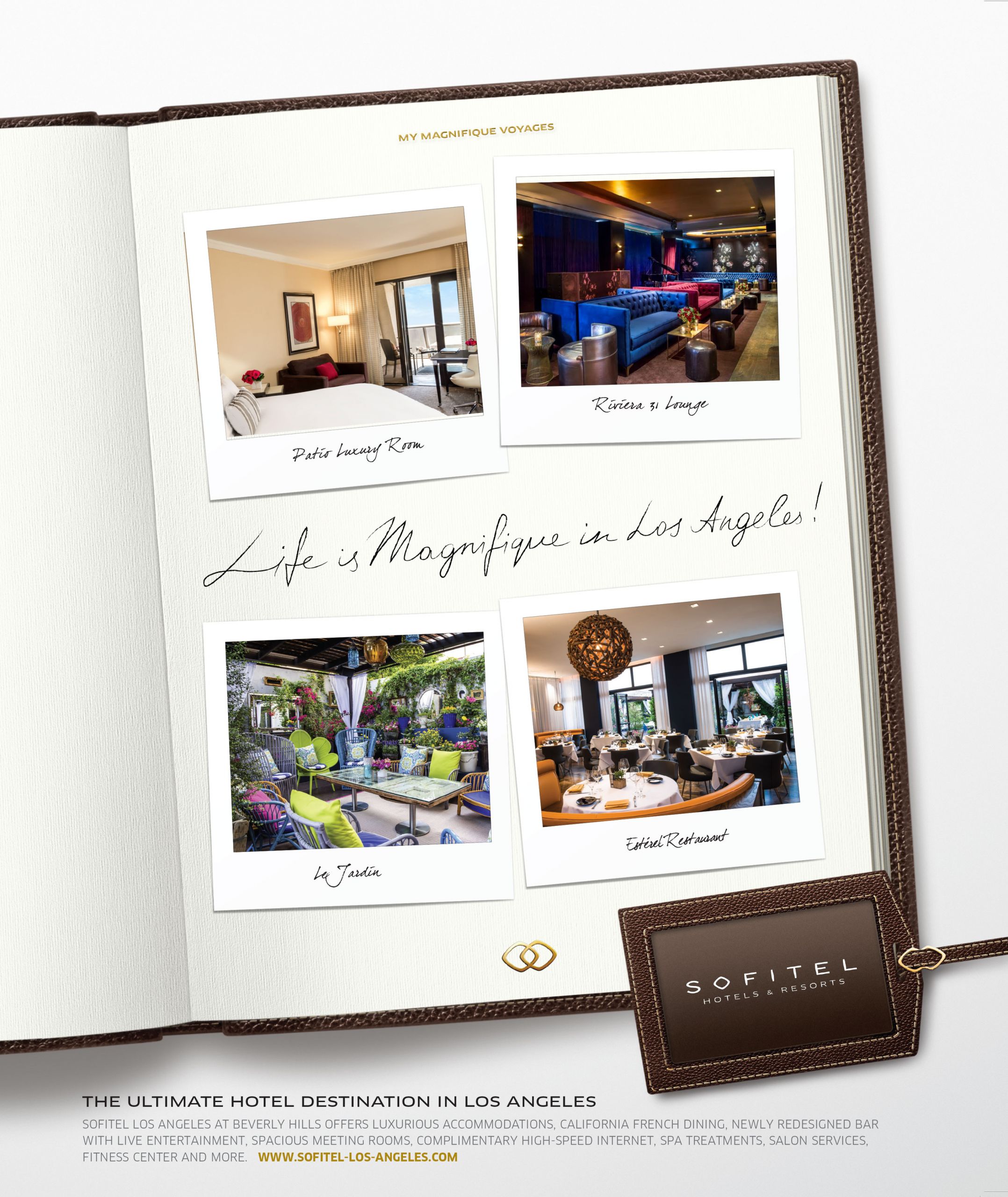 I also think communication is so important because people don't know what you're thinking; even if they know you better than anyone else in the world. I think oftentimes, we harbor certain feelings, or we have resentment because we're not communicating. We're not telling the other person what's going on inside of us and we're not creating a safe place for them to communicate what's going on inside of them. My husband and I will have hardcore conversations that sometimes are even a bit harsh, but we have them because we truly love each other. We really want our marriage to grow and want to be together forever. You can't have that without making sure you're really honest with each other.
Also, [it's about] making sure you are both really connected in what you want in life. If you ask why you were put here, and think about the things that are important to you, that you really want to do in this life, you want to be connected with that person so that you can do it together. Whether it's individually or collectively, you know that you want the same things out of life, and you're working at that goal together.
Sari: As someone who inspires others, how do you think we can spread those positive messages on, especially to other women, when it comes to finding love, happiness, and self-confidence?
MG: I think it's about being transparent. To be bold enough to be an example for someone else, and be transparent about what you've been through. The biggest thing is allowing other people to teach you and not thinking that you're too high and mighty that you don't need teaching. We all need teaching; we always need it. We never stop growing and learning. Also, when you do learn something, it's about sharing it with others. Don't be embarrassed about mistakes made along the way, or being open about how you're feeling, because it allows other people to be open and it starts a dialogue. It's how we help each other. I think that's important in this day and age. A lot of people, especially when it comes to social media, they put their best foot forward. Sometimes that's great, but I think it's also amazing to be vulnerable and show these imperfections. To say – this is my journey – this is what I'm going through. Sure, some people judge it, but at the end of the day, they can't really judge it because it's your journey. I think if you're putting good things into the world you're always going to be blessed back.
Sari: It's about coming from a place of authenticity. We all have different experiences, but I think we all experience the same emotions, and it's important for people to know that they can align with somebody else that they're inspired by.
MG: Absolutely. To know someone else has been through it and to see that they've made it through lets them know that they can make it through. When you realize everything you go through in life, that it's not just for you, it's you being who you've been called and created to be, that other people's lives and lessons are connected, it isn't for nothing. Even to be able to inspire or help someone else, that's a blessing all in itself.
Good's positive influence, of course, is spotlighted in her work as well. The actress recently made her film directorial debut with, If Not Now, When? In it, she stars alongside Mekia Cox, Meagan Holder, Valarie Pettiford, and Tamara LaSeon Bass. Bass is also the writer, co-director, and co-producer.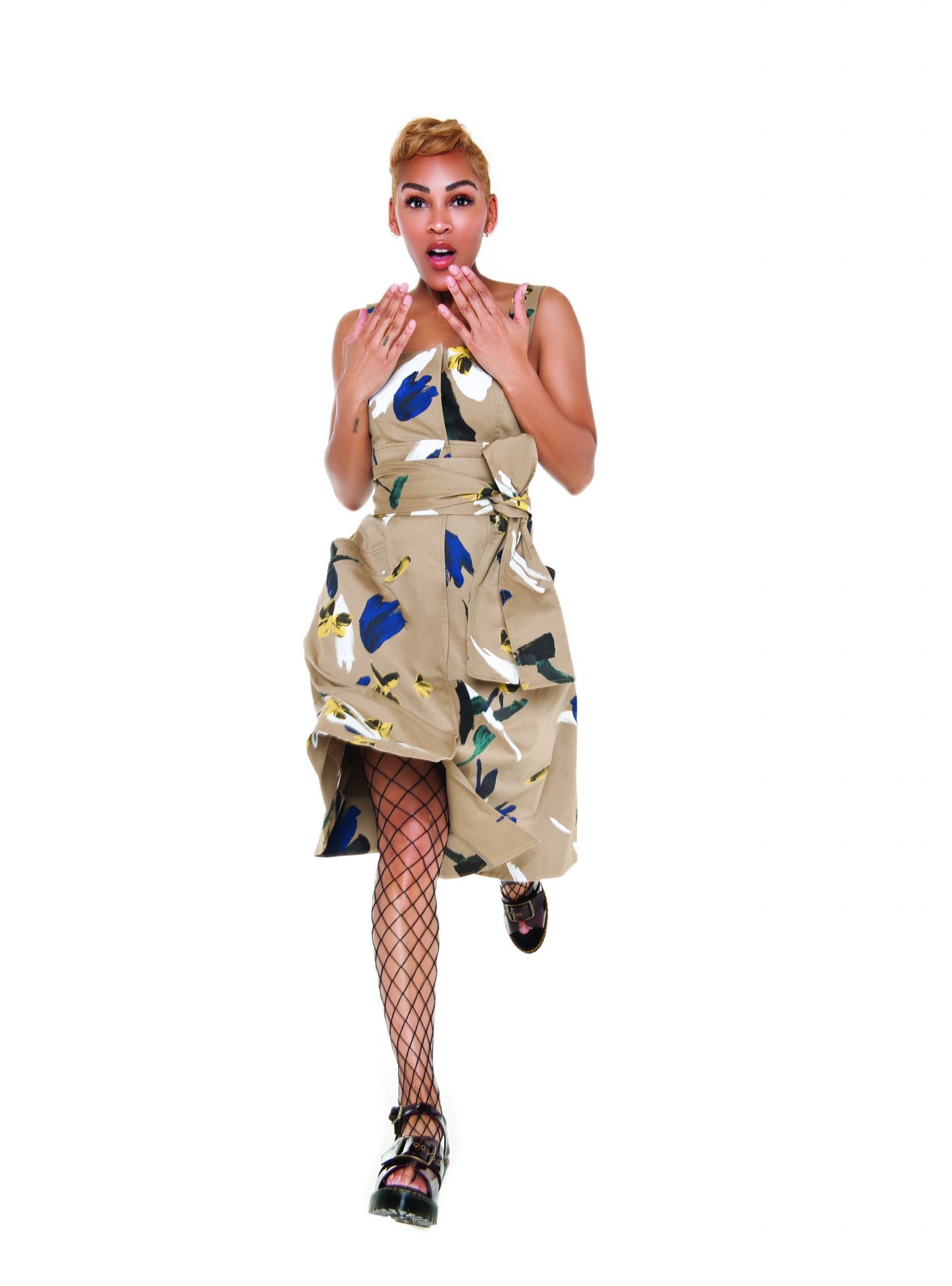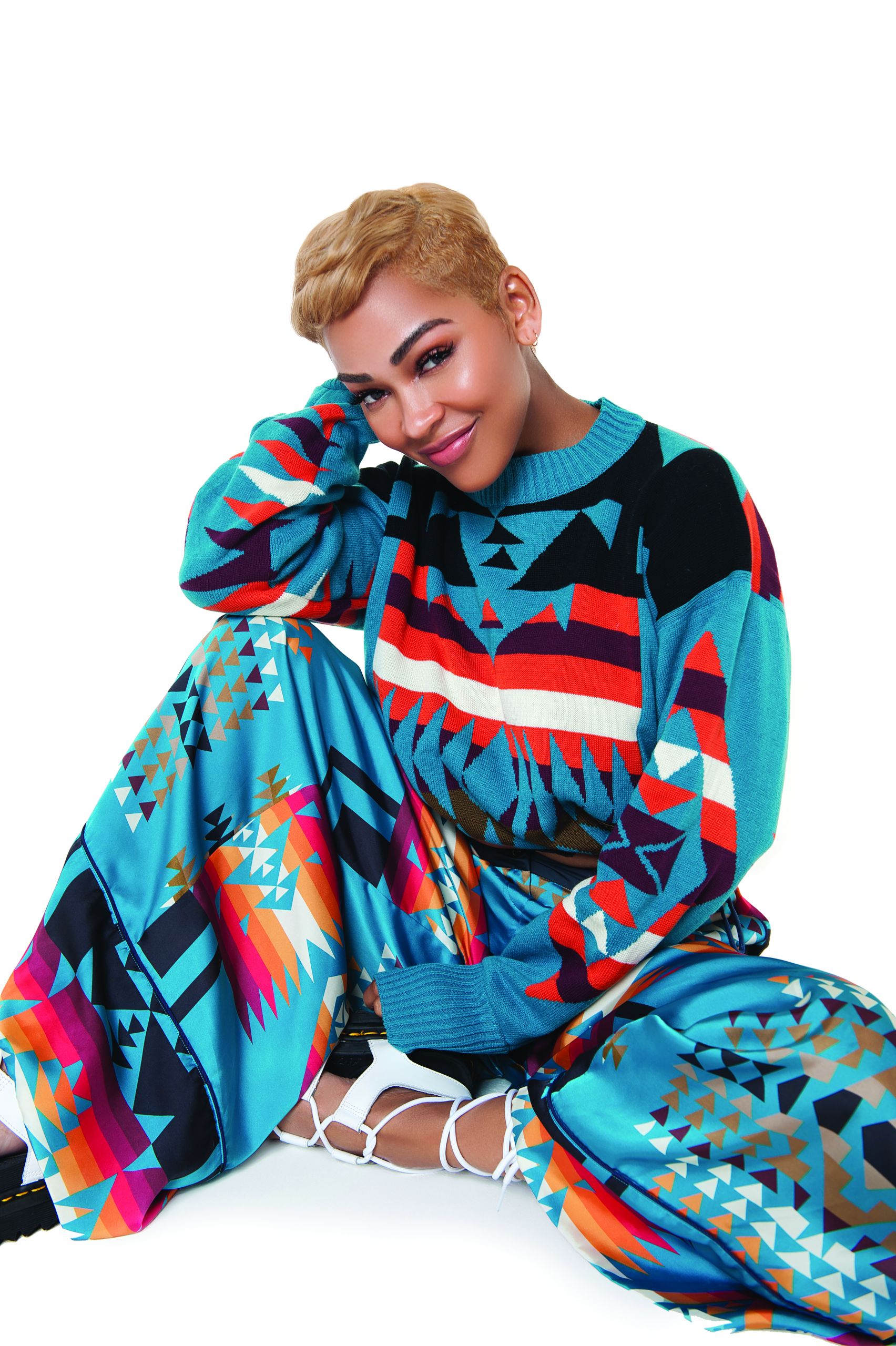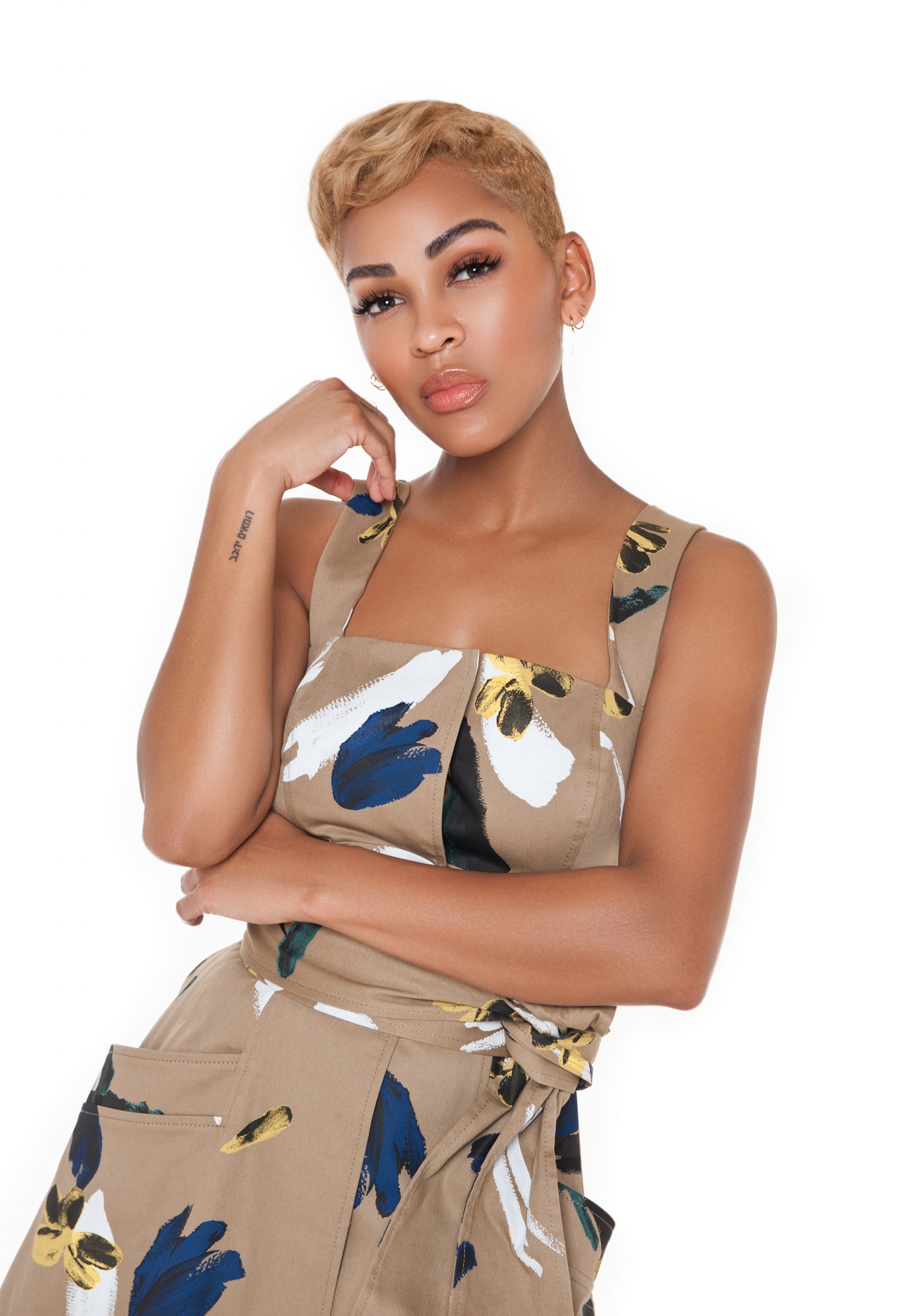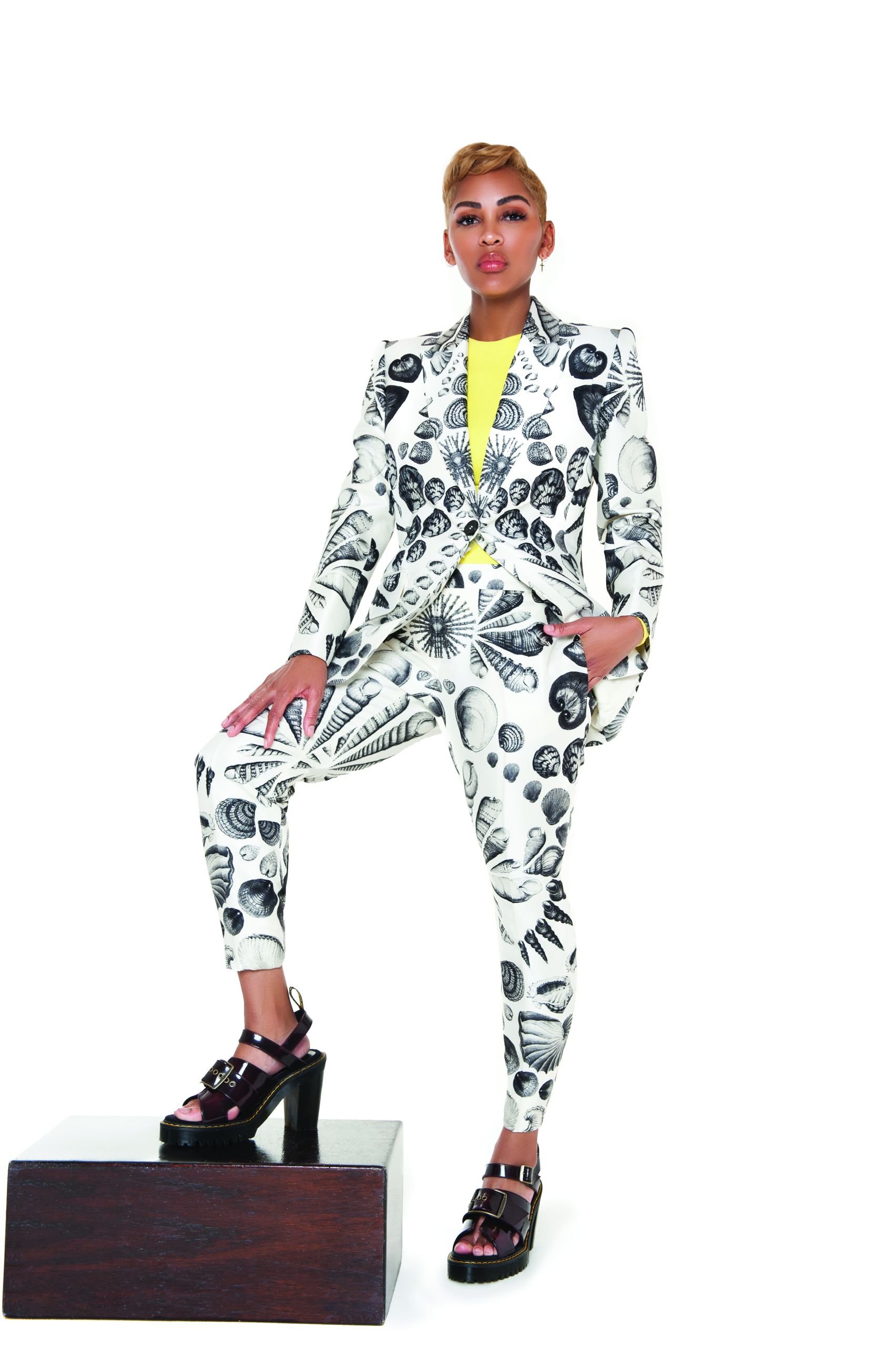 "It's about sisterhood, women empowerment, love; all those things. There was a lot of support and love behind it," Good says of the movie. The film follows four best friends from high school, who come together 15 years later to support each other through a crisis. As things unfold, we learn that life for everyone is not as it would appear to be on the outside.
"We wanted to tell a story that shows, at the end of the day, when nothing else is promised, you have a true sisterhood. You have women who love you and support you unconditionally, and that you can count on for sure. It will get you to the next place that you want to get to in life," she added.
Meagan Good has more exciting projects on the horizon. On deck is, The Intruder, a thriller with Michael Ealy and Dennis Quaid. Also, Monster Hunter, which has Good starring alongside Milla Jovovich, T.I., and Ron Perlman. The Intruder will be out in 2020.
Sari Cohen
Stylist: Elena Vasilevsky
Photographer: Ryan Jerome
Production: Inlove Media & Production
Makeup/Hair: Cynthia Angelina