Necar Zadegan is the perfect combination of beauty, brains, and talent, and everyone at INLOVE magazine is in love with her. While making her first acting debut at the age of 16 in a production of Beauty and the Beast at The Edinburg Fringe Festival in Scotland, she also recently wrapped the Film McQueen production, Elena Undone where she plays the title role of Elena Winters. Her television credits include Harry's Law, A Gifted Man, CSI: Miami, The Shield, Nip/Tuck, The Unit, NCIS, How I Met Your Mother, Lost, among many others.
Besides splitting her time between film and television, there is even more to Necar, including holding the record for longest screen kiss (3:34) with co-star Traci. Necar is a very diverse actress and has been admired for her diversity in different roles. From a powerful LA attorney, to a doctor and more she knows how to express each character. It is only half way through 2018 and Necar is being recognized for her amazing style and versatility. Playing the delicate Layla Shokrani in HBO'S Here and Now, from the astonishing Oscar and Emmy winner Alan Ball; she is also showcasing her talents as a world-renowned neurosurgeon, Dr. Jordan Ko, on ABC'S, The Good Doctor. Without stopping she will be finishing off Girlfriends Guide to Divorce, which was the first scripted series for Bravo. Necar stayed true to her childhood dream of becoming a Hollywood actress and a cultural ambassador for the Levantine Center Organization in Los Angeles.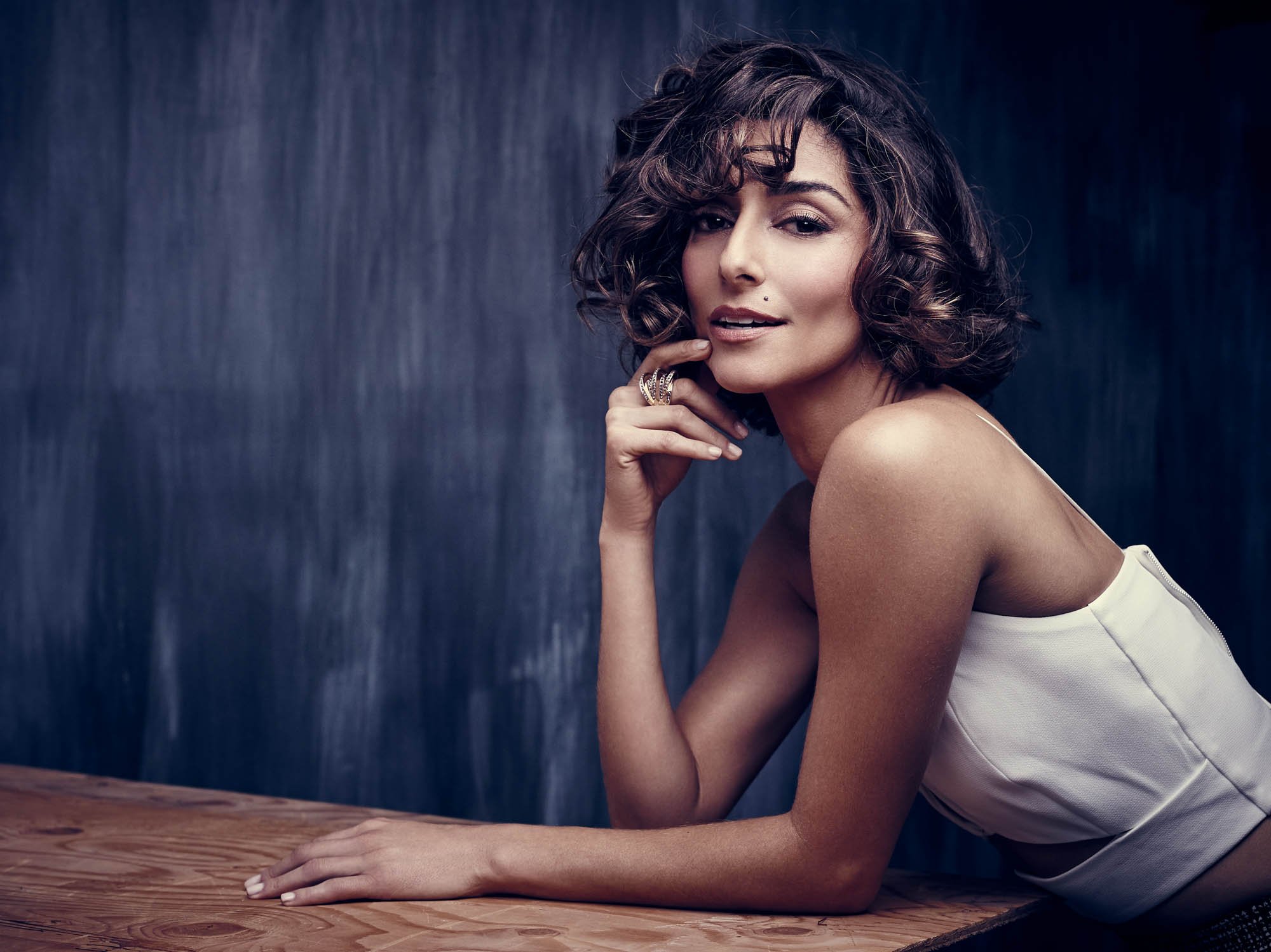 INLOVE: Besides an amazing actress, you are also an ambassador for BuildOn.org which helps build schools for children. Can you tell us about some of the experiences you've had with this organization?
Necar: I love working with this organization. Build On builds schools in some of the worlds most impoverished communities and offers opportunities for American students from disenfranchised communities to travel, live and build with these foreign communities. The cross-cultural bridges are beyond enriching. As a young girl myself, I had traveled with my grandmother who built schools for girls along the Caspian Sea. At that young age, I can safely say that experience changed my life and I know it does for these kids, too. To be able to team with Build On felt like a beautiful way to honor my grandmother's legacy. Last year I was part of a team that trekked to Haiti on a build and this year, we will be in Malawi. I hope the organization continues to grow.
INLOVE: Your acting is very versatile. Is there any one character you identify with the most? And why?
Necar: I'm not sure there is one I identify with more than another. There are parts of all of the characters that have come my way that I can relate to deeply. But that's not necessarily because I identify with them. It's more because in order to give them voices, I have to find compassion for their journeys in a way that feels like, yeah, I get why, based on this person's life, that these are the choices they make. Certainly, Delia from GG2D looks the most like me, like I could just walk out into life and no one would be shocked to see me that way, apart from wondering why I was so dressed up. But I played a spy called Ana once who, had she had the opportunity for a straighter life, could have easily been me. And the maturity of Layla Shokrani, the character I'm doing now for this HBO series, has a deep sense of forgiveness that I identify with tremendously. She's an older soul, like me.
INLOVE: Tell us about your role on Here and Now on HBO?
Necar: Well that's Layla, the old soul I mentioned. In a show where everyone is encountering an identity crisis of sorts, she's possibly the most spiritually enlightened, having been made so as reaction to her son's discoveries about his gender fluidity. Having a child teaches you so much about yourself in a way I think nothing else really quite can. This story is a beautiful look at how one person has been confronted and is rising into the occasion in a deeply spiritual way.
Layla is the only Muslim American woman portrayed on television right now, which in and of itself is interesting, but what really intrigued me was the way we were able to portray her public and private life as more realistic than I have seen before. I love that we meet her sans hijab in the first part of the story and then only later see her covered when she's at work. I think it really gives the audience a chance to relate to her in a way they otherwise might not because preconceived notions that costume would naturally bring. At the core of it, she's a modern woman exploring the recesses of her faith to give meaning to her future.
Advertisements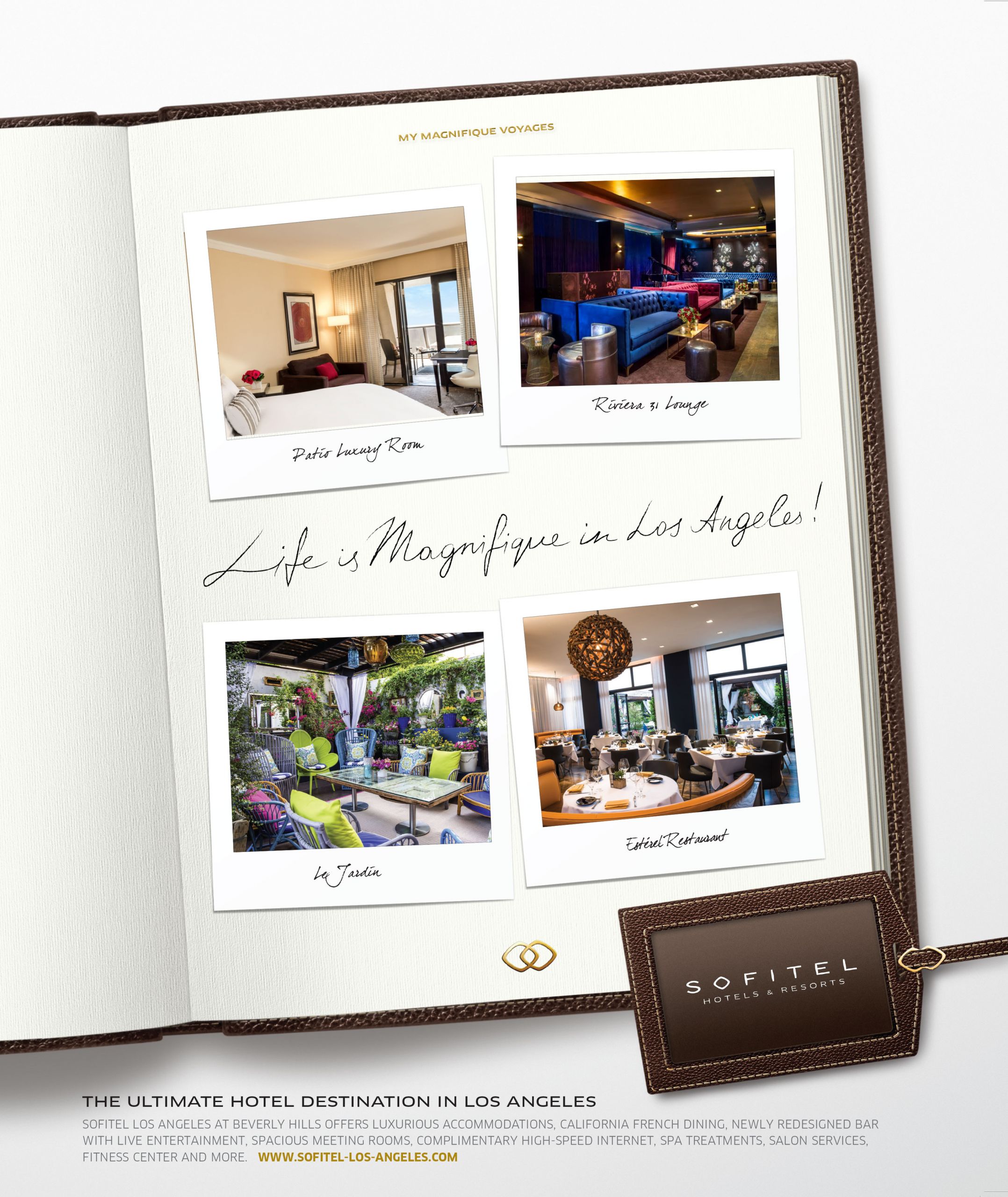 INLOVE: With Girlfriends Guide to Divorce going into its final season, what can you tell us about how they will wrap it up?
Necar: Well, I hate to spoil the end. But I will say, this final season will be so much fun. It's like a party, and in fact, there will be a party, in much of the season. The girls are braver and fully committed to some new decisions they never thought they'd make. And also, Delia gets a new haircut.
INLOVE: How did your own personality play into your character's personality in Girlfriends Guide to Divorce? Did it help add to the character development?
Necar: I'm sure it did. I think the writers had a certain idea of what the character might be, but the sensibility I brought to it just because of who I am became something they want to write into. And much of it just made sense to do that. Delia is a modern, single, LA woman and so am I, so her walk, her talk, it was all very within reach. More of an alter ego, but accessible nonetheless.
INLOVE: You appeared in both The Good Doctor, and star on GG2D alongside Beau Garrett. I heard she is a friend? Did you have any scenes together? Any funny on set stories?
Necar: Oh, I adore Beau. We are indeed good friends, in fact I'm seeing her tonight, I wonder if her ears are burning. We had so much fun working together, of course we did. She's very free, loving and likes to have fun, so on set we were always playing, singing songs and giggling away. Shooting on location in Vancouver and being away from home can be lonely, but Beau and I made the most of it and having her there as a partner in crime was wonderful. On set stories? Yes, but the offset ones are the ones I really can't tell you! You know, girl code.
I LOVE WORKING WITH THIS ORGANIZATION. BUILD ON BUILDS SCHOOLS IN SOME OF THE WORLDS MOST IMPOVERISHED COMMUNITIES AND OFFERS OPPORTUNITIES FOR AMERICAN STUDENTS FROM DISENFRANCHISED COMMUNITIES TO TRAVEL, LIVE AND BUILD WITH THESE FOREIGN COMMUNITIES.
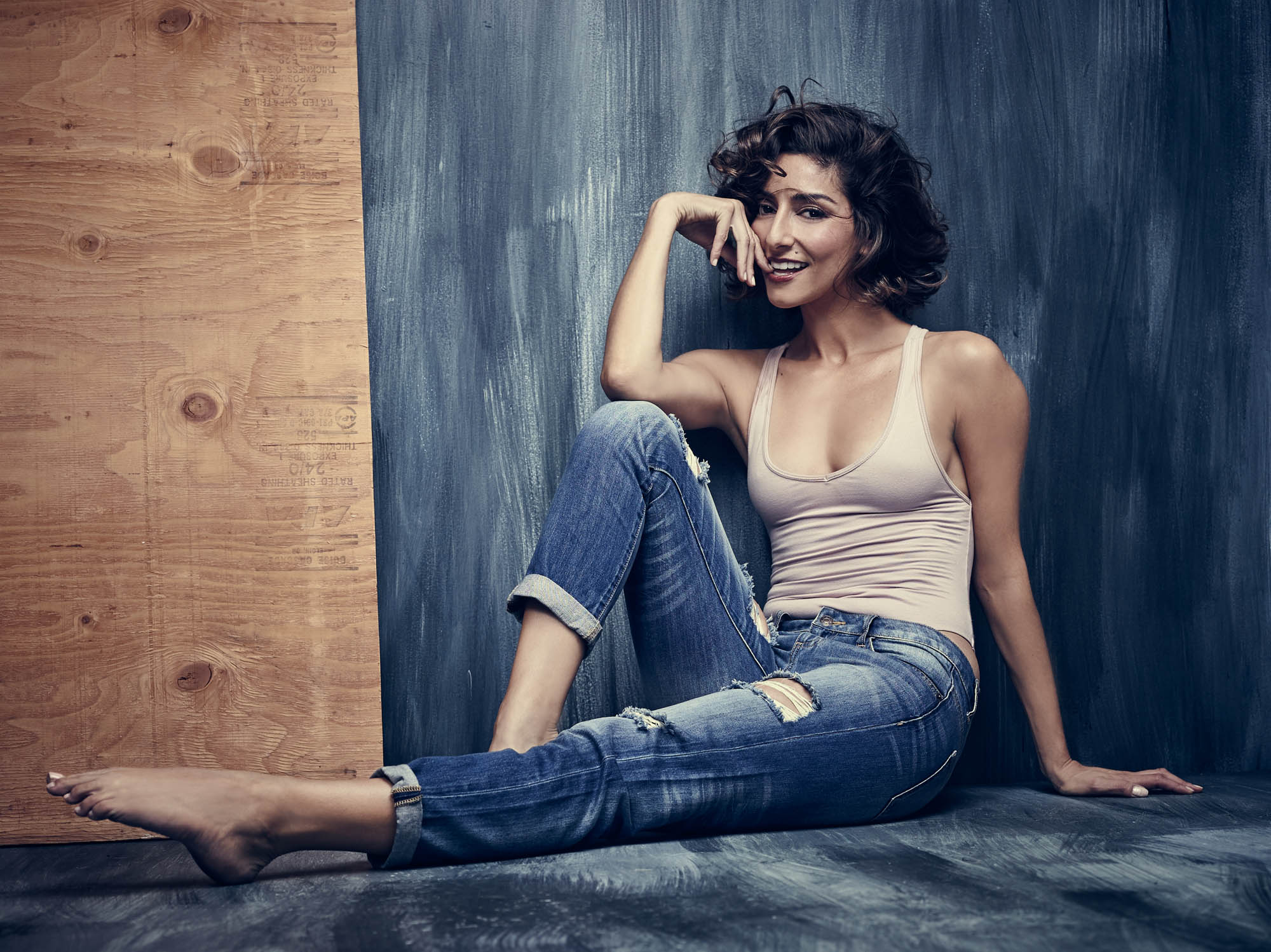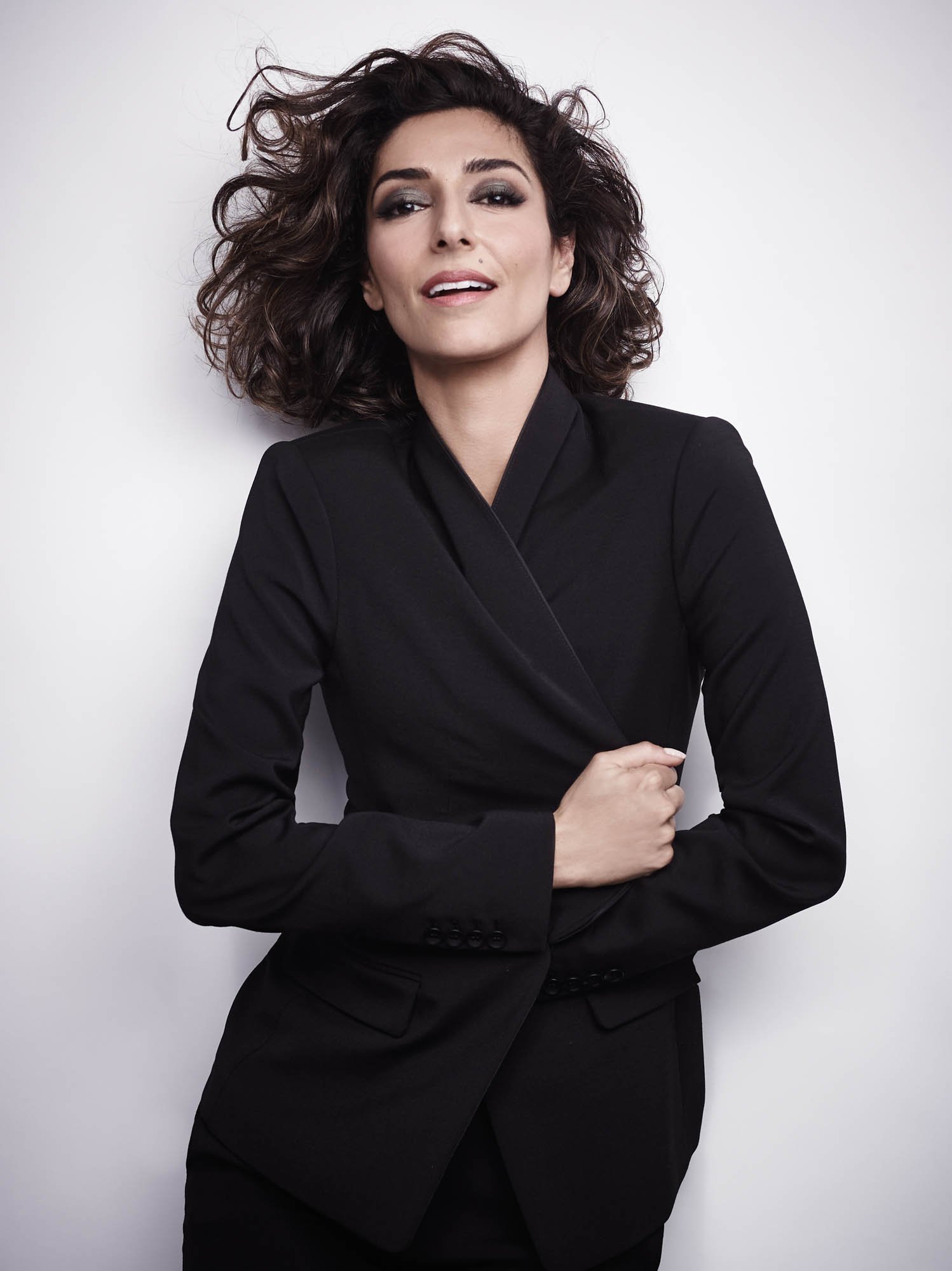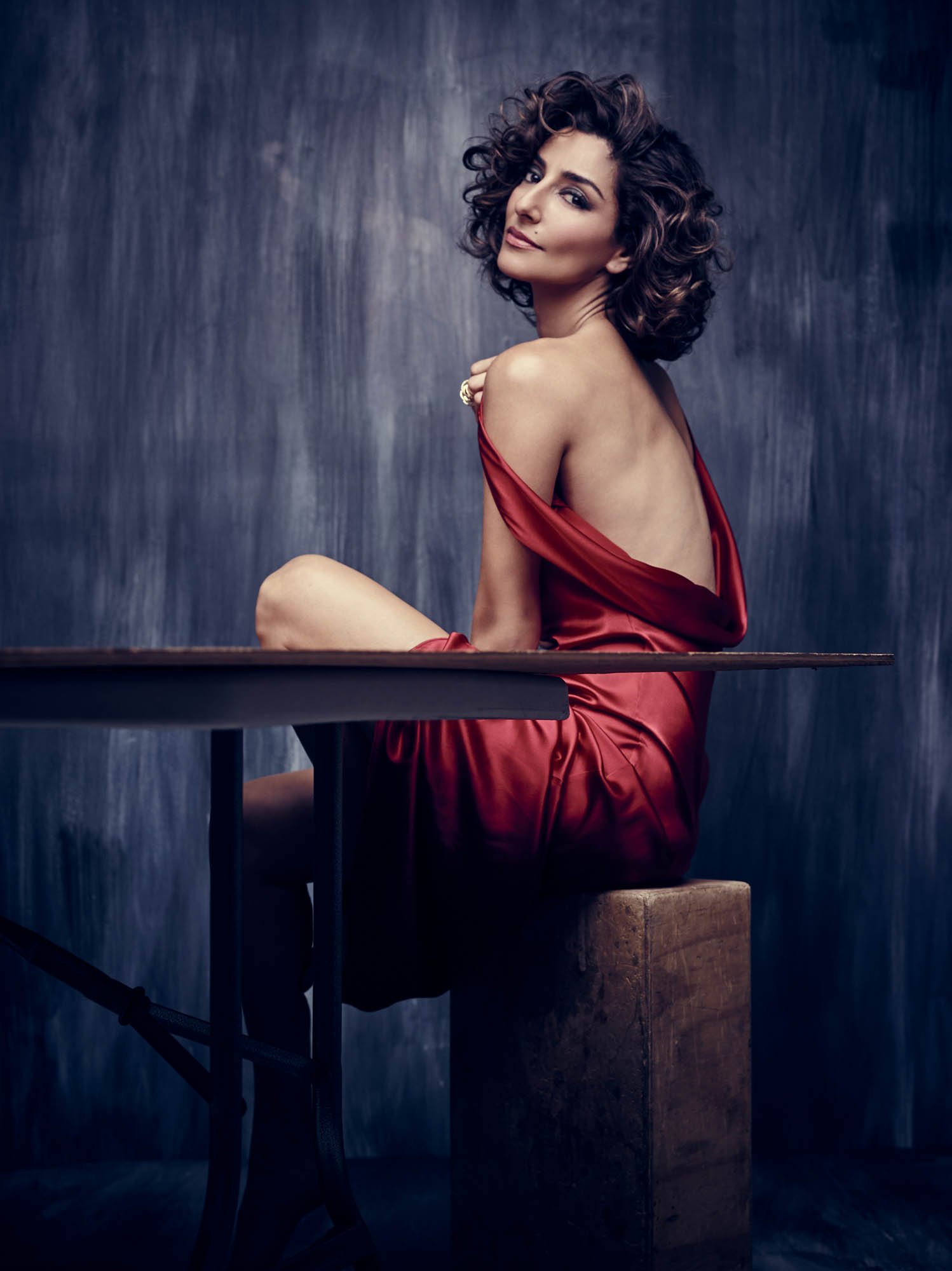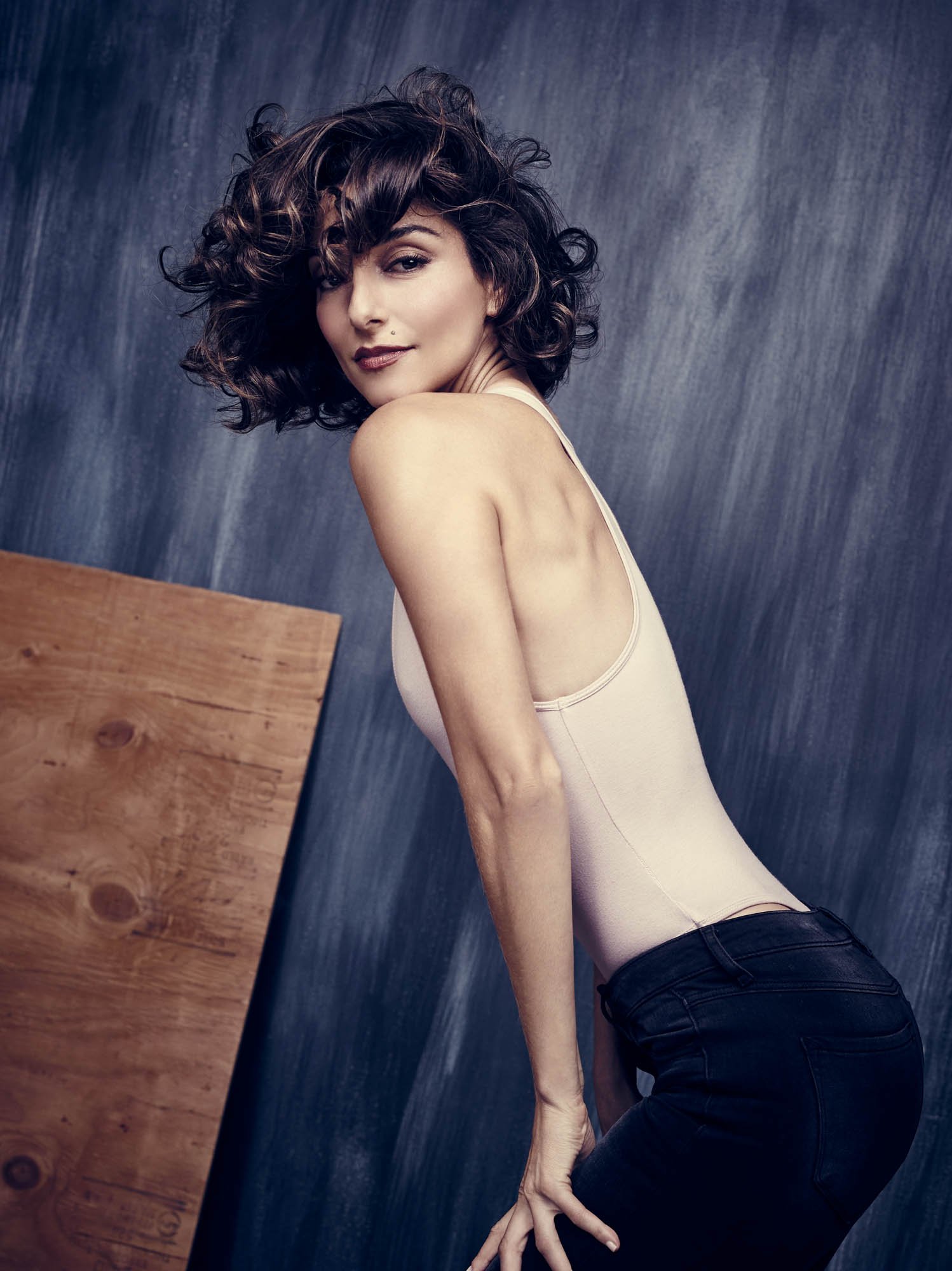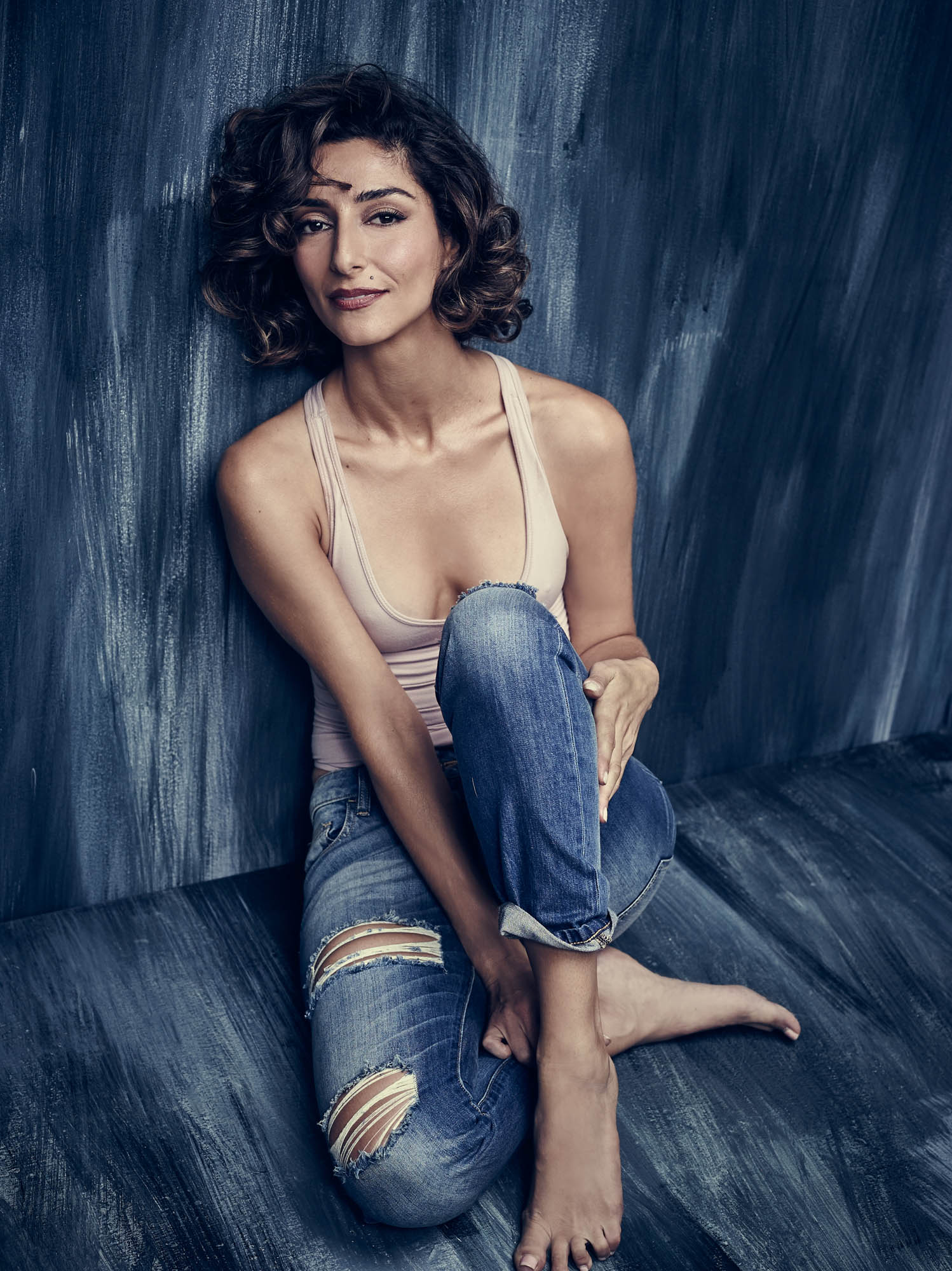 INLOVE: You have impeccable style both on and off screen. Do you play significant role in your styling or is it a coincidence?
Necar: Oh, thank you! That's so nice. I'm a real girl that way. I like to shop, I like pretty things and I like to play around with all sorts of styling, whether it's my clothes or my house or a dinner party menu, I get into it.  And when it comes to characters, it really is one of my favorite parts. I always have opinions on how it fits, what pieces go with what and designers and everything. How the audience sees the character informs so much of the story. And the stories of the characters in both these series I'm doing this year are told very much within their costumes. Delia's glamorous closet tells us so much about who she is. And of course, Layla wears modest fashion inspired from a religious dress code. So even though they live in Portland, when you have to think about what you're wearing everyday beyond just what you feel like, you tend to get creative, and so we allowed a lot of details that spoke to that for her closet as well.
I love working with great stylists and costume designers. When I get to partner with a great costumer, they make whatever I'm thinking even better. At first, it's about finding a rhythm and that can take a few meetings but after that, everything just starts to flow.
INLOVE: What does being "in love" mean to you?
Being in flow.
INLOVE: How do you decide to take a role? What makes you say, "I have to play this one?"
Necar:  Different reasons can come into play all the time, but ultimately if it speaks to my heart then I want it. If I can see it, and if it opens a new world for my mind's eye, then I'm moved.
INLOVE: Although all your roles are different, you tend to always play a strong female. Do these roles help strengthen what you stand for personally?
Necar: Yes. Of course. A strong female means so many different things to so many people though. Some people might say a strong female is a survivor, some may say she's a teacher, some may say she's vulnerable and that's what makes her brave. Maybe a strong female is someone who will fight for something if she has to. It might be her kids, it might be her ideals, it might be her own freedom. Ultimately when I look at a character though, it's the story she tells that I look for strength in more than as a character quality. If the characters development is strong, then I can play it, because then her story will matter.
INLOVE: What is a quote you live by, and why?
Life is change, and change is good. It's true.
Elle Taylor