Mesiba, has recently opened its doors in Williamsburg, offering an edgy and modern dining experience inspired by the vibrant city of Tel Aviv. Mesiba launched by Bar Lab Hospitality and Mitchell Hochberg at Lightstone is situated in the new Moxy Williamsburg hotel in Brooklyn. The restaurant takes inspiration from Elad Zvi's childhood memories of the diverse flavors of Israel, animated by the celebratory "breaking bread" culture of the Levant, and features contemporary Levantine cuisine and innovative, vibrant cocktails in a lively design-forward atmosphere.
Elad Zvi, co-founder of Bar Lab Hospitality, said, "It has been a longstanding dream of mine to open a restaurant inspired by the food I grew up enjoying. I started my career in restaurants as a dishwasher in NYC, so this is a very emotional, full circle moment for me."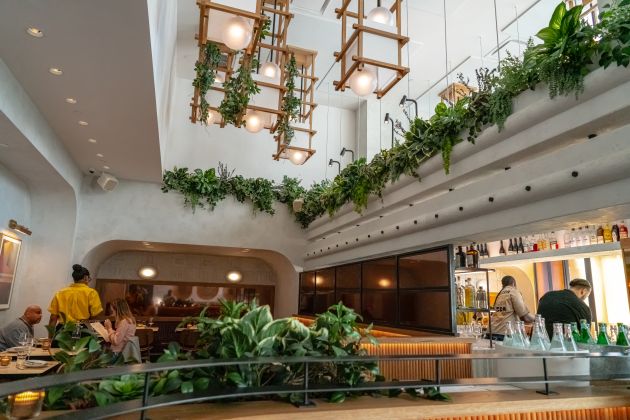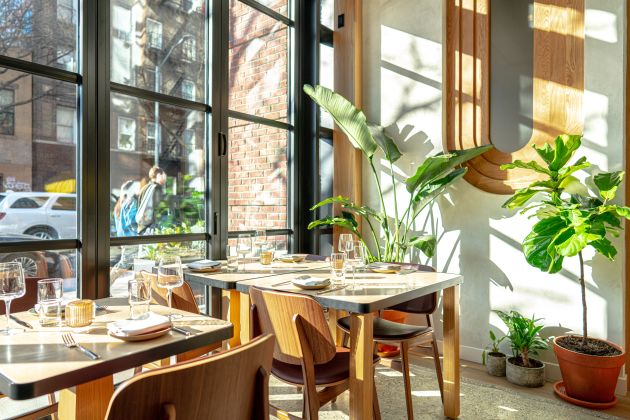 Mesiba's menu was created by Israeli chef Eli Buli, who previously worked under renowned chef Yonatan Roshfeld at Herbert Samuel restaurant in Tel Aviv. Open for dinner every day, the restaurant's menu honors the melting pot of Levant cuisine, which encompasses Israel, Lebanon, Egypt, Turkey, Palestine, and the Eastern Mediterranean. Emphasizing shared plates and authentic Levantine ingredients like sundried labneh using an East Jerusalem Yogurt Stone and har bracha tahini, Chef Buli's dishes emerge fragrant from a taboon, a traditional clay oven.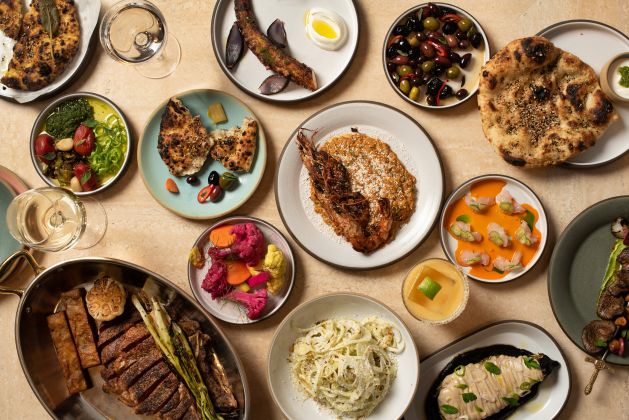 The restaurant's signature dishes include Frena Bread, a traditional Moroccan bread topped with sea salt, sesame, and sage oil; Fluke Crudo, local cured fluke with red cardamom and carrot consommé; Lamb Neck with Yemeni pancake, house-made pickles, amba, and fresh herbs; Kreplach, a modern vegetarian take on a traditional Ashkenazi dish with charred ricotta, hazelnuts, and leeks, and a Shaved Fennel Salad with Turkish pistachio, preserved lemon, and topped with East Jerusalem parmesan.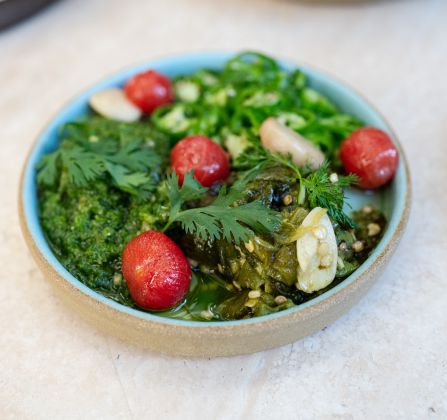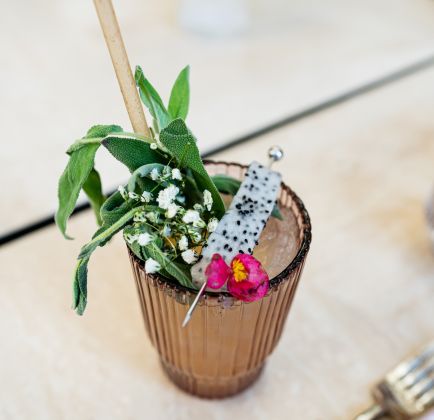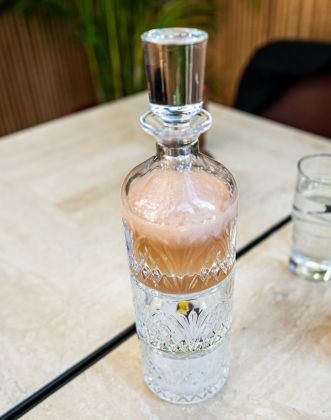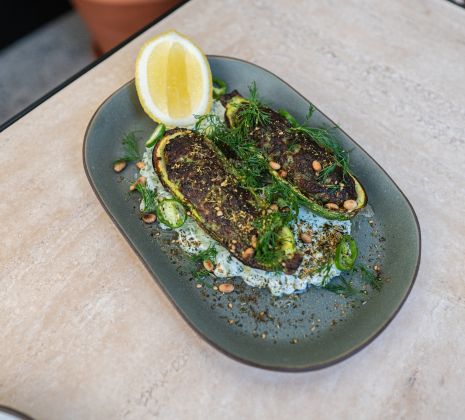 Gabe and Elad gave us an insight on their favorite dish. Whole Fried Seasonal Fish with carrot zhoug, tabila sauce, and lettuce cups. The striped bass is a culinary delight that offers an unforgettable dining experience. Introducing a whole lightly breaded, fried striped bass to your dining table is a particularly fun way to enjoy it. This dish is perfect for sharing with family and friends, and it adds an extra layer to the culinary experience. Served with lettuce wraps and vegetables, tender, juicy meat of the fish complements the fresh and crisp vegetables, creating a perfect harmony of flavors and textures. With its stunning presentation and delectable taste, the whole light-fried striped bass is sure to become a new favorite for seafood lovers and foodies alike.
Mesiba is Bar Lab Hospitality's first signature restaurant in New York and a lifelong passion project for the founders. The group's other restaurants and bars in Miami, LA, and Chicago include The Broken Shaker, Higher Ground, MaryGold's, Twenty-Seven, Margot Natural Wine Bar, Hoja Taqueria, and The Exchange. Bar Lab Hospitality has gained a loyal following for its genuine hospitality and atmospheric destinations featuring creative food and drinks.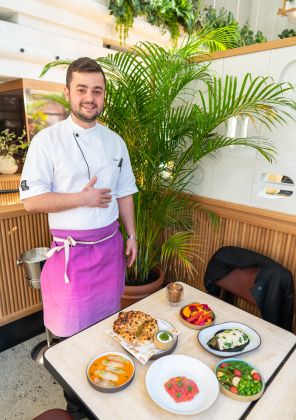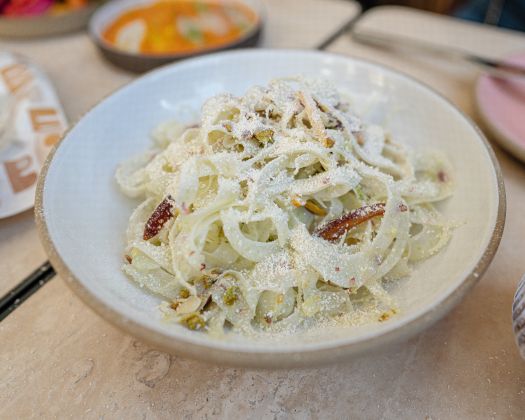 The group has earned numerous accolades, including James Beard semifinalist for Outstanding Bar Program in 2013 and 2014, the World's 50 Best Bars list four years in a row, and the coveted Spirited Award at Tales of the Cocktail for Best American Hotel Bar in 2015 and 2018.
In addition to the culinary offerings, Mesiba features a wine list curated by Aviram Turgeman, a recipient of the Grand Award of Excellence by Wine Spectator Magazine several years running. Turgeman has a natural affinity for the wines and spirits of Israel, where he grew up, making the restaurant a perfect fit for those looking for a unique culinary experience and a taste of the flavors of Tel Aviv.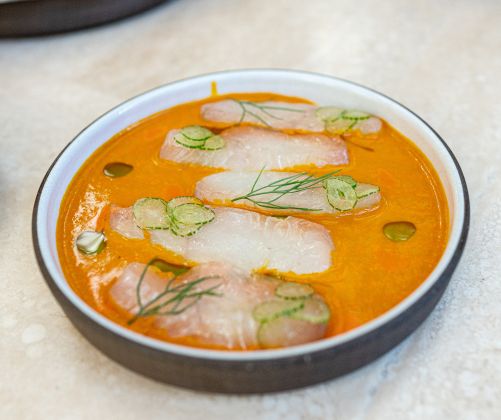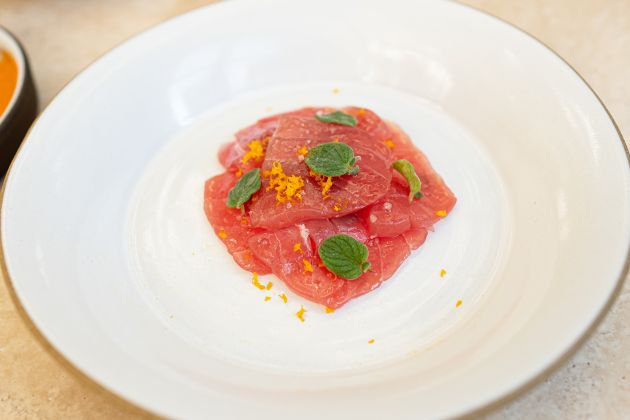 Mesiba features a design that pays homage to the convivial culture of the Levant region and Israel. The 85-seat dining room, designed by Basile Design Studios and Mad Artistic/Bar Lab Creative, takes its cues from Tel Aviv's Bauhaus architecture and features a curved marble bar, custom wood framework with greenery and globe lights, and Hollywood-style booths. The open floor plan creates a high-spirited and bohemian vibe.
Mesiba restaurant has mastered the art of creating a memorable dining experience that leaves you feeling satisfied on all fronts. From the moment you step inside, you're greeted with a warm and inviting atmosphere that sets the tone for the rest of the evening. The friendly and attentive staff go out of their way to ensure that you feel comfortable and well taken care of. Mesiba restaurant hits all the right notes. The combination of good vibes, great food, excellent service, and inviting atmosphere is a rare find!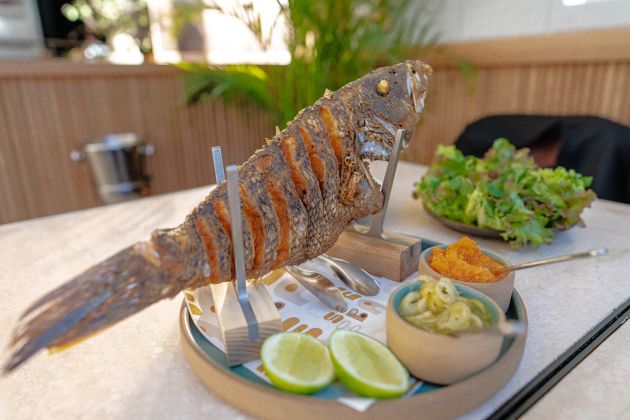 "Mesiba is not just a celebration, it's an immersive experience that transcends borders and cultures. From the vibrant streets of Williamsburg to the bustling markets of Israel, we bring together the best of both worlds with our personalized cuisine and festive atmosphere." ~ Gabe and Elad.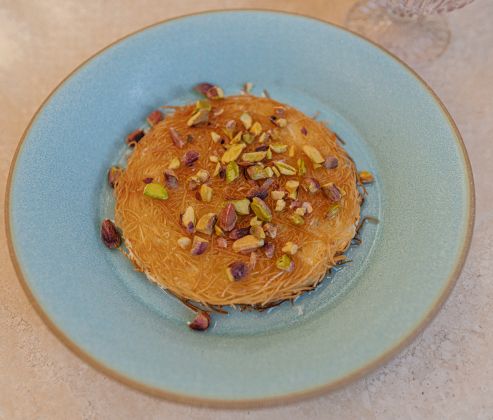 Mesiba is located at 353 Bedford Avenue, Brooklyn, NY 11211 and is open on Sundays, Wednesdays, and Thursdays from 5-11PM and Fridays and Saturdays from 5PM-12AM.
For more information, visit MesibaBK.com
@mesibabk
Words by Elle Taylor