"I think the key is just to keep working on something. If you're passionate about it, really push for it and go for it. Don't give up on it. I want to remind people of that because it's easy to lose sight of it."
– Peyton List on sticking with your dreams.
From Disney's Jessie to Bunk'd, Peyton List has been charming her way into our living rooms for years. Her story begins like a fairy tale – getting discovered by an agent in New York on the Staten Island Ferry. Well, technically, it was her twin brother Spencer who first caught the agent's interest, but luckily for us, the now 20-year-old actress took her own advice and went after her dreams.
These days, among other things, you can catch her as a recurring guest star on CBS' Happy Together, where she plays Sierra – the larger than life love interest of Cooper James – and, in Hulu's occult fiction thriller, Light as a Feather.
INLOVE recently had the chance to catch up with Peyton to discuss a few of her favorite things…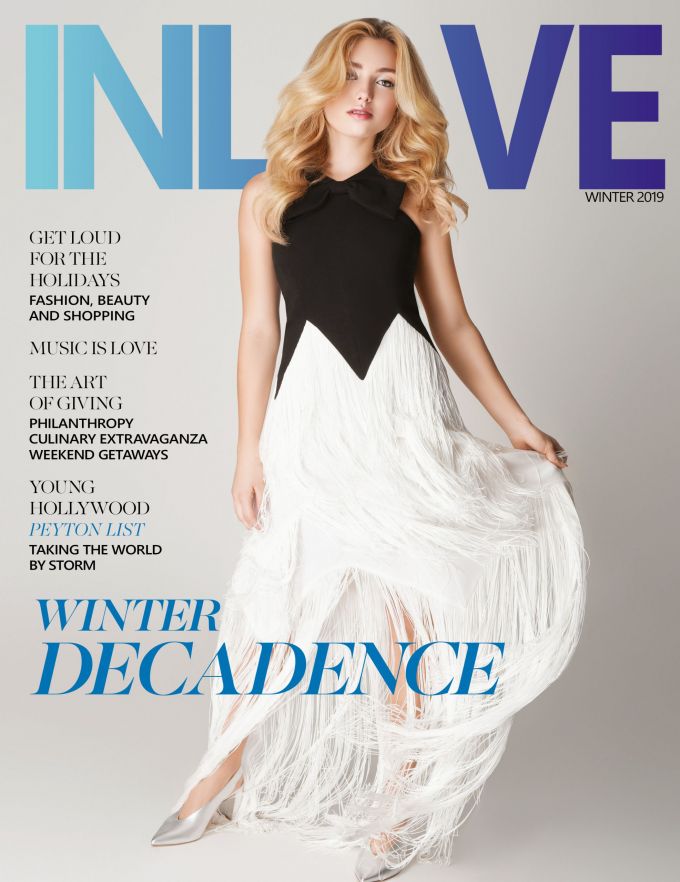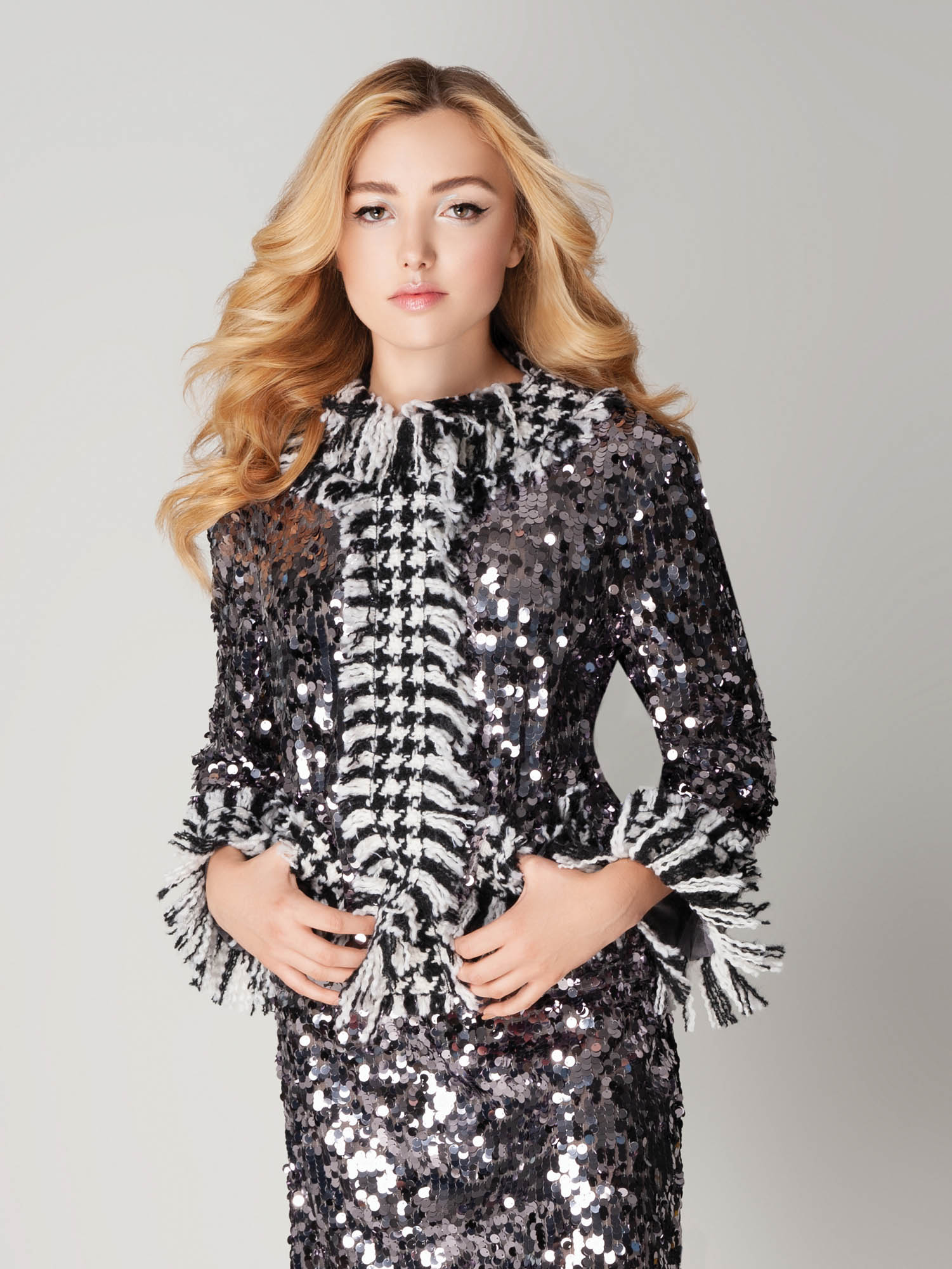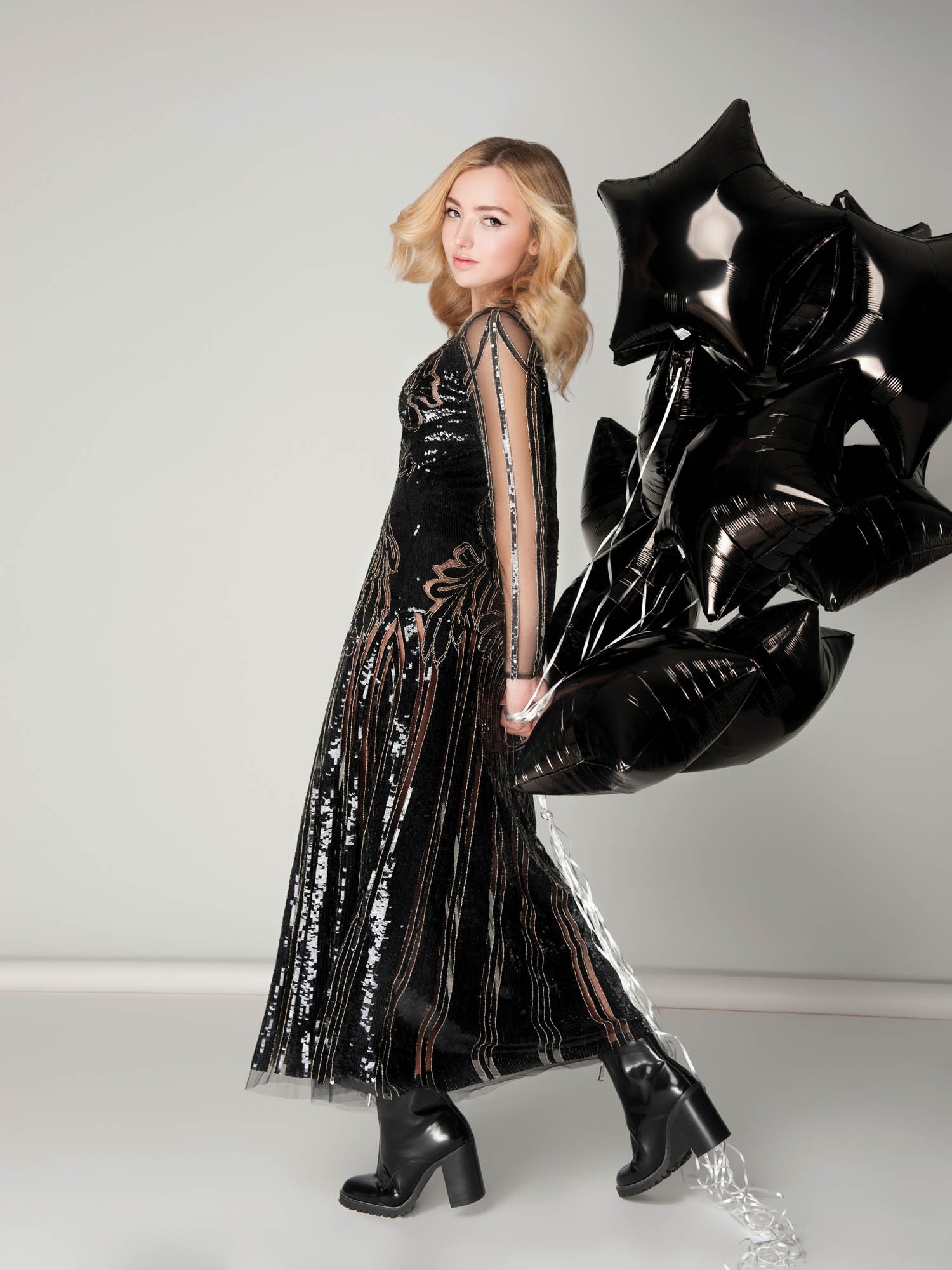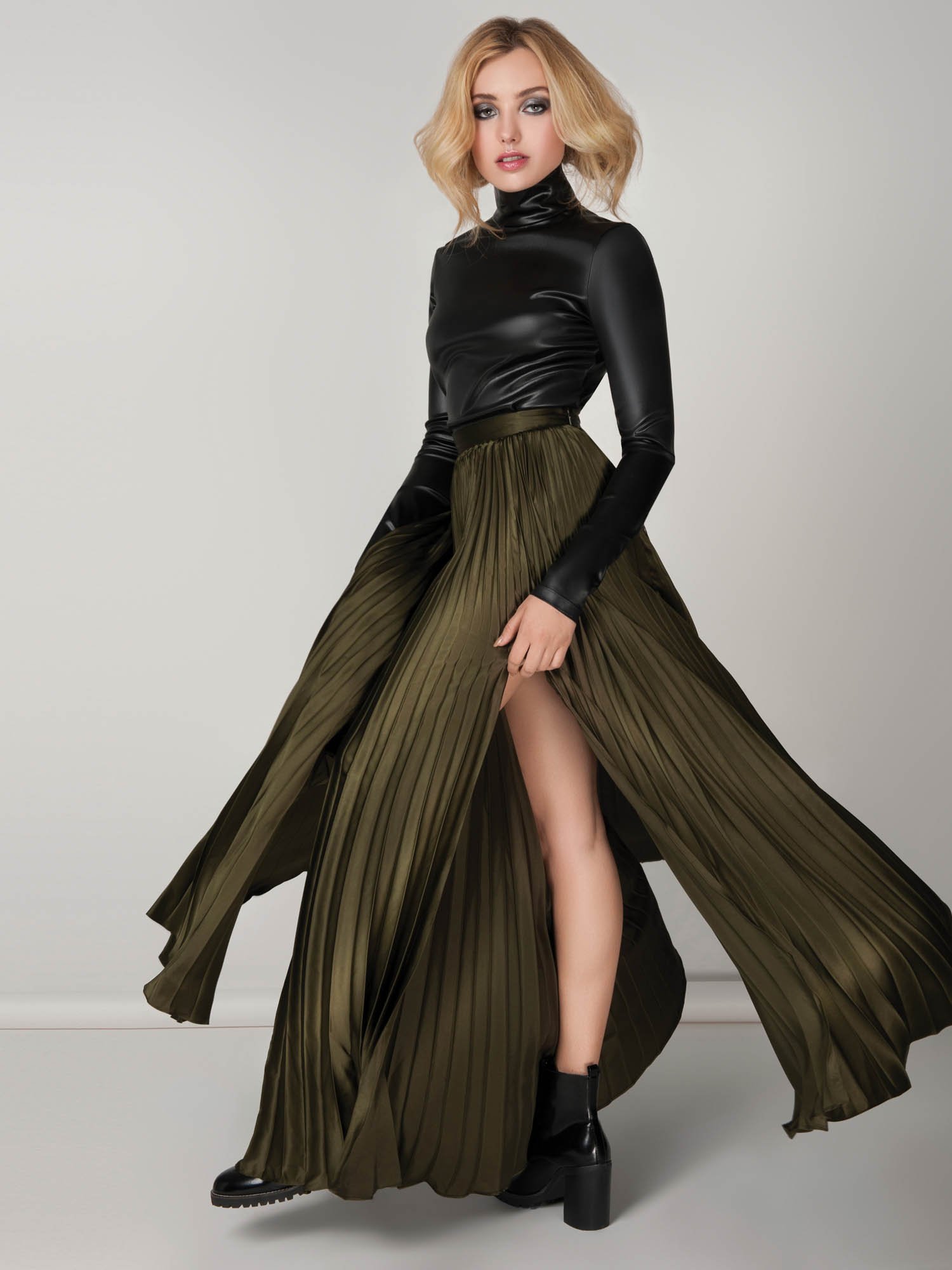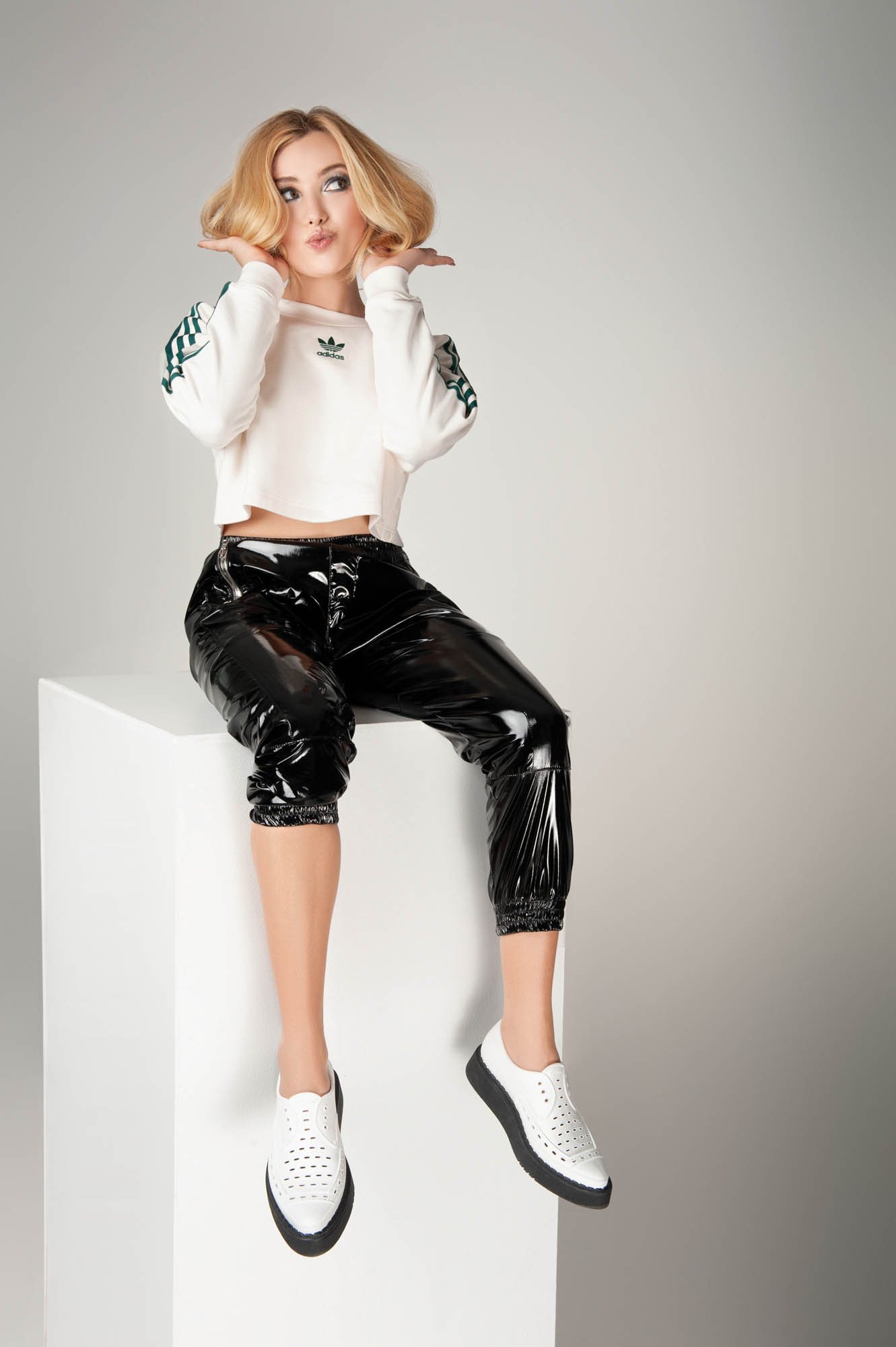 Sari: Tell me about your earliest inspiration
Peyton List: I've always loved performing. I grew up in New York and I was always going to see Broadway shows. It was really Broadway that inspired me to act.
Sari: What's been the most exciting moment in your career so far?
PL: When I was younger, I thought that when I got the Disney show, that was the most exciting moment. It was something that led to so many other opportunities. At the same time, I think right now is one of the most exciting times for me. I haven't been able to try out for a pilot since I started 7 years ago with Disney. It's such an amazing time, to have all of these different opportunities and see where I'm going to go next.  I honestly have no idea what direction I'm going to go in. I just have to wait for the right script and the right role to come in and see what I respond to. I'm still figuring out who I am. I'm only 20. I can't plan my future out. I feel like that's just not this industry, you just don't get to plan your future.
Sari: That's such a beautiful outlook. I think the approach that you have of just embracing who you are – being able to learn and discover – there's so much goodness in that. I guess that brings me to dream actors or actresses you'd love to work with?
Advertisements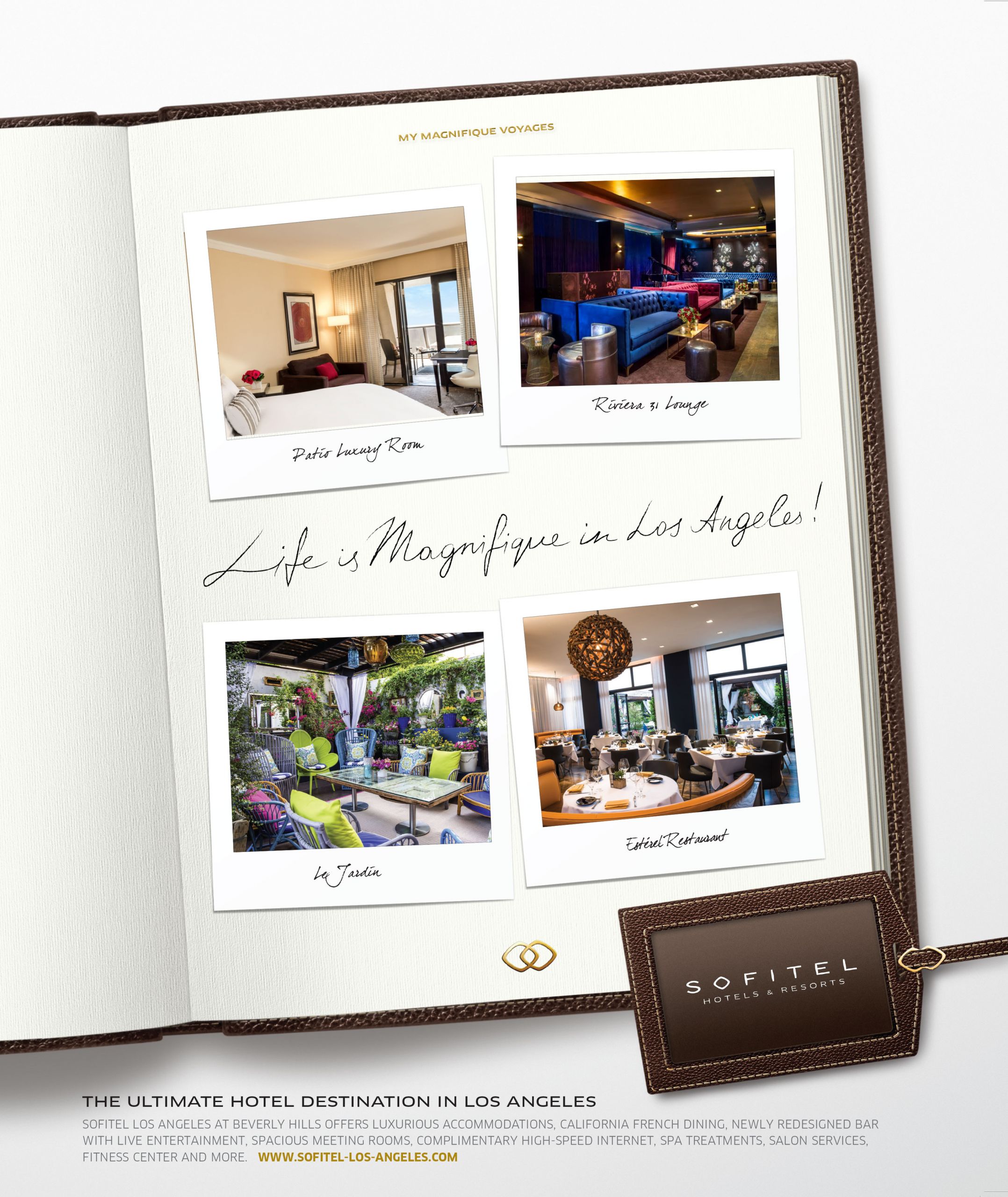 PL: You know who I really admire, because they started off more in comedy, is Emma Stone. I think she's so cool and so down-to-earth. I remember they were filming a few scenes of La La Land on our lot when we were filming the show. I had always loved her and then I loved her even more after I realized how humble and cool she is. She's one person I really look up to and I admire the choices she's made.
Sari: Tell me about your role of Emma Ross in Jessie and Bunk'd. How are you most like that character and how are you most different?
PL: I think at the beginning of the show, it was such a character for me. I didn't really relate to her because she had parents who weren't really involved in her life. She was always with her nanny. I have parents who are very supportive and hands-on and in my life, so I got lucky because of that.  She also had grown up in a penthouse in Central Park with everything she could ever want, and I grew up in Brooklyn; in not the nicest part [laughs]. So, we had some differences. But, we both have two brothers and we both love our family. We put our families first. As the show went on and we did Bunk'd, the spinoff, she ended up taking on a lot more responsibility and ended up being a camp owner. I feel like she's such a different person from when the show started to when it ended, which is a really cool thing.
"I THINK THE KEY IS JUST TO KEEP WORKING ON SOMETHING. IF YOU'RE PASSIONATE ABOUT IT, REALLY PUSH FOR IT AND GO FOR IT. DON'T GIVE UP ON IT. I WANT TO REMIND PEOPLE OF THAT BECAUSE IT'S EASY TO LOSE SIGHT OF IT."
Sari: I love that. I think it's super rare to have the opportunity to grow a character in such a way where they evolve as you do.
PL: It's crazy. You wouldn't even recognize the character from the beginning, yet it's the same person. Usually, people don't get that opportunity. Their shows are done after three seasons. Also, it was such a drastic time in all of our lives, because it was through our teenage years. There is such a huge change. You get to see people growing up and changing as humans; which is kind of cool.
Sari: What's your favorite thing about being part of the Disney family?
PL: I just think it's such an insane platform. When I started out, Nickelodeon and Disney were the only places where kids were leading something. Before that, I was on ABC playing the daughter of someone, so it was a smaller supporting role, rather than a lead. [Being on] television for other people who were my own age, that was really special. I was 12 years old when I auditioned and got the part. So, I feel like that was my dream as a kid.
Sari: Okay, let's play a fun game. One or the other…
Ice cream – chocolate or vanilla?
PL: chocolate.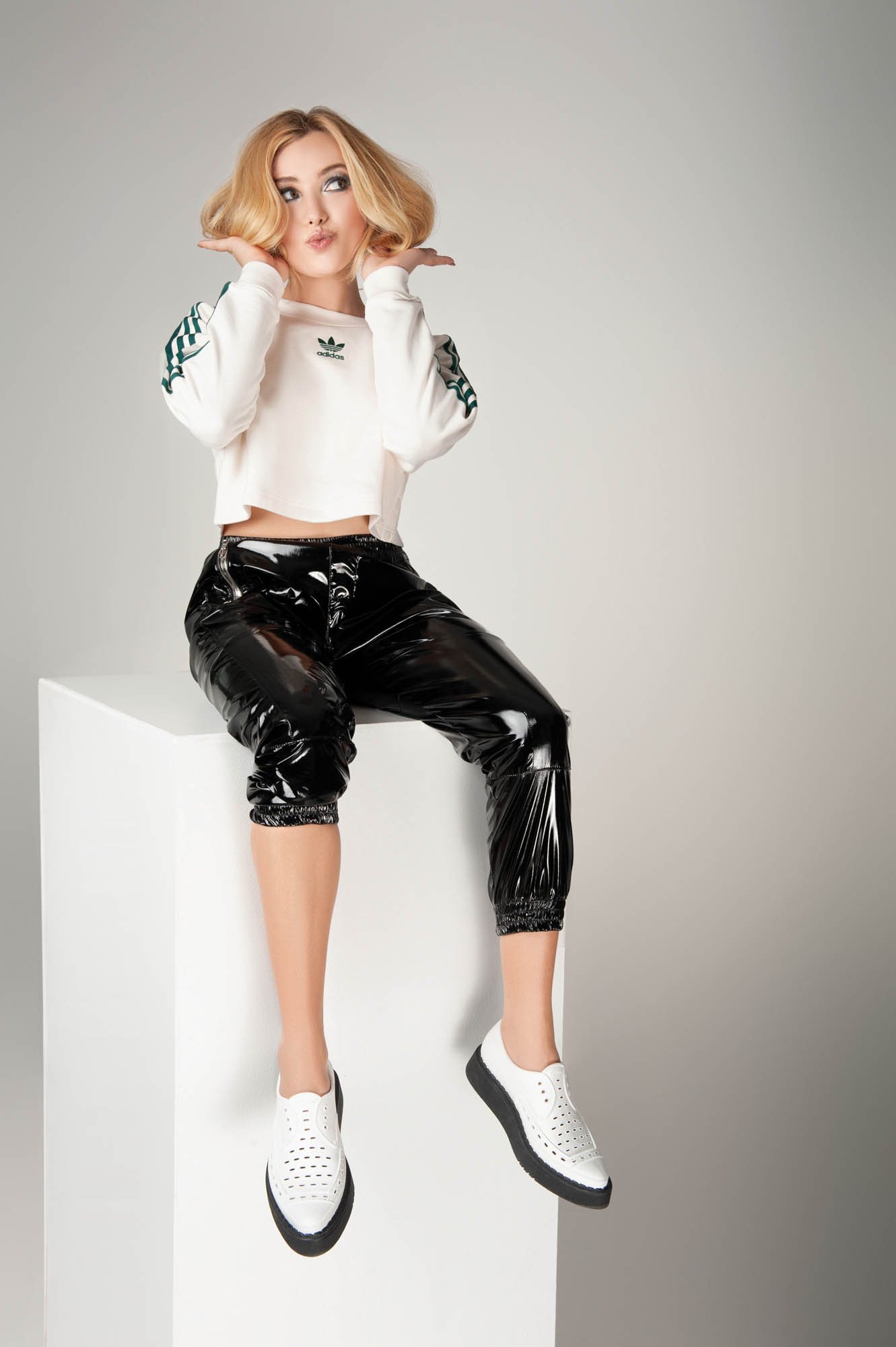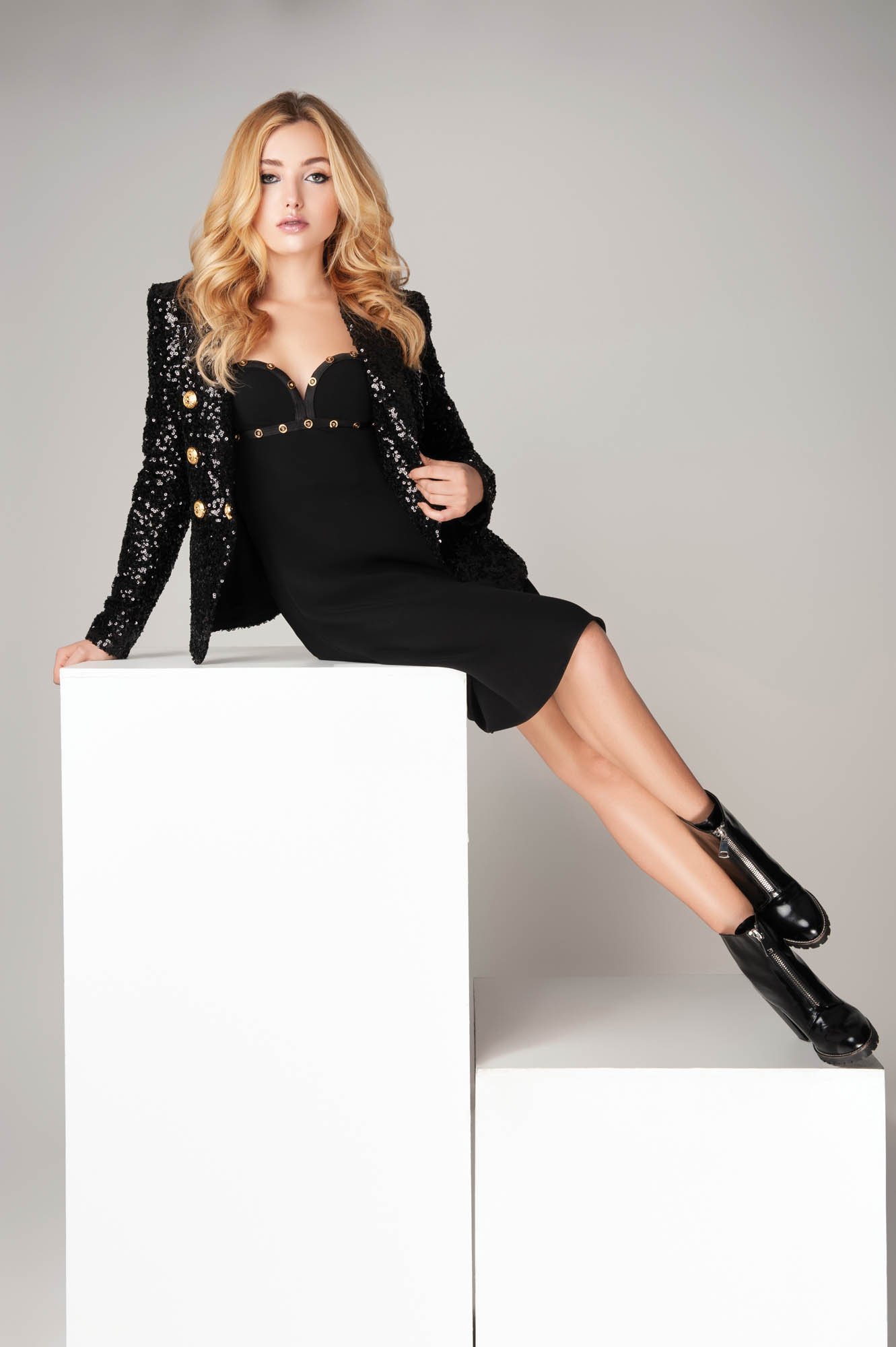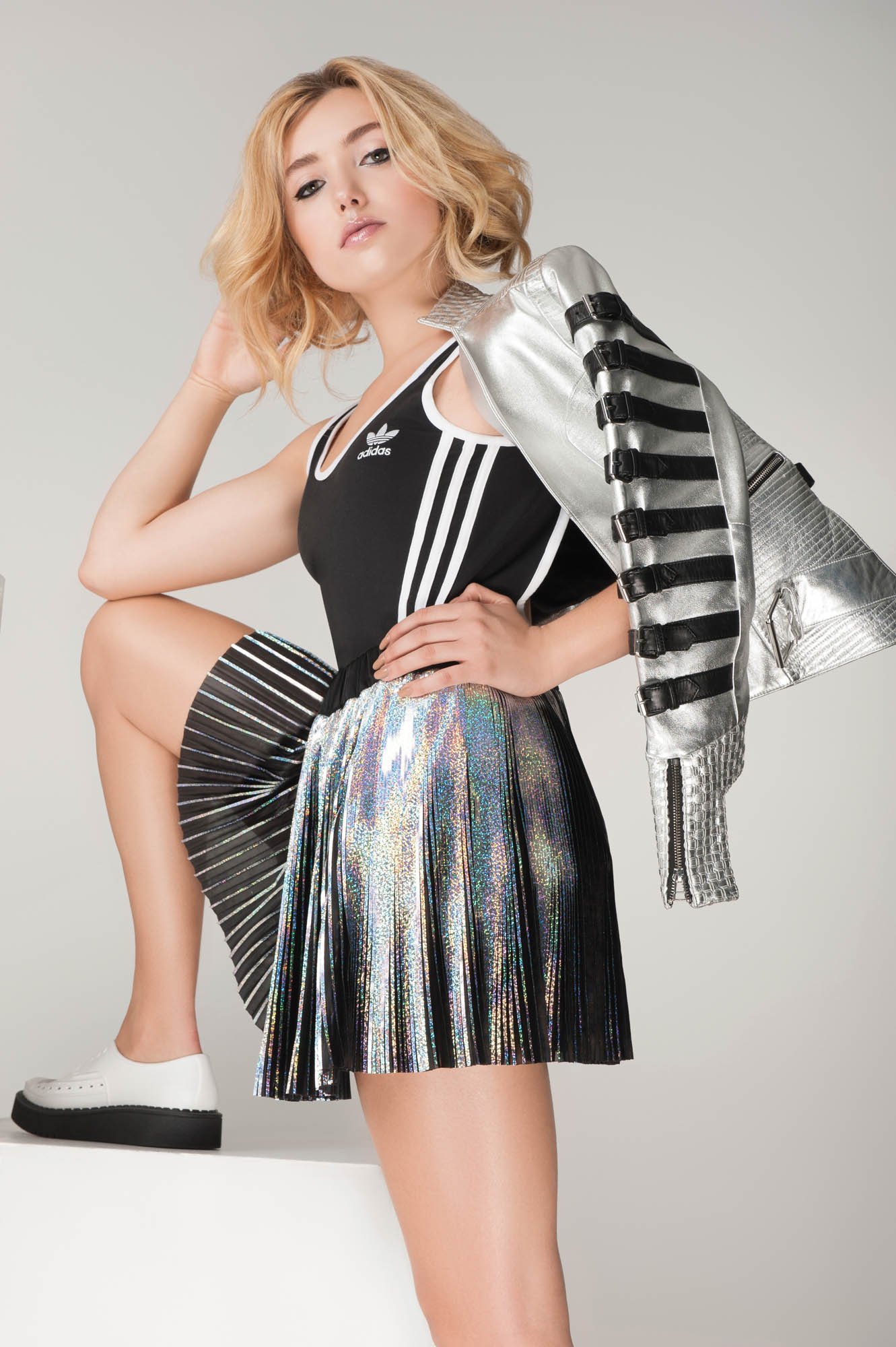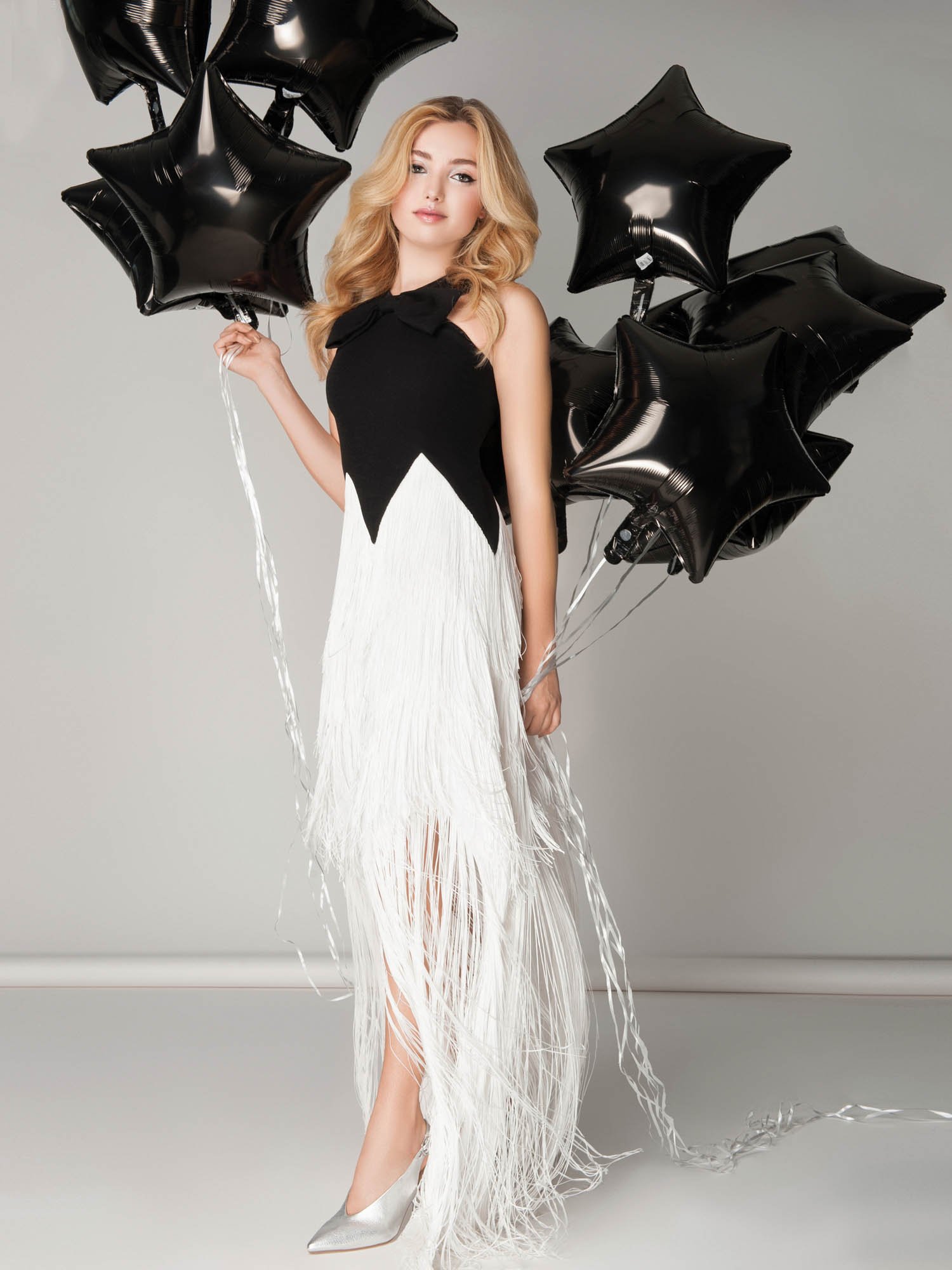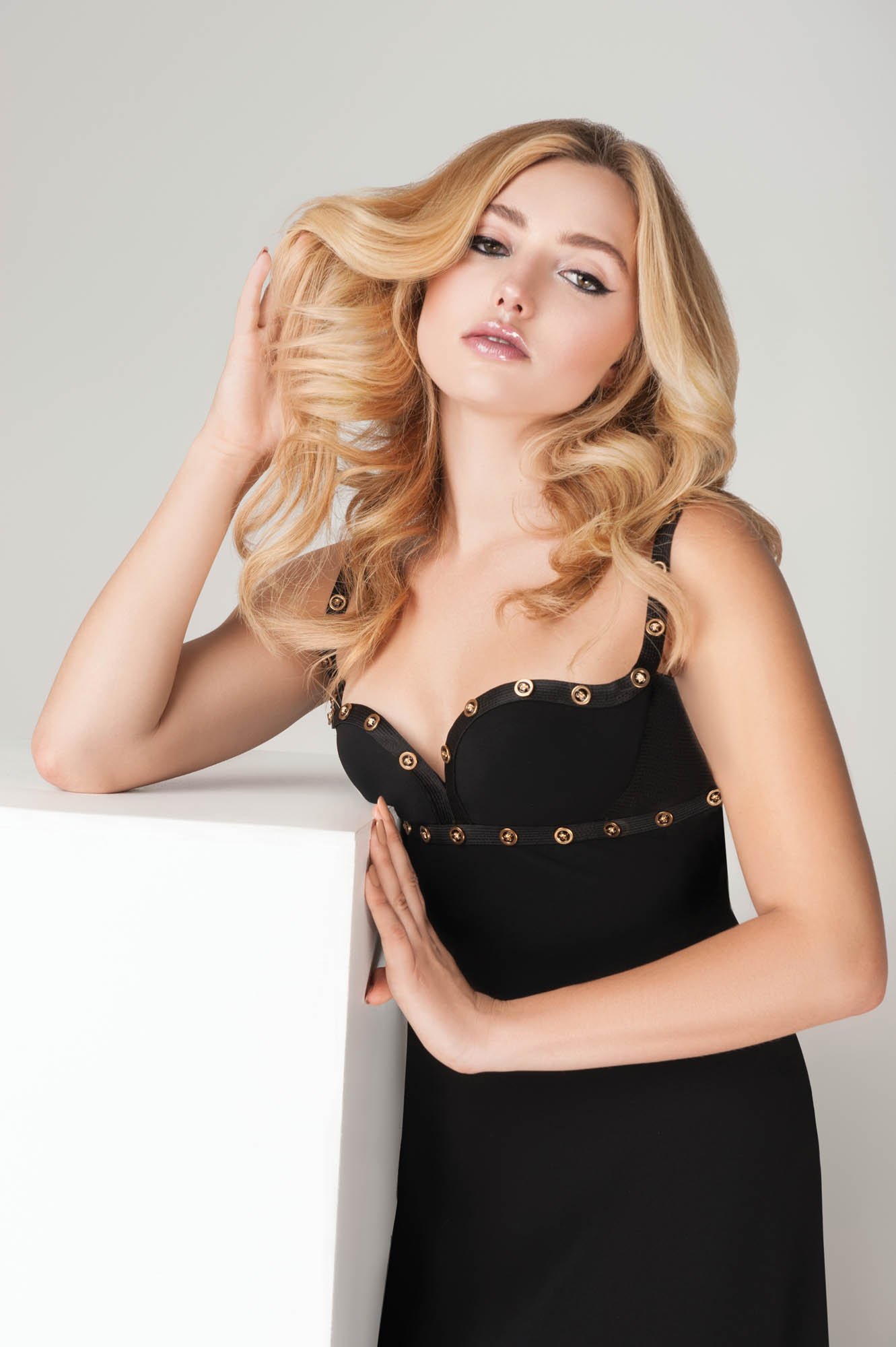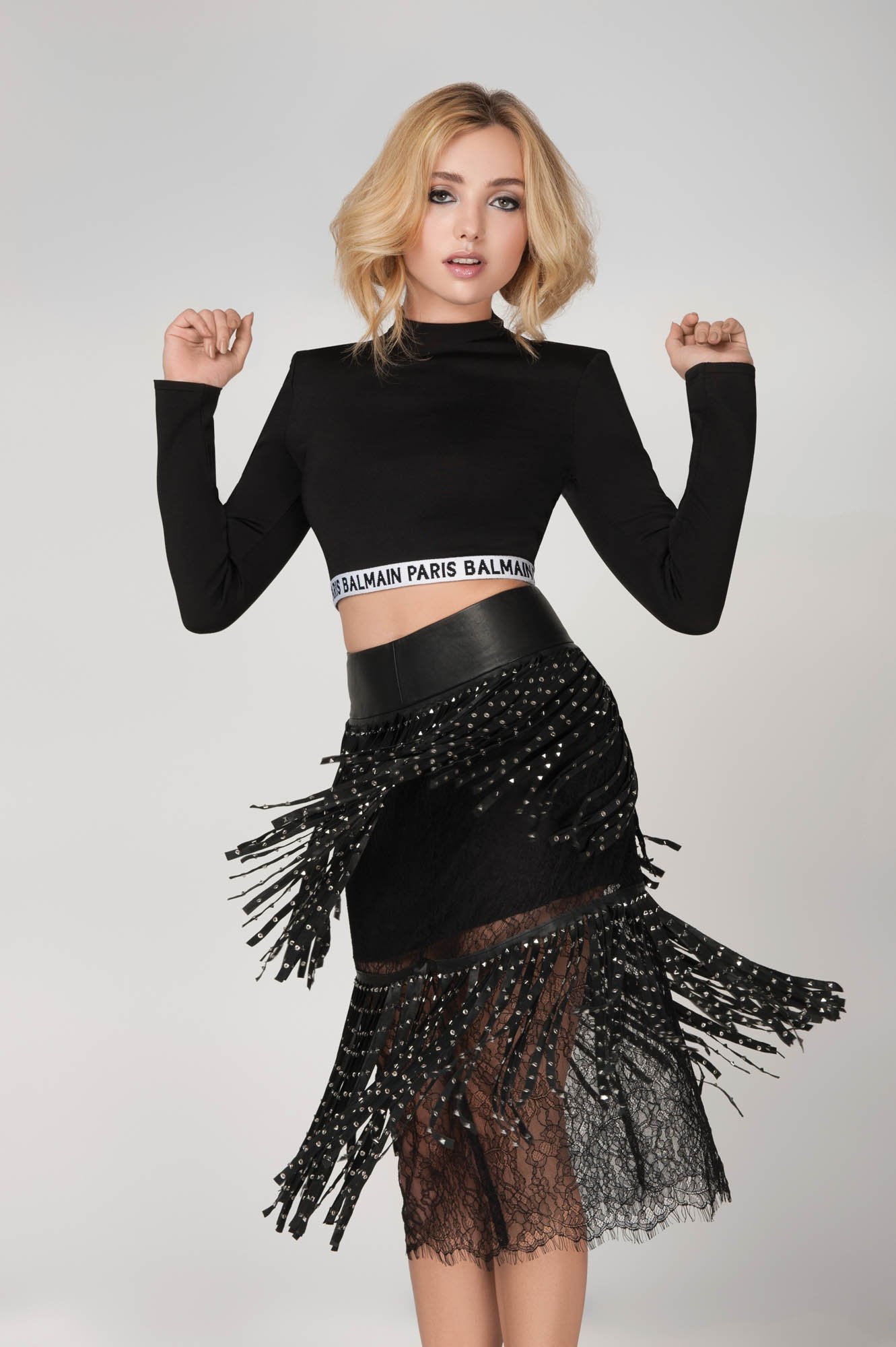 Music – Rap or rock and roll?
PL: Rap.
Sari: Okay, who's your favorite rapper?
PL: In the realm [of rap] Kanye West and Post Malone. I like that vibe.
Fashion – '80s or '90s?
PL: '90s.
Boy bands or girl groups?
PL: Girl groups.
Sari: So, I have to ask now, who's your favorite girl group?
PL: Spice Girls. I did a music video for Little Mix recently so they're up there, too!
New York or LA?
PL: Aw, that's hard. You know, I think New York [pause] even though I love LA. I have my heart in both places.
Sari: Okay, what's the best advice you've ever been given?
PL: I think a lot of people have taught me how to stand up for myself in this industry. You have to [in order] to not get pushed around. You have to be able to speak up; to look out for yourself and your well-being. Even though it seems so simple, it's something that is so important to remember.
Sari Cohen
Stylist: Elena Vasilevsky
Photographer: Ryan Jerome
Production: Inlove Media & Production
Makeup: Jessica Chu
Hair: Michael Kanyon @Celestine
Agency Assistant: Jorge Sida-Valdez