"Cheers" was the place that reminded the world, "you wanna go where everybody knows your name." Of course, it may have only existed on screen, dished out in weekly doses, but the show stood for something more than just a story about a local bar and its regulars. It gave audiences comfort in recognizing that somewhere out there, no matter what city you lived in, you too could have your very own "Cheers." The Village on Ventura Boulevard in Studio City is today's restaurant version of "Cheers" for many. Offering a beautiful outdoor dining experience complete with delicious food and tasty drinks, here, you're just as likely to see a familiar face from the television screen as you are to see the familiar face of a friend.
Frank Leon, who also owns La Loggia and Ceremony Bar in Studio City, opened The Village in 2012. While each of his establishments features a different concept, The Village's focus is on tapas-style continental cuisine. Don't expect a formal sit-down restaurant (you can get that at La Loggia). Here, you get delectable dishes served at half-portion sizes, which is easy for both your stomach and your wallet to digest.
The Village finds a happy home somewhere between Spanish influence and California cuisine. It's perfect for family and friends who want to share meals in order to get a taste of multiple dishes. Located in the heart of the city, Leon has poured his own heart into this establishment. As a devout family man, working his way up in the restaurant business since he was 17, his restaurants became his calling. You can almost taste the passion in every bite. The love is apparent in each dish made, and every that's smile exchanged.
Leon changes the menu every season, offering patrons even more variety to add to their list of growing favorites. Longtime staples bring customers back, as they crave the twists that he takes with his dishes. With plenty of vegan and gluten-free options, The Village is the perfect place for groups of people with all types of culinary preferences.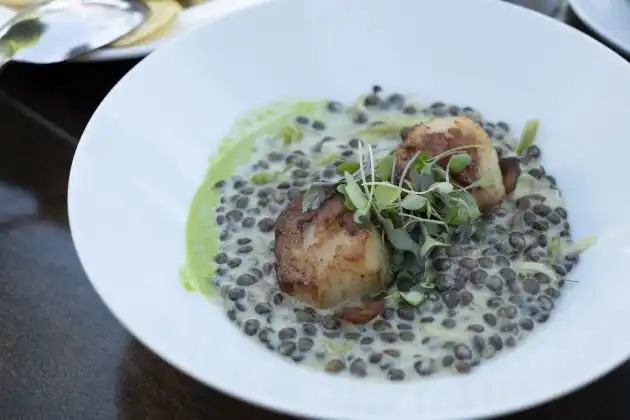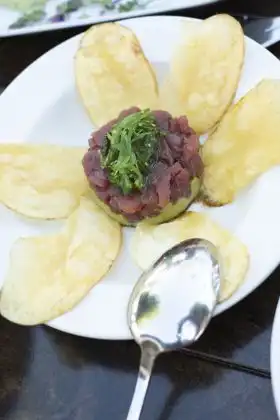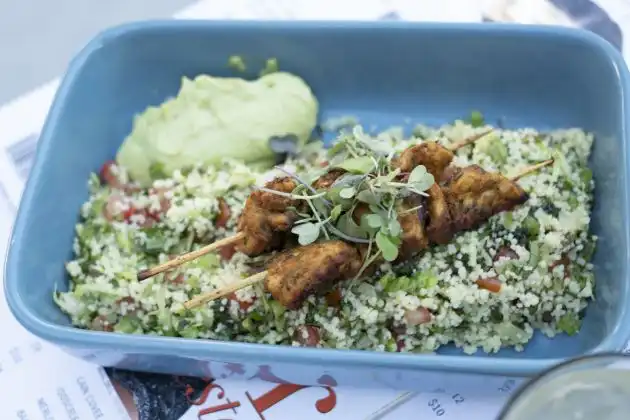 Basic bites include treats such as their famous, mouthwatering Brussels sprouts, and the zesty tuna tartare. You can go vegan (and gluten-free) with their meatless tacos under the basic fare portion of the menu. Frank's quinoa salad is another wonderful option to bring to your table. Add in a pizza, another one of Leon's scrumptious salads, some Croquettes de Yucca, top it off with a dessert like the Butterscotch Budino, and you've got yourself the dinner of champions. You'll certainly feel like one by the end of the meal. There are plenty of drinks you can pair your meal with, too. Cocktails such as The Villager and Bitches Brew are favorites here. It's another area of the menu you're going to want to explore thoroughly.
The dishes are all developed by Leon. "A lot of chefs don't learn in school," he revealed to INLOVE Magazine over dinner. "Not everybody is fortunate enough." Leon's own journey took him from washing dishes to owning three restaurants. He learned everything he knows from hands-on experience in the kitchen. And has grown an entire community around his establishments.
Leon is originally from Costa Rica, and he works with primarily European chefs. He says that the secret to success is all about adapting and changing with the times. That holds true now more than ever due to the worldwide pandemic, which hit the restaurant industry particularly hard. With the pandemic leaving restaurant owners all over the country to adjust, Leon has once again adapted. Fortunately, his spaces leave a lot of room out front for outdoor dining. Many restaurants don't have that luxury, even in California.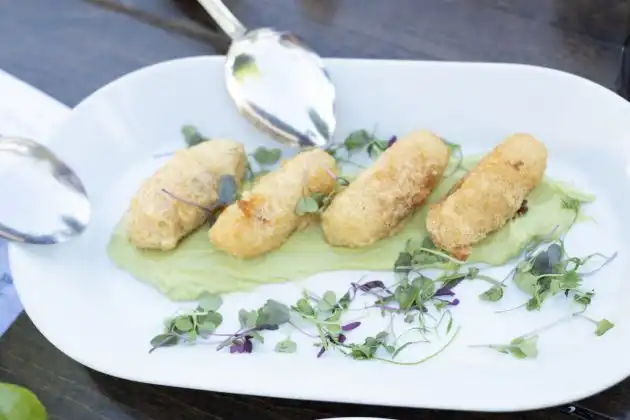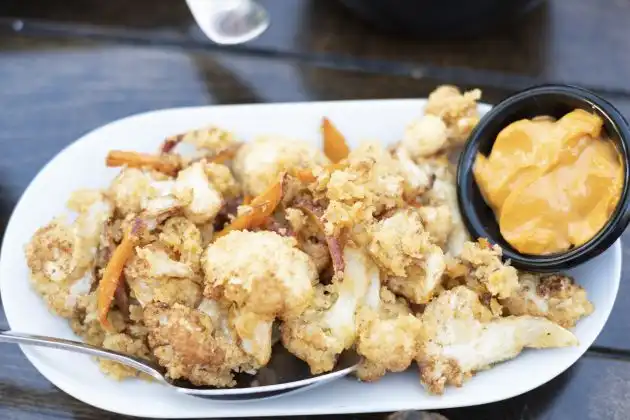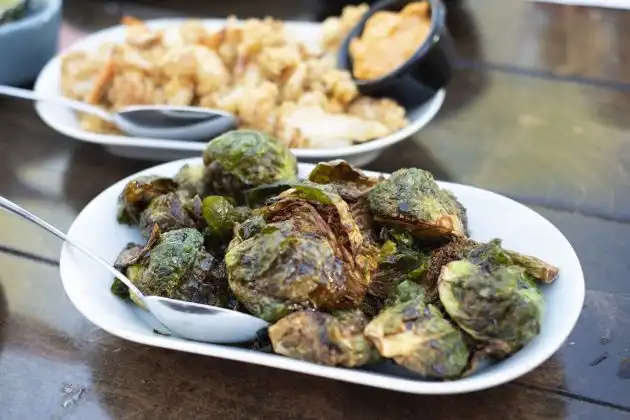 Both La Loggia and Ceremony Bar have their own appeal as well. La Loggia has been a long-standing favorite since 1986, while Ceremony Bar, a Mexican taqueria that Leon reinvented, opened in The Valley about four years ago. As the city changes, Leon evolves with it, altering everything from the menu to the atmosphere. La Loggia is known to have more of an elegant, speakeasy kind of vibe. While Ceremony Bar is more modern and a bit more casual, modeled after the celebration of Día de los Muertos.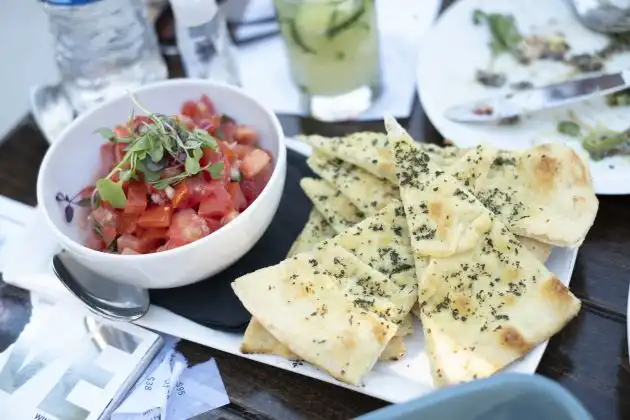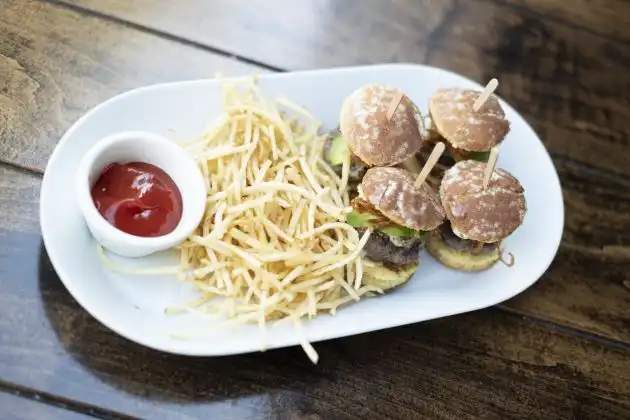 "Each place has its own identity," Leon pointed out. "I feel very lucky that I'm living the American dream. I started this at 17. This is all I've done all my life. I worked in two establishments my entire life, and the third establishment became my own. I was 25 years old. I'm proud of that. I'm proud that I'm still here working, and my establishment is still open. It's not an easy industry. Considering the fact that I came out of learning from good teachers, I was able to capture the best information they gave me, and I exercised that to sustain and maintain my success."
Since the pandemic began, nobody knows when or if things will ever return to "normal." While the restaurant industry converts the majority of their business to app-related takeouts, Leon turns his focus once again to how he can reinvent things. He created The Village as a place meant to nurture the spirit of community, a place where family and friends are one and the same. Everyone has heard the saying, "It takes a village…" but those who know Leon and his family know what it actually means to be part of The Village that matters most.
Sari Cohen