Have you ever wondered if your mole is atypical? Or why you have a rash? The answers you seek can be found with the help of a dermatopathologist. Dr. Gretchen Frieling is a physician, and as a dermatopathologist, she interprets skin biopsies under the microscope. She's triple-board certified in anatomic pathology, clinical pathology, and dermatopathology. While she's located in Wellesley, Mass., she is licensed in numerous states and can read biopsies from all over the country. She operates under GFaceMD and has been featured on Good Morning America, NBC News, as well as in publications such as InStyle and ELLE.
"As a child, I grew up with two professional and extremely hardworking parents, a lawyer and a surgeon," Dr. Frieling tells INLOVE Magazine. "Schoolwork always came first, and A's were the only option. I have always been a go-getter," she continued. "A go-getter with a ton of energy and passion that I poured into school, dance, art, sports, and most importantly, my family. My parents would have supported any career path I chose, but science and math came naturally to me. I would accompany my father to the hospital for rounds as a small child, which led to accompanying him in surgeries as a pre-medical student. My formative years confirmed my desire to pursue medicine, and the rest was history."
Dr. Frieling nurtured her creative side as well. She took on a combination of dance and medicine during her formative years. In high school, she attended the Central Pennsylvania Youth Ballet and the Juilliard School for intensive ballet studies. Through her college years at Florida State University, she danced and studied for her Bachelors in Science. Once in medical school at the University of Florida, she transitioned more to yoga and stretching. "I do believe my dancing background gave me a strong stage presence and speaking quality that I use with me every day," she explained.
After medical school in Florida, she matched at her top choice for residency at Beth Israel Deaconess Medical Center/Harvard Medical School in Boston. Several months after she moved to Boston, she met her husband at a waterfront restaurant. They were engaged six months later. She completed her residency training in Anatomic and Clinical Pathology and then continued to do her Dermatopathology Fellowship at the University of Vermont Medical Center. In 2017, she opened her boutique aesthetic medical practice, GFaceMD.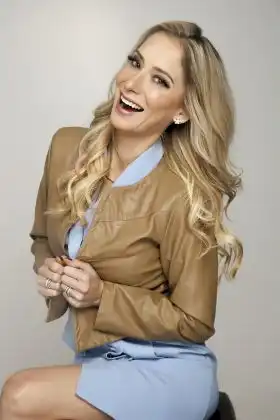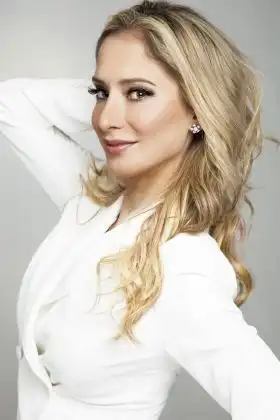 "My passions for life, art, and medicine have all met in the most incredible way with the formation of GFaceMD," Dr. Frieling says. "A combination of my perfectionistic characteristics, training, and love for people are a few of the qualities I give to my practice every day. I focus my practice on a 'less-is-more' approach when it comes to injectable treatments, with the ultimate goal of enhancing and optimizing proportions and beauty."
Beauty isn't the only thing Dr. Frieling knows how to enhance. She grew her patient list largely thanks to social media. She uses Instagram as an outlet for her creative side. "The combination of medicine and art have met in the middle here. Authenticity and creativity are everything on Instagram," she explained. "People want to connect with you and feel as though they know you. I use my videos to show real patients, real results, and also to educate on interesting skincare, skin health, and non-surgical injectables. I also share pieces of my personal life and travels. Instagram is my way of connecting and networking, and it is the one platform that I believe allowed GFaceMD to grow as quickly as it did."
When she opened GFaceMD and broke away from her dermatopathology career, Dr. Frieling was one of, if not the first, pathology-trained dermatopathologist to open a nationally-recognized medical aesthetic practice. "After I took this leap and opened myself up to criticisms, others with my same background followed suit," she said.
Dr. Frieling's training has allowed her to master the intricacies of both the macroscopic and microscopic qualities of the skin. She has authored various publications in dermatology and pathology literature as well as written textbook chapters, taught Harvard medical students, and given presentations at national conferences. "I genuinely believe in lifelong learning and have a passion for teaching," she articulated. "You are never too 'old' or too 'established' or too 'great' for learning. I utilize and study the most up-to-date technology, concepts, and techniques to give my patients the most optimal results."
Dr. Frieling is so loved by her patients and the public that she was chosen as one of the Top 100 Injectors in America for 2019-2020. "I give my patients tools to assist in their decision-making process," she explained. "My goal is that they feel equipped to make an educated decision." Dr. Frieling also embraces feedback. "I want my patients to feel comfortable asking questions. To talk openly about their appearance," she told INLOVE. "I want to hear how they feel before and after their treatment." She strives to be passionate, open, and approachable. "I am dedicated to establishing and maintaining genuine and unique relationships with my patients," she added. "I want my patients to achieve their best self, both inside and out. I listen to their requests and concerns. Client satisfaction is my top priority. I am always upfront, honest, and clear about what to expect from your treatments. I feel that being a physician is both an honor and a privilege."
The practice focuses on facial optimization using minimal product and the most up-to-date and highly advanced techniques. Services include non-surgical injectables such as neurotoxins and dermal fillers, biostimulatory collagen treatments, fat dissolving treatments, microneedling, chemical peels, facials, dermaplaning, and more.
She also developed her own skincare brand. "The Sonyer Skin Face and Body Collection debuted in 2020, and it has already exceeded all expectations, selling out many times," Dr. Frieling pointed out. "The line was developed by myself and our team of medical experts, with your skin in mind, offering both a luxurious experience as well as unmatched, spot-on ingredients and results. The Sonyer Skin Collection has both medical and natural/organic facial skincare products that target all types of skin, from dry to oily, to sensitive and more. The Sonyer Skin Body Line brings body care to the next level, with luxurious oils, creams, scrubs, and more. The collection has already taken the country by storm, with placements in many retail stores, and it continues to grow. Readers can follow our Instagram @sonyerskin and send us a message to say hello. If you mention this article, we are happy to give you a discount code for your first purchase."
In the future, GFaceMD plans to expand locally and will potentially have several satellite offices. Dr. Frieling will continue to use her voice to spread knowledge and education for the aesthetic community.
Additionally, due to the pandemic, she launched a global aesthetic symposium this year, FACEit Virtual, that spanned eight countries for the first conference. "We bring together the best of the best in the industry to facilitate advanced learning and community. We are looking forward to FACEit Virtual 2021 in February," Dr. Frieling said. You can also follow them on Instagram @faceitvirtual or check it out online at www.faceitvirtual.com. On top of that, Dr. Frieling launched an online learning platform, FACEit scholar, where you can purchase online lectures and tutorials to further your knowledge. More on that at www.facecitscholar.com.
"Never underestimate the influence you have, specifically as a woman, on others you interact with." Dr. Frieling concluded. "Get up, dress up, show up, and invest in your mind. Downtime, when it's forced, is a beautiful time for growth."
Sari Cohen.