Chef Baxtrom has swooned the hearts and taste buds of Prospect Heights, Brooklyn with his new eatery, Olmsted. At Olmsted, one can nourish all their senses and feed their soul.
Olmsted, a 50-seat restaurant, showcases a seasonal and creative vegetable-forward menu that highlights produce from the lush backyard garden as well as local farmers. Greg's ingredient-driven menu features dishes like: Carrot Crepe with Littleneck Clams and Sunflower; Kale and Crab Rangoon with sweet and sour sauce; Trout with Creamed Brussels Sprouts and Chestnuts; and Frozen Yogurt with Lavender Whipped Honey.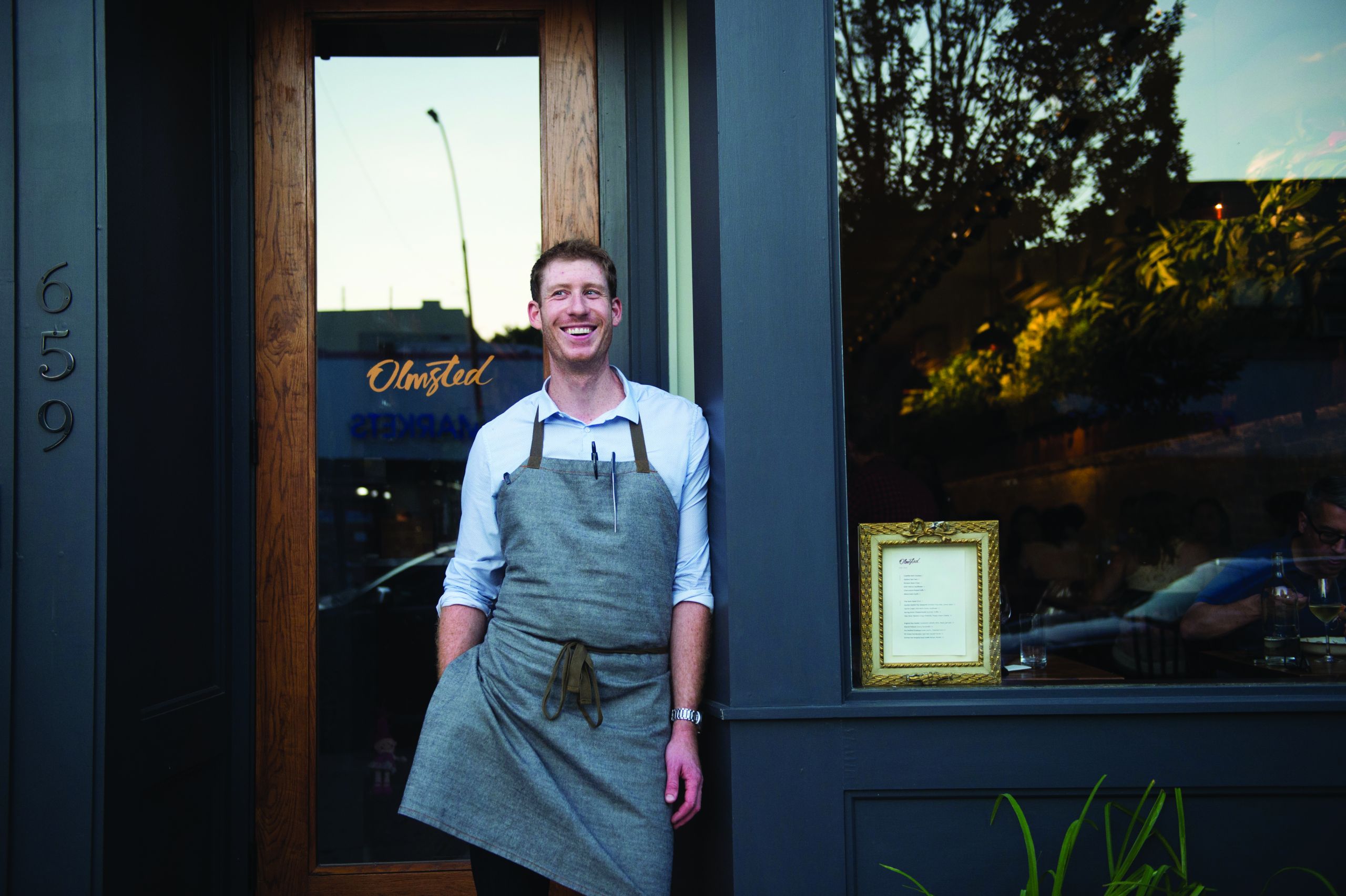 PHOTOS COURTESY OF OLMSTED RESTAURANT
GUESTS CAN ENGAGE IN THE BOTANICAL
SURROUNDINGS WHILE DINING OR
INTERMINGLE WITH OTHER PATRONS AS THEY
SIP AROMATIC COCKTAILS, SKILLFULLY
ARRANGED AT THE COMMUNAL TABLES
During the early Spring of 2016, chef, Greg Baxtrom, ventured out to go solo with the launch of his first restaurant, Olmsted. Olmsted is named after the famed architect, Frederick Law Olmsted, who designed of Prospect Park along with Calvert Vaux.
Chef and co-owner Greg Baxtrom worked in some of the world's most exciting kitchens, including Alinea, Blue Hill at Stone Barns, Per Se, and Lysverket in Norway, and he was also personal chef to Jerry Seinfeld.
The restaurant literally brings a taste of the outdoors directly to the table. Different herbs, spices and vegetables are incorporated into the dishes for enchanting meals. Cocktails are sourced directly from their own gorgeous backyard garden and living wall.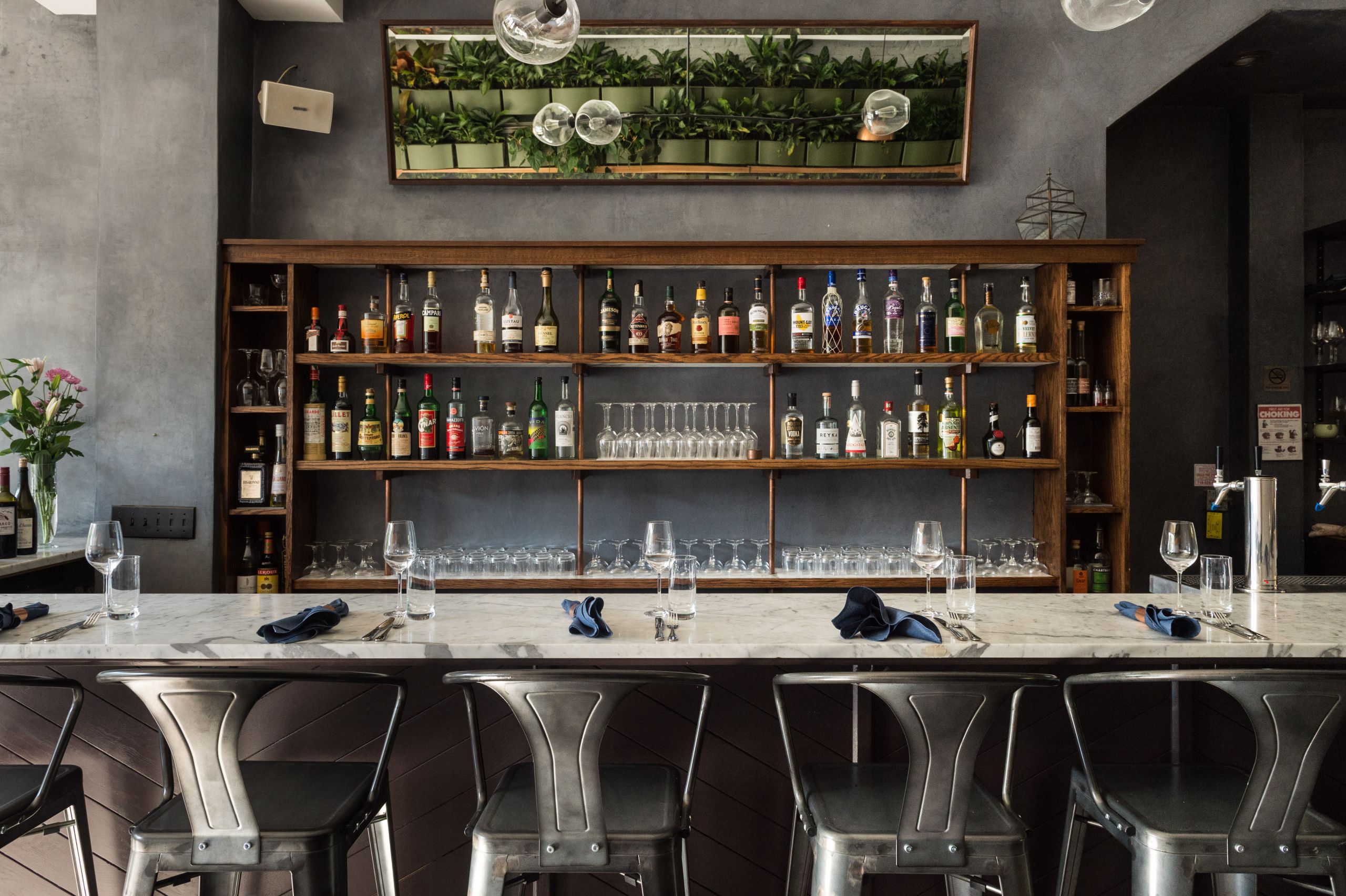 PHOTOS COURTESY OF OLMSTED RESTAURANT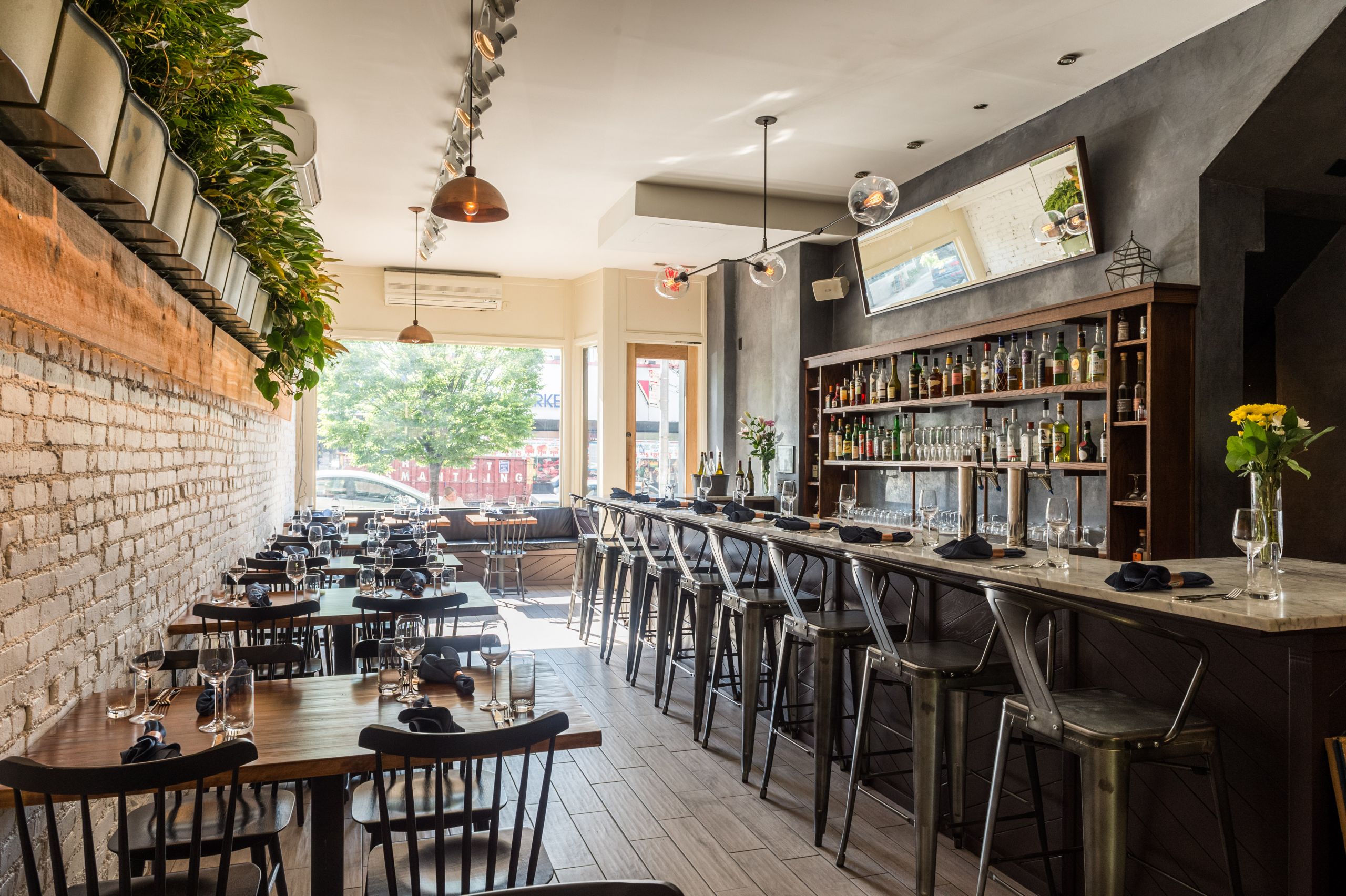 PHOTOS COURTESY OF OLMSTED RESTAURANT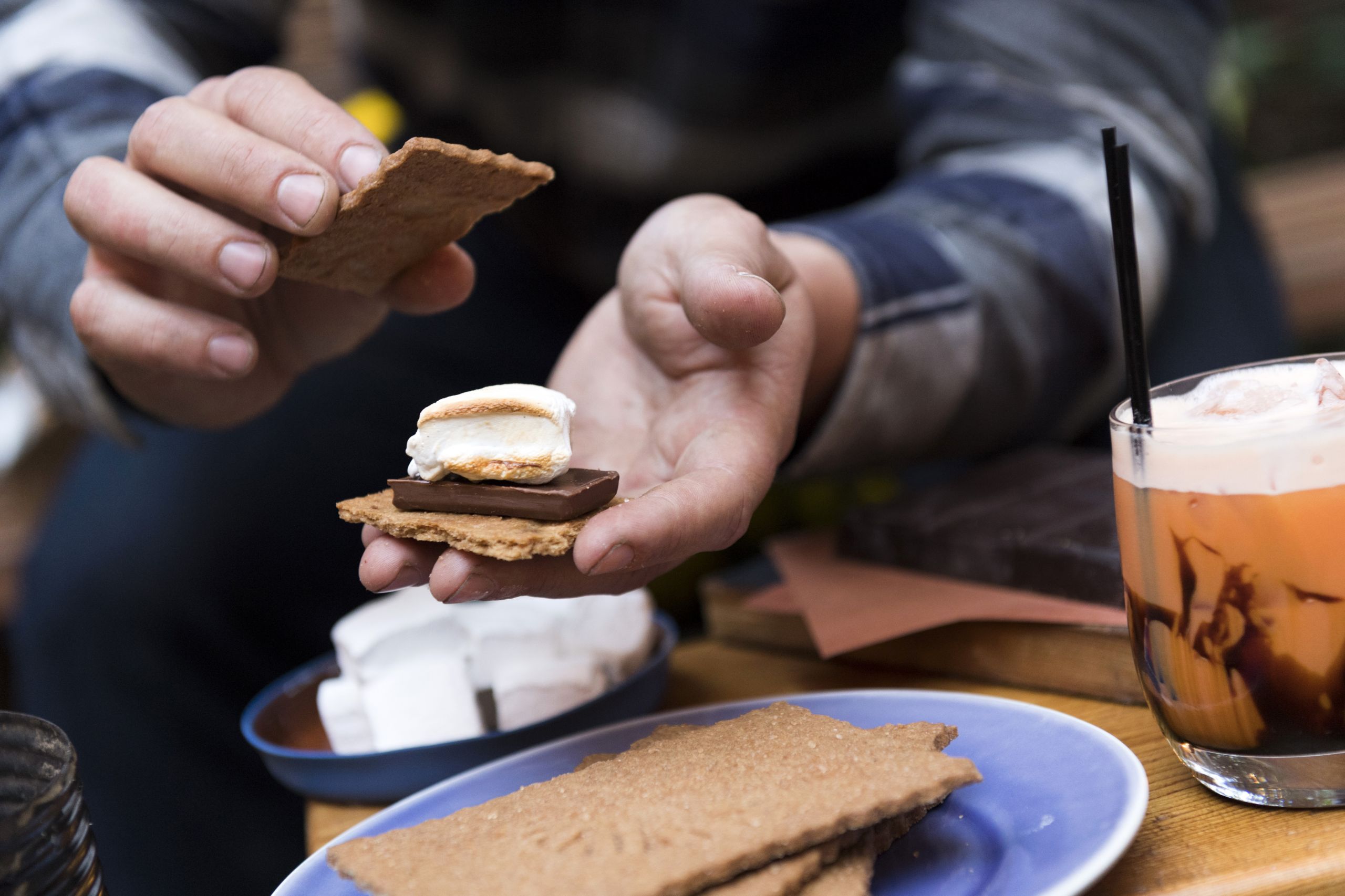 PHOTOS COURTESY OF OLMSTED RESTAURANT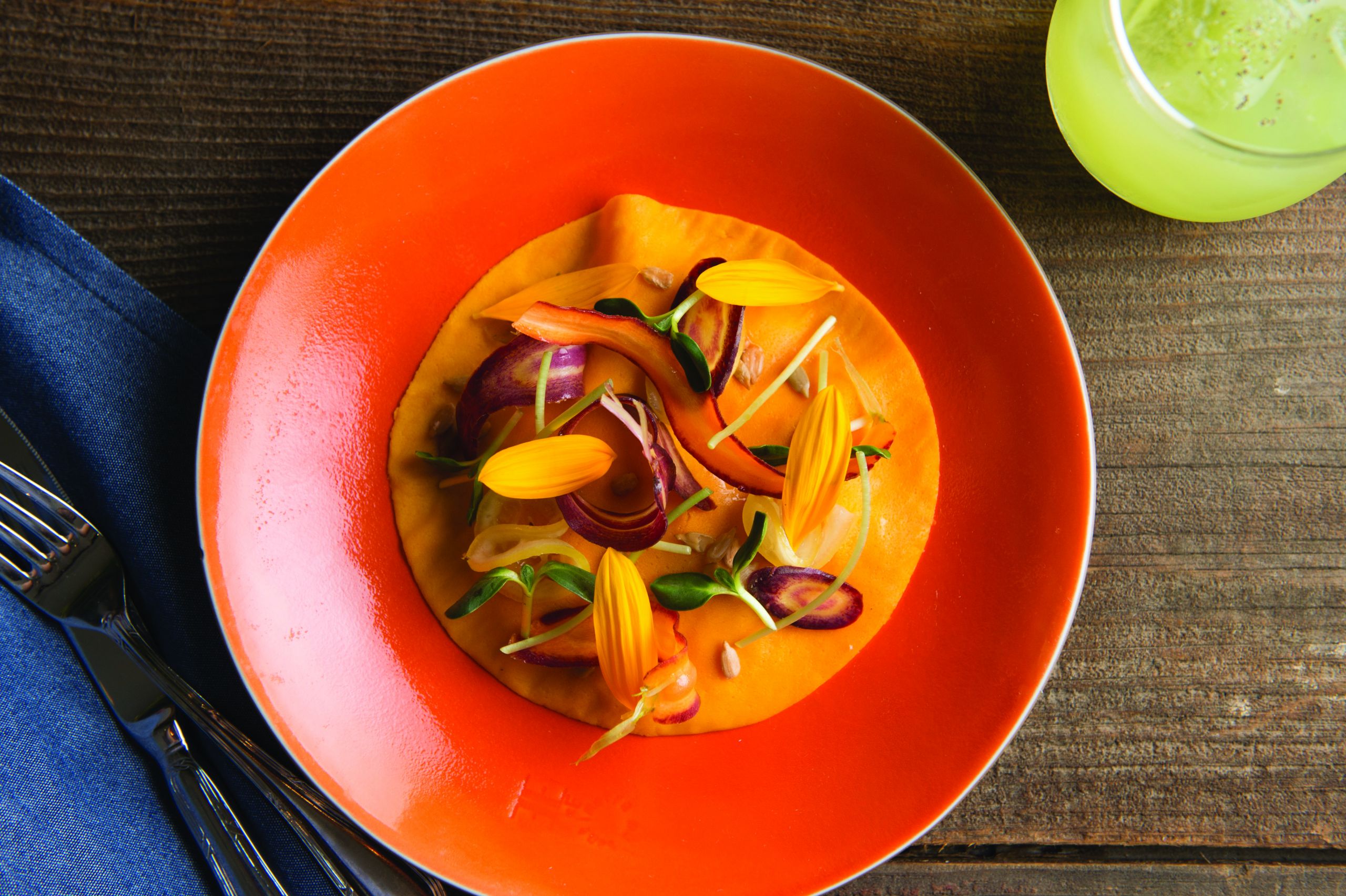 PHOTOS COURTESY OF OLMSTED RESTAURANT
Just as people may gather to bask in the tranquility of what is popularly known as Brooklyn's backyard (Prospect Park), they are given the same opportunity in the backyard garden (built by Baxtrom and Rothman themselves) of Olmsted. Guests can engage in the botanical surroundings while dining or intermingle with other patrons as they sip aromatic cocktails, skillfully arranged at the communal tables. Patrons, who are fortunate enough to be seated at the counter of the open kitchen, can enjoy the mastery of the chefs meticulously preparing their meals. One cannot help but admire and appreciate the great attention to detail that goes into every dish. The presentation is uniquely elegant and aesthetically pleasing, deserving to be exhibited as a work-of-art in the neighboring, Brooklyn Museum.
Many venues for fine dining come with prohibitive price points and are reserved only for society's more elite. Baxtrom manages to bring that same air of sophistication and dining excellence to Olmsted at more down-to-earth prices.
659 Vanderbilt Avenue at Park Place, 718-552-2610, olmstednyc.com
Production: INLOVE Media & Production