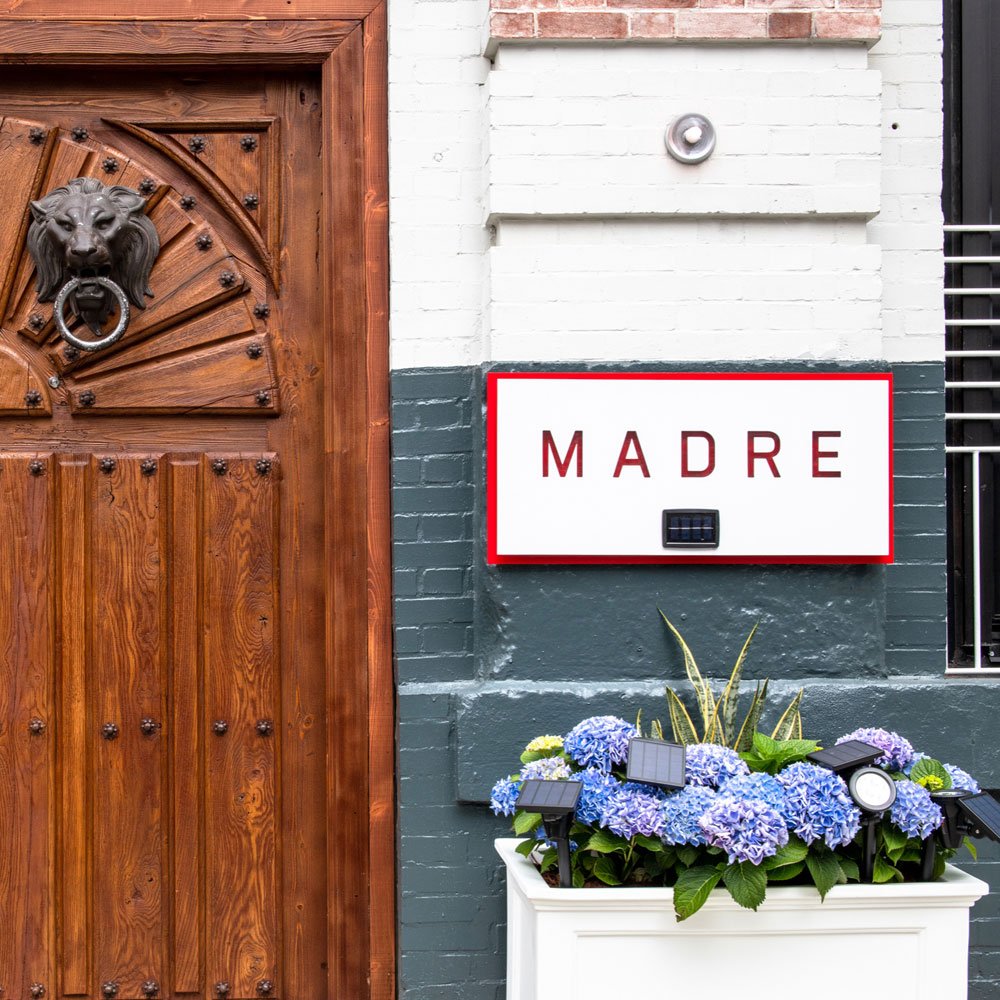 MADRE is Greenpoint's latest eatery that's causing a buzz in Brooklyn. MADRE aims to be a staple part of the Greenpoint community. Located at the Franklin Guesthouse, MADRE welcomes locals and visitors alike to make MADRE their second home. Prepare your palate to be appeased with French, Italian, Spanish, and American flavors. The fusion of flavors blends well with the overall melting pot of NYC.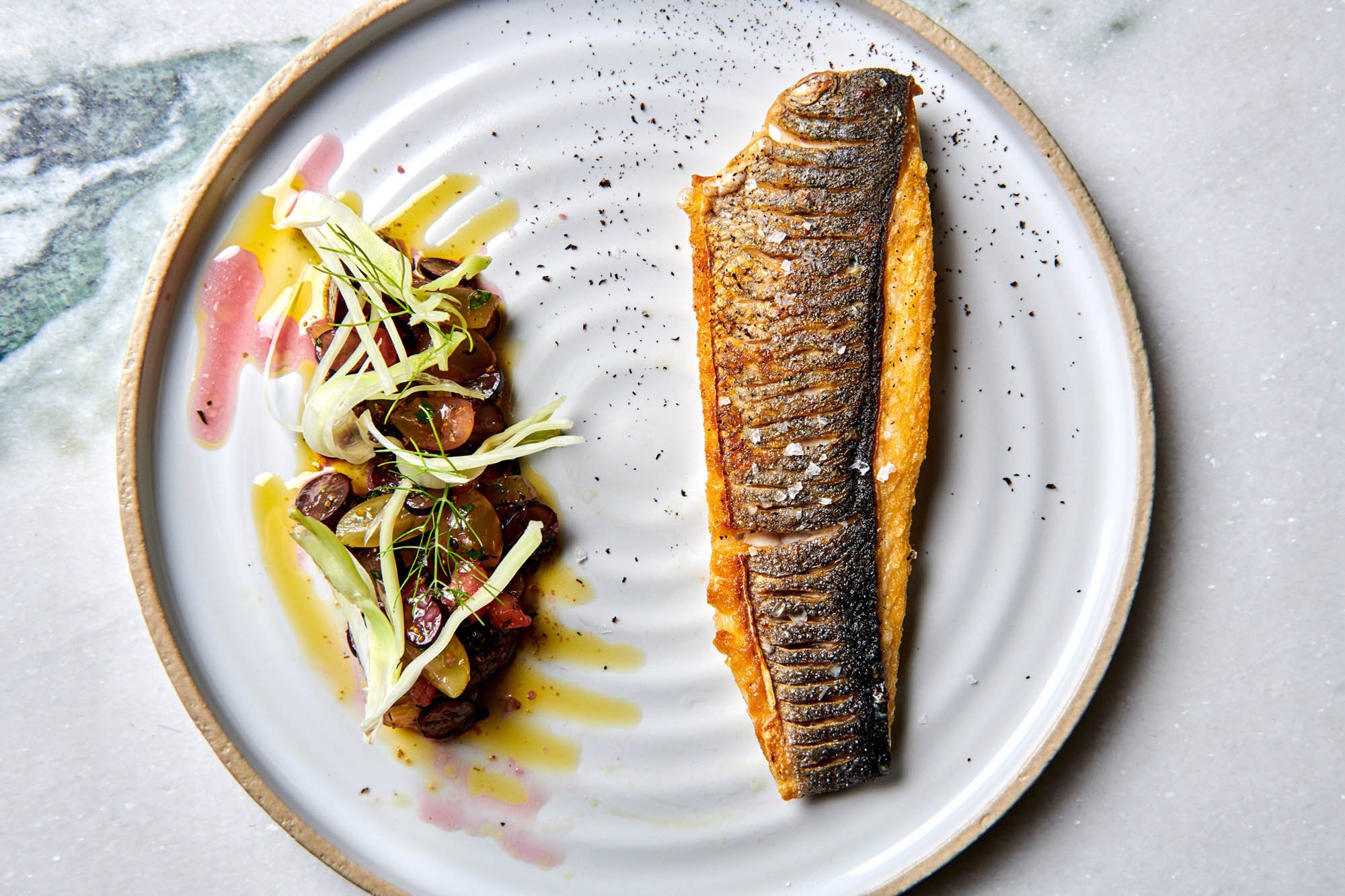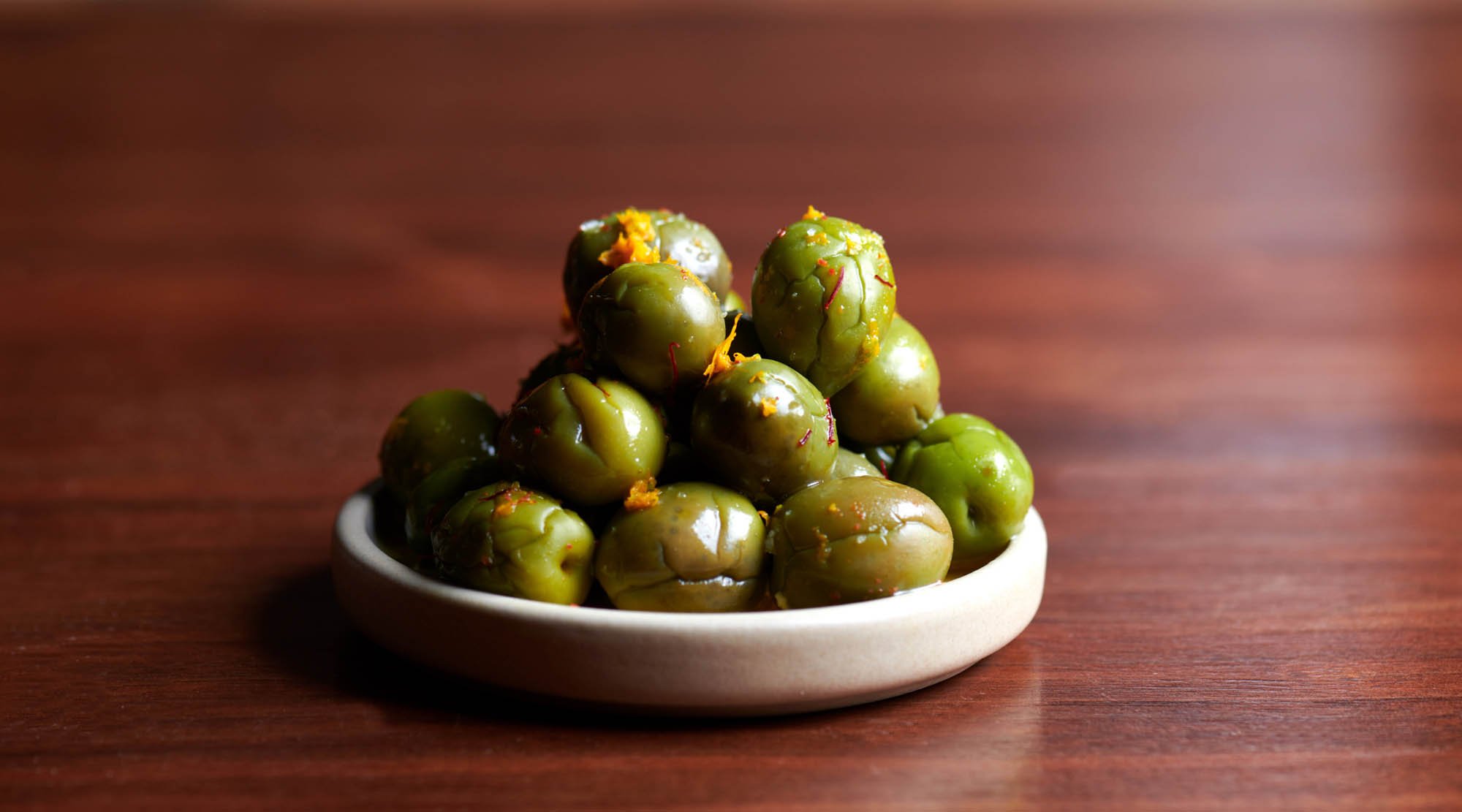 MADRE'S overall warm aesthetic is an amalgamation between classic and modern. With distinctive elements including exposed brick, marble counters, brass fixtures, and mineral-textured walls, MADRE is alluring. Especially the prismatic piece draped all around the bar.
Chef Bryan Noury has over twenty years of culinary experience to add to the MADRE team. Some of his recent positions include Executive Chef of Hotel Americano and Sous Chef of, The Nomad Hotel, both in Manhattan, and Executive Chef of Café Colette in Brooklyn. Chef Noury's experience is seasoned enough to take on the various international methods at MADRE. "I've never done anything else in my life. It's been great, [cooking] I'm truly blessed." Noury mentions when explaining his longevity in the culinary field. Chef Noury takes pride in MADRE knowing that their proteins and veggies are grown locally. Also, fresh seafood is caught daily. MADRE features a seasonal menu that varies based on the availability of produce and ingredients.
To start, relish your taste buds with the crowd-pleasing seared octopus. Served with grilled corn, salsa chorizo verde, and romesco. Not your average octopus dish, the plating itself is a work of art with the array of sauces speckled around the meal. After the octopus, take another nibble from the sea with Branzino: A filet of fish with a thin layer of grape verjus. The crunchy skin complements well with the thinly sliced grapes under the fish. For dessert, try the strawberry soufflé with banana Anglaise sauce. Beautifully heightened and amply fluffy, you'll discover scrumptious berries at the bottom of the soufflé. To finish, grab a vigorous cocktail at the innovatively designed bar.
Jason Kahn, head bartender, leads passionately, appeasing your thirst with cutting edge cocktails. The signature El Sancho cocktail, made with mezcal, habanero, Campari, and apricot is divine.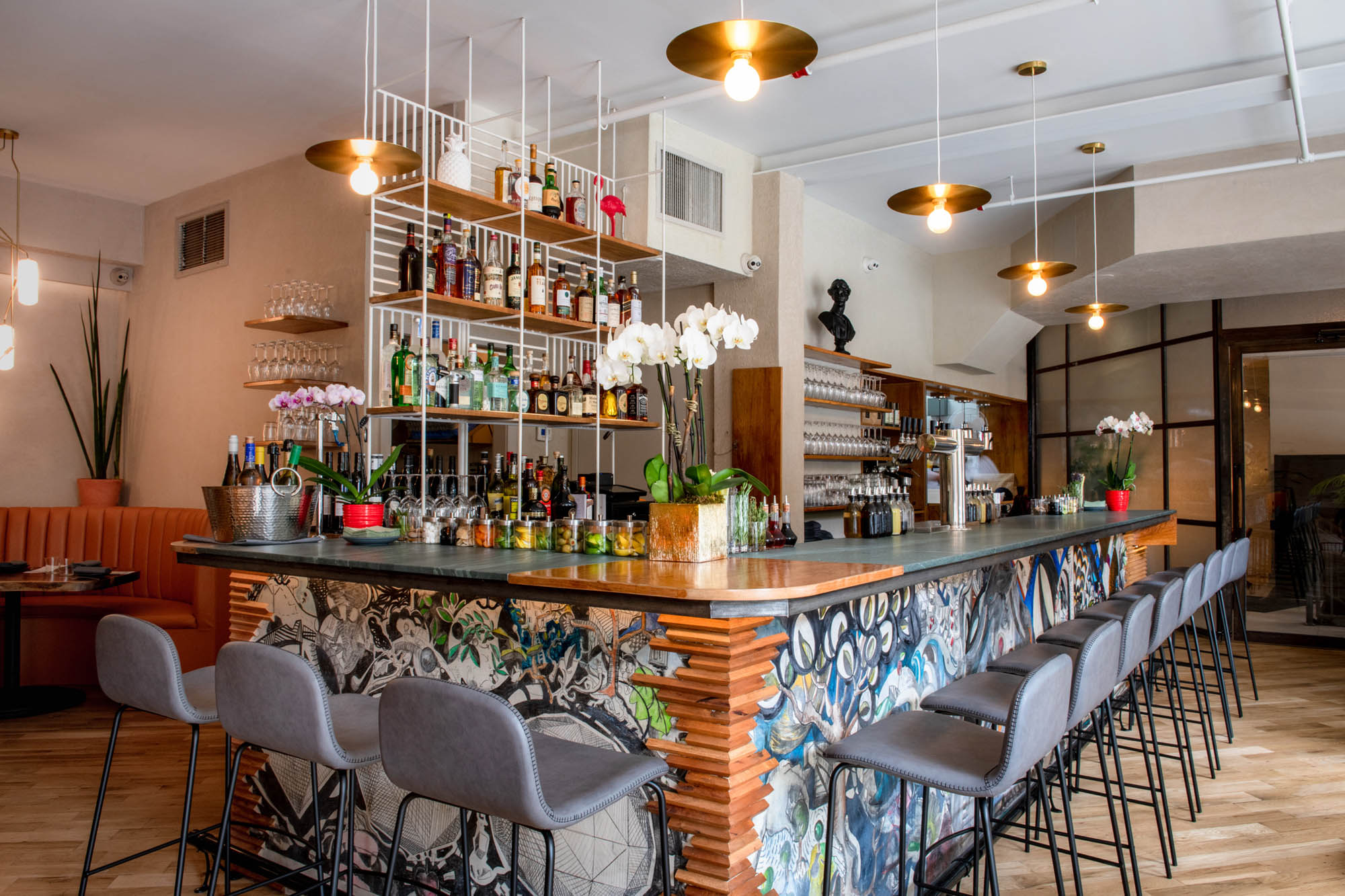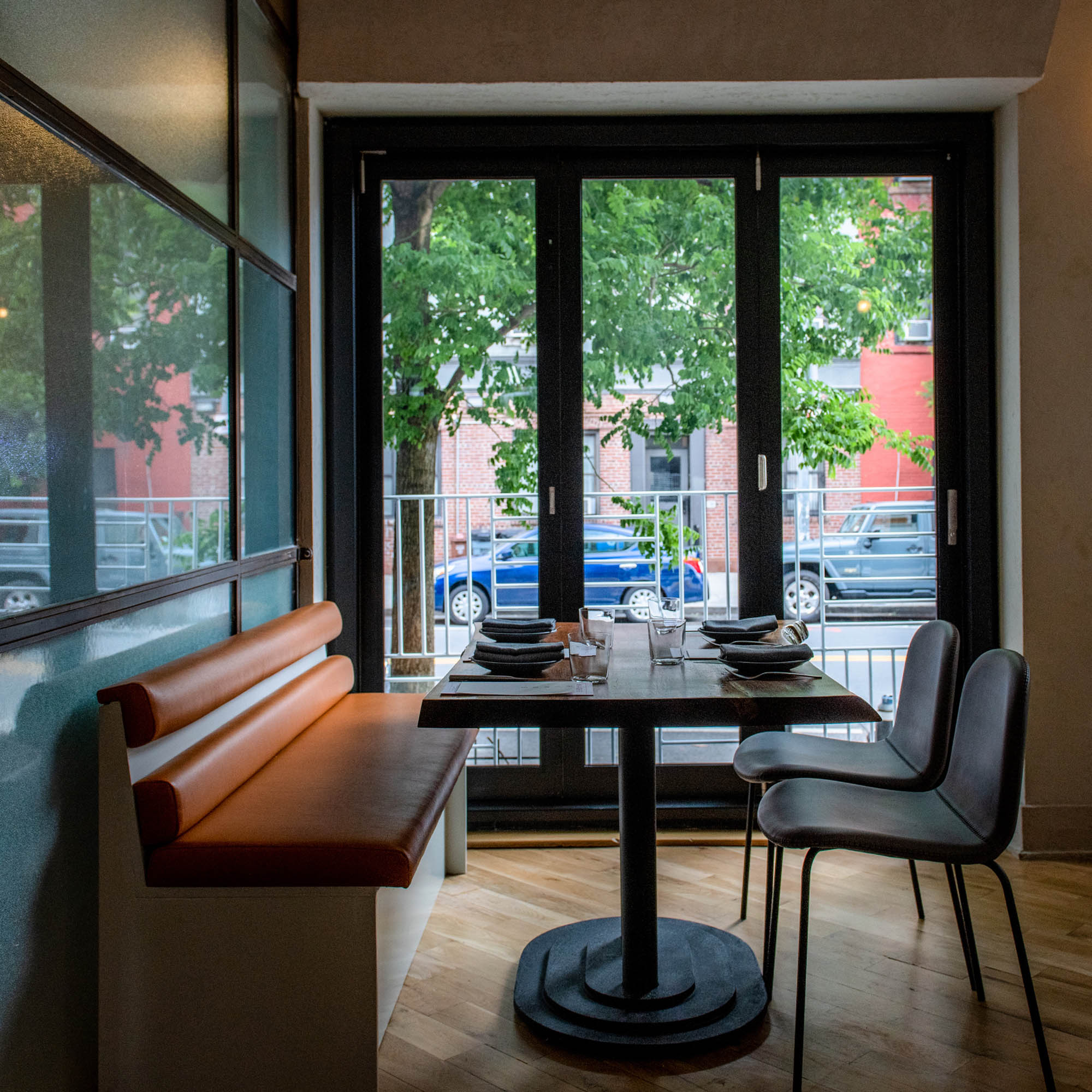 If cocktails aren't your forte, General Manager/Sommelier, Steven Dougherty has assembled a curated wine list of 50-plus labels.
"The wine list was inspired by my journey to becoming a sommelier. It started in my home town in the Finger Lakes where I learned from some of the best people in the wine industry at Hermann J Wiemer Vineyard. From there, I moved to NYC and became a sommelier and surrounded myself by some of the brightest minds in the industry. MADRE'S wine list is producer driven and focusing on a wide range of grape varietals to please any palate."
-Steven Dougherty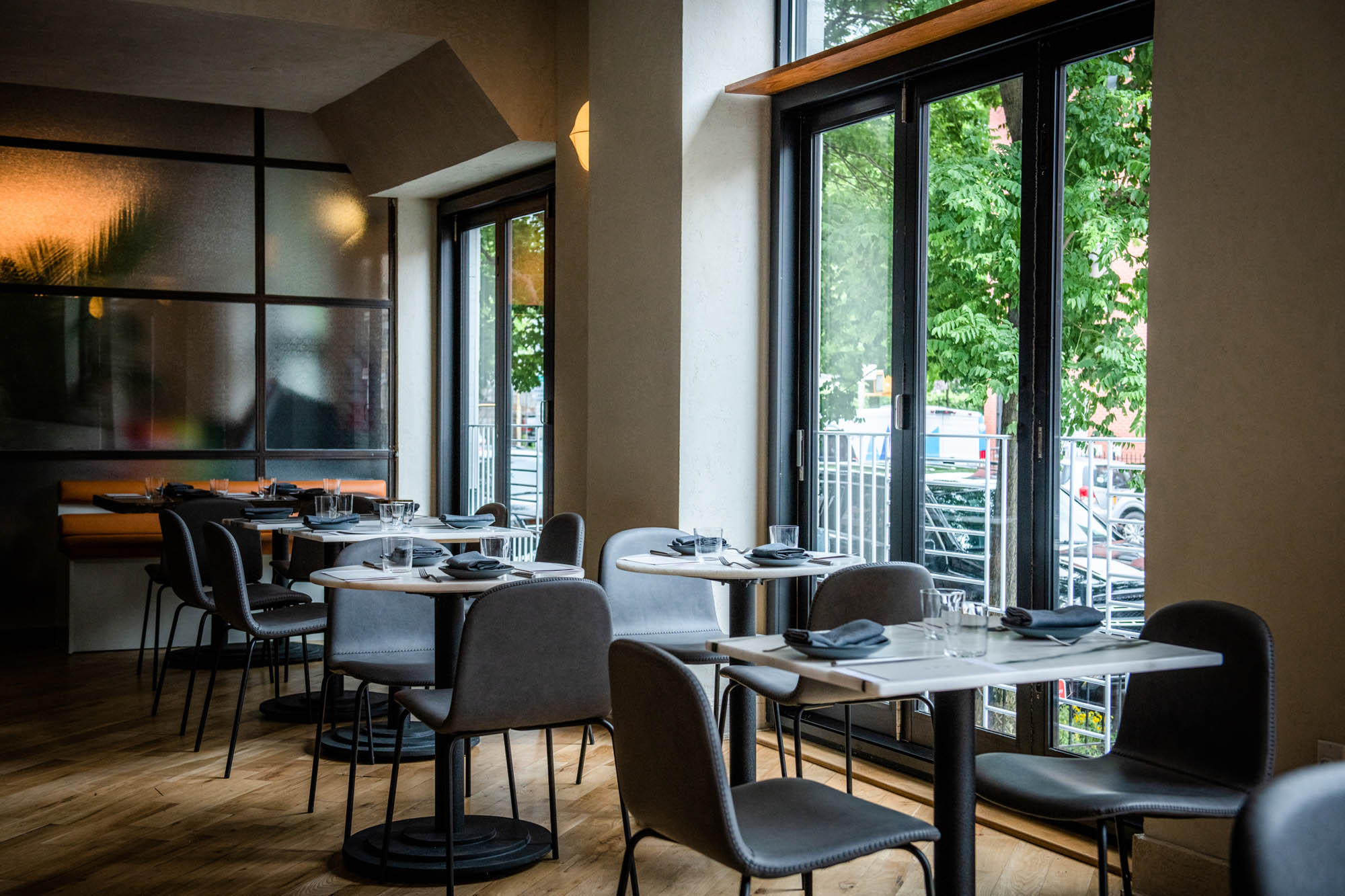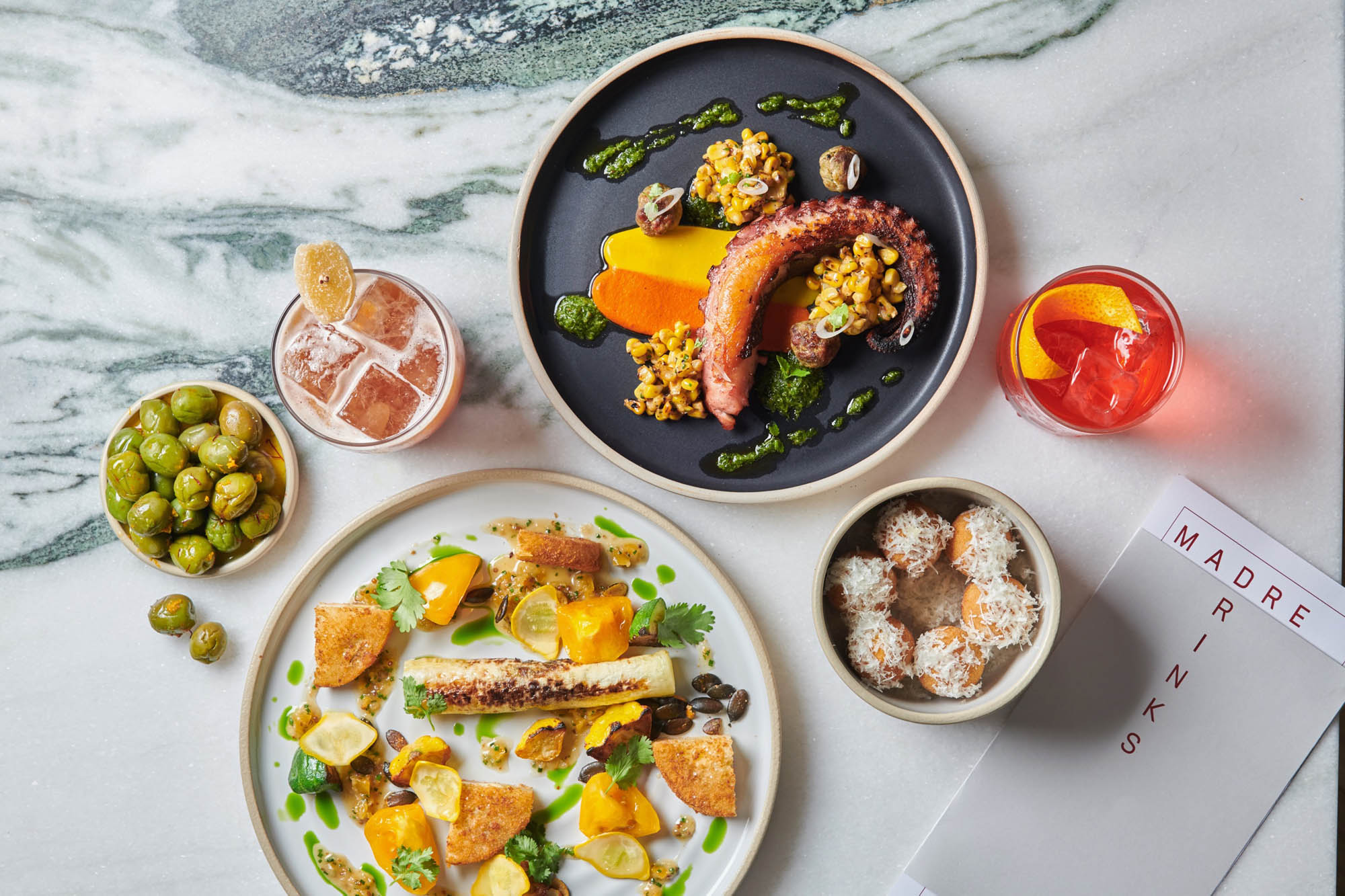 At MADRE, hospitality is everything and they strive to intimately serve you in an effort to make you feel at home. The essence of MADRE is to welcome her guests back home.
Visit MADRE: Upscale dishes, with down to earth atmosphere and intelligent service.
MADRE
214 Franklin St
Brooklyn, NY 11222
Jasmine Farrell

Production: Inlove Media & Production