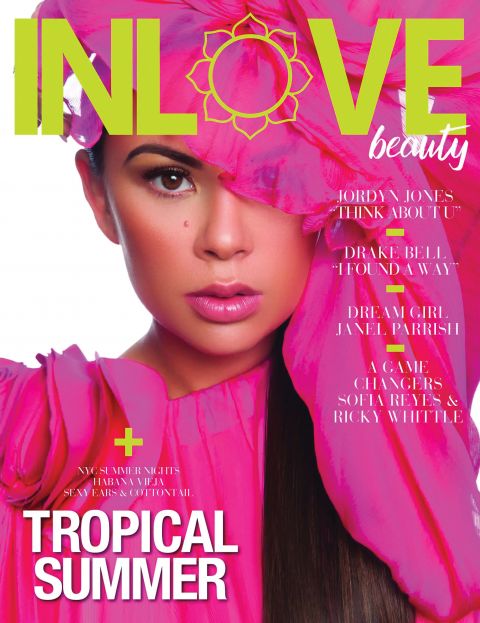 Janel Parrish discusses her dream role, expanding the PLL universe, and what she's currently INLOVE with
"Fingers crossed for more PLL," Janel Parrish teased during her recent interview with INLOVE Magazine. Fans got their initial wish for more PLL back in March, when Freeform debuted the spin-off, Pretty Little Liars: The Perfectionists, with the actress reviving her role as Mona Vanderwaal.  Starring alongside Sasha Pieterse (Alison DiLaurentis), Sydney Park (Caitlin Park-Lewis) and Sofia Carson (Ava Jalali), Parrish and pals seem to be right at home together.
Parrish's journey began long before PLL. Her love for music and theater (which is apparent after one glimpse of her Instagram) kicked into gear at a young age. Between her Broadway roots and her stint as the lead singer of an all-girl pop group, this Hawaiian-born beauty has a list of fun projects. She has incorporated them into her repertoire –including her 2014 appearance on ABC's Dancing with the Stars, where she, and partner Val Chmerkovskiy, finished in third place.
As Parrish expands further into the PLL universe with The Perfectionists and prepares for Netflix's highly anticipated film, To All the Boys I've Loved Before 2, we caught up with the actress/singer/songwriter. We discussed a few things and discovered what she's currently in love with.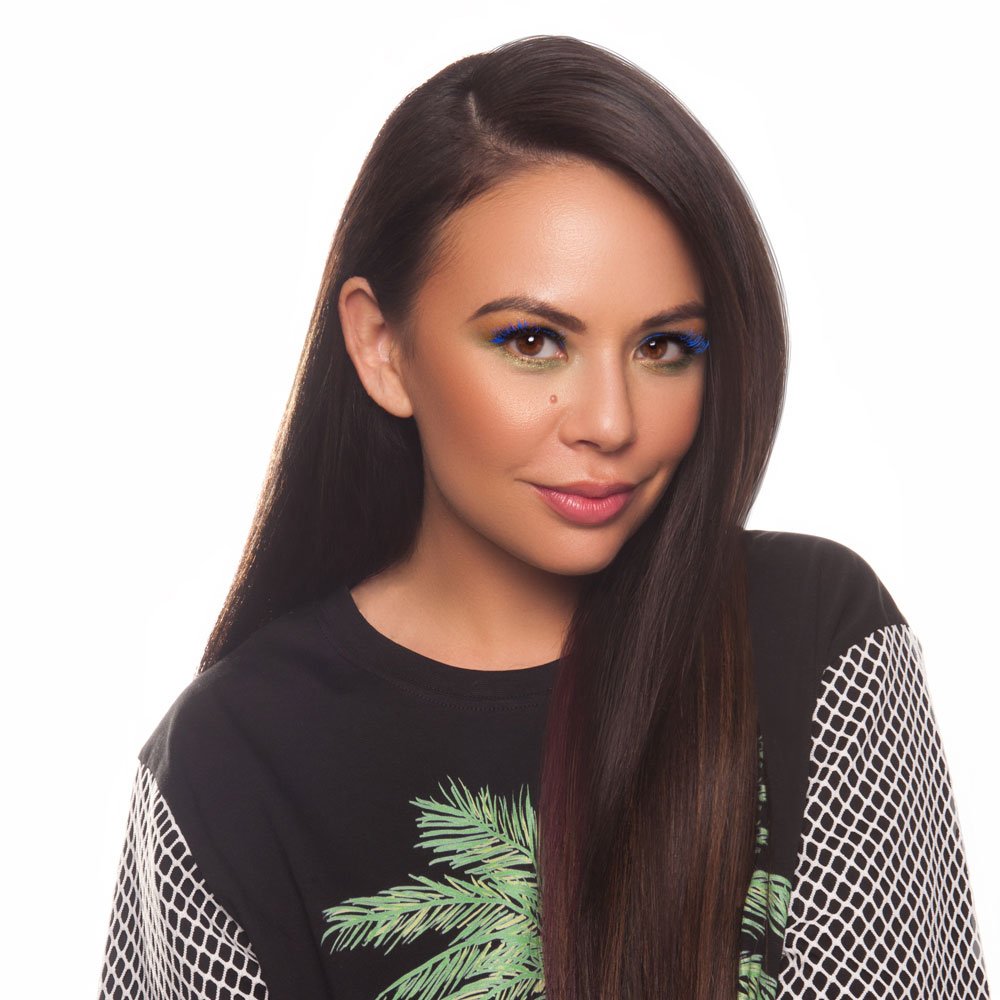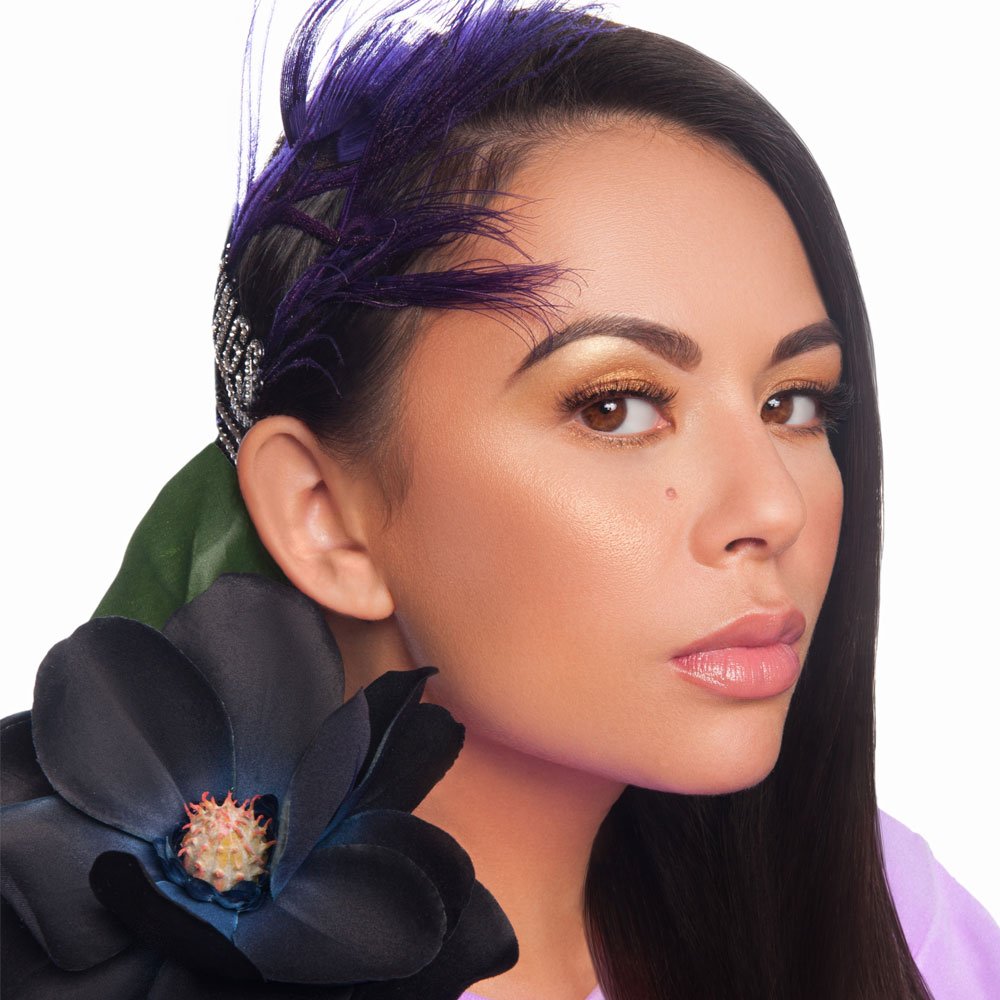 Sari: Do you remember the moment when you first fell in love with performing? When did you know that life in the arts was meant for you?
Janel Parrish: Yes, I do. I was six, and my parents took me to see Phantom of the Opera, on stage. I remember being completely transfixed. I turned to my folks during intermission and said, "This is what I want to do," and then I made it my life to become a performer. I feel lucky that I knew it at such a young age and that my family was supportive enough to help me pursue it. It's all I've ever wanted to do for my whole life.
Sari: What musical do you dream of doing?
JP: There are so many. But, my number one dream role is "Kim" in Miss Saigon. I've wanted that role since I was six years old. I used to listen to it on repeat.
Sari: Do you have plans to return to the theater?    
Advertisements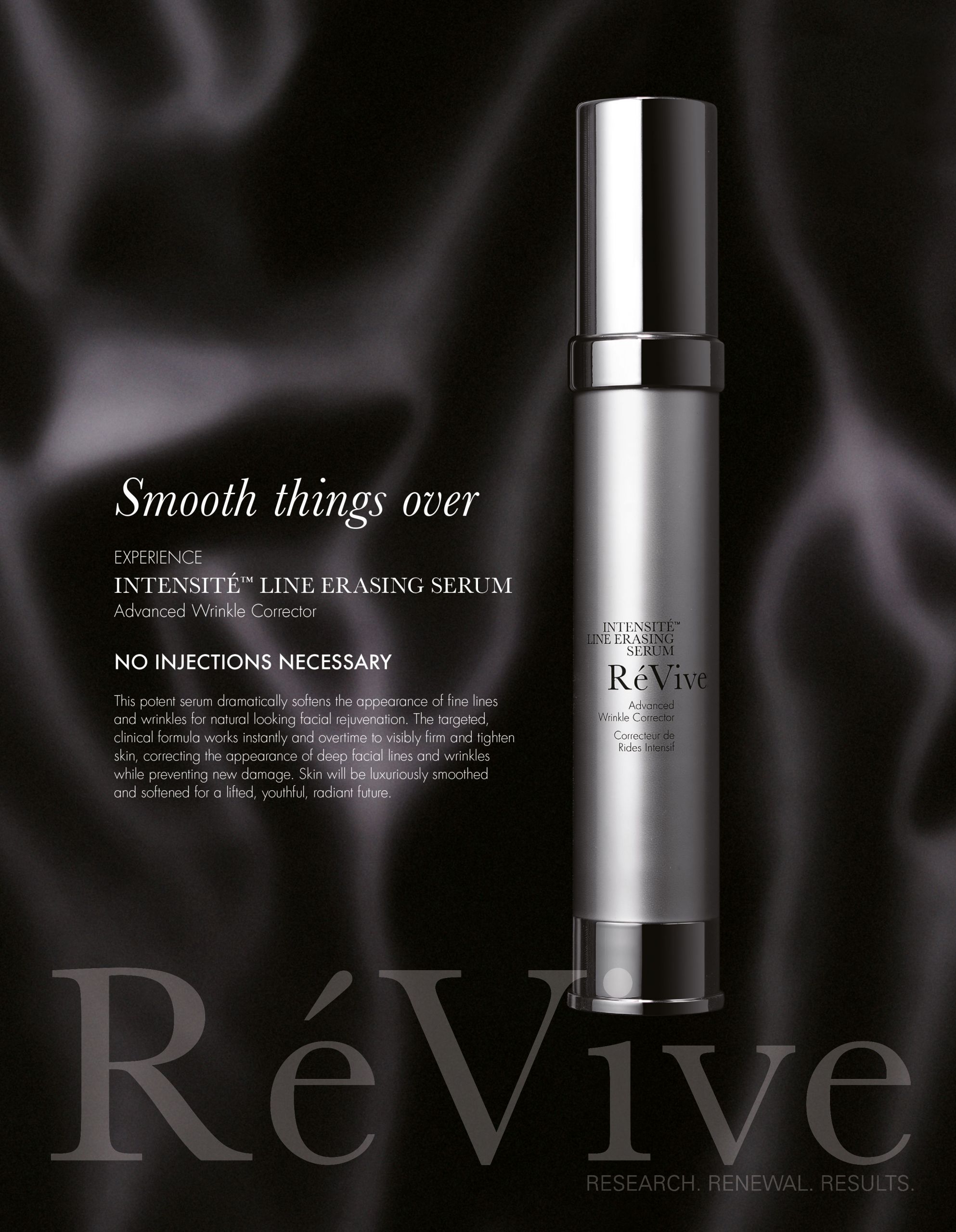 JP: Always. Any time I have a break, and it works out to get back on stage, absolutely. The stage is my first love.
Sari: People love PLL for many reasons. What do you think it is that makes the PLL universe and its characters most appealing?
JP: I think our writers and Marlene King have created an intoxicating world. It's dark, sexy, mysterious and full of interesting and relatable characters, all the while wrapped up in gorgeous fashion. It's addicting.
Sari: What's been the best part about getting a chance to revive your character with Pretty Little Liars: The Perfectionists?
JP: Simply being Mona again. I love playing her. I know her. And, even with knowing her as well as I do, the writers keep surprising me and giving me more layers to play with. It's a dream job.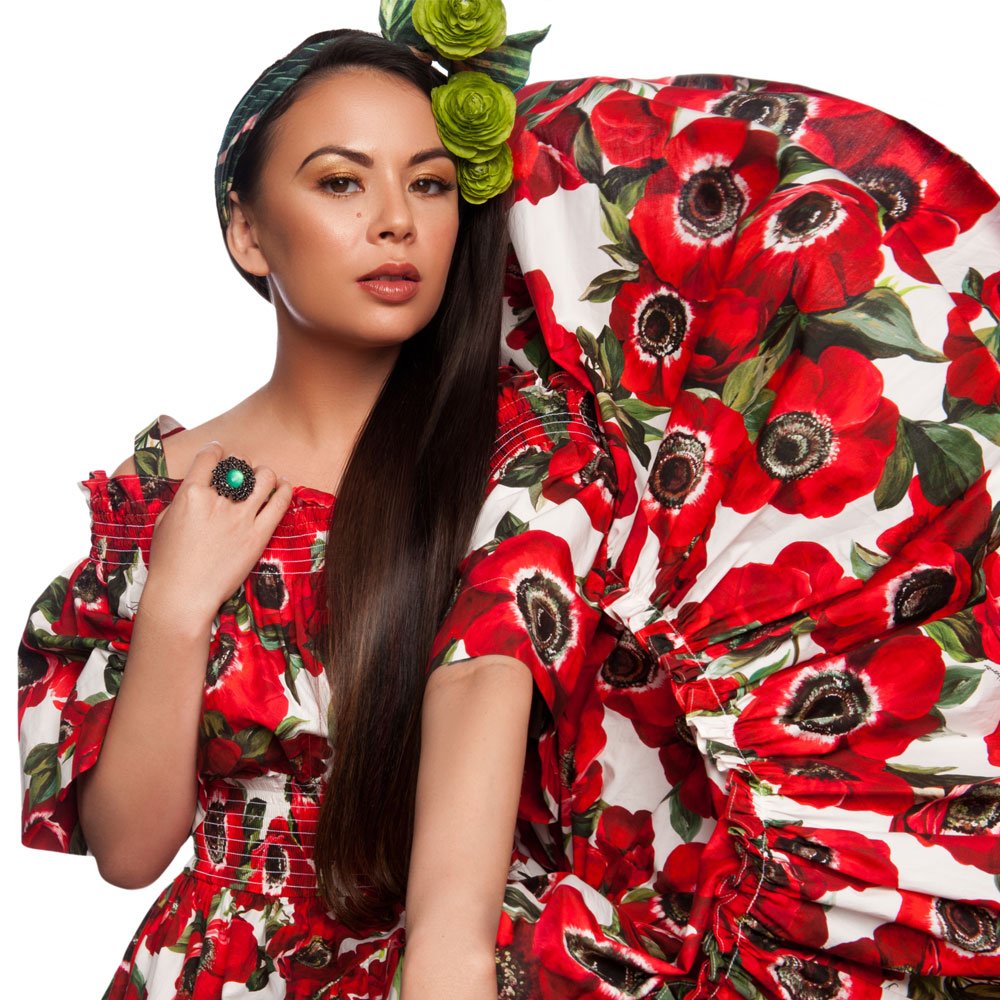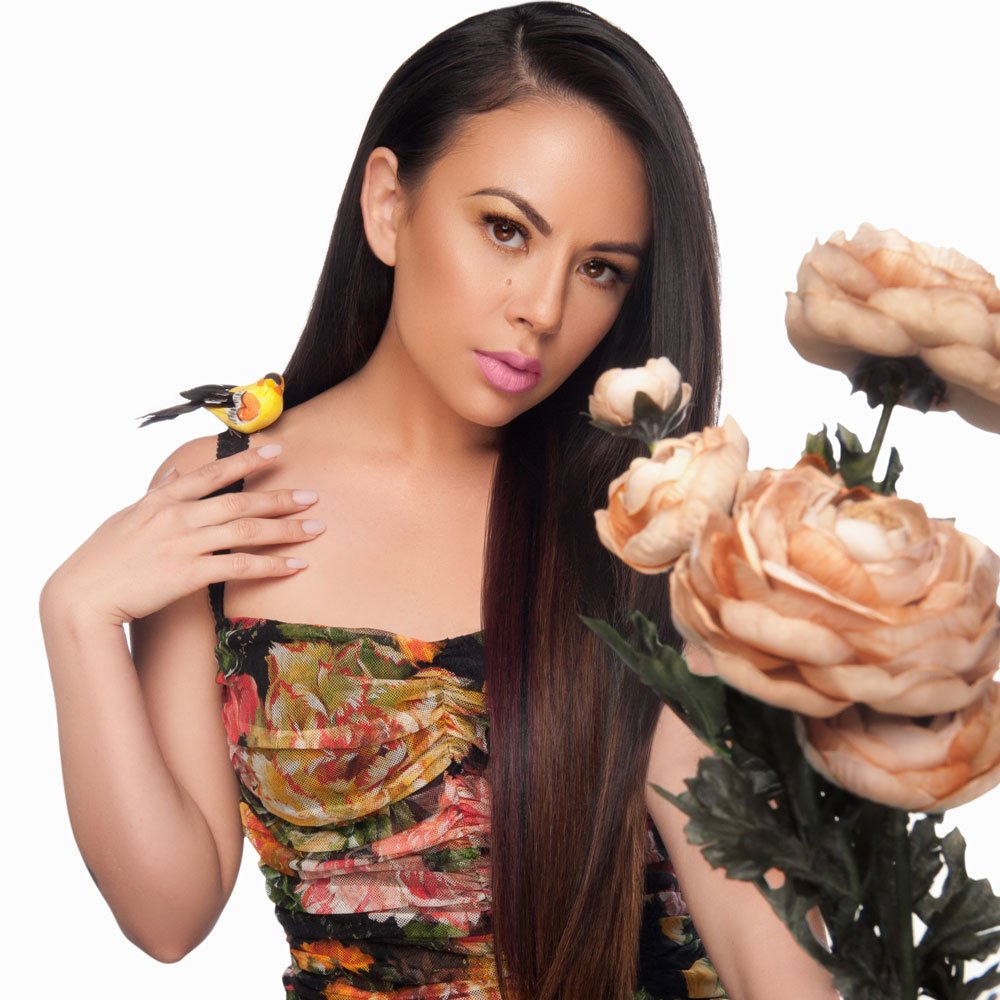 ALWAYS. ANY TIME I HAVE A BREAK, AND IT WORKS OUT TO GET BACK ON STAGE, ABSOLUTELY. THE STAGE IS MY FIRST LOVE.
Sari: If you could cast your own PLL play, and you had to swap everyone's role on the show, including your own, how would you cast everyone and why?
JP: Wow, that's too tough. I feel our show wouldn't be what it is without our cast. Everyone brings their own special something to their roles. To swap them, no matter how great the actor, would be to take away the magic they bring each role.
Sari: Mona Vanderwaal has some pretty epic one-liners. Which one is your favorite?
JP: "Déjà vu, bitch" season 7, Mona finds herself alone with Spencer and hits her unconscious AGAIN. It happened in season 2, and just Mona saying it is so snarky, considering she knows she's about to hit her again.
Sari: As you slightly touched on before, Mona has also had some great fashion moments. What tips would you take from her when it comes to your own wardrobe and how do you look to evolve your style, off-screen?
JP: She's way trendier than I am. But, I always end up buying her shoes. She always has epic boots.
Sari: What trends are you currently in love with?
JP: I'm really liking the monochrome trend. It looks so sexy and chic.
Sari: We'll also be seeing more of you in the upcoming To All the Boys I've Loved Before sequel. Fans are so excited about that. What can you say about what's in the works? What can audiences expect?
JP: I'm super excited. Audiences can expect a juicy love triangle and all their favorite characters back.
Sari: If you could write your own love letter to your fans, what would you say?
JP: Simply: I love you. Thank you. I'm here because of you.
Sari Cohen
Stylist: Elena Vasilevsky
Photographer: Ryan Jerome
Production: Inlove Media & Production
Makeup: Leibi Carias @Celestine Agency Using Hourglass Cosmetics
Hair: Glenn Nutley, Using Hair Pins By @Justinemarjan