The Power of Beauty
As the world awakens from its winter slumber, we welcome the arrival of spring. The season of renewal and rejuvenation, where nature bursts into life and everything seems to be full of possibility.
As we move forward into this new season, we too can refresh and renew, and appreciate the beauty of the world around us.
In this beauty issue, we bring you stories of growth, renewal, and new beginnings.
As we celebrate the arrival of spring, we couldn't think of a better artist to represent the spirit of renewal and growth. On the cover, Taylor Momsen has blazed a trail for women in rock and roll, challenging gender norms and redefining what it means to be a female frontwoman in a male-dominated genre.
And what better way to celebrate the season than by exploring the world of plastic surgery? In this issue, we sit down with Dr. David Shafer, one of NYC's top plastic surgeons and a true leader in the industry.
We all know that a smile is a universal sign of happiness, and there's nothing more beautiful than a healthy, radiant smile. And for Dr. Martin Rabinovich, a leading orthodontist, there's nothing more rewarding than helping his patients achieve the smile of their dreams.
On the back side of our latest issue's cover, we highlight the incredible Adam Lambert. With his impeccable style, vocal prowess, and unapologetic advocacy for LGBTQ+ rights, Lambert embodies what it means to be a 21st-century rock star.
We're thrilled to feature Emilia on this month's beauty cover. As a talented singer, songwriter, and actress hailing from Argentina, Emilia has taken the world by storm with her sultry sound and powerful lyrics. But Emilia's impact goes beyond her music. As an advocate for female empowerment, she's using her platform to champion important causes and pave the way for women in the industry.
So whether you're looking for adventure, relaxation, or a little bit of both, this issue is your guide to some of the most beautiful destinations in the world. Get ready to explore, discover, and create memories that will last a lifetime.
In this beautiful issue, we have curated an array of stories that will inspire and captivate you. From the origins of Polo Sport to the creation of a global empire, we explore the journey of some of the world's most successful entrepreneurs. We also take you on a journey to unique destinations around the globe. Whether you are seeking inspiration for your next adventure or looking for new ideas to fuel your passion, this issue has something for everyone.
At INLOVE, we believe that life is meant to be lived to the fullest, with passion, purpose, and a whole lot of love. So, sit back, relax, and get ready to be inspired by the stories, people, and destinations that make life truly beautiful.
Wishing you a happy and fruitful spring season.
With Love & Gratitude,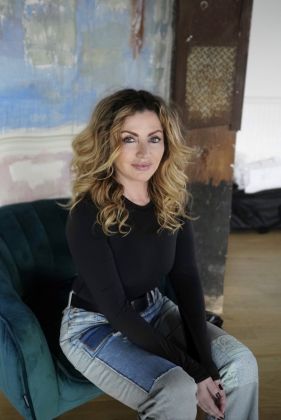 Elena Vasilevsky
Editor-in-Chief