|1| INLOVE WITH HAIR: OLAPLEX
1. N°3 Hair Perfector
2. N°4 Bond Maintenance Shampoo
3. N°5 Bond Maintenance Conditioner
4. N°6 Bond Smoother
5. N°7 Bonding Oil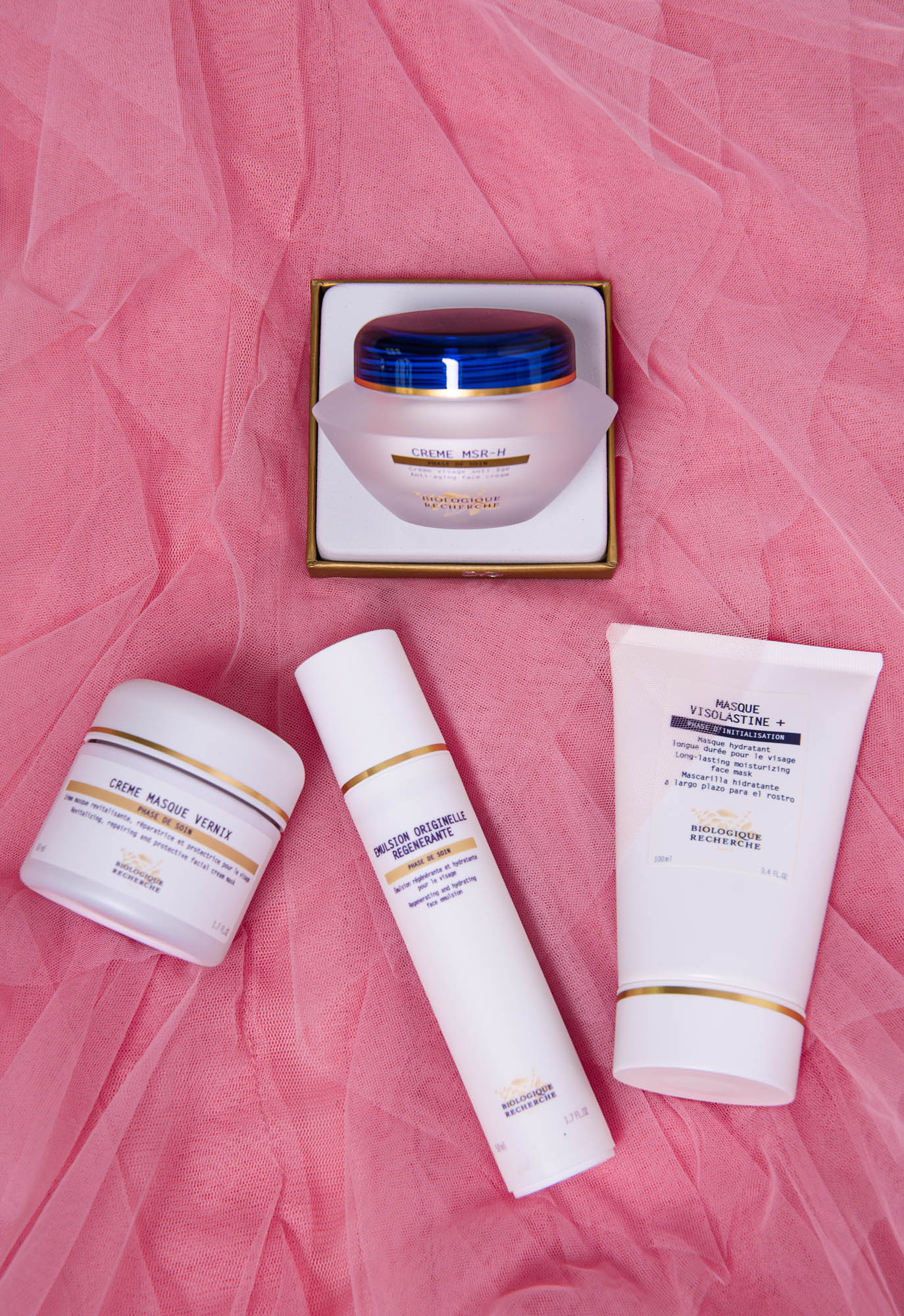 |2|INLOVE WITH SKIN PANPERING: MSRH
6. Creme Masque Vernix
7. Emulsion Originelle Regenerante
8. Masque Visolastine +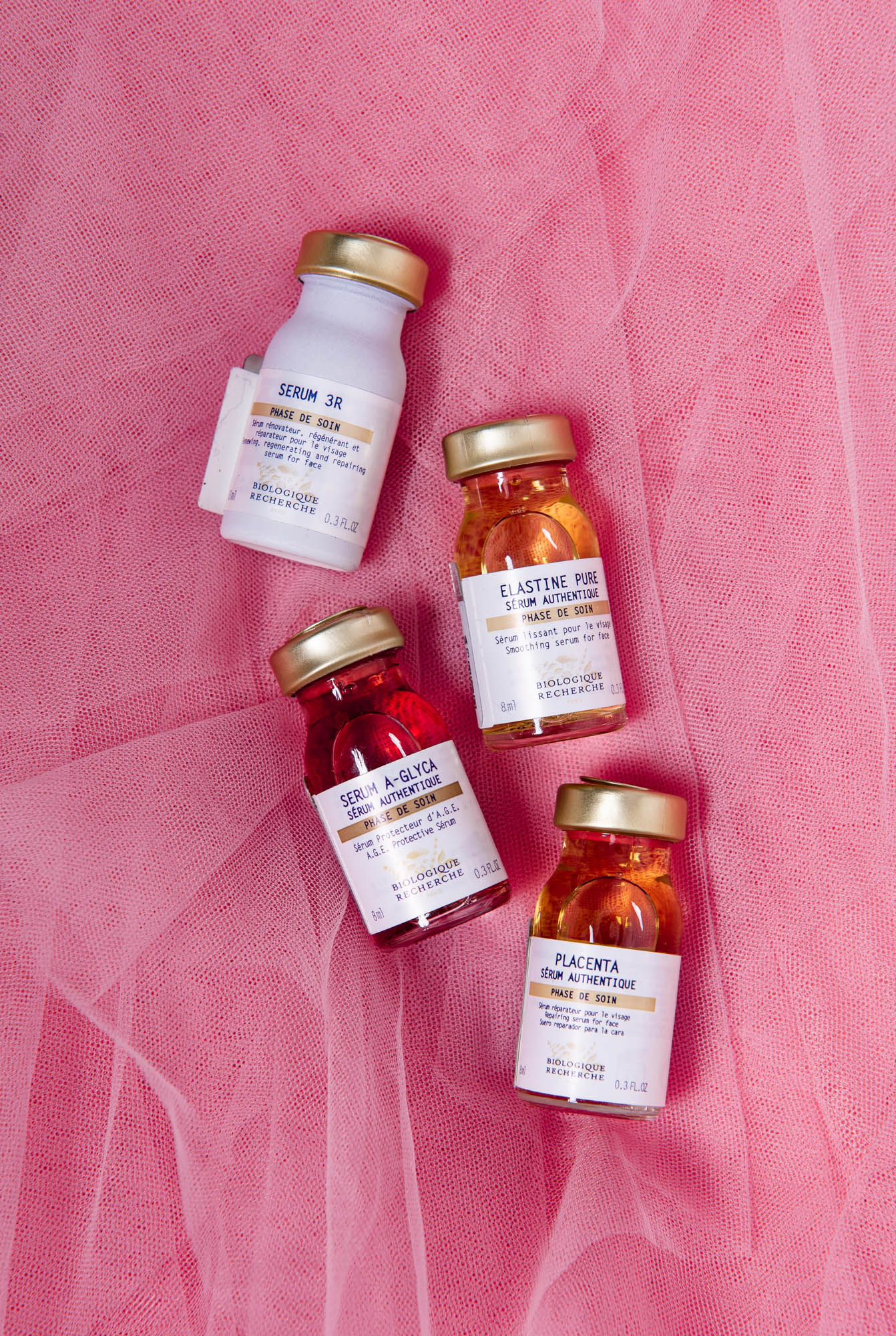 |3|INLOVE WITH SKIN HEALING
9. Placenta – Healing & repairing serum great for under eyes too
10. Elastine Pure – Is a bio-serum that smoothes the epidermis,
helps offset the skin's loss of elasticity and also reduces the
appearance of wrinkles and fine lines.
11. Serum 3R – Renewing, Regenerating and Repairing serum for face.
12. Serum A-Glyca – This is an innovative approach to finding
an effective solution for combating the glycation
process; A-Glyca Serum is the result.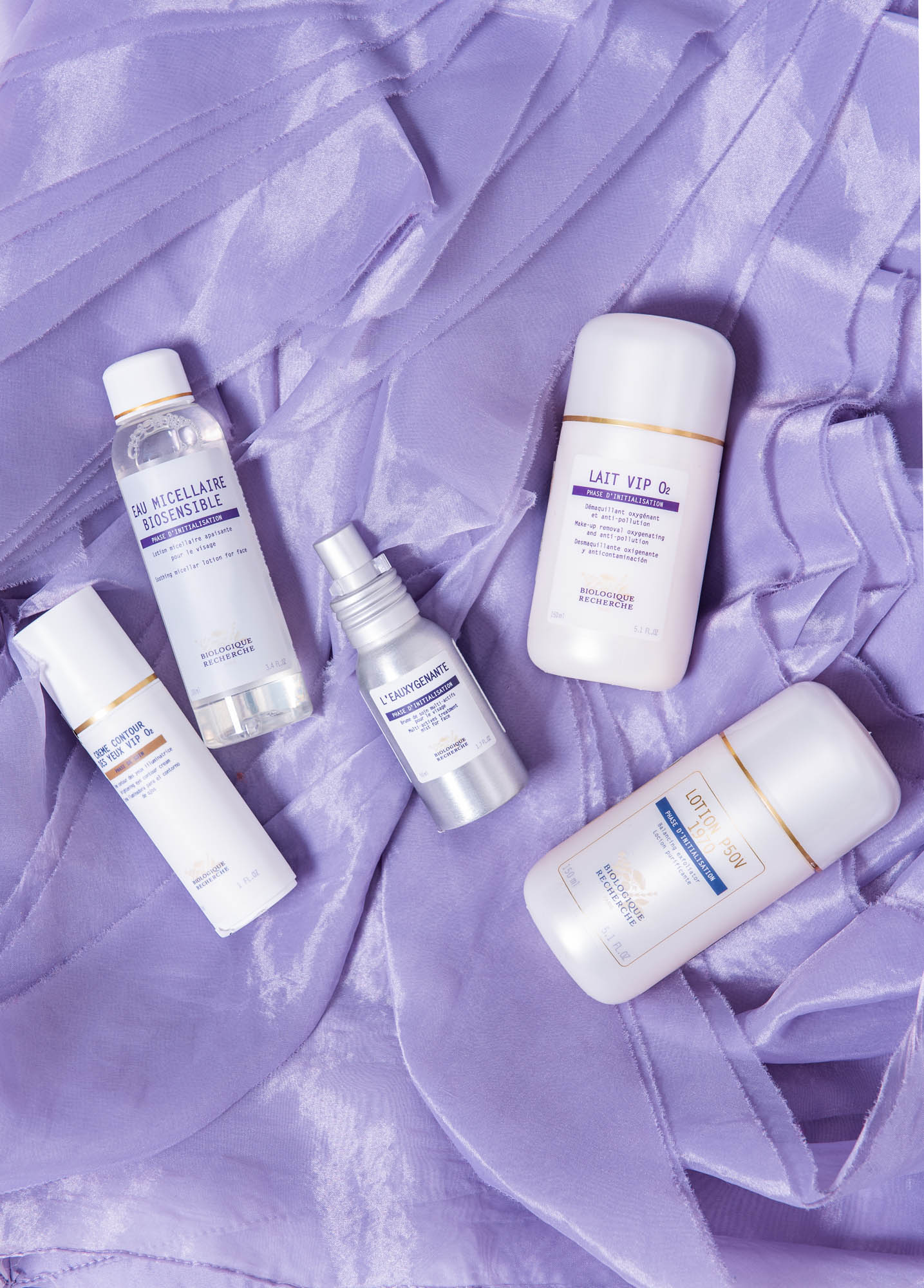 |4 |INLOVE WITH THE ESSENTIALS
13. Biologique Recherche – The Essentials
14. Eau Micellaire Biosensible – Formulated for sensitive skin, reactive & weakened skin instants, cleanses all traces of makeup and impurities without drying your skin.
15. Lait VIP 02 – This milk cleanser, hydrating & soothing
16. Lotion P50V 1970 – Is a cult favorite, a magic potion that does it all.
L'eauxeygenante – Full of vitamins, this moisturizing, antioxidant and oxygenating mist stimulates the epidermis and protects the skin.
18. Creme Contour des Yeux VIP 02 – Oxygenating eye cream, brightens & tightens
Production: INLOVE Media & Production