Madison Pettis first caught the world's eye at eight years old, playing the daughter of Dwayne Johnson in The Game Plan. While starring alongside Dwayne "The Rock" Johnson might seem like it would be the height of one's career, it was merely a jumping-off point for the ultra-talented actress.
At 20 years old, Pettis has now accumulated over 12 million fans on social media. She has an extraordinary list of acting credits that span the spectrum. Along with her many voice-over animation roles, Pettis has appeared in films and TV shows such as, Hannah Montana and Law & Order: Special Victims Unit.
If her on-screen versatility isn't enough to love her, her work behind the scenes will make her become your new Number 1. Inspired by her brother who serves in the Army, Pettis became the youngest entertainer ever invited to tour for the USO. She traveled around the globe visiting with thousands of students at schools on military bases. She also served as a celebrity ambassador for Rock the Vote, motivating millennials to get out there and use their voices at the polls.
As she starred in Kerry Washington's Facebook Watch series, Five Points, Pettis proves to be a powerful force of creativity in the world of entertainment.
InLove had the opportunity to catch up with the actress to talk about different projects, life lessons and more.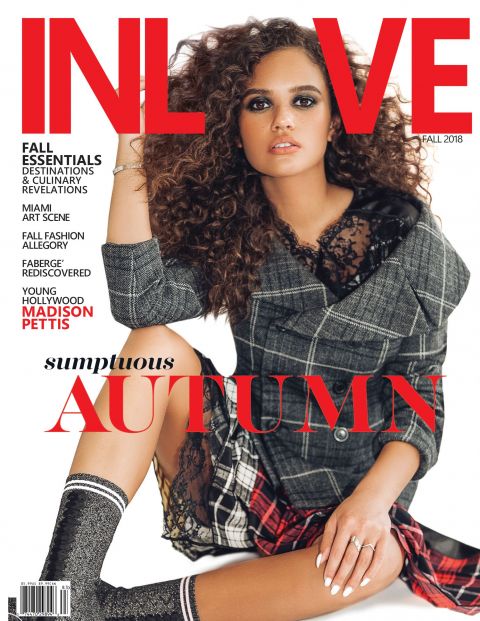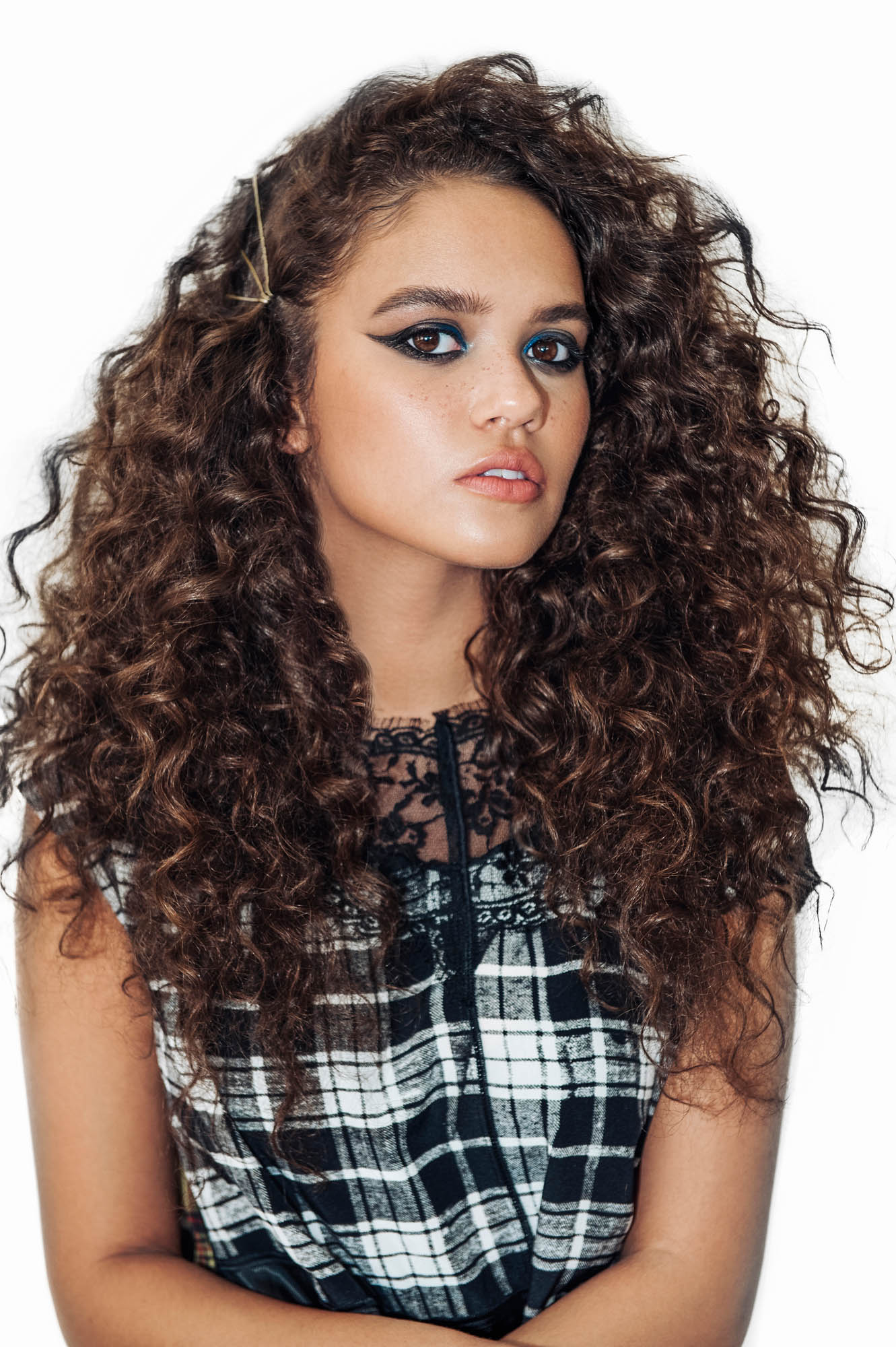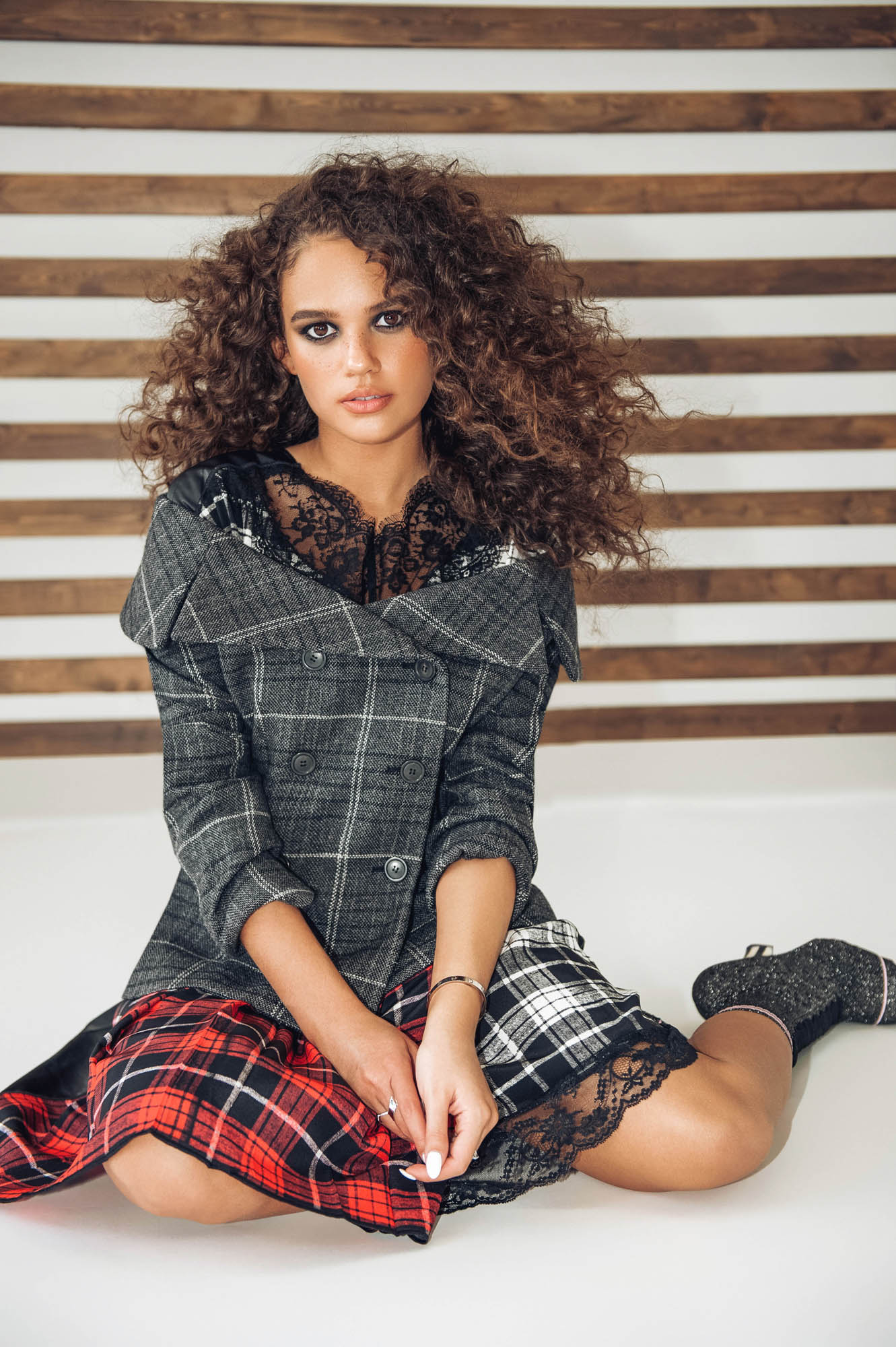 Sari: I want to jump right into Five Points. It is such an incredible show. Let's dive into your character first and how you prepared for the role. What are some of Tosh's traits that you really wanted to bring to the surface?
Madison Pettis: Thank you so much! I connected to Tosh right away. I was excited for the challenge of playing "the mean girl." This is the first time I've played that kind of unlikable character. But, what I love about this show is how it shows that everyone is so much more than the label society places on them. Tosh can definitely fit that mean girl stereotype but she's a lot more complicated than that. A lot of that stems from her own insecurities that she projects onto other people. I wanted to make sure she wasn't some caricature of the popular girl; I wanted to give her layers.
Sari: Tell me now what it's been like to be a part of a project with Kerry Washington? What was it like when you first met her and what advice has she given you throughout this process that has really made a difference for you?
MP: Working with Kerry has been amazing! She has been a huge role model to me for a long time. The first time she came to set, the cast and I were freaking out. We were so nervous to meet her and have her watch us on the monitors. We were super star-struck but she couldn't have been nicer and more down to earth. She told our cast that we remind her of the "Scandal" cast when they started out because they are very close in real life like we all are. She said having that kind of off-screen chemistry is rare and that we all need to cherish that while we go on this amazing journey together. She's awesome.
Sari: The show is so layered. Was there a particular scene that stands out for you that you think really drives home the overall message of it to the audience?
MP: One of my last scenes in the show, after my boyfriend died, I ask Hayley Kiyoko's character Lexi if she knew my boyfriend. She says she didn't, and I say "Apparently neither did I." I think that line is so powerful. My character had no idea that her boyfriend was struggling with mental health issues. She considered him one of the most important people in her life yet she had no idea what he was going through. I think that line really sums up my favorite message in the show: Everyone is struggling with something behind closed doors. Even if you think you know someone, you might not know everything they are going through. We need to approach everyone with kindness and love because we are all dealing with something.
Sari: I want to backtrack now to some of your earlier work. I, personally, was a huge fan of The 4400. You have had a number of different roles that your fans love for different reasons. Which character would you say is the most beloved or, gets the most reaction from people?
MP: Wow thank you! The 4400 is not a project that gets brought up to me often [laughs]. The character that people seem to love the most is Peyton from The Game Plan. Almost every day someone will tell me how much they love that movie, that they still watch it even over 10 years later. People will come up to me and recite their favorite lines. It means so much to me. That movie really seems to have a special place in people's hearts and it definitely has one in mine.
Sari: In all of these different projects, you've had the chance to work with some incredible talents. Tell me one of your favorite moments on set, working with someone that really meant a lot to you?
MP: Recently I guest-starred on Law & Order: SVU which was an absolute dream come true for me. My mom and I have literally seen every episode of that show at least five times each. I think Mariska Hargitay is brilliant so I was freaking out to have scenes with THE Olivia Benson. After shooting one of my scenes, she came up to me and gave me a hug and told me that I was an amazing actor and that my performance really touched her. I ran into her in L.A. a month or two later to do ADR for the episode. I had no idea she was going to be there because she's usually always in New York, and she came up to me and gave me a huge hug and told me again how talented she thinks I am. We took a bunch of selfies and chatted for a while. I tried to play it cool but I'm sure she could tell I was fangirling hard.
WE WERE SUPER STAR-STRUCK BUT SHE COULDN'T HAVE BEEN NICER AND MORE DOWN TO EARTH. SHE TOLD OUR CAST THAT WE REMIND HER OF THE "SCANDAL" CAST WHEN THEY STARTED OUT BECAUSE THEY ARE VERY CLOSE IN REAL LIFE LIKE WE ALL ARE.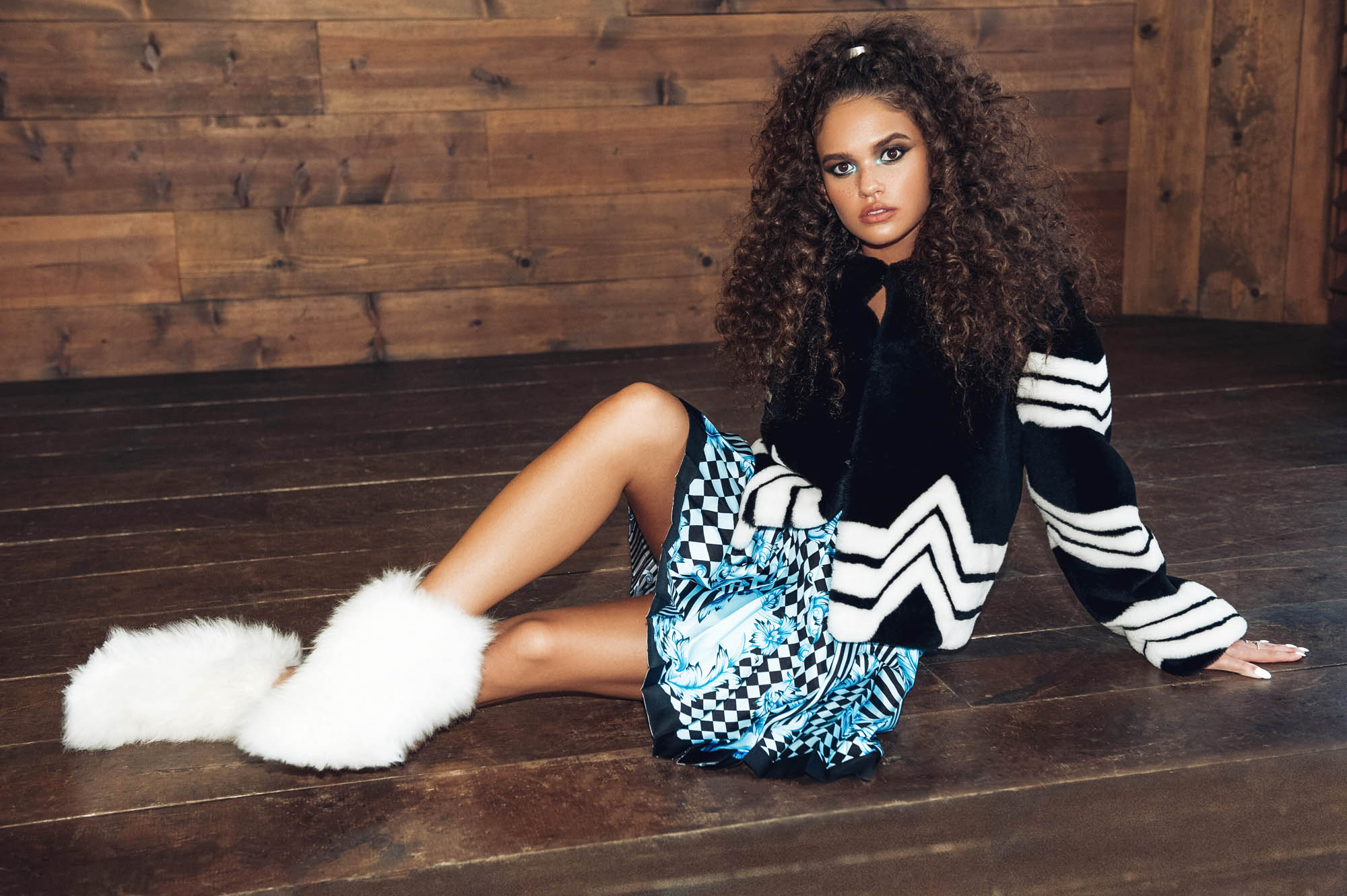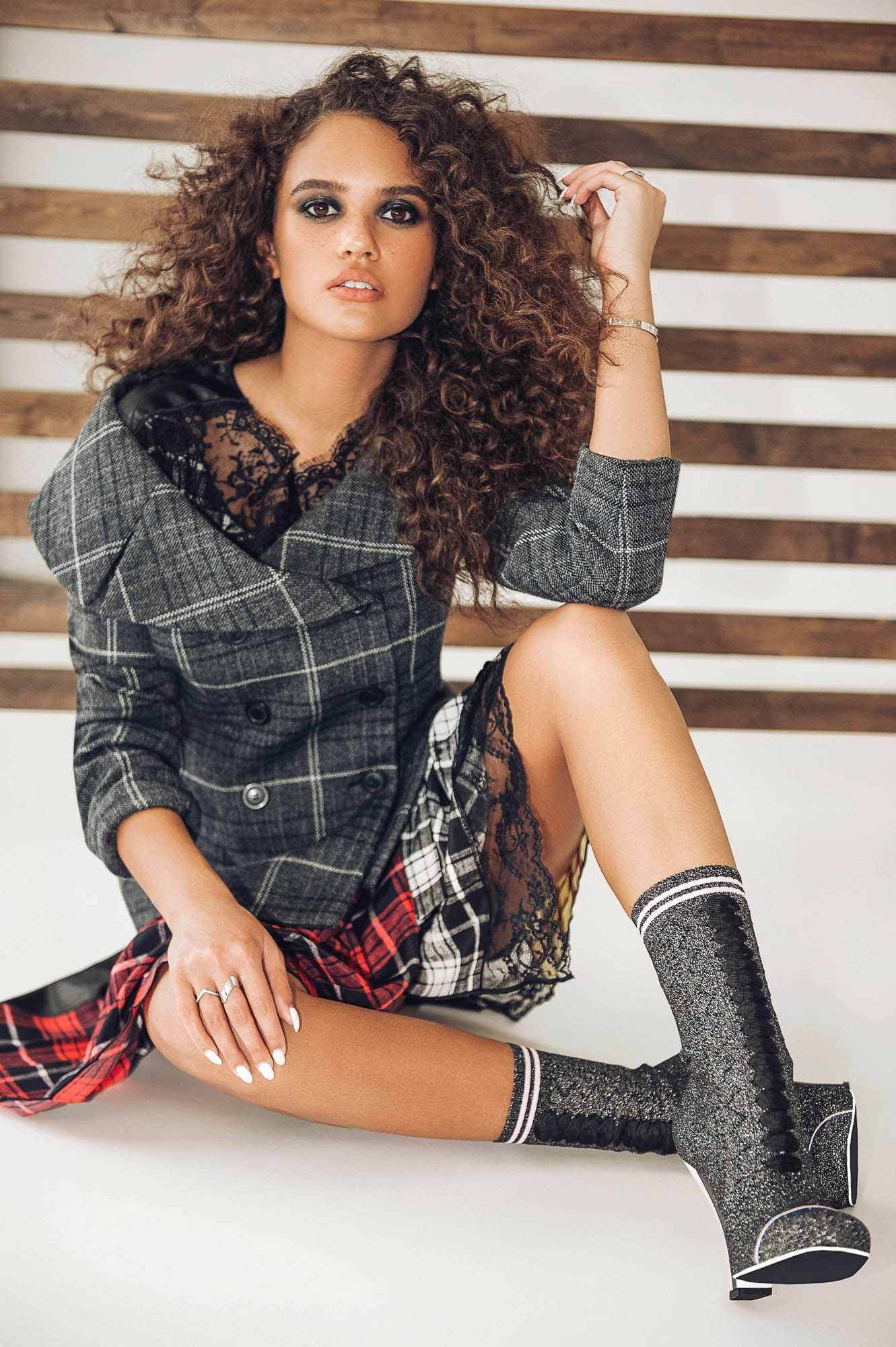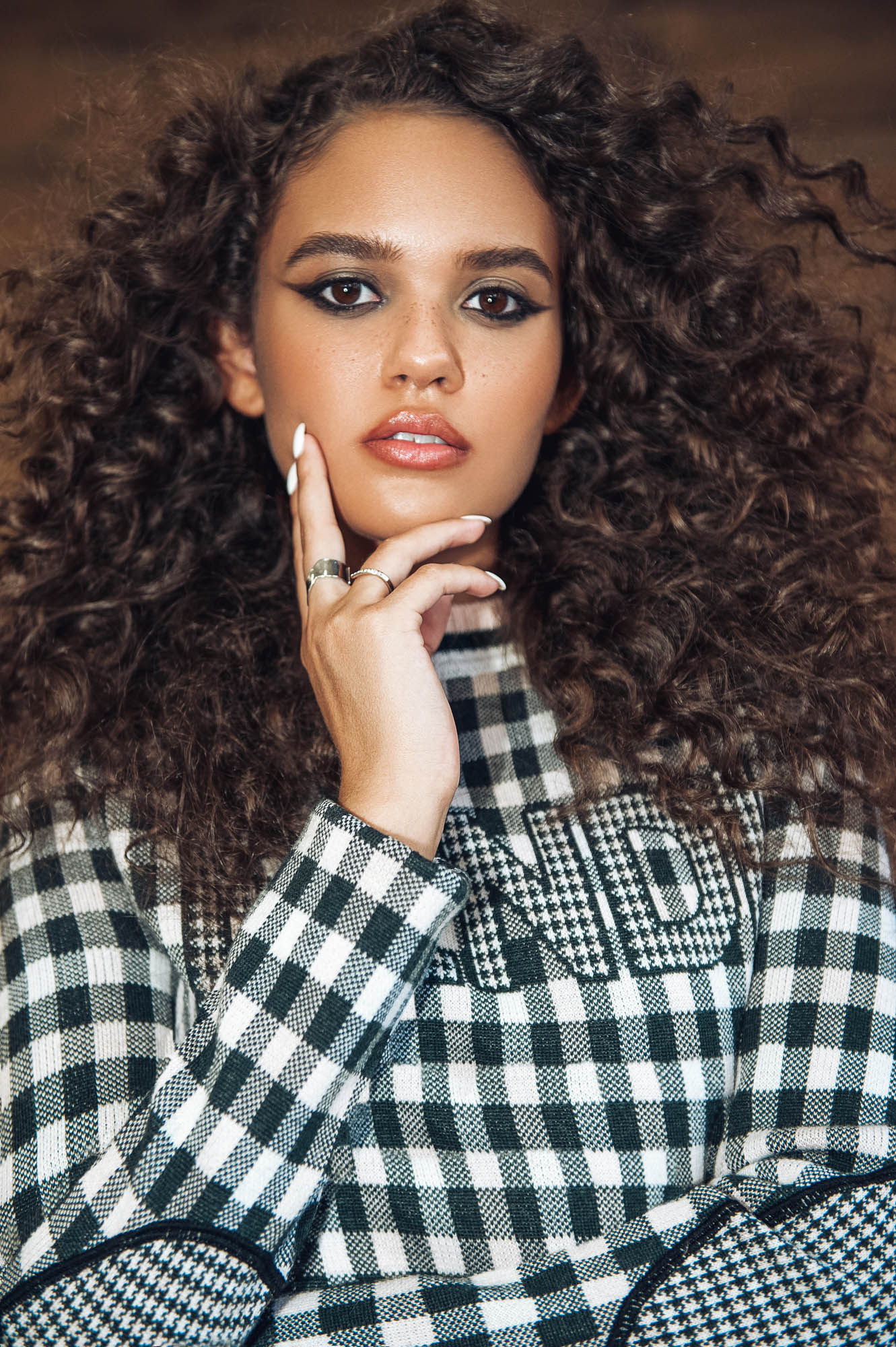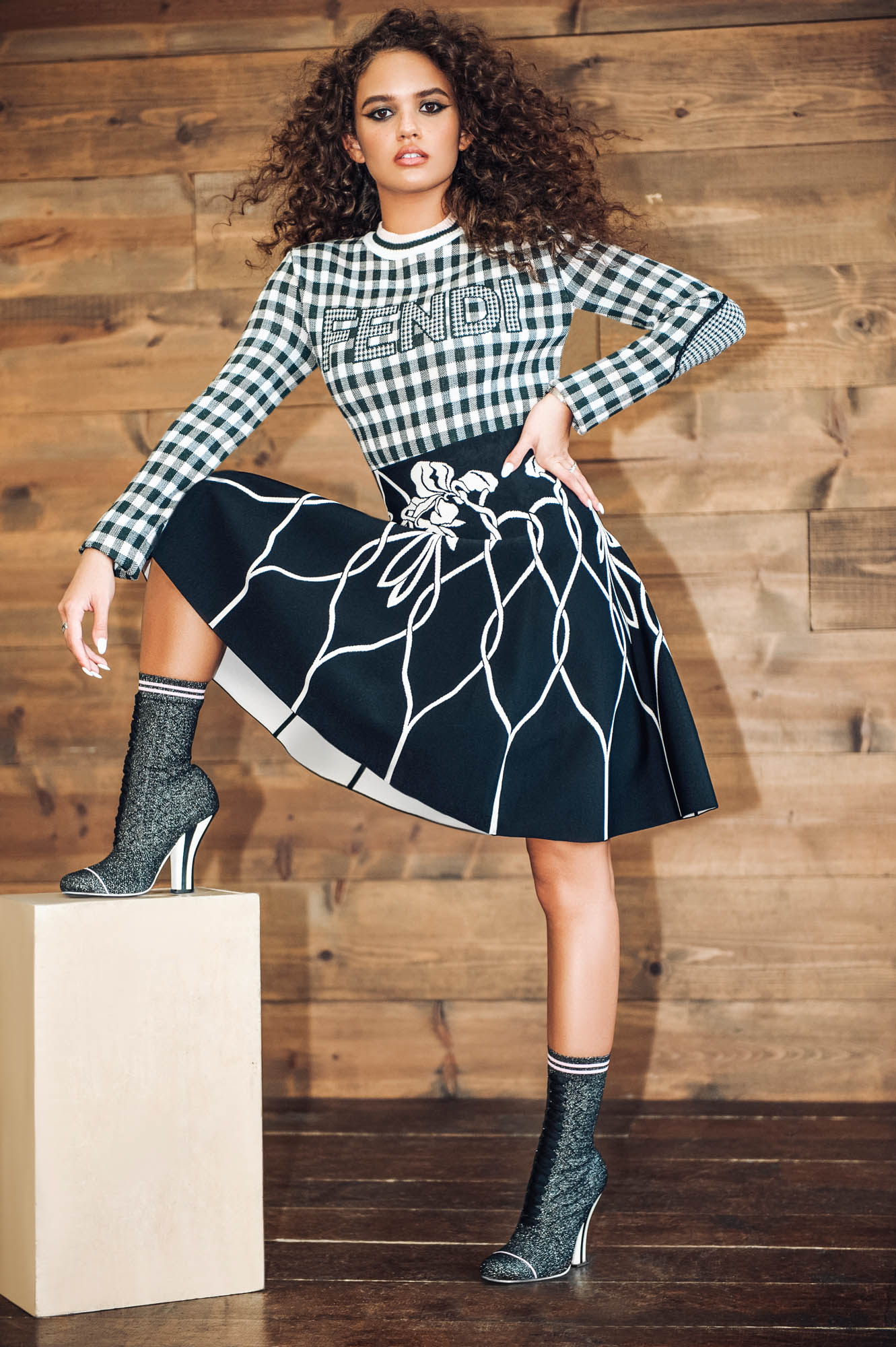 Sari: Starting out successful in your career at such a young age, what was a valuable lesson you've had to learn as you transition now into different types of roles?
MP: I would say not to compare myself to anyone else. It is so easy to look around and compare yourself to other people in the industry and think "I wish I was doing that." I set a lot of high expectations for myself and sometimes I forget I'm only 20 years old! I started my career so young and got really lucky very early on, so sometimes I feel a lot of pressure to keep that up. I need to remember I have a whole lifetime ahead of me to accomplish all of my goals and I can't get too down on myself.
Sari: What advice could you offer other young children who want to get into acting?
MP: I would say take acting classes! Starting acting when you're young is like starting soccer or any hobby. You have to practice and work hard to perfect your craft! Make sure you really love it and it makes you happy. Make sure you're getting into it because it's fun for you, not because you want to be "famous" or anything like that.
Sari: Do you have any mantras or good luck charms you ever bring with you on auditions or on set?
MP: I don't have anything really specific like that. In auditions, I try to leave it all in the room and forget about it as soon as I walk out. I try to have a "let it be" attitude and think, whatever happens, happens.
Sari: What kind of roles do you hope to play in the future?
MP: I love to change it up. I never want to get bored. I want to keep up a balance of film and TV, all types of genres and all types of characters.
Sari: As an artist, someone who is in the spotlight, what do you hope the art of storytelling can offer the world?
MP: I always hope my art can make people feel something. I love making people laugh through comedy. Making people feel good and entertained is an amazing feeling. If the project is something more dramatic like Five Points, I hope people can relate to the story and know that they aren't alone. Or hopefully, the story can help people start important conversations with people around them.
 Sari: What is your driving force behind your love for the craft?
MP: I feel the most alive and most myself on set. Working with other passionate artists to create art that we're all proud of is so inspiring to me. Watching the actors, writers, costume designers, hair and makeup artists, and etcetera, all come together to make something special is just so magical. I can't imagine doing anything else honestly.
Sari: Lastly, what's up next for you and when can we see it?
MP: Hopefully Season 2 of Five Points… shhh. Other than that, I've been doing a lot of voiceover work including a recurring role on Tina Fey's new animated Disney series Fancy Nancy.
Sari Cohen
Stylist: Elena Vasilevsky
Photographer: Ryan Jerome
Production: Inlove Media & Production
Makeup:  Paul Blanch @Opus Beauty
Hair: Preston Wada @Opus
Beauty Stylist's Assistants: Daphne Daniel, Jorge Sida Valdez