Wesley Wong is a young heartthrob from Hong Kong, who is finding his way around Hollywood. He is best known for several Asian films, such as Sorry I Love You, Massagist, and Ah Boys to Men 3: Frogmen. Wesley won the award for Best New Actor at the Big Ben Awards and was nominated as one of China's Most Outstanding Young Talent for the film Ah Boys to Men 3: Frogmen, in 2015. He is a rising star, who made his US debut as one of the key cadets in the film Pacific Rim: Uprising.
Spending his early childhood in the San Francisco Bay area, he had the opportunity to learn English at a very early age. While attending international schools in Hong Kong, he continued to hone his English language skills, and focused his academic studies on finance at the University of Southern California. Wong earned a degree in Business Administration, however, as the time passed, he realized that his passion led him to something else.
Coming from a family of actors, he grew up exposed to film and watching many movies, which made him realize his true passions – acting and the big screen. He moved back to China to enroll in the Beijing Film Academy.
Wong's next project is a starring role in Qi: Space Time Warriors, a co-production between China, USA and Canada. Watch out for this young star making a name for himself in Hollywood.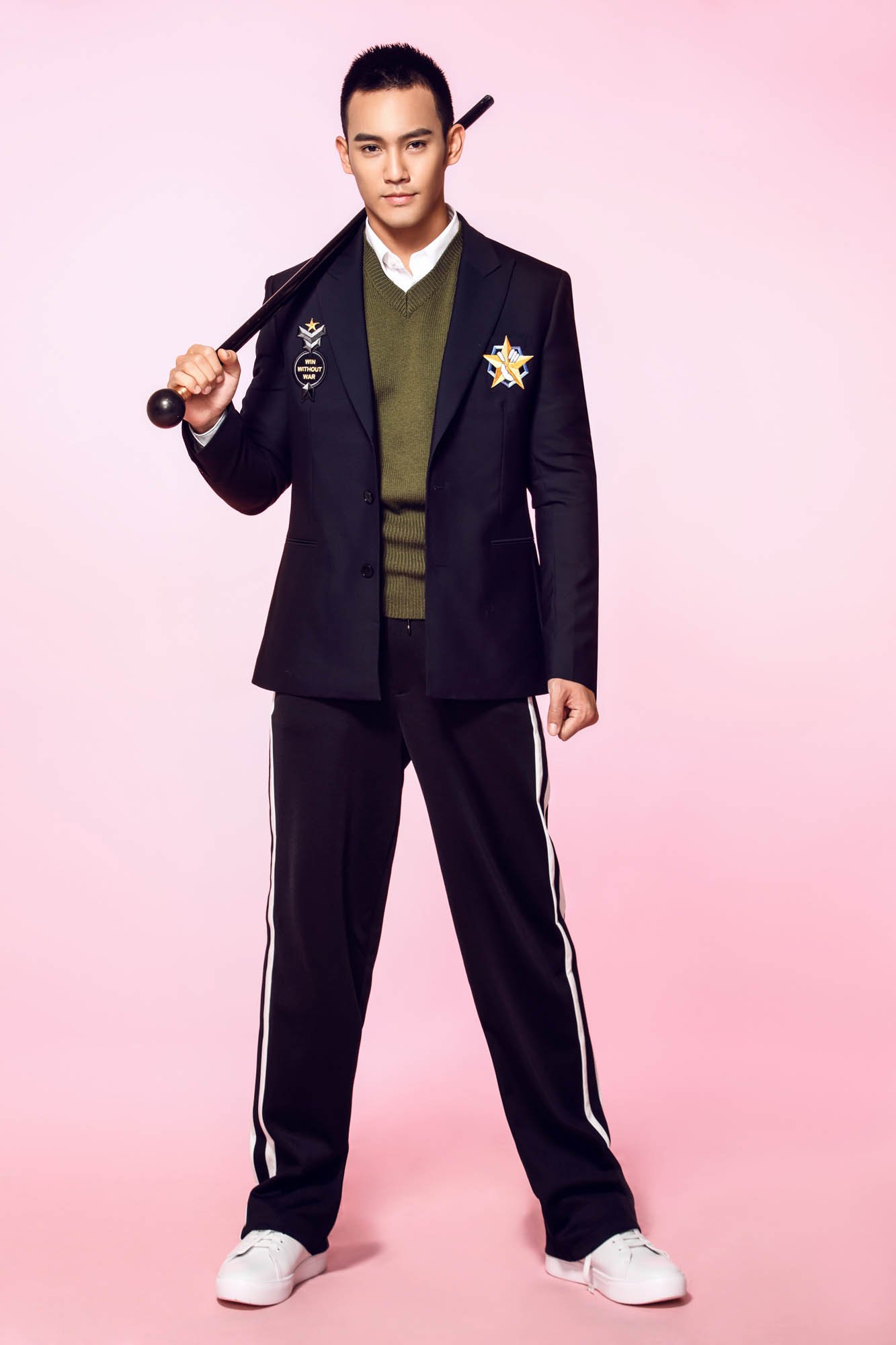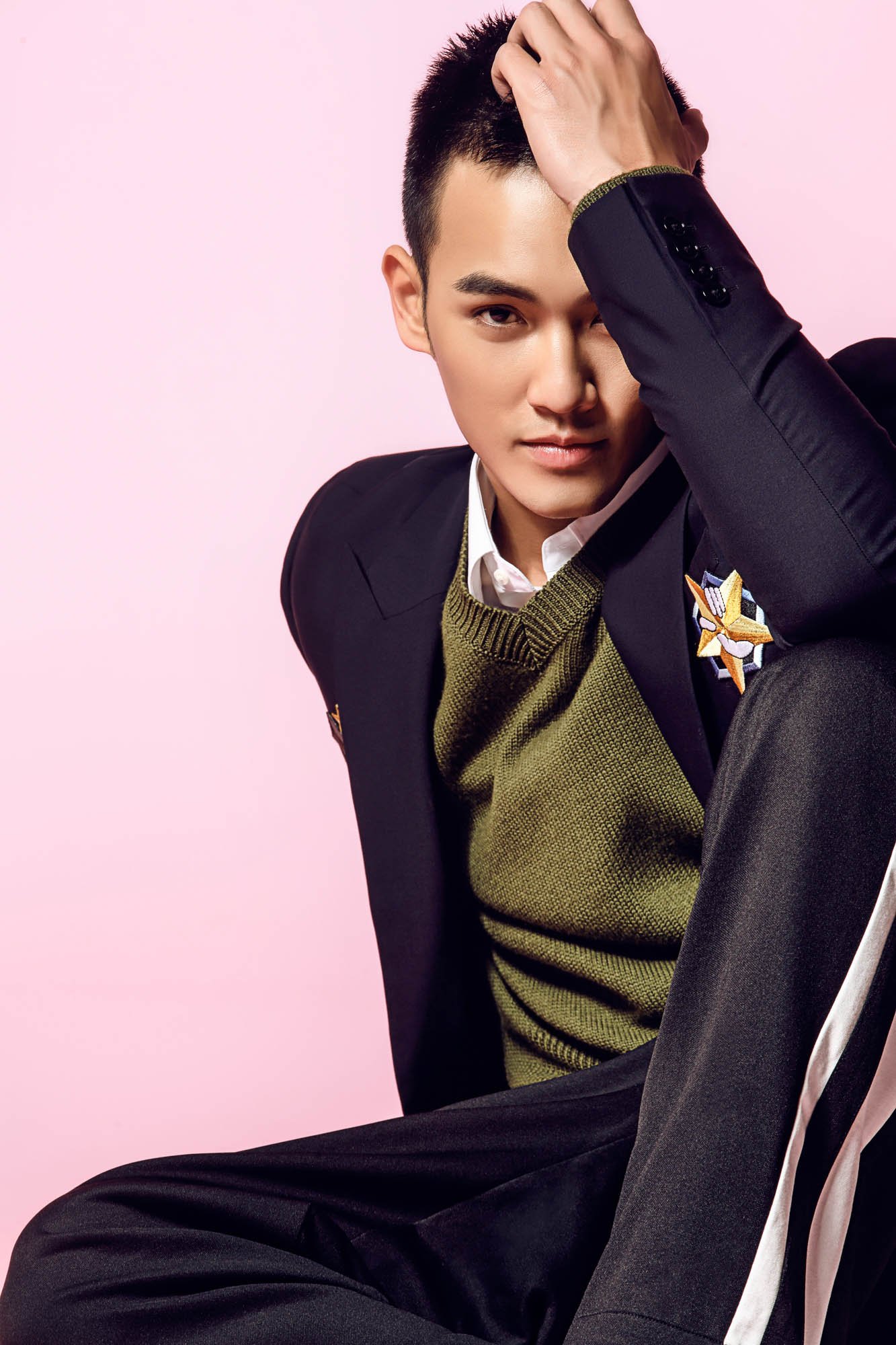 Tell me about your role in the upcoming film Pacific Rim: Uprising?
My character is one of the Hopefuls, named Ou-Yang Jinhai, who pilots the largest and only 3-person Jaeger in the fleet called Bracer Phoenix.  He is a Chinese cadet, and his parents are decorated Jaeger pilots, so it has been Jinhai's dream to become a Jaeger pilot just like his parents. Because of that, Jinhai is always pushing himself to his limits, physically and mentally, which can be seen in the film when the audience is first introduced to the Hopefuls at the cadet barracks.
Due to Jinhai's family background, he grew up knowing much about being a Jaeger pilot. In addition, the film takes place at a Shatterdome located in China, which makes Jinhai somewhat the leader of the cadets. He is strong and independent, but he also cares about his fellow cadets. So, when [a] new faces arrive at the Shatterdome, like Amara, Jinhai is the one who approaches her and to greet and welcome her to the group.
How is this character like you or different?
Well, just like any character, there are definitely traits that are similar and also different from myself, but I would say that there are more similarities than differences. Similarly, Jinhai and I are both following our parent's footsteps Jinhai's parents are both Jaeger pilots, and both my parents are actors, yet we hardly ever mention it to other people. The reason is because we both want to be recognized as who are as an individual, rather than who our parents are. I'm not sure whether this part made it into the final cut of the movie, but when Amara first meets Jinhai, she immediately recognizes Jinhai's last name and knew that his parents were decorated Jaeger pilots, but Jinhai just casually admits and changes the topic. Jinhai and I both push ourselves to our limits in many aspects of our lives. Physically, we both train hard so we are ready for the challenges that we may need to face in life.
MY CHARACTER IS ONE OF THE HOPEFULS, NAMED OU-YANG JINHAI, WHO PILOTS THE LARGEST AND ONLY 3-PERSON JAEGER IN THE FLEET CALLED BRACER PHOENIX.  HE IS A CHINESE CADET, AND HIS PARENTS ARE DECORATED JAEGER PILOTS, SO IT HAS BEEN JINHAI'S DREAM TO BECOME A JAEGER PILOT JUST LIKE HIS PARENTS.

What's a fun fact that many people don't know about you?
I've had to become a certified Scuba Diver for a role in a movie. I fly planes for a reality show, and now I became Jaeger pilot for Pacific Rim: Uprising.  So, who knows what's up next.
Do you find working in American productions different than Asian productions? What do you find yourself learning from both productions?
Pacific Rim: Uprising is definitely the largest budget film production that I've been in, and it is my first ever sci-fi film, so a lot of things were very new to me. Everything was so well planned and thought out, that it just made acting so much easier for me. Costume, props, the actual sets, just everything was magnificent and so real, that it was like living in a dream every time I step foot on set. But I think the main reason why everything was so perfect was because we had an awesome director, who had great support from the studio.  Steven S. DeKnight has just been a joy to work with, and I can't be more thankful to have worked with such an amazing director.
In Asia, we often don't have the luxury to spend so much time and resources on a project. Things turn around much quicker, and in some sense, people are much more efficient and adaptable to last minute changes. Having worked in both American and Asian productions has helped me learn how things work around the world, which I'm sure will help prepare myself to the different situations that I may come across in future productions.
University of Southern California is a great school, how did your experience there help you realize acting was your true calling?
First of all, I must say I had a wonderful time at USC. I had a great time studying there and met a lot of great people from around the world. But since I was a kid, my parents have always told me that I had to find my own passion in life. That's something that they can't help me with, and that I would have to discover myself. So, during my time at USC, I enjoyed studying business, and my various internships at the different financial institutions. But I didn't feel like I had discovered my true passion in life.
Can you tell me about how your journey truly began? What happened when you realized business wasn't your calling?
It was during my senior year at USC when my father sat down with me and had a deep conversation. I remember clearly that we were sitting somewhere at The Grove, and he asked me what I wanted to do after graduation: stay in LA to work, go back to Hong Kong, or study some more. I was honest with him and I said I really didn't know, and I asked him what he would do if he was in my situation. He said that out of all his different professions, (he first worked as a pharmacist, then by chance went to Hong Kong and became an actor and film producer, and is now a lawyer), he enjoyed the film industry the most. So, he suggested that if he was me, he would give acting a shot. I've always enjoyed watching movies since I was a kid, but never thought about pursuing it as a career. I also didn't know anything about it, so I wanted to take some acting classes to see if I really liked it and if it was right for me. I did some research and found out about the Beijing Film Academy. So, I flew over, spent a year trying out acting while learning the language (I grew up speaking Cantonese and English, while Mandarin is the standard language in China). Lucky enough I got into their master's program, and it all went on from there.
Every actor has their own way of getting into character. How do you prepare before you go on set? What's the last thing you do before you go on set?
I'm sort of in between the type where they prepare a whole load and do a ton of background research for the character and scenes, and the type where they like to keep things real and improvise on the spot. I usually do a lot of research to understand my character and try to create links and connections between myself and my character. Then right before I go on set, I throw everything out the window, and just soak in everything that is around me on set and react to it.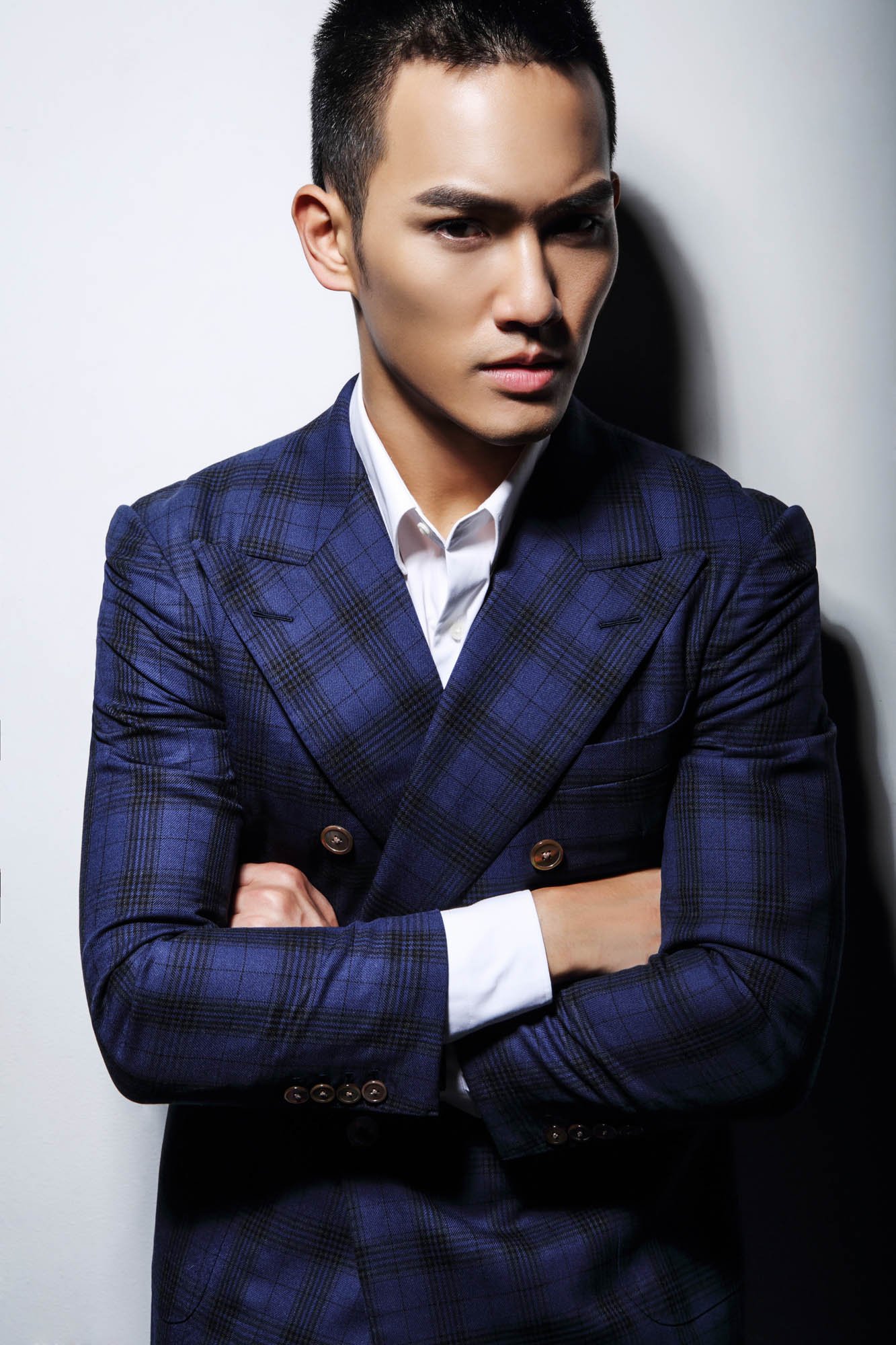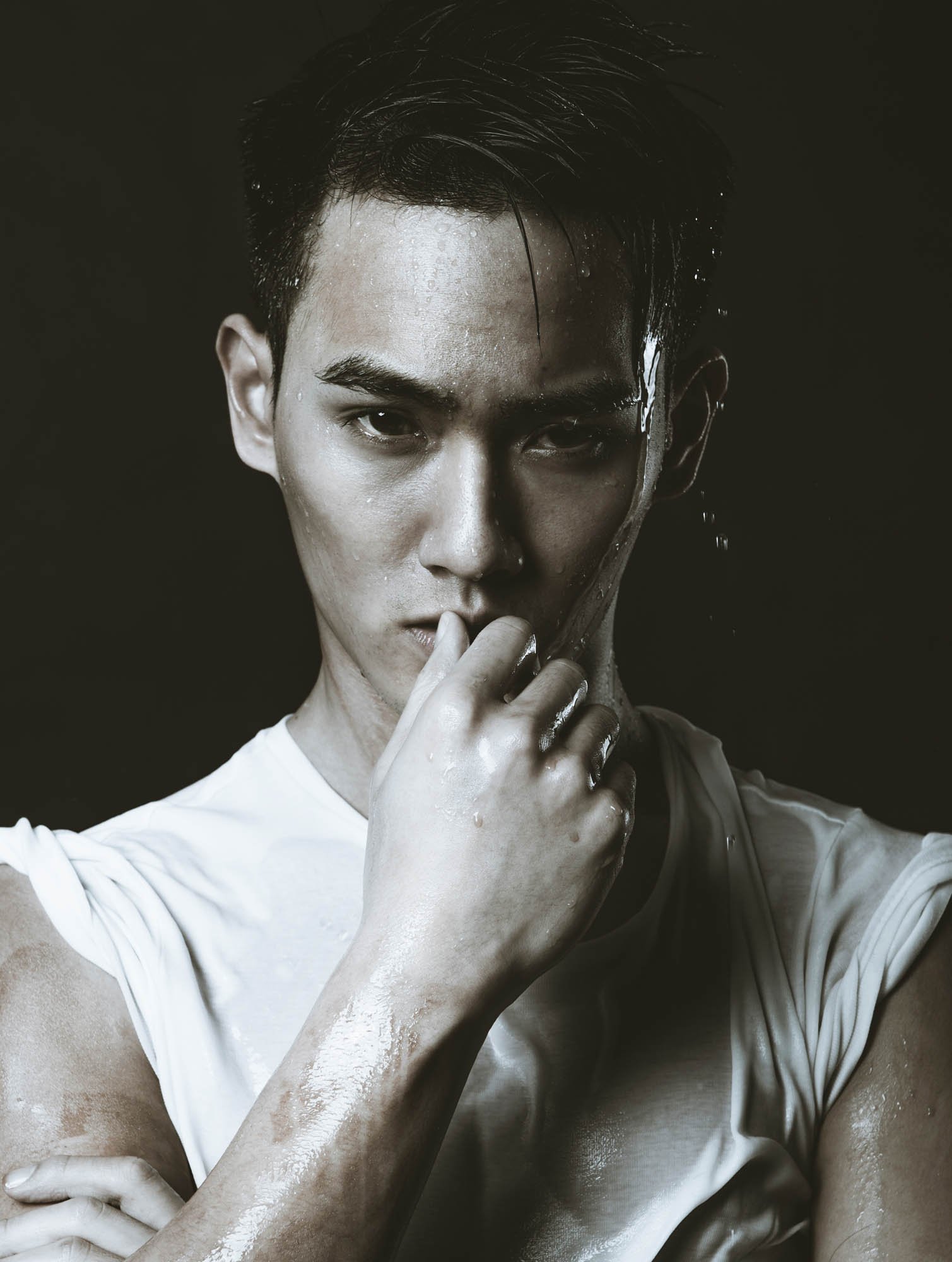 Is there any advice you can give someone who is searching for their passion, or transitioning from what they wanted to be into who they are going to be? 
I think it is always important to follow your heart and passion in life. There's nothing worse than waking up every day and doing something you hate for the rest of your life. It's natural that if you're passionate in something that you'll eventually be good at it. Being human, sometimes our interests change as time passes by, and it's okay to change careers throughout our life. Don't be afraid, and just follow your heart.
What is something you would tell your 18-year-old self?
When I was 18, I was actually really stressed about picking the wrong college to go to, or the wrong major, that it might determine my path for the rest of my life. So, I would probably tell myself to relax and just enjoy. I guess everything happens for a reason.
Tell us about your goals and aspirations for the upcoming year? Is anything exciting happening?
Being in a Hollywood sci-fi movie used to be something I hoped to accomplish one day, and now that's off the list. Being an actor usually means that we are being chosen or picked to play a character. So, in a sense, we don't get to choose who we play. But regardless of that, I would hope to create characters that are memorable and enjoyable by the audience. Now that I've done sci-fi, I hope to be part of different types of films in the near future. It would be a dream come true if I could be in a Christopher Nolan movie one day.
What does being in love mean to you? 
I think love is one of the most powerful feelings that we have as human beings and is also something we have that makes us unique and different from all the species in the world. Without love, I think we will be zombies without a purpose in life. Being in love is something that keeps us going on, whether it is with the love of your life, or your family and friends, or even people you meet on the streets. With love, we learn to care for one another and to have responsibilities.
Kathleen Garrison
Production: INLOVE Media & Production