Restaurant X  – is conceived with the intention of offering the most unique, fine dining experience hitherto offered.
A reservation-only, prefixed, multi-course tasting concept, in which every two weeks they feature a new creative and unique menu created and developed from the mind of a different chef, not based on any specific cuisine, yet executed by their own world-class culinary team, and served by the highest echelon of their incredible service experts.
"We are limited only by an uncompromising set of standards, and the expanse of our culinary capacity exceeds anything hitherto." ~ CEO's state.
Calvin Lau, Gabriel Moroianu, Juan De La Cruz, and Buck Canon are the masterminds and culinary experts behind the concept and creation of X Restaurant.
There's also a man behind the scenes, Robert Heicklen, who stands by the morals where the greatest use of a life is to spend it on something that will outlast it. Mr. Heicklen dedicated his life to helping St. Mary's Kids charity and he is the link between St. Mary's Kids and the X Restaurant.
All the great minds have even greater hearts and based on their endlessly giving energy they created their beautiful and unique establishment.
[embedyt] https://www.youtube.com/watch?v=ZFNZquMagCk[/embedyt]
Let's start with Aperitif created by their amazing mixologists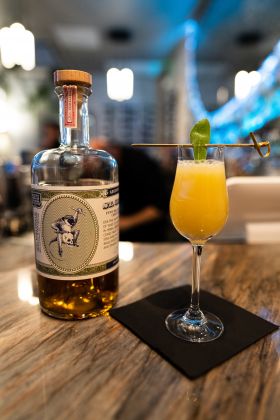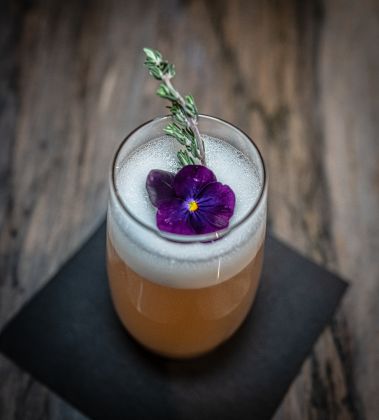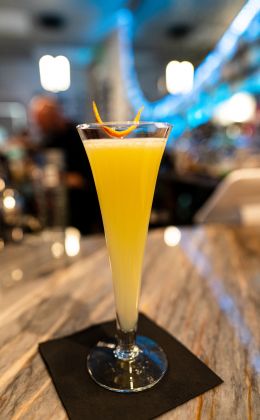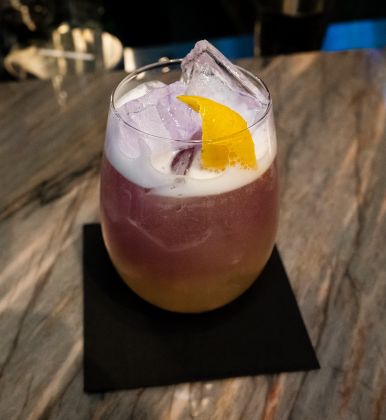 "We make a living by what we get, but we make a life by what we give." ~ Winston Churchill expressed, and it completely describes the team behind the X Restaurant. And every guest who is part of their culinary experience.
Baked Eggplant Duo with pickled eggplant purée, saffron couscous, with a miso-whiskey glaze and sesame seeds.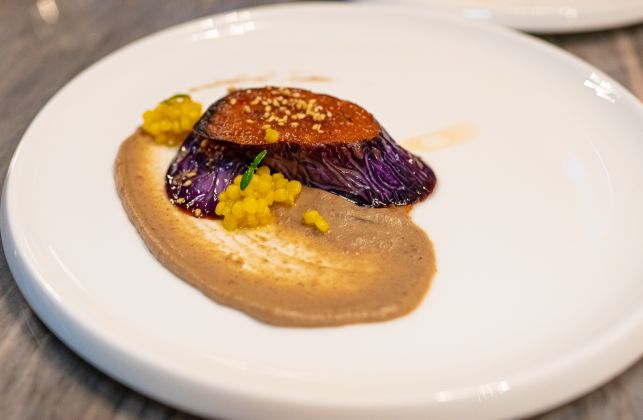 Robata Scallop ~ pan seared scallop, with enoki mushrooms, fresh uni and ocean air foam.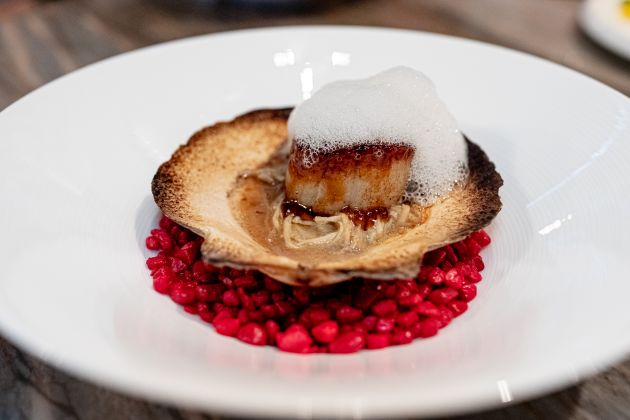 Ratatouille tian. Our rendition of a ratatouille on a puff pastry with a sweet onion jam, roasted vegetables, and black truffle shavings.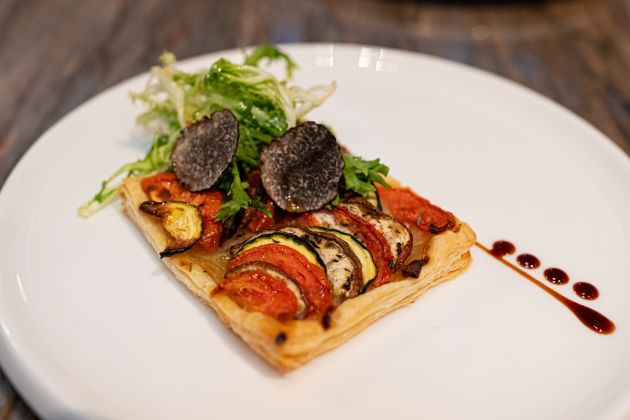 Honey nut squash soup with balsamic marinated zucchini, spiced chickpeas, and fresh pomegranate seeds.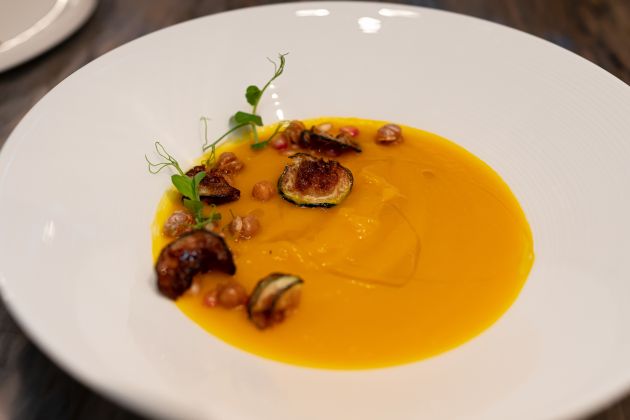 First and for most, Restaurant X is a concept based on doing good deeds and supporting a charity. Dining at the Restaurant X you support the charity. We can all change the world and make it a better place one good deed at a time… It is in our hands to make a difference.
In their commitment to charity, all profits they donate to St. Mary's Kids
Shrimp A La Plancha with sliced fennel, red endive, French radish served over persimmons with a Chardonnay vinaigrette.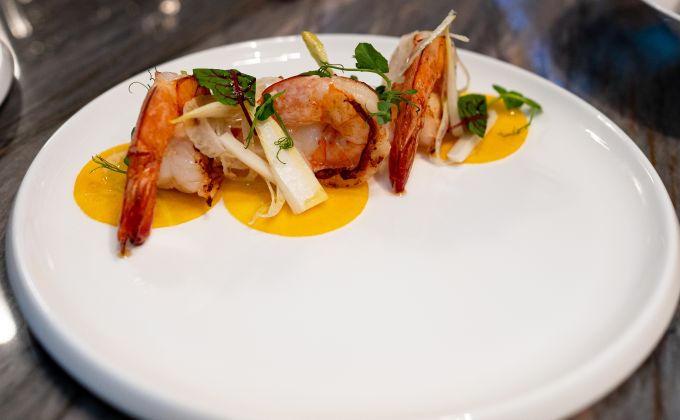 Hamachi Crudo ~ yellowtail with Fiji apples, pickled watermelon radish and ponzu sauce.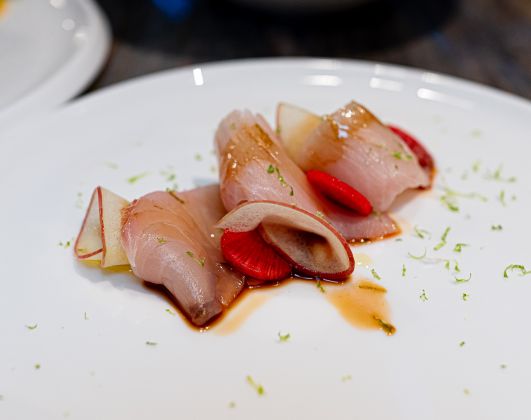 And they serve some fabulous dessert: Tres Leches with a passion fruit syrup.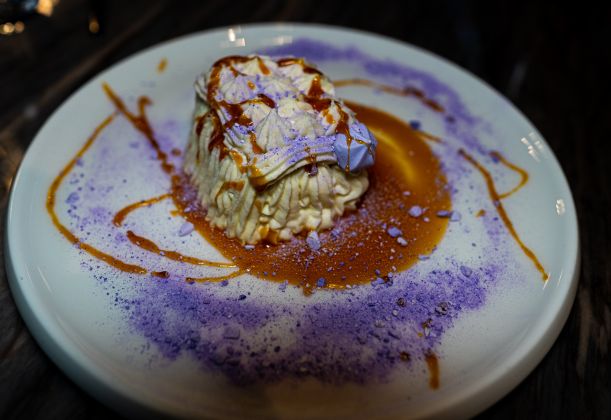 Mochi Doughnuts ~ served with Asian Pear White Chocolate sauce, homemade Miso ice cream and candied pink peppercorns.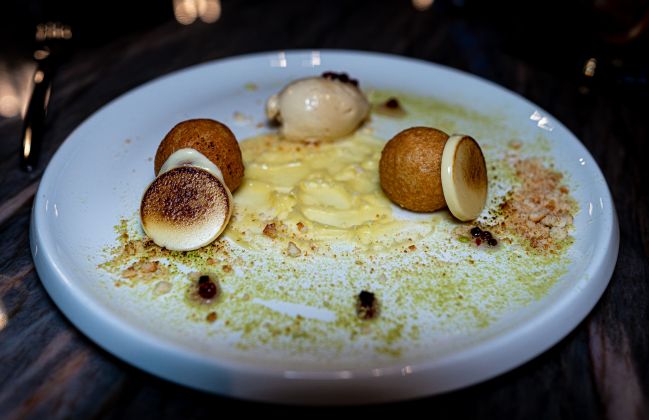 Address: 170 Main Street., Port Washington, New York.
Tel. 516-918-9446