Olivia Holt was three years old when she first entered into the world of performing arts. Her love for acting and singing, combined with a natural style and grace, awarded her a slew of national commercials. In 2009, she landed her first role in the indie film, "Black and Blue," but it was in 2011 when she booked the part of Kim Crawford in the Disney XD comedy series, "Kickin' It," that things really began to take off.
"I love both equally. Music, however, was my first love," Olivia Holt tells INLOVE Magazine. "Then, I quickly fell in love with acting. Now both are insane passions of mine and my creative outlet. I've recently started dipping my toes into the producing waters, and I think that could be another space I could easily fall in love with as well."
Holt's music career began to flourish early on. In 2012, she not only starred in the Disney Channel TV movie, "Girl Vs. Monster," but also recorded a few songs for it. The following year, she took home a Radio Disney Music Award. From fierce female martial artist to popular recording artist, Holt easily earned the No. 1 spot in the hearts of her fans.
In 2016, Holt released her debut EP on Hollywood Records. While she was putting out hits, she was simultaneously working her way into an entirely different fandom. Holt was already a hero to many during her Disney days, but taking on the role of Tandy Bowen in the MCU, earned the actress a whole new set of fans. As Dagger, in "Cloak & Dagger," Holt took her hero status to new heights.
As Holt continues to dance between both creative outlets, it's recently been her music that fans can't get enough of. She capped off summertime with her single, "Love U Again," a collaboration with Dutch-Moroccan DJ/producer, R3HAB. The song is a catchy mix of pop and house. The dance track embodies a playful summer vibe complemented with a lyrical look at love through the eyes of heartbreak. We've all had summer romances like those, am I right?
Certainly, there's always more on the horizon with Olivia Holt, which is why we keep falling in love with her over and over again.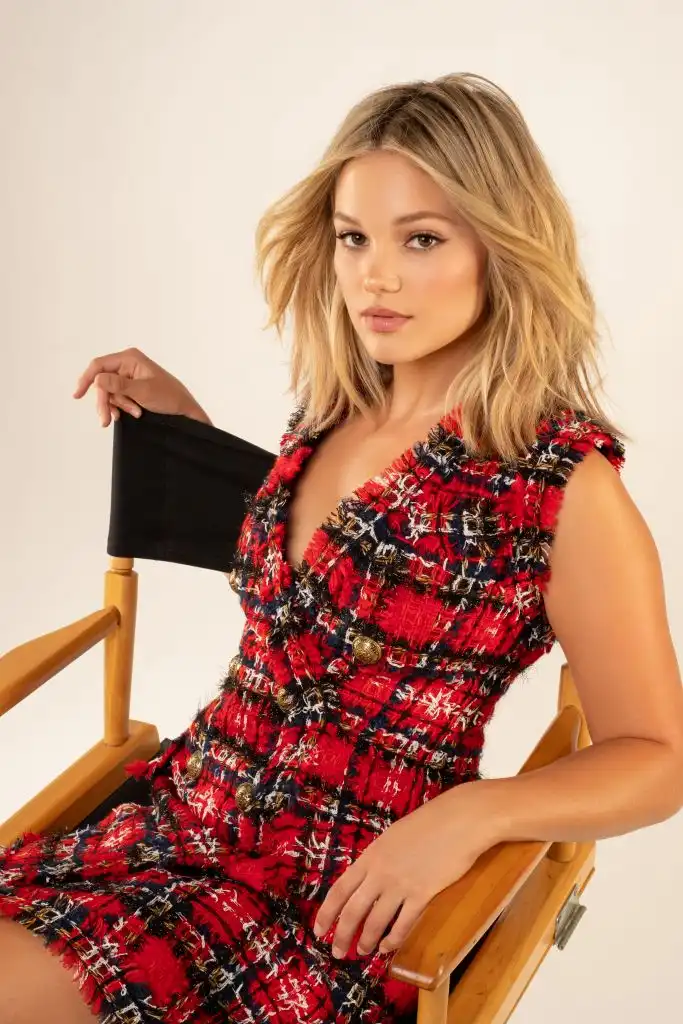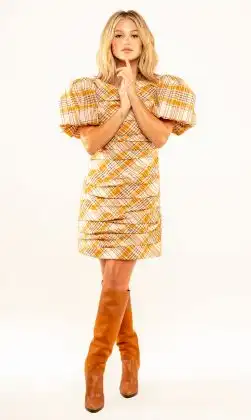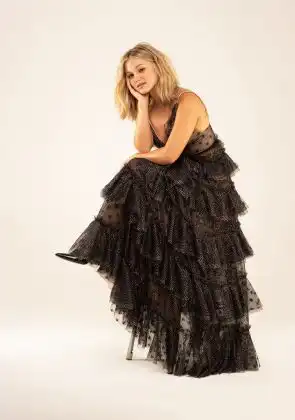 Sari: You recently dropped "Love U Again." Tell me about what went into creating the song and what it was like collaborating with R3HAB?
Olivia Holt: I've worked with R3HAB in the past, and I'm a massive fan of his work. He's brilliant. I heard this song and instantly connected to it. Sonically and lyrically. I'm so proud of the work we did on this record.
Sari: I do want to talk about your journey as an actress. What was it like working your way through roles and then really kicking off your career as part of the Disney family?
OH: I'm so grateful for all of the opportunities to explore different characters as well as different genres. I started my career in comedy and worked on sitcoms for about six years. Then I was able to jump into the drama realm and really dig deeper into the characters I was playing
To catch the whole interview download the digital issue at http://inlovemag.shop/
Creative Director/Stylist
Elena Vasilevsky @vasilevsky_elena_official
Photographer/Asst. Creative Dir.
Nicole L. Galinson @nicolegalinson
Makeup: Emily Chang
@emilychengmakeup @thewallgroup
Hair: David Stanwell
@davidstanwell @thewallgroup
Stylist Asst/Fashion Consultant
Malyssa Lyles @malyssa.lyles
Writer/Co-Producer
Sari Cohen @thesavvyscribbler
Production
INLOVE Media & Production @inlove_media_Production
Cover Look: KHAITE @khaite_ny #saks @tonypersonalshop