Jessica Plummer
"The Girl Before" just made its debut on HBO Max, shining a spotlight on Jessica Plummer. The four-part miniseries premiered on BBC One last year, giving overseas fans of J.P. Delaney's novel a chance to see Plummer bring the role of Emma to the screen.
While the South London-born actress, who shares the screen with David Oyelowo, Gugu Mbatha-Raw, and Ben Hardy may bring a fresh take to the role in the adaption, she has been a fixture in the entertainment world for nearly a decade. Before playing Chantelle Atkins in the BBC soap opera "EastEnders" and making an appearance in the 20th season of "I'm a Celebrity…Get Me Out of Here!" Plummer topped the UK Albums Chart as a member of the British girl group Neon Jungle.
After graduating from the Identity School of Acting in London, Plummer landed a role in "How to Talk to Girls at Parties," which also starred Elle Fanning, Ruth Wilson, Nicole Kidman, and Matt Lucas. The British feature film made its debut at Cannes Film Festival.
With "The Girl Before" receiving rave reviews, INLOVE Magazine caught up with Plummer to discuss the latest.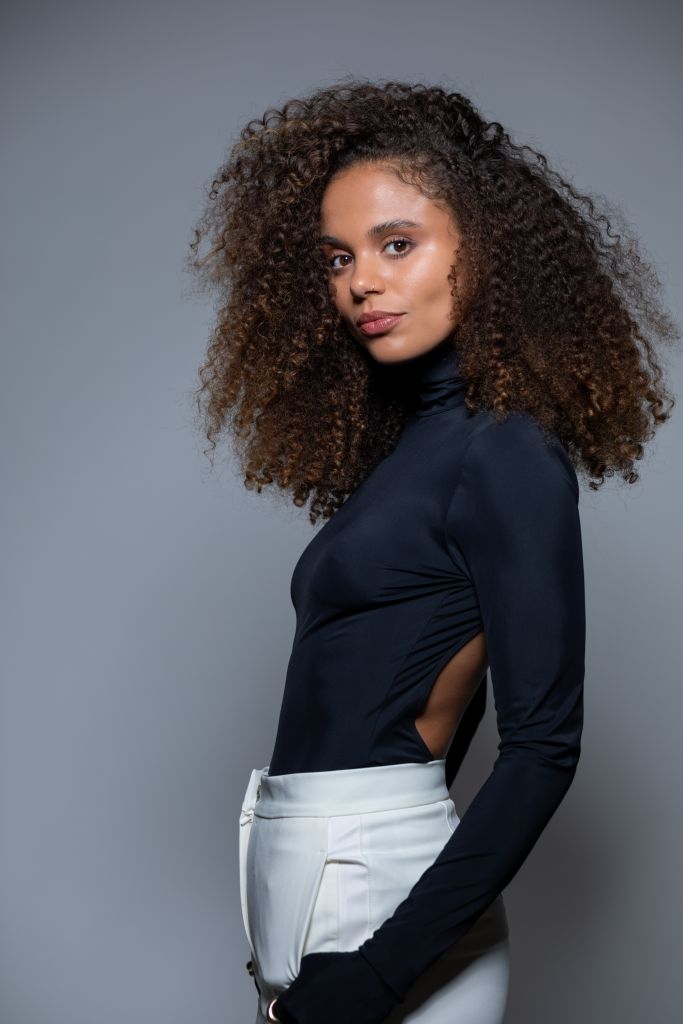 Sari: What is it about Emma and "The Girl Before" in general that speaks to audiences worldwide?
Jessica Plummer: I was instantly drawn to Emma. I fell in love with her the second I started reading the script. I purposely only read Emma's timeline. However, watching it all pieced together, I also completely fell in love with Jane. And if I'm honest, a bit Edward and Simon too. I think "The Girl Before" displays pain and survival and is something most, if not all people, can relate to.
Sari: What was the most intense thing you had to do to prepare for the role?
Jessica Plummer: My process is, I figure out my character, then learn my lines completely blank, and then mix the two on the day. Preparing for Emma was fun, giving her a backstory and getting to fill in all the missing gaps I had for her. In fact, I purposely didn't read the book in order to be able to do that freely. I have it on my shelf, ready to be read after the U.S. release. Also, finding her scent was quite intense. It took me close to a month. It ended up being Jo Malone London Lime Basil & Mandarin. I haven't worn it since – it would feel too weird.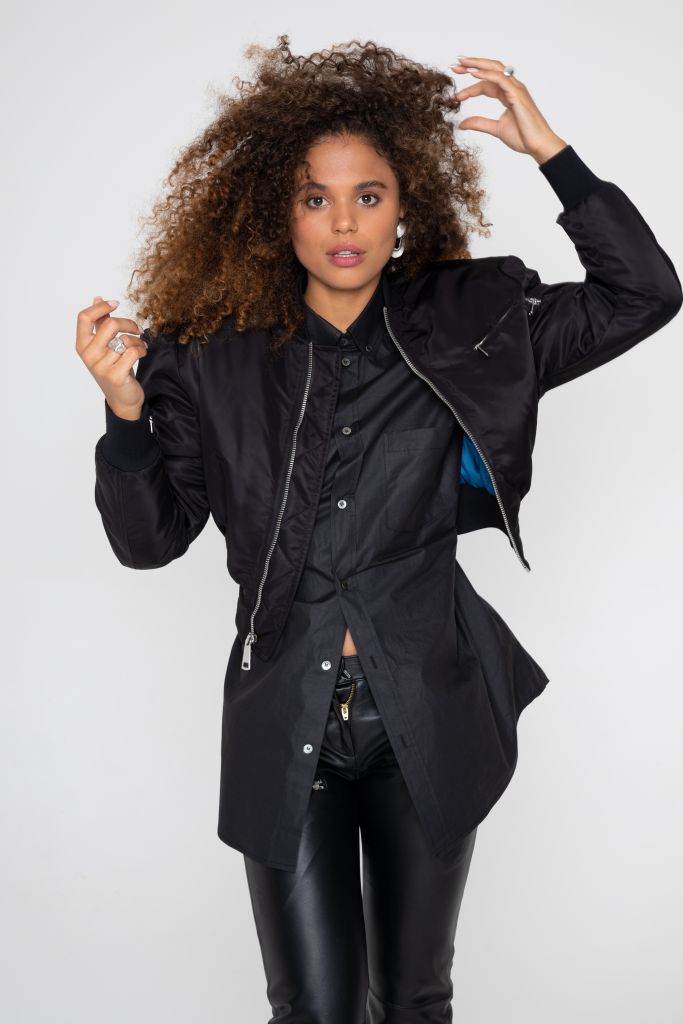 Sari: I understand the was casting done over Zoom. What was it like meeting everyone on set in Bristol for the first time?
Jessica Plummer: "You're tall" was everyone's first comment to me [laughs]. It was weird – kind of like when you see someone without their mask for the first time. You think you know what they look like, but not fully. Zoom is so awkward on so many levels. Someone needs to make a movie that is purely on Zoom. Comedy gold.
Sari: What do you look for in a character or a script?
Jessica Plummer: It's electric when you read a script and connect with it. I got that feeling when I first read "The Girl Before." I sat down and read all four episodes in one sitting. Pretty much 100 percent of the time, there is always something I can relate to with my characters. I may not agree with all their actions. But I think, in order for me to be able to be someone that's not me, I need to be able to empathize with them. I want to play anyone and everyone. It's all about discovery, experimenting, and having fun.
Sari: How did your studies at the Identity School of Acting in London prepare you for life?
Jessica Plummer: In so many ways. Without Identity, I'm not sure how I would have had access to the industry. Femi [Oguns] is hardcore in the best, tough-loving way a teacher should be. They have opened doors to so many people who may have otherwise gone undiscovered. I could list the names of famous actors I shared classrooms with, but no one likes a name-dropper [laughs]. Google it.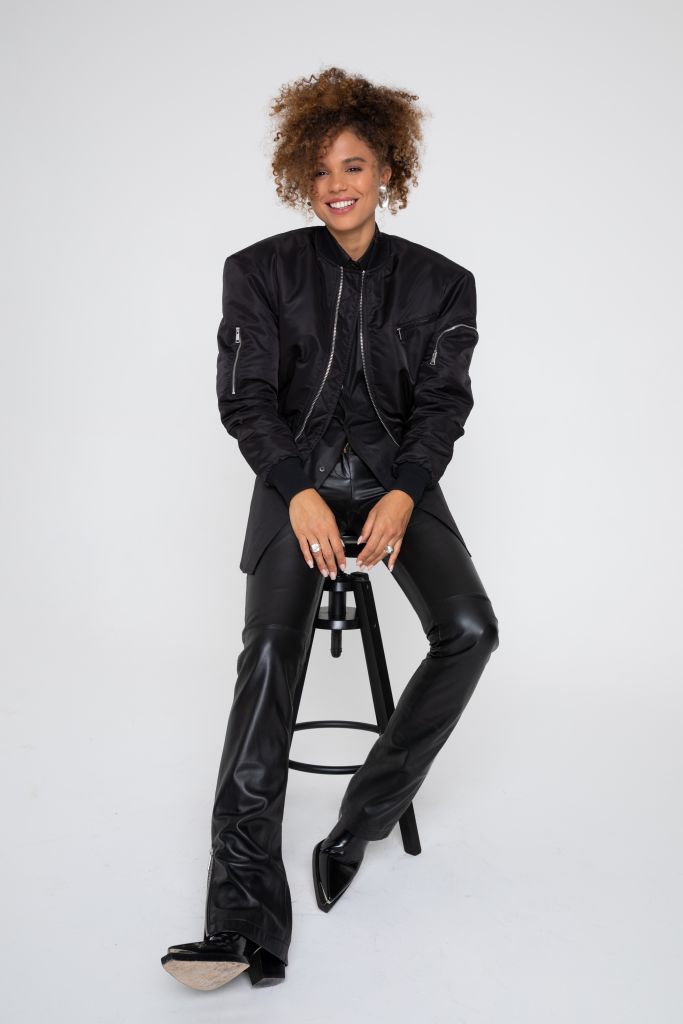 Sari: What's the greatest lesson you've learned that you hope to pass on to your daughter?
Jessica Plummer: I feel like I'm still learning every day – also from her. Children have such a beautiful way of being present in every moment. I want to be more like my five-year-old. If I could encourage one thing, it would be for her to follow her dreams. As cheesy as it sounds. Life is too short for any settling.
Sari: What did you love most about:
"How to Talk to Girls at Parties"
Jessica Plummer: I was on set when I found out I was pregnant. In fact, I asked one of the cast drivers to take me to a pharmacy, and he was the first person I told. Of course, I told her dad HE was the first. Don't tell anyone.
"EastEnders"
Jessica Plummer: "EastEnders" played a huge part in my life growing up as a kid in the UK. The theme tune was my cue for bed. My household would watch every single night. And sometimes all over again on Sundays on the omnibus. Being on such an iconic part of English television was huge.
"I'm a Celebrity…"
Jessica Plummer: Honestly, I have NEVER appreciated "the small things" more in my life than the three weeks I spent in the castle. Food, a hot shower, conversation, a hug. All the small things we daily take for granted.
"The Girl Before"
Jessica Plummer: EVERYTHING. Is that fair? It's true – everything from the cast to the crew to the script to the set. Wherever my career is headed, "The Girl Before" and Emma hold a solid place in my heart. Oh, wait. The toilet in my trailer! I didn't love that. It was a bit small, and the flush wasn't great – everything minus my toilet.
Your time in Neon Jungle
Jessica Plummer: The biggest gratification as a performer is being able to perform in front of a live audience on stage. I still dream about singing to audiences, daydreaming about other people's songs. I've been Beyoncé loads. I give her my face, of course, but her voice and dance moves.
Sari: Do you have a particular moment that stands out in your career?
Jessica Plummer: On "The Girl Before," we wrapped shooting in 1 Folgate before we wrapped the show. I remember going back to the studio where it was built a couple of days before we finished to find it had been knocked to the ground. I cried. I cried like a baby for maybe an hour. It was very dramatic and probably quite embarrassing [laughs]. I don't consider myself a sentimental person to "things," but in a weird, twisted way, it was like I had become attached to the house in a similar way to Emma. Was it Emma's emotions or mine? First time I had to ask myself something like that.
Sari: What kind of influence do you hope your work leaves on people?
Jessica Plummer: I'm an entertainer. I want to entertain. I want my audience to feel something – happiness, anger, sadness. I want work that I'm involved in to be a conversation and a reason to bring people together. The industry is changing for the better, and I am honored to be a part of it.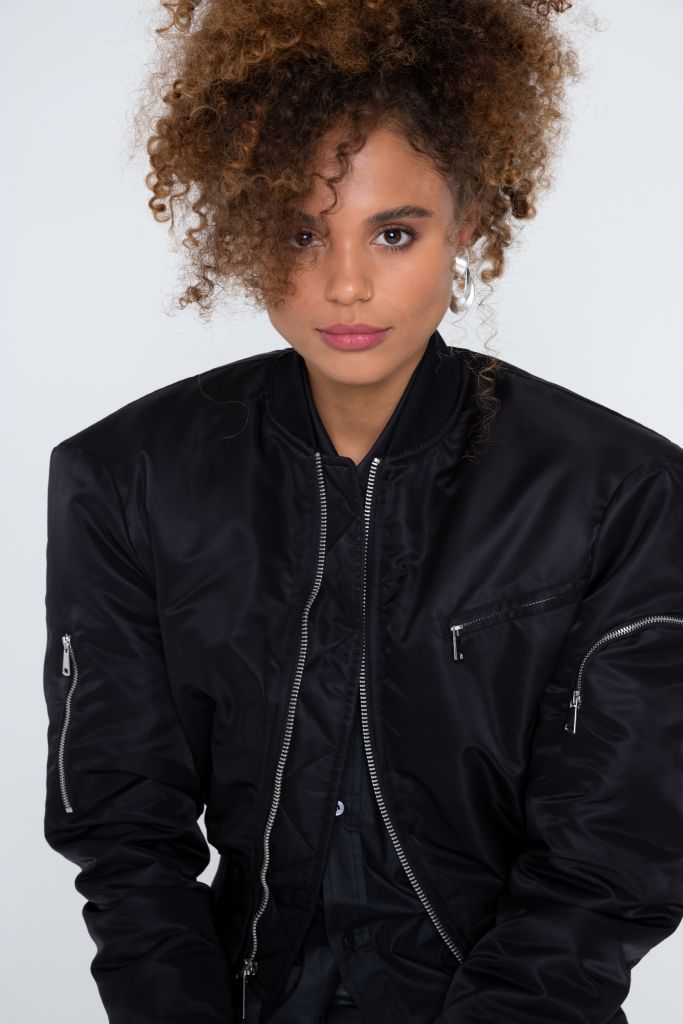 Sari: Would you ever return to singing?
Jessica Plummer: In a role – absolutely!
Top things Jessica Plummer is INLOVE with – by Jessica Plummer
My baby
Coffee
Music
Freshly cleaned bed sheets
Dippy egg and soldiers (with marmite)
J.Lo
Sari Cohen