For Jake Allyn, starring as a college quarterback on BET's The Quad, seems like a character he was destined to play. Although Cornell is the Dallas native's real-life alma mater, the fictional Georgia A&M University he attends on the show is the perfect new home for the actor, who stars as BoJohn Folsom: a small-town Texas football player.
January kicked off Season 2 of the successful drama series, which also stars Anika Noni Rose and Sean Blakemore. While Allyn's first love is acting, he also spends a good amount of his time writing and producing.
Jake co-produced two independent thrillers The Ex-Patriot and Forsaken with his brother Conor Allyn. They also collaborated on the film, Overexposed, which is the story of a teen girl caught up in a sexting scandal.
As a triple threat, Allyn is tackling social issues head-on through his creative endeavors. InLove Magazine had the chance to speak with him to learn all about what he's up to and what fans can expect in the future.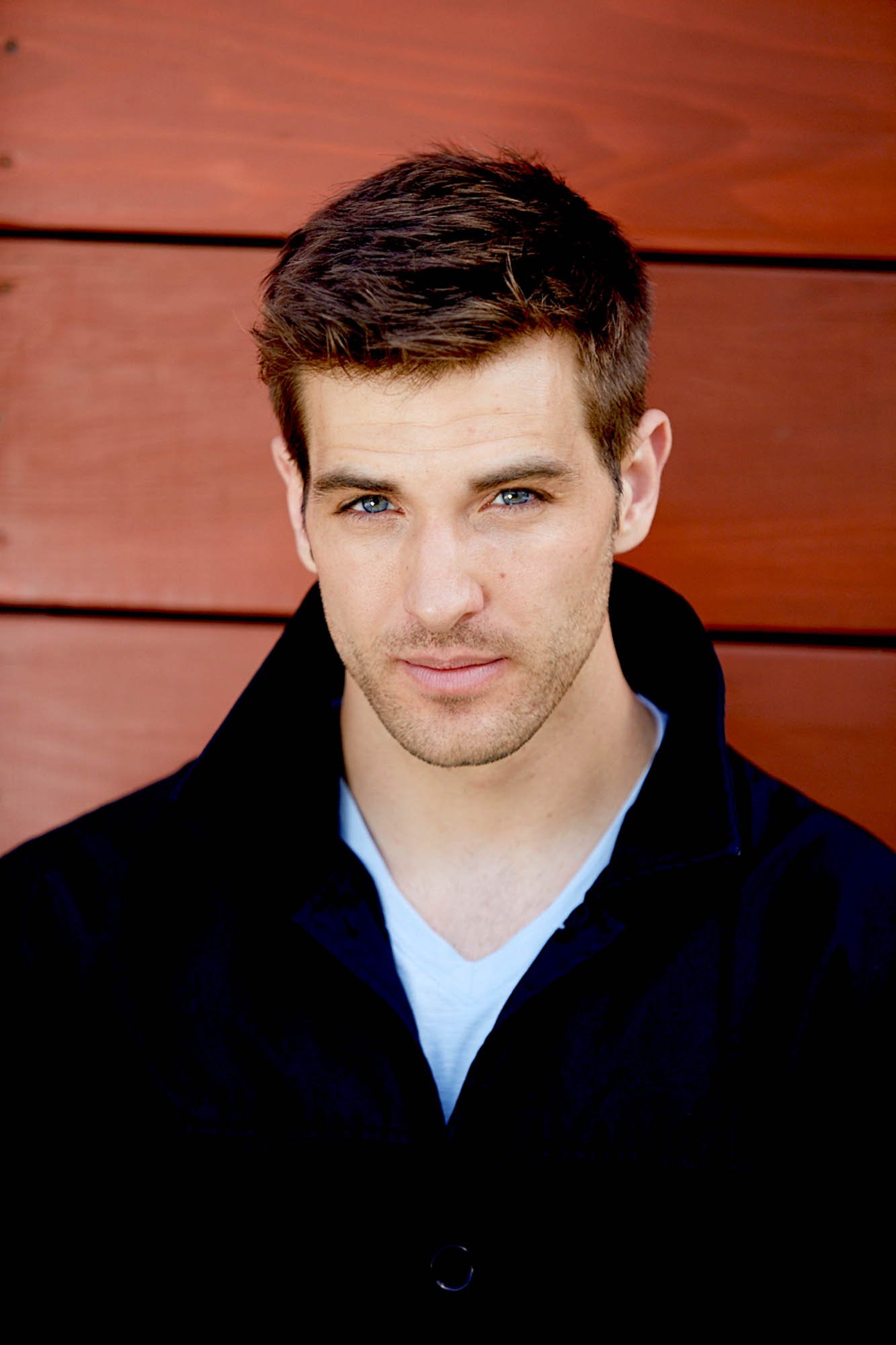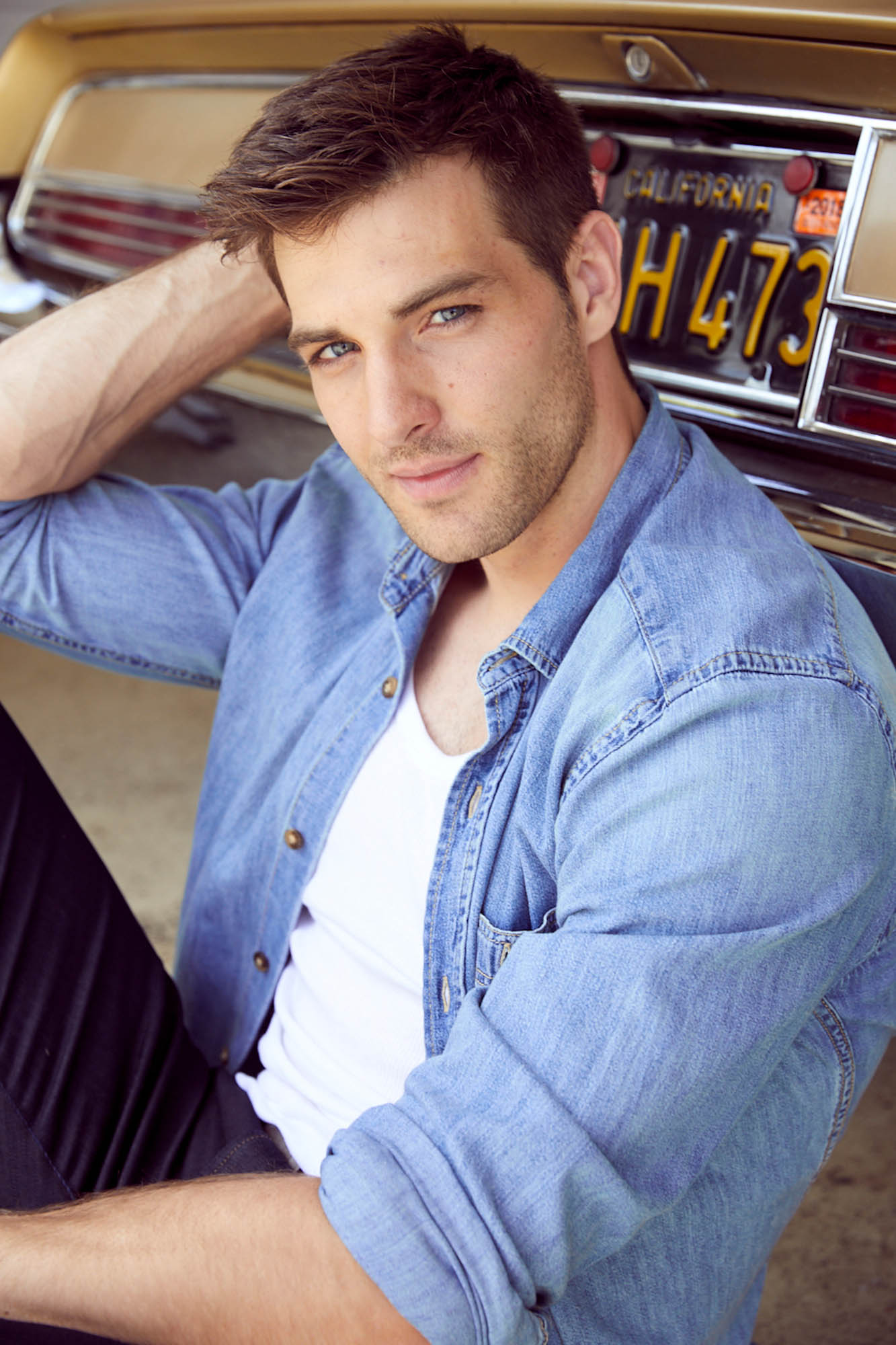 Sari: Tell me about growing up in Dallas. What was it like moving to New York and then taking the leap into Hollywood?
Jake Allyn: Growing up in Dallas, even though it's a big city, it has a small town, Southern feel. So, I was probably a little bit sheltered growing up in that lifestyle. The first jump was moving to New York to go to school Upstate. I went to Cornell and lived through four Cornell Winters, which I think made me a man. [Laughs] Put some hair on my chest. Halfway through college, I really started to fall in love with acting. I started to think of it as a possible career choice. But then right after school, I got a job opportunity in Indonesia actually working behind the camera. So, I lived in Jakarta, Indonesia, for a year. It was an amazing experience for me, but I definitely realized in my year there that I didn't want to be behind the camera, that I did really want to pursue acting as a full-time deal. So, I moved to L.A. the day after I moved back from Indonesia.
Sari: When did you start playing football?
JA: I started playing football competitively when I was in second or third grade. As soon as I was allowed to put on the helmet is when I started.
Sari: What did you originally set out to do in college?
JA: My plan was to play football and hope that I could graduate from Cornell. I did not know exactly what I wanted to study when I got there. I knew that an Ivy League school was a good opportunity. So, I went in pretty broad. I always loved to travel and I found history as a good study for that. In college, if you are a history major it really becomes the study of culture, and how people did things in one place as opposed to another. That was really interesting for me. So, I ended up becoming a history major. As much as that is apart from acting, I find with acting you're still just studying people. It's just a different way of studying of humans.
GROWING UP IN DALLAS, EVEN THOUGH IT'S A BIG CITY, IT HAS A SMALL TOWN, SOUTHERN FEEL. SO, I WAS PROBABLY A LITTLE BIT SHELTERED GROWING UP IN THAT LIFESTYLE.

Sari: How do you think the path that you took works in your favor when it comes to shaping your character?
JA: I think the more life that you live, the better actor you can be. Of course, it's great to study the craft. But I also think just going out on a trip to a country you've never been before or going to have a new experience, meeting new people will make you a better actor, too.
Sari: You're also writing and producing, so which creative outlet would you say really has your heart?
JA: It's a good question. I would say the one that has my heart the most is acting because I can really invest my own personal emotions into my character and the story. I would definitely say a big goal of mine is to write a film that I act in. I've yet to do that and it's definitely something on my goals list. It's something I would really love to throw my heart into.
Sari: Let's talk about the work you're doing with your brother. What do you think have been some of the challenges you have come across with that and what have been some of the ways that you've helped each other grow?
JA: Sometimes you're a little too close, so that can get in your way, just personality wise. Who fights more than two brothers growing up? But on the same level, one of the most beautiful things is if we have a great day together then we can share that at dinner with our parents or our friends or whoever. I've found that we both love our jobs and we both take that seriously. As long as that stays true, I don't think we will ever have any major personal problems.
Conor directed me in a film that we shot last February called Overexposed. I love acting so much and he feels the same way about directing. We both have so much passion for what we do. Maybe if we had done our first movie together five years ago, when I was a really novice actor and he had only directed one or two movies, it might have been a different experience, but I think we were both just in a really great place to do it.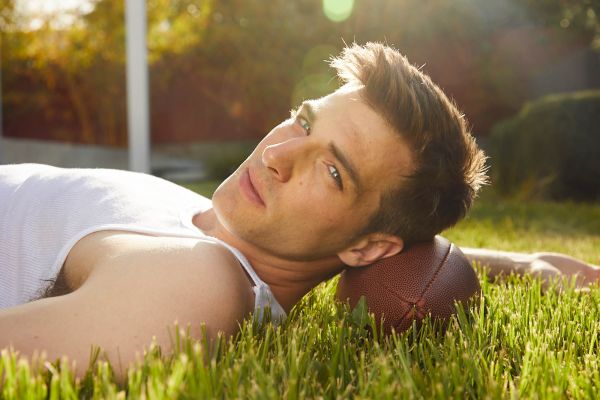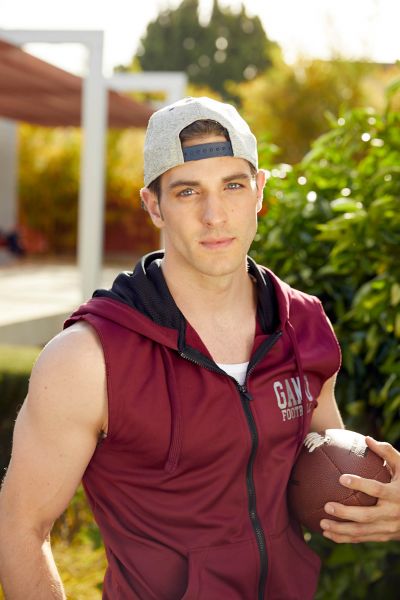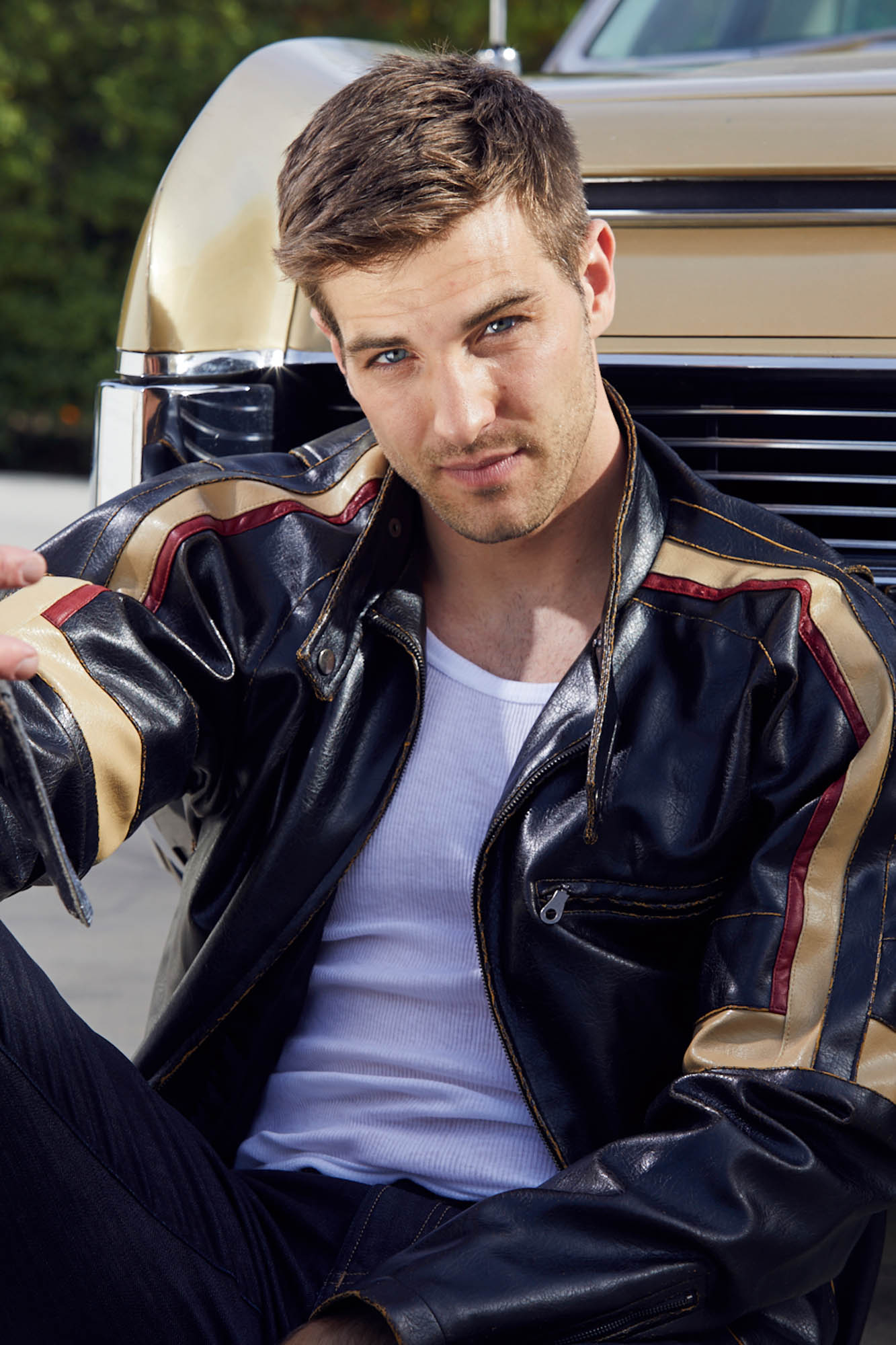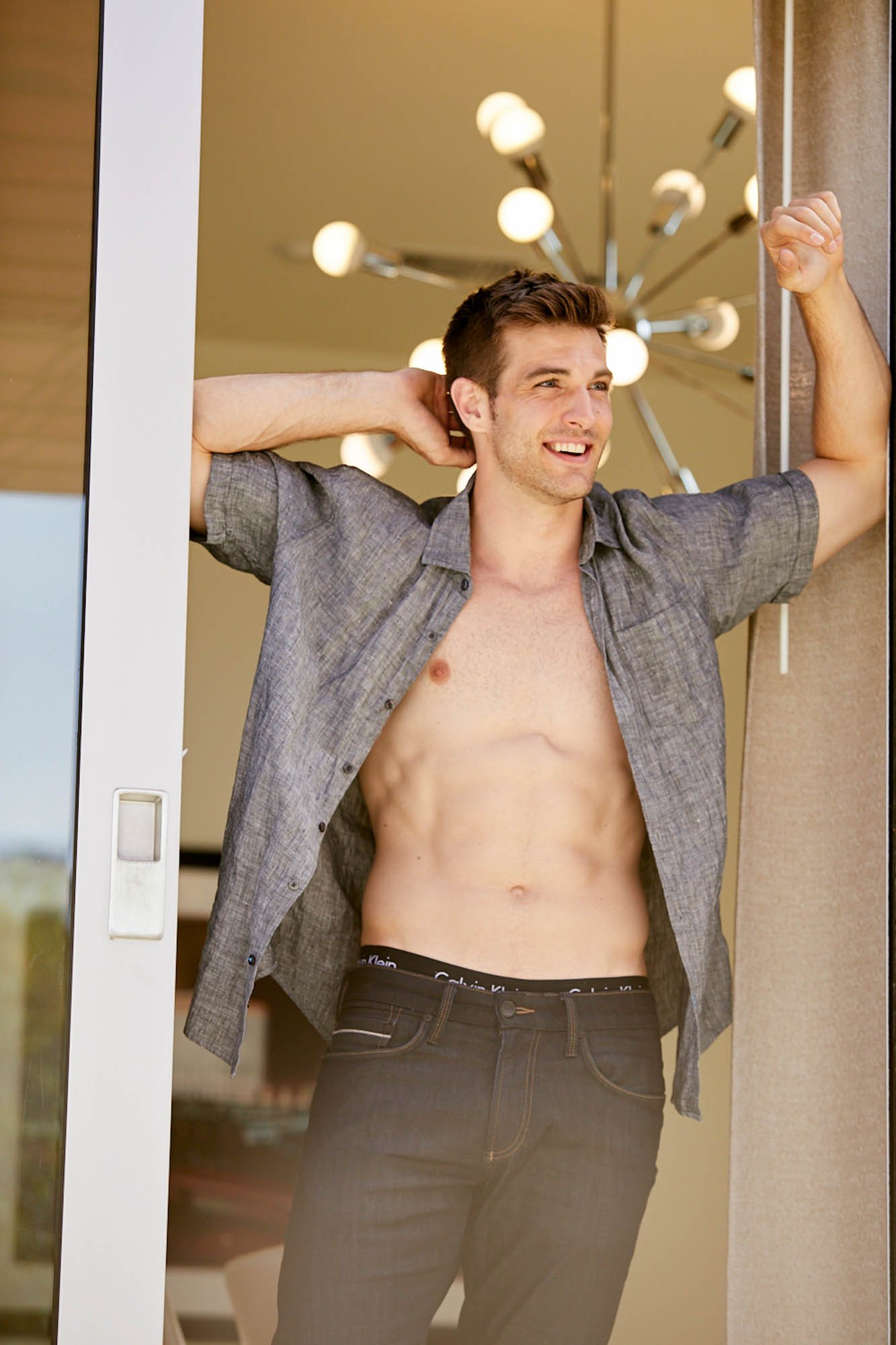 Sari: When it comes to your role on The Quad, what do you do to get into character for that?
JA: That's a good question. No one's ever asked me that actually. I have so many secrets, I don't know if I want to let too many of my secrets out [laughs].
I'm a big fan of bringing my writing background into my acting. So, I have journals of my character's personal life that I'm writing more of over time. I'm also a big music fan. I've kind of found that over the last year and a half of playing BoJohn, I've developed a pretty substantial playlist for him. And so, I usually pop my headphones in and just kind of go into my own little BoJohn dreamland and prepare that way.
Sari: What do you hope to see for the future of your character, BoJohn Folsom?
JA: For him to continue to change as the circumstances around him change. I would also say that he always stays grounded in who he was in the beginning. He's this small town, Texas kid with big hopes and a lot of pressure from his family. People can change, of course, especially in college, which is a big part of the show. It's becoming an adult. But at the end of the day, a small-town Texas kid always has a small-town Texas kid in him no matter what environment he's in. So, I definitely would like to pay homage to that.
Sari: The show has gotten rave reviews from a number of outlets. What do you think it is about The Quad that is resonating with so many people?
JA: I would say a lot of it is the kind of brutal honesty that we bring. The characters have parts of themselves that we're not afraid to show. Anika Noni Rose, who plays the school president, we show her faults; she's not a perfect person. Whether it's her or my character, the All-American quarterback, who looks perfect on paper, but once you scratch the surface, you realize that like anybody else he's got problems as well. Also, the school itself is also a character. I think one of the things that people are resonating with is that we show the great aspects of the school. College is an amazing place where kids are growing up before your eyes. We show that and how beautiful that life can be but we also show the aspects that aren't so good. We don't shy away from any of that. I think that at the end of the day, especially in today's TV, people want to see a real true story. Whether you're showing good human beings, bad human beings or conflicted human beings, I think people just want to see stories of real, true things; things they can relate to.
Sari: In an industry that has so much talent and creativity, how do you maintain your own individual style as an artist?
JA: I would say by always bringing in personal elements to my work. Like you said, there are so many great artists out there and I think it's okay to respect them, admire them and look up to them, but ultimately you need to just be yourself. When I act I'm going to bring in my own personal experiences and I try to stay rooted in that. The same goes for my writing. Others inspire me, of course, and make me work harder, but if I just try and write [like them] it won't come out the same or anywhere near as good. I think the more you do and the more content you put out there, the more you begin to see your own style. The more you're putting your personal touch to your acting or writing, people are going to respond to it if it's honest. It's truthful.
Sari: What other projects do you have on the horizon?
I'm always developing things that I'm writing, so I'm working on a few things. One of the things that The Quad has really got me on is being involved as an actor in projects that have a social meaning and are raising social awareness. I find it to be so much easier to act and put in the hard work when you're talking about something bigger. I'm really doing my best right now to search around and attach myself to projects that have that, even if it's a different issue.
Sari Cohen
Production: INLOVE Media & Production