5 fun facts about Kathryn Dean 
1. I have a rescue dog named Montgomery (Monty for short), who I trained to clean up his toys by putting them into a basket. He can also do a burpee!
2. I guest-starred as myself on a teen drama called "Malhação" in Brazil.
3. While on tour in Las Vegas, I used Instagram to find the drunk person who stole my performance shoes from a bowling alley, and I secured their return (sanitation followed).
4. I take pride in my creative gift-giving, and I've learned skills in the process.
5. I am obsessed with escape rooms and have done them all over the world. My favorite was in Amsterdam.
With over 100 million YouTube views and counting, Kathryn Dean continues to wow fans with her raw talent. 2015's "Told You So" made her an international sensation. Both the English and Brazilian versions were wildly successful, earning the singer/songwriter over 30 million views alone. Over the years, Dean has added to her roster of music with other popular songs such as "City of Angels" and "Exhale."
After debuting her latest single, "Friends (Don't Wanna Be)," exclusively on the community platform, High School Nation, Dean is now releasing it publicly on all digital and streaming platforms. It marks the first official single from her upcoming EP, which is due out later this year.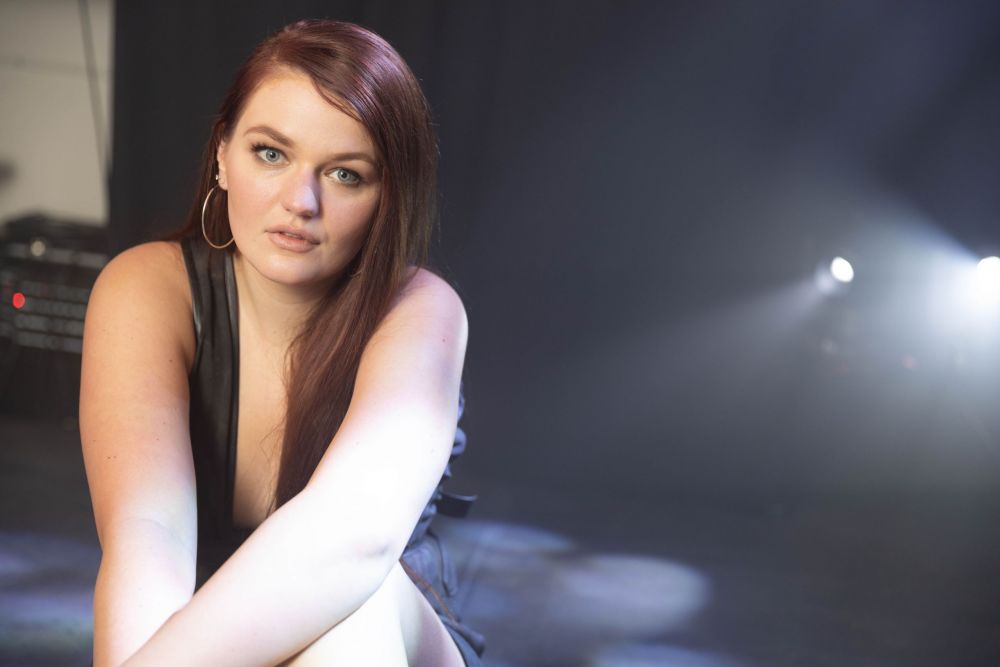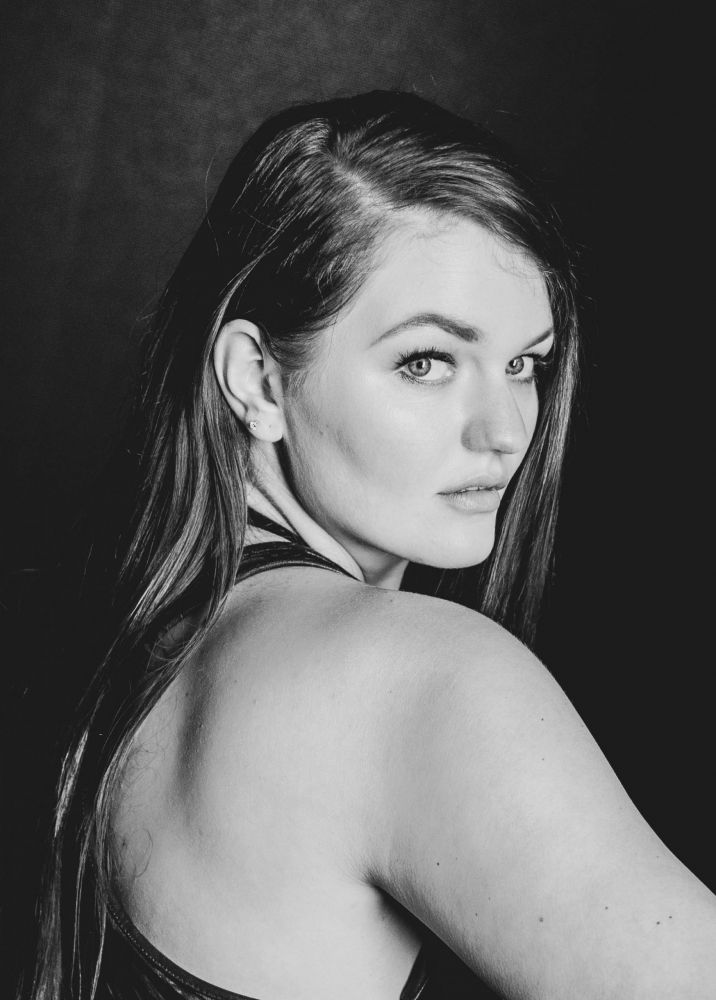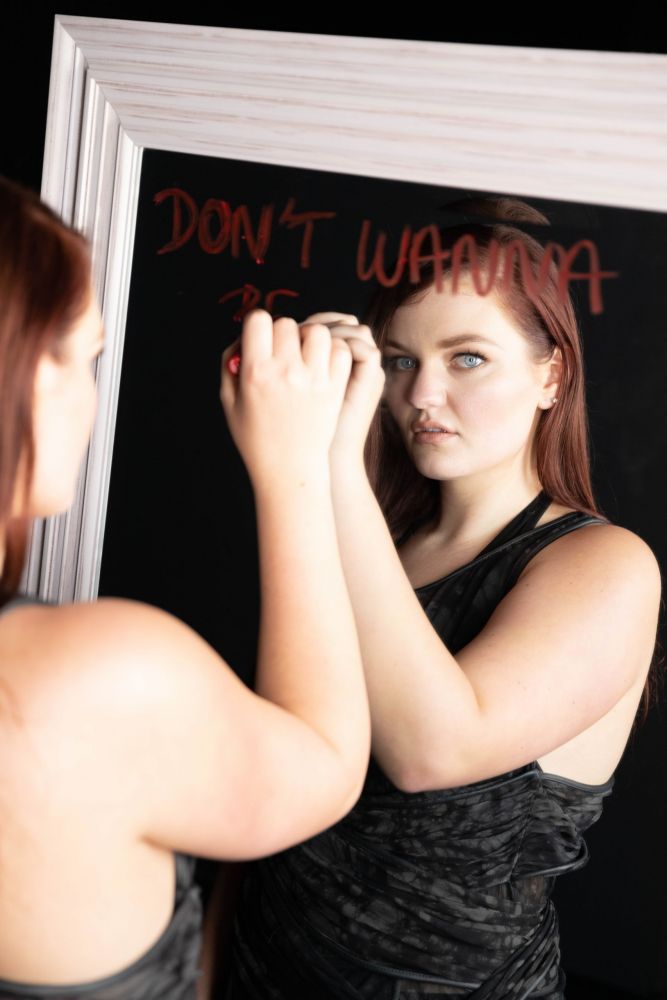 Sari: How would you describe your music?
Kathryn Dean: I call my style "lush pop" because of my love of lush background vocals and stacks of harmonies. 
Advertisements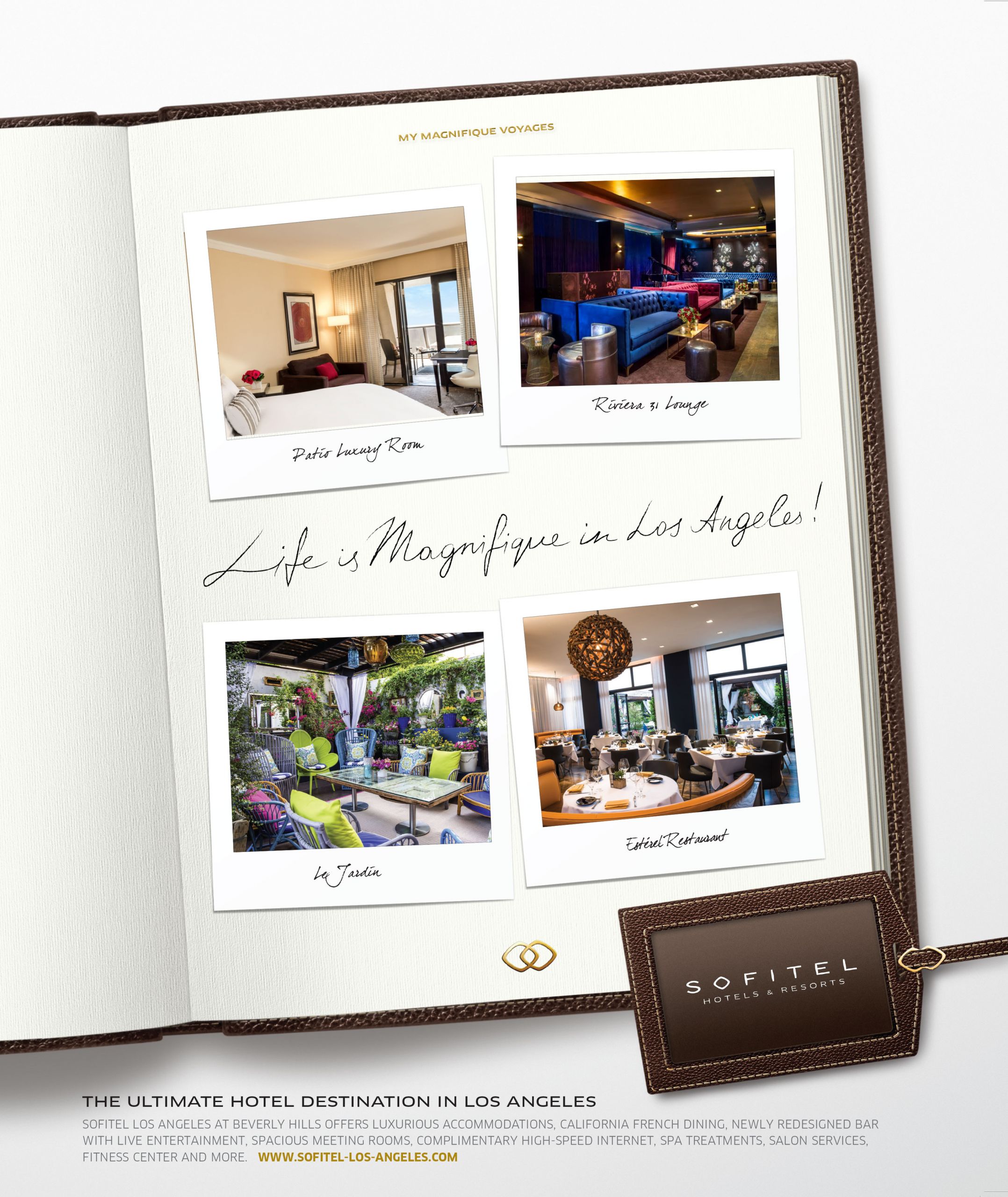 Sari: Tell me about how you fell in love with performing.
KD: I developed a habit very early on of assuming the weight of a performance's success. When other kids couldn't remember words or were too shy to do the hand motions, I took it upon myself to sing that much louder and do even more expressive motions. Singing has always been that talent that I knew no one could take away from me, and once I got a little recognition, that was it.
Sari: How did you discover that you were a songwriter at heart? What was that process like learning to integrate your talents?
KD: When I first started writing, song ideas felt almost like "divine inspiration," almost like I was taking notes on a song that was only playing in my head. At first, this felt like a fluke rather than a stable talent I could count on repeating. Then I progressed by recognizing an emotion I was feeling and trying to channel that into a songwriting idea. As I started co-writing with others, I learned how to sit down and write about an idea, mine or someone else's, on command. Over time, I started to mentally separate myself as a singer versus a songwriter – almost like playing chess against yourself. From the songwriter's perspective, I might write a cool melody that requires a certain amount of vocal strength to pull off. The singer in me would then work to improve to pull off that melody. From the singer's perspective, the singer might identify a great part of my range and tone that I want to highlight and then challenge the songwriter to create a song that allows me to show that off.
Sari: How did it feel when you began crossing over into international success? What's been the coolest thing about that?
KD: It was wild and very humbling. The coolest part was when I went down to Brazil to do a cameo appearance on "Malhação," the show that used my song, "Told You So," as a character theme. I met fans who, despite not speaking English, sang along with my song and knew every single word. It was an unforgettable experience. 
Sari: Tell me about High School Nation. How did you get involved with that platform, and why is it important to you?
KD: I was really inspired by the fact that HSN hasn't let COVID-19 stop them from bringing music to high school students, and I knew I wanted to do something similar. When we heard about their talent-spotlight Livestream, it seemed like a great fit.
Sari: "Friends (Don't Wanna Be)" is the first single you've released in 2020. What made you release that song first this year?
KD: This song is about the realization that a relationship that isn't healthy, shouldn't go on. This is an unusual and interesting time where we are separated from each other and have the time to reflect on and re-evaluate our relationships, and "Friends (Don't Wanna Be)" felt particularly relevant to share.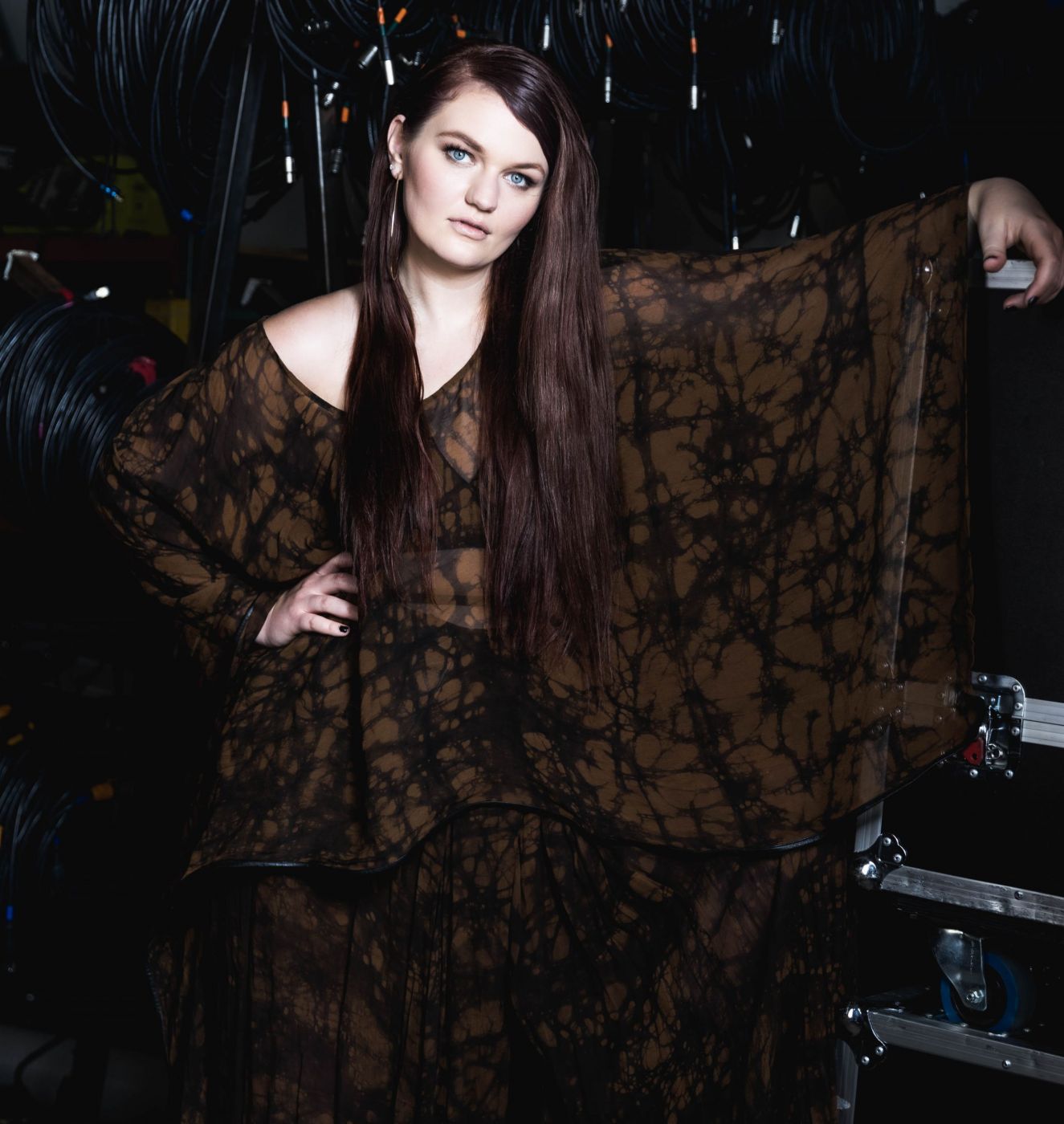 Sari: You recently did a live performance of "Exhale" on @HighSchoolNation's IGTV, and then you decided to hold a cover art contest over Instagram. What inspired you to do that and reach out to your fans in such a creative way?
KD: "Exhale" is a song that has great personal meaning to me. Writing, singing, and performing it has been very cathartic. In these times that can be very difficult for our mental health, I wanted to provide an outlet for my fans and audience to express themselves and what they are going through, and also to share their art.
Sari: You spread inspiration through your music. How would you advise others to spread inspiration in their own unique way at a time like this?
KD: When I am writing an "inspirational" song, I always keep in mind the fact that I'm not just writing for me but also for my listeners. It is about sharing a thought or emotion in a way that is not so focused on what you alone feel, but what those around you are going through as well. No matter what your art, or form of inspiration, it is about leaving room for other people to add their own experiences and meaning. I also always encourage gratefulness in hard times and would encourage everyone to focus on the things they are thankful for. When you think about what you have, it puts what you don't have or might be missing into perspective.
WHEN I AM WRITING AN "INSPIRATIONAL" SONG, I ALWAYS KEEP IN MIND THE FACT THAT I'M NOT JUST WRITING FOR ME BUT ALSO FOR MY LISTENERS. IT IS ABOUT SHARING A THOUGHT OR EMOTION IN A WAY THAT IS NOT SO FOCUSED ON WHAT YOU ALONE FEEL, BUT WHAT THOSE AROUND YOU ARE GOING THROUGH AS WELL.

Sari: Tell me about your upcoming docuseries, "Chart Breakers." How did you come up with the idea and format for the series?
KD: A number of things came about at the same time in a cool and magical way. My manager/business partner and I had been talking about finding a way to let my audience look behind the curtain at the process of working toward my goal of having a song on the pop charts, but I was a little hesitant about bringing a camera into as vulnerable of a process as songwriting. As quarantine began, and I started doing songwriting sessions over Zoom, I began warming up to the idea, but it wasn't until my first session with Sandy Vee that I was sold on the idea. Sandy has such an incredible understanding of the innumerable elements, considerations, and nuances of writing a hit song. As we were working together, I found him and the whole process so fascinating that I asked If we could record our session. After talking with my manager, we decided that having another artist/group share their journey toward the same goal of having a hit song would be really interesting, which led to me connecting with iNTeLL of the 2nd Generation Wu [Wu-Tang Clan] who is doing the series with me. We can't wait to share our individual and collective journeys with the world.
Sari: You work with top Grammy-winning producers around the globe. Tell me about some of the collaborations you're really proud of and some collaborations you hope to do in the future?
KD: I am very grateful for all of the people that I've collaborated with. You learn something from each person you work with, and I'm learning from the experts. My most recent collaborations have been with Troy Samuela and Maize of Greg Kurstin's No Expectations, Sandy Vee [Katy Perry's "Firework," Rhianna's "Only Girl (In The World)"], and Teron Beal [Michael Jackson, P!nk]. I wouldn't have imagined being able to work with the people I do now, and I'm excited to see what magic we create going forward.
Sari: What's in store for the future?
KD: In addition to the upcoming docuseries and my continued work with Sandy Vee, Teron Beal, Troy Samuela, and Maize, I am working on music with Chris Mann, who did a hysterical parody of Adele's "Hello (From The Inside)." We connected over the fact that we were both stuck at home and had both been doing parodies, so we decided to put one out together, which evolved into doing an original song. 
You can connect with Kathryn Dean on social media. She's
@KathrynDeanOfficial on YouTube, Facebook, and Instagram, and
@KathrynDean on Twitter. "Friends (Don't Wanna Be)" is out on July 17.
Make sure you check out the Exhale album art contest
and stay tuned for more new music.
Sari Cohen
Photo Credit: Teron Beal