The beautiful San Juan, on the tropical island of Puerto Rico is one of the biggest and best natural harbors in the Caribbean and is the second oldest European-founded city in the Americas.
Condado Vanderbilt, a nearly century old property, has brought sophistication and luxury back to San Juan, offering 319 guest rooms including 108 suites, 24-hour butler service for suite guests, a spa sanctuary with Puerto Rico's first Hammam, two posh pool lounges, exclusive Beach Butler service and three superior restaurants helmed by renowned Chef Juan Jose Cuevas.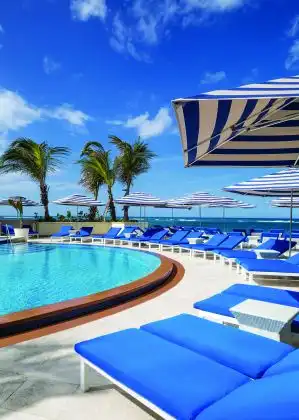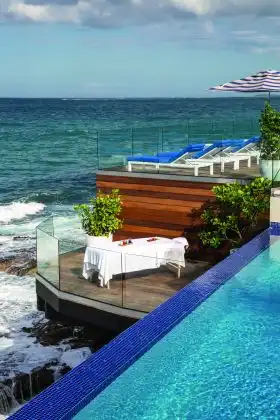 Did I mention that the property is situated on the cliff with breathtaking views of the Atlantic Ocean, originally built in 1919 by Frederick William Vanderbilt, the historic Grand Dame hotel was once the social epicenter of San Juan. Condado Vanderbilt is located in the heart of San Juan's chic Condado District, an oceanfront neighborhood that features some of the most beautiful historic and luxurious homes in San Juan. The district is also known for its high-end shopping during the day and is the epicenter of nightlife after dark. Other neighborhood highlights include buzzing casinos, gourmet restaurants, and the nearby historic district of Old San Juan.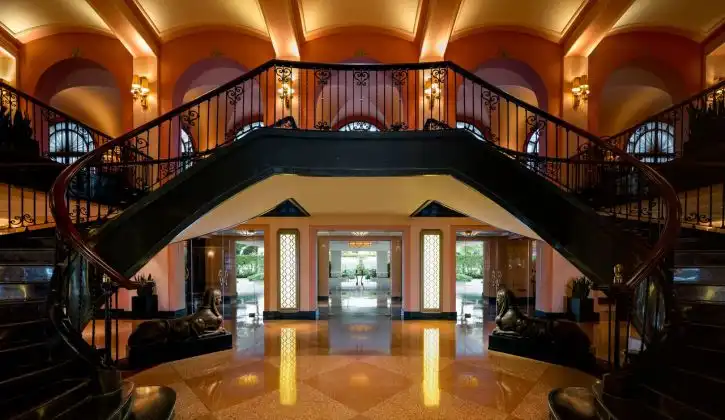 The Vanderbilt recently completed a 200 million USD renovation that revitalized the original Spanish Revival building and added two Suite Towers. The reopening of the property signifies a return to the "Roaring 20's" style, and the impeccable sophistication and service.
West Tower pool area featuring a 200-square food mirrored pool with a waterfall and an infinity-edge pool perched over the Atlantic Ocean. East Tower pool lounge featuring three smaller-sized pools with an intimate beach area located off the cusp of the pool deck. A larger beach area adjacent to the hotel, outfitted with beach loungers and towel, tanning, and cocktail service is the Caribbean dreams come true.
The property also offers a 10,000 square foot luxury spa and fitness facility featuring Puerto Rico's only private Hammam. Seven indoor treatment rooms and outdoor terrace for open-air pampering. Spa boutique with beauty and consultation services and customized Aroma Blending Bar. Germaine De Capuccini skincare and Red Flower body care products, both not available in any other spa in Puerto Rico. And to top it all, a Room service spa menu for in-room treatments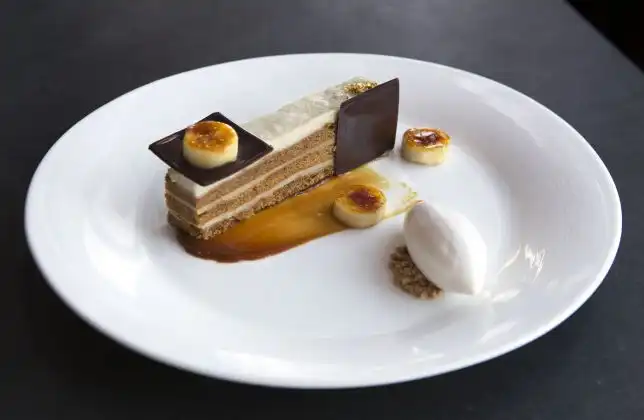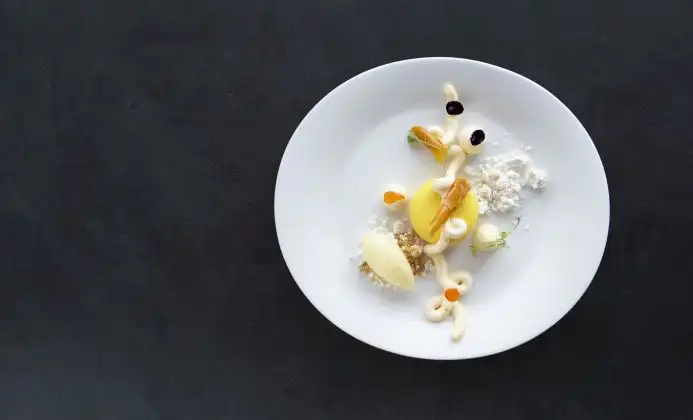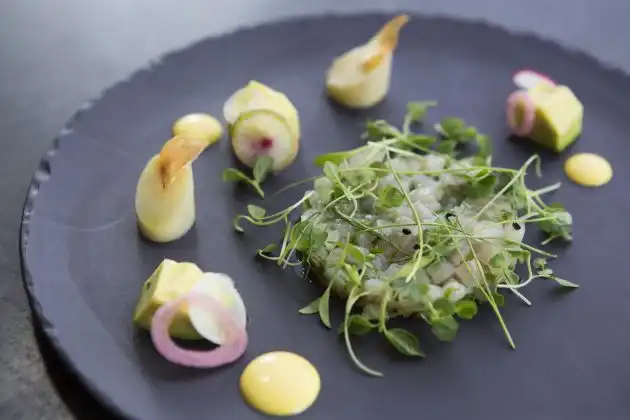 The Haute Cuisine on the premises, named "1919", helmed by Chef Juan Jose Cuevas, offers vibrant and elegant cuisine using fresh organic and local ingredients.
Ola offers a diverse menu with an international flair, and is open for breakfast, lunch, and dinner.
Tacos & Tequila Patron, the first establishment of its kind launched in partnership with Tequila Patron, is an open-air casual restaurant concept offering seven elevated variations of tacos and cocktails made with nine varieties of Patron products.
Veritas is an oceanfront wine and cognac bar offering live music and small bites.
Marabar is a martini bar and lounge offering up exotic cocktails and live jazz music.
Avo Lounge is a particular favorite among cigar lovers, with select high-end brands available for enjoyment onsite.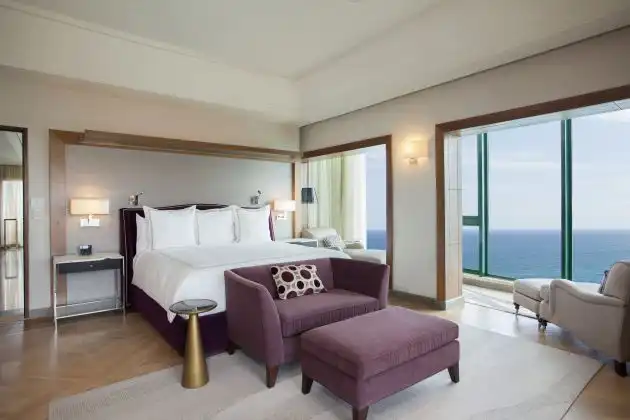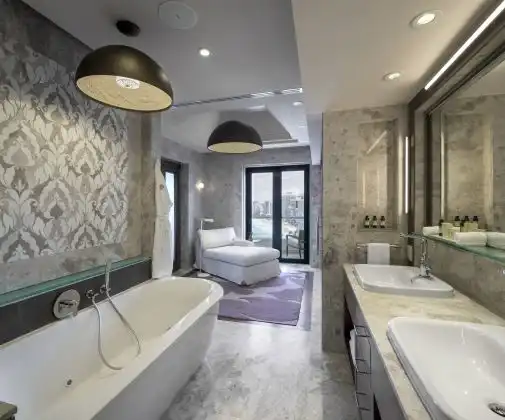 And if you're looking for the perfect place to celebrate your "Big Day", the wedding at Condado Vanderbilt supports events of all sizes. Professional wedding planners on-site throughout the event and the World-class catering cuisine provided by award-winning chefs. And the access to Condado Vanderbilt's 5,000 square foot terrace space is perfect to make these everlasting memories of every occasion.
Advertisements