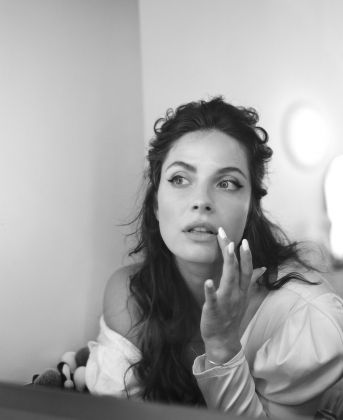 "I fell in love with acting when I created a theater space at my high school senior year in order to play Corie Bratter in 'Barefoot in the Park,'" says Paige Spara. "I loved the community it provided, the creative journey it took us all on to make the stage and props. That was the first time I performed for that long on the stage. I never wanted it to end."
Doing theater in New York prepared Spara for her breakout television role as Lea Dilallo in "The Good Doctor." "It really strengthened my ability to think on the spot and to allow myself to be present in the casting rooms in order to be as natural as possible," the actress tells INLOVE. Spara now stars opposite Freddie Highmore on the ABC drama, having been a fan favorite and series regular since season 2. "I love exploring how she loves and receives love," the actress says is her favorite part about playing this character. 
Sari: Looking back, can you describe that moment when you first found out you were going from a recurring role to series regular in season 2? 
Paige Spara: I was in my manager, Genevieve Penn's, office after a long day of casting meetings. I had to discuss which opportunity I could potentially sign on to be a part of moving forward, as being on "The Good Doctor" the first season really launched interest for future jobs. As Genevieve and I were discussing some of the options, she got a phone call from Sony offering me the series regular job. Needless to say, we celebrated as soon as she hung up the phone. We screamed and ate our faces off that night. It was glorious.
Sari: What has Shaun Murphy and Lea's love taught you about love in real life? 
Paige Spara: Their love taught me the importance of accepting and valuing your partner's own journey in life and how important it is to hold space for one another – to have the hard conversations together. Through that kind of love, you not only get to explore and evolve into the best person you can be, but you also get to reap the benefits of partnership through that level of security you've built. You now have all of this brain space to live life fully – together. 
Sari: What has working with Freddie Highmore taught you in real life? 
Paige Spara: Freddie has reminded me over and over again how capable I am of doing this job. The confidence and self-love this man instills in me have always checked me to never settle for less. He reminds me that I am loveable and capable and deserving of living my dreams and falling in love with the right partner.
Sari: What has been the most thrilling part about being a part of "The Good Doctor?" 
Advertisements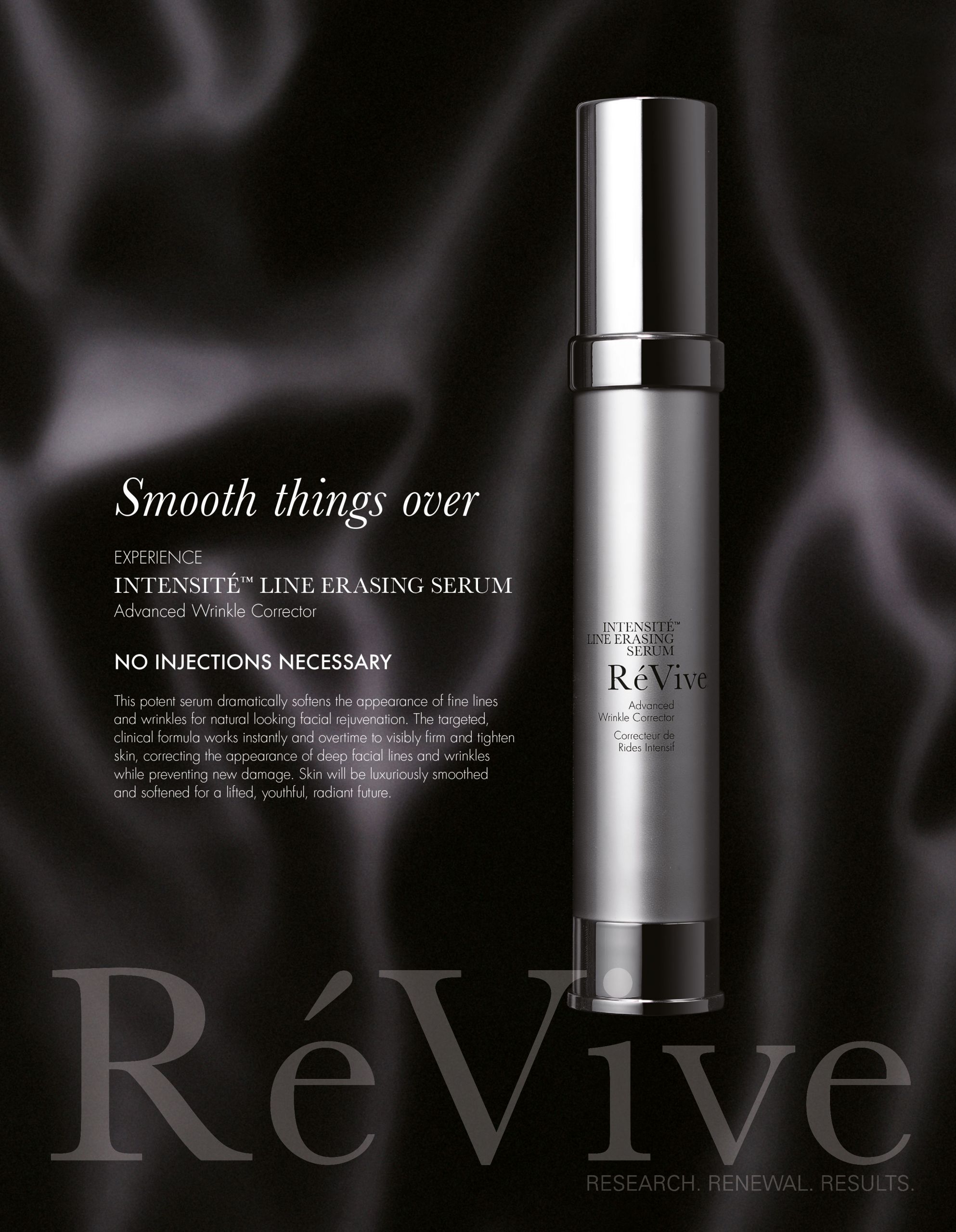 Paige Spara: Every time I look around on set while we are setting up the shot and I feel everyone on the crew coming together to collaborate on the vision that day – all hands on deck – all happy to be there doing what we love – there's just no greater feeling. 
Sari: What has your process been like as you've developed your character arc over these last few seasons? 
Paige Spara: My process is to remain curious, nonjudgmental, and flexible in order to authentically process and speak these moments into existence. 
Sari: What would you say are the show's strongest aspects? The reasons people tune in and are so dedicated to it?
Paige Spara: I think the show's strongest aspects are to tell stories that have two sides to every story. It allows our audience to remain universal in their emotions, all while presenting possible new perspectives on intimate matters that could inspire hope, feeling seen, and feeling validated in their experiences.
Sari: Are there any fun behind-the-scenes stories that have happened on set you can share?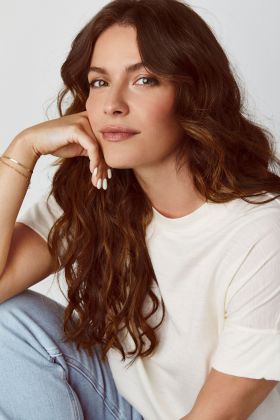 Paige Spara: Freddie Highmore has a sixth sense for pranks and is almost impossible to scare and it is my mission to scare him shitless at least once before the series ends. I fail every time [laughs]. 
Sari: Season 5 ends with Shaun and Lea getting married. What can you tell us about what'll come in season 6? 
Paige Spara: In season 6, Shaun and Lea will be navigating overcoming trauma from Lea's miscarriage and how they both cope, along with trying to conceive again. As well as navigating marriage and what that means to both of them. 
Sari: Where would you like to see yourself grow from here as an artist? 
Paige Spara: I would love to continue to tell female-led stories overcoming trauma in relation to themselves and the world. I would love to do a rom-com because they are my happy place. I would love to write and direct one day. I would love to try it all, really.
Sari: Do you have any hidden talents? 
Paige Spara: I can eat two Whoppers from Burger King in the same sitting and not get sick because they make me so damn happy.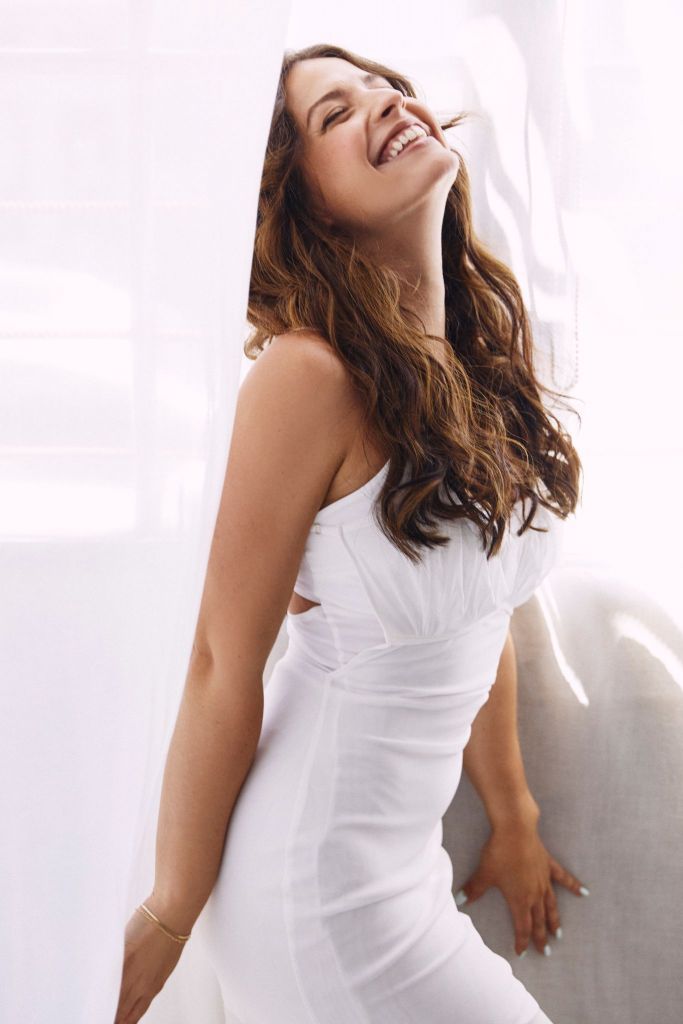 5 things Paige Spara is currently INLOVE with
Sally, my dog and number one booster-upper 
Colleen Hoover books 
A Court of Thorns and Roses book series 
Learning to fall in love with the journey of loving myself 
Sitting across from people I love and talking with them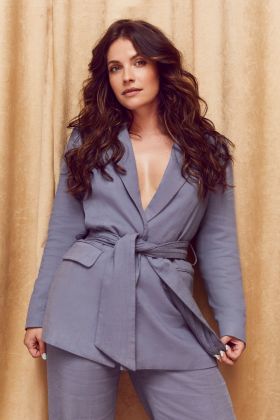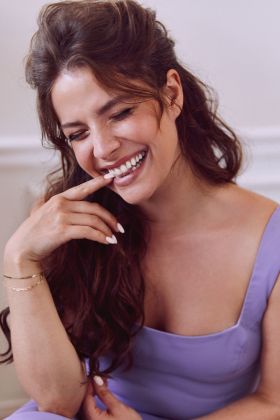 Writer: Sari Cohen
Photographer: Jesse Volk
Makeup/Hair: Kerrie Urban
Stylist: Madison Guest Tomares