We sat down with six-time Platinum album singer Shaggy for a philosophical heart-to-heart about how he sees things now after 25 years in the music biz. The Shaggy we all know and love is best known for his Platinum album Hot Shot, which won a Grammy in 1996. This album featured the well-known singles "It Wasn't Me" and "Angel." Around age 18 Shaggy, originally from Kingston, Jamaica, moved with his family to Flatbush, Brooklyn. After finding himself going down a path he knew wasn't for him, Shaggy enlisted in the Marines. There, Shaggy worked on his singing voice and sound as he decided to pursue a music career. In 1996, Shaggy, along with his team, formed the Big Yard Music Group, which has been an inspiring business venture for Shaggy and the many artists he brings on. Sometimes taking ourselves out of a situation and pushing into a new one makes the colors burn that much brighter around us. Shaggy continues to push the boundaries in his life and music, as well as making as much difference in the world as he can. Shaggy lives by the saying, "to whom much is [given], much is required," and with that motto in his heart, Shaggy continues to work and inspire hope with his philanthropic Shaggy Foundation. With the Foundation, he recruits fellow business and artist associates to sponsor and donate to charity events, where he raises funds for the Bustamante Hospital for Children in Jamaica. Being Shaggy is a fulltime job, whether he's playing father to a beautiful family, or flying across the world to perform the music he believes in. After talking with Shaggy, we could tell that he believes life is a privilege and that giving back- is a necessity. Here's what he had to say.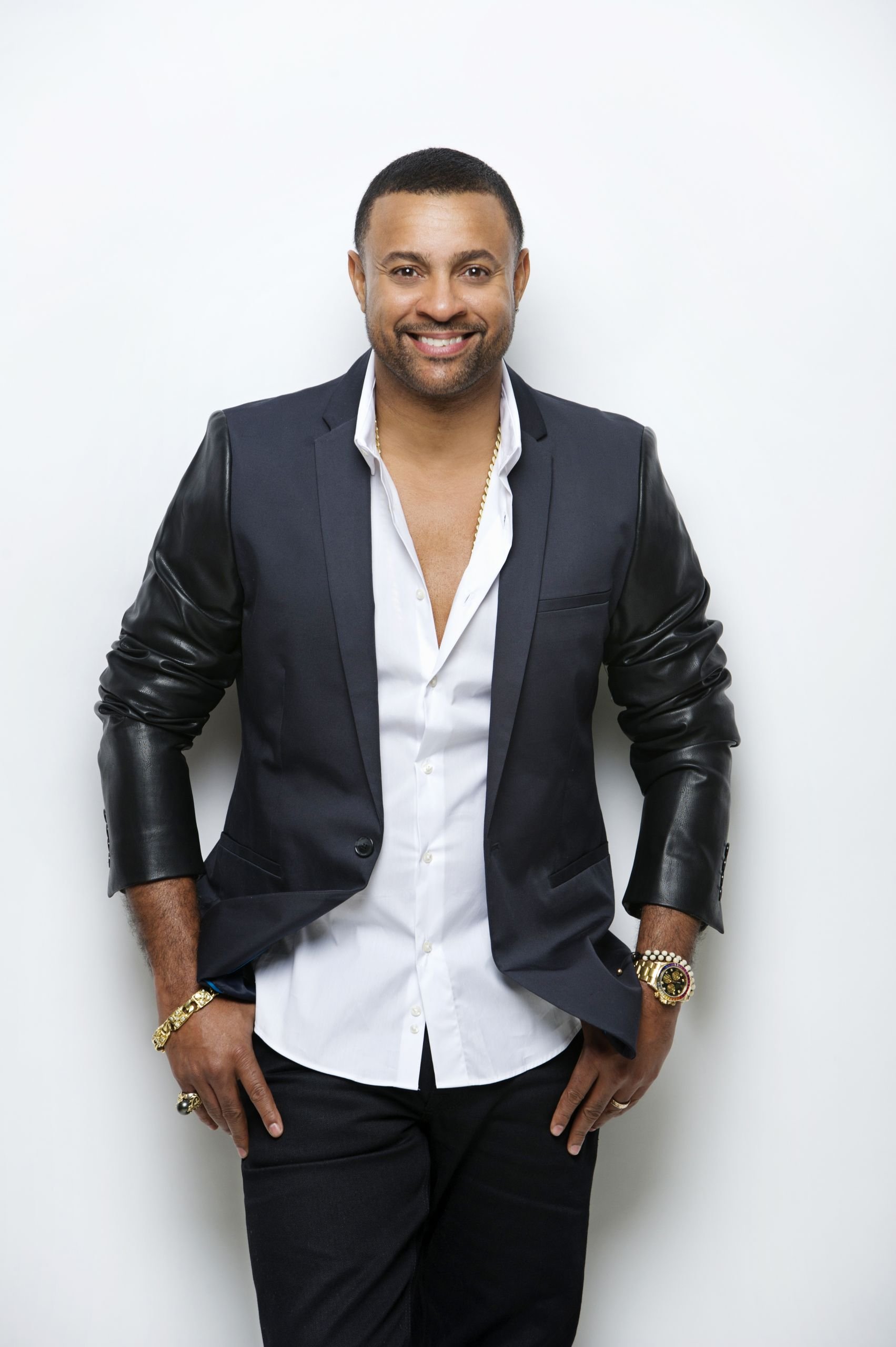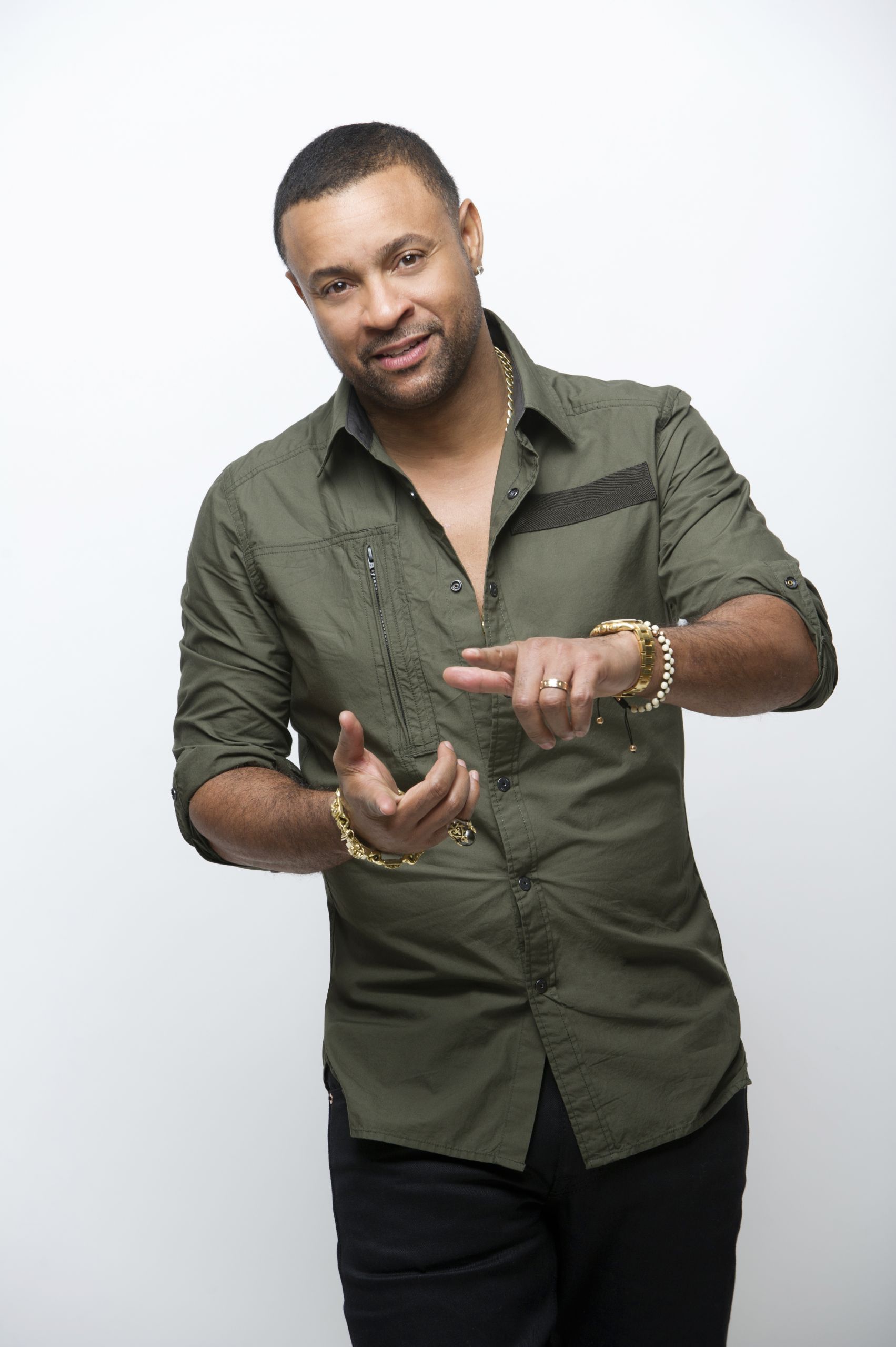 How would you describe the way your music has changed over the years?
My music is like rollercoaster ride. First of all, there are no two songs that I've done that sound the same. We started with the song, "O Carolina," which was a totally different feel from what we do now. Funny story, I was signed with Greensleeves Records at the time and we put it out through Virgin Records and there was a song called, "Boom Shakalaka" by Apache Indian. Steven Kapur from the band and I were great friends at that time, and he kind of nicked the same sound as "O Carolina" and he didn't want to tell me that he did it. He had a hit in his pocket that his label was pressuring him to put out but because of our friendship he was scared to do it. Long story short, there turned out to be a few songs put out by artists with the same kind of feel as "O Carolina" and my label wanted me to put out another song just like it, but I didn't want to do it. They got angry and told me I was "difficult" but nevertheless the next song I wrote for them was the song called, "Boombastic." I always change and my music does too.
Is that what you've learned, to go with the flow to go with the current?
You have to reinvent.  The music still has to fall within the lines of what Shaggy is about but it has to be reinvented.
I watched an interview with you online where you talked about being in the military and about your sleep patterns. How much sleep would you say you get in this industry?
In the military you get up at 4 in the morning but you go to bed early, the difference now is that I still get up really, really early, but I go to bed late. I'm a workaholic you know; I can't be turned off. I always say, you can't be Shaggy part-time; you have to be Shaggy fulltime. If I'm recording or making music I work straight through the night till morning, I was in Puerto Rico last night and tonight I'm in Brooklyn, NY performing. I try for eight hours of sleep a night, but if I get four, I'm still operational. There are times when I don't get any at all, but you still gotta be operational.
"ONLY LOVE." SHAGGY IS NOT ONLY AT THE PEAK OF HIS LIFE AND CAREER, BUT HE IS ALSO THE ONLY "CERTIFIED DIAMOND-SELLING DANCEHALL REGGAE ARTIST" OF THIS CENTURY.

How does the message of love play a part in your life and career?
It's all about love. The greatest thing in life is to love and be loved.
And you have a new song with Pitbull titled, "Only Love."
…That heals the world. It's all about emotions and at the end of the day, and when you have those kinds of emotions, it's like there's nothing that you can do and excel at unless you're passionate about it. With passion comes love, you don't get passion without love. So you have to love what you're doing to excel at anything that you're doing. It's a good thing I have managers, otherwise I'd probably sing for free!
Did you have a kind of "Ah-hah" moment when you were younger where you thought, "I'm going to do this for the rest of my life?"
 I didn't know that, I think the "Ah-hah!" moment was after I got paid the second million. Ha-ha! Now, now the music has much more meaning after all that "having fun." Now I feel I can call myself an artist.
You had such an early career beginning when you were 18 or 19, did you have mentors or people who helped guide you through the changes your career brought?
I wouldn't say I had mentors, because that implies that they are with you and showing you the ropes. But I had people and artists who inspired me. I had Bob Marley because of his self-worth and his super suave sense of style. He was a guy who walked in a room and lighted everything up. There are different things I take from different people. I'm a big Sammie Davis Jr. fan because he was a short, awkward dude but he stood out. You gotta give it to a guy like that, you know. Ha-ha! He had such raw talent, so I love all of that.
How do you feel about second chances in life?
I don't believe in second chances, I don't think there's such a thing. If something happens again, it's not going to happen the way it went before. It's actually something that you've learned to help move you to another level. It's another part in the evolution of your life so-to-speak. Life goes through cycles, and every cycle is about learning from the other ones. If you come out of something and don't learn, then you're an idiot. Like they say, "Fool me once shame on you, fool me twice shame on me."
What keeps you grounded?
I think being grounded means being in this life and industry for a long time. We go through stages. I'm sure in the beginning of my career life I wasn't grounded at all. There's no textbook out there telling you you're going to be a number one artist and have all kinds of luxuries at your disposal. I think as you get older in this biz, you learn to spot problems and people who are only around you for reasons other than because they like you as a person. But, on the flip side of that radar, one grows. A little bit of discomfort and schmoozing is a part of all this and even life. When I was younger everything written about me or said about me bothered me and now I could care less. Grounding comes from life experience and using that radar to keep all the riff-raff out.
What is something that you look for in artists that you want to collaborate with?
I let the song determine the collaboration. If the song is in the key and style of an artist, I reach out to them. I don't write songs for specific artists though.
If you could ask yourself a question in the interview, what would you ask yourself?
I think I'd probably ask, really and truly, "What is my favorite poison?" I would say, Cocoyac. It's a coconut-flavored cognac that I'm launching on to the market. Ha-ha!
How do you balance your beautiful family life and your hectic performing schedule?
That's definitely a difficult one. Every time I have to go, there are always so many emotions that come from all of us. It's more difficult when the kids are young, but you hope that when they get older they understand.
What does being "in-love" mean to you?
Being in love comes with trust and having that person you can turn to. I don't think you can be truly in love without being friends with that person. That person has to be your best friend because without that, it's just lust. Love is the person you call first thing in the morning and last thing at night.
Shaggy continues to live undauntedly with his beautiful family and he is putting out his new single with Pitbull titled, "Only Love." Shaggy is not only at the peak of his life and career, but he is also the only "certified Diamond-selling Dancehall Reggae artist" of this century. With so much love for life in his heart, we can only hope for many more great things to come from Shaggy and the Shaggy Foundation. Shaggy and his foundation can be found online on twitter @DiRealShaggy and Shaggy Make a Difference Foundation at www.shaggyonline.com/charity.
Christina Klessig
Photographer: Vital Agibalow
Stylist: Elena Vasilevsky
Production: INLOVE Media & Production