JW Steakhouse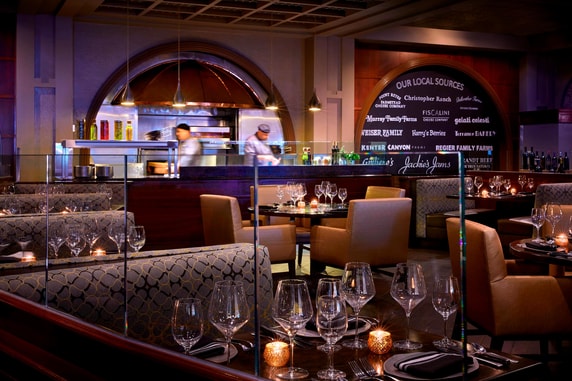 There is no other restaurant that better captures all that is primal, all of the revelry humankind can summon, all the pleasure that one can feel, than the JW Steakhouse at the Marriott Hotel near Los Angeles International Airport. Yes, right by LAX. Don't be fooled by its secret location. This is one of the best finds in the city. It's not only a steakhouse inside of a hotel near one of the world's busiest airports, but one of the greatest steakhouses you will experience anywhere. It seems like an unexpected spot, but the LAX Marriott is beautiful, turning this restaurant into a surprising delight. It lives up to every expectation.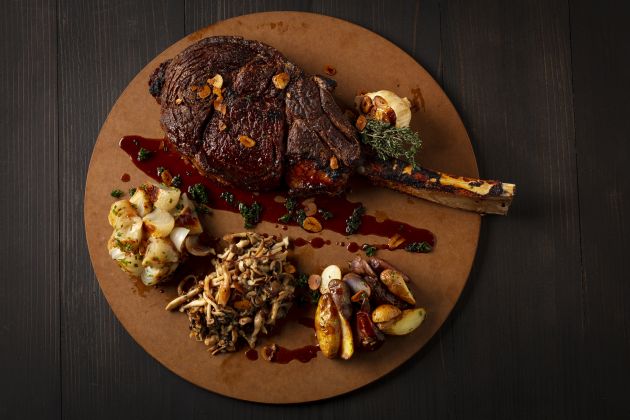 Executive Chef Victor Miguel has every cut of beef imaginable, and he brings out the highest quality that would make any steakhouse jealous, even the world-famous Peter Luger.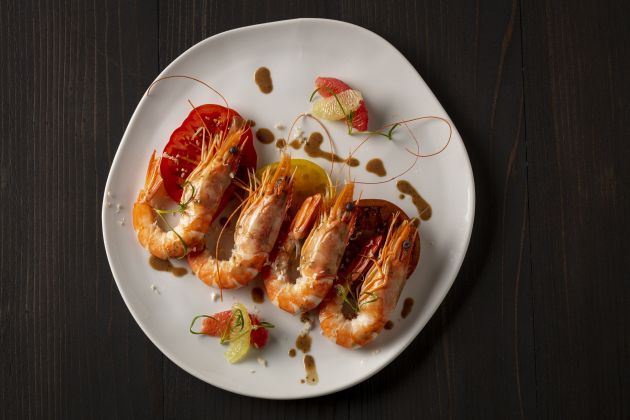 Their starters are delectable. You can opt for Duck Leg Confit, Old Skool Crab Cakes, Pan Seared Sea Scallops, Ahi Tuna Crudo, the Blue Prawn "Cocktail" (with black garlic emulsion), or Roasted Bone Marrow. The JW has an extensive menu, and every single dish is made to delicious perfection.
Serious eats, all locally sourced steaks, and fresh fish. The creative steakhouse menu and award-winning Wine Spectator wine list allow for a fine dining experience amid an exciting open-kitchen atmosphere.
Open for over 15 years, JW Steakhouse restaurant has built a strong reputation on big taste and bold flavors, earning it rave reviews from locals and travelers alike. Comfortable and relaxed seating, inviting, top-of-the-line service, and great vibes create an excellent upscale dining experience. 
The selection of their steaks is vast, and their preparation is flawless – from the Porterhouse to the boneless ribeye to the New York strip. If you're looking to indulge, the surf and turf with an entire lobster tail and an eight-ounce sirloin is a must. The rack of lamb is top-notch, cooked to perfection. Every bite is more delicious than the next. The seafood selection includes Pan Roasted Sea Bass and a West Coast Bouillabaisse with tomato saffron broth. It's one of the tastiest dishes on the menu.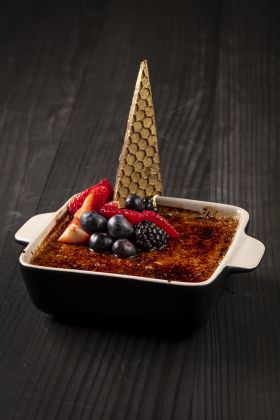 The JW's wine list is extensive, incredibly varied, and reasonably priced, making it a wine lover's dream. JW's certified sommelier, who is on hand at request, has curated a wine list that has some 93-point plus rated wines. You can find the ideal match for any meal.
At the recommendation of Executive Chef Victor Miguel, an Old Fashioned pairs perfectly with your main course. Even if you're not a whiskey drinker, this well-crafted cocktail is as flavorsome as the display is creative. One sweet and smoky sip will invigorate your taste buds, making every bite of your meal that much more enticing.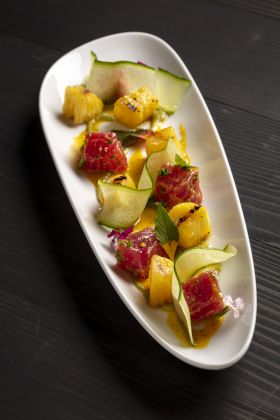 What's more impressive are the vegetarian and vegan options. Not only can it be challenging to find tasty green alternatives at most restaurants, but you would imagine coming across that a steakhouse would be near impossible. Not here. The JW Steakhouse will make a plant lover out of a meat-eater any day. 
The Baby Root Vegetable Salad, the Heirloom Tomato Tartare with citrus kissed avocado, pickled mango, and fromage blanc spuma, the Vegetable Pot Pie, Hearts of Palm Ceviche (a personal favorite), and Roasted Baby Pumpkin are all fantastic picks. 
The location of the JW Steakhouse is quite appropriate for this experience. You don't have to be traveling anywhere, but stopping here, will take you places you could only dream of.