SUMMER SOIRÉE with INLOVE Magazine
INLOVE Magazine's Summer Celebration Event honored the latest issue #25 with the background of the hottest New York City Skyline which included stunning views of the Chrysler and Empire State building. With the views breathtaking, the vibes extraordinary, and mixed with talent, it was not only alluring, but mesmerizing!
[embedyt] https://www.youtube.com/watch?v=rRdW3vcIeug[/embedyt]
A Summer Soirée at The Blue Rooftop Lounge evoked the feeling, spirit, and spontaneity of the world's most storied metropolis. The event took place at The Marmara Park Avenue in New York City, on The Blue Rooftop, an iconic landmark defined by a subtle elegance that uplifts the ordinary. The New York artsy and stylish scene sipped and explored the latest issue of INLOVE, including gorgeous works of art by My Bud Vase vapes by Doreen Sullivan, who is the award-winning visionary and CEO behind My Bud Vase™.  As a brand strategist, ultrapreneur, and master product developer, Sullivan has created one of the most respected luxury cannabis brands in the world today.
[embedyt] https://www.youtube.com/watch?v=zC0MEe-AgzQ[/embedyt]
 Reflecting the sunset on the roof, more than a year after the pandemic, on the eve of summer, the celebration was vibrantly alive with happy faces shaking what their mama gave them to the beautiful music beats of New York's best Latin DJ Babalu.
[embedyt] https://www.youtube.com/watch?v=R1yPceSbOoY[/embedyt]
While the delicious h'orderves were served and the crowd was soaking in the rays, the henna tattoo artist was entertaining the curious with personalized INLOVE with life tattoos. Reshma® Beauty displayed their natural hair and skin care with roots that embody centuries of ayurvedic practices and Indian holistic wellness. Another brand partner, displayed their gorgeous hand-crafted purses by Kopf – a unique, chic, quirky handmade bag collection by Alex Belianka, founded by Valentina Beli.
[embedyt] https://www.youtube.com/watch?v=Vl-D9WK7-VI[/embedyt]
The evening got better with time with an impromptu live performance celebrating our sunset ceremony with special guest opera singers. We featured digital influencers and bloggers all under one roof and a gorgeous New York Sunset…
[embedyt] https://www.youtube.com/watch?v=8hJblthmd2w[/embedyt]
 Love in Bloom is the theme for Summer 2021's featured covers with digital superstar Lele Pons and actor Booboo Stewart. This summer, kick back and fall INLOVE with one-on-ones highlighting today's most popular celebrities and brands. Our summer INLOVE also features singer-songwriter/actor Aidan Alexander, actress/singer Jules LeBlanc, our Beauty Cover Girl, Amelie Zilber, and young Hollywood stars from across the pond, McKell David & Viola Prettejohn.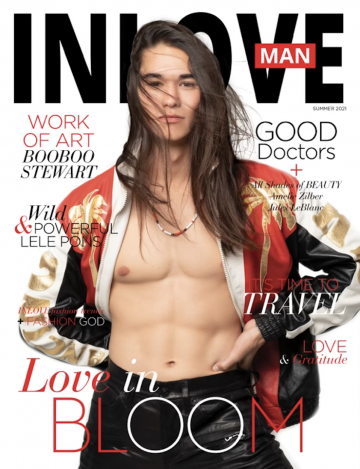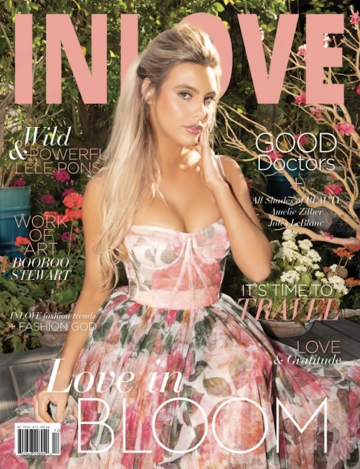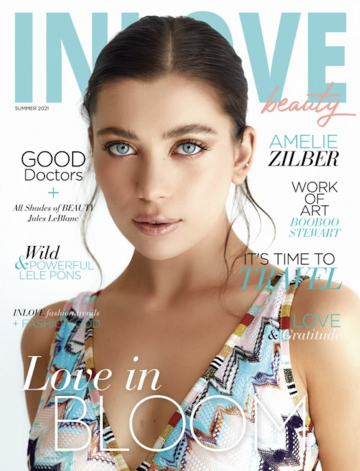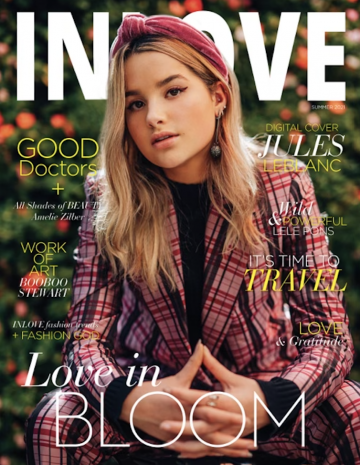 INLOVE continuously supports children-orphans in Ukraine through Sublimitas. Donations of all measures fund our work with charitable organization Sublimitas (501(c)(3). We support and help children in Ukraine who need love, care, and education. When you purchase INLOVE magazine, you support the charity.
With love,
Elena Vasilevsky
(Editor-In-Chief)
 Feel free to check out our amazing event, the stunning brand partners and the latest issue of INLOVE.
www.inlovemag.com  IG @inlovemag
https://thebluenyc.com IG @thebluenyc
https://mybudvase.com  IG @mybudvase
www.kopfbags.com/shop  @kopf_bags
https://reshmabeauty.com  @reshmabeauty
www.thebluenyc.com  @thebluenyc
www.djb-nyc.com  @djbabaloo_nyc
www.feathersouls.com  @_feathersouls