When it comes to progressive dining, Redondo Beach isn't the first on most people's mind but in the past two years the team at Gabi James have been able to introduce Spanish and French flavors to the neighborhood with extraordinary execution.  Pair that with an incredible cocktail program created by none other than LA vet Vincenzo Marianella who also implemented a stellar gin list.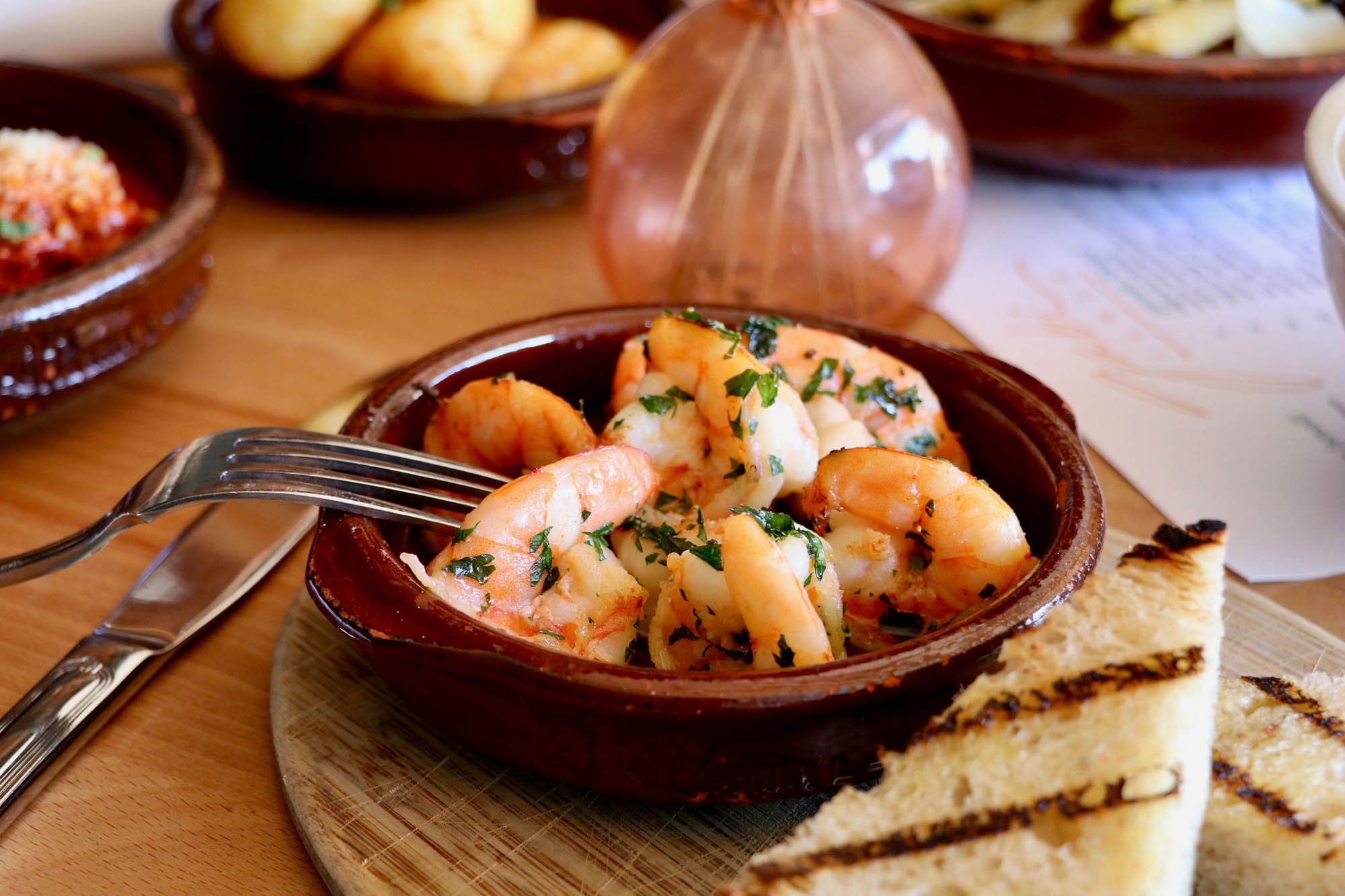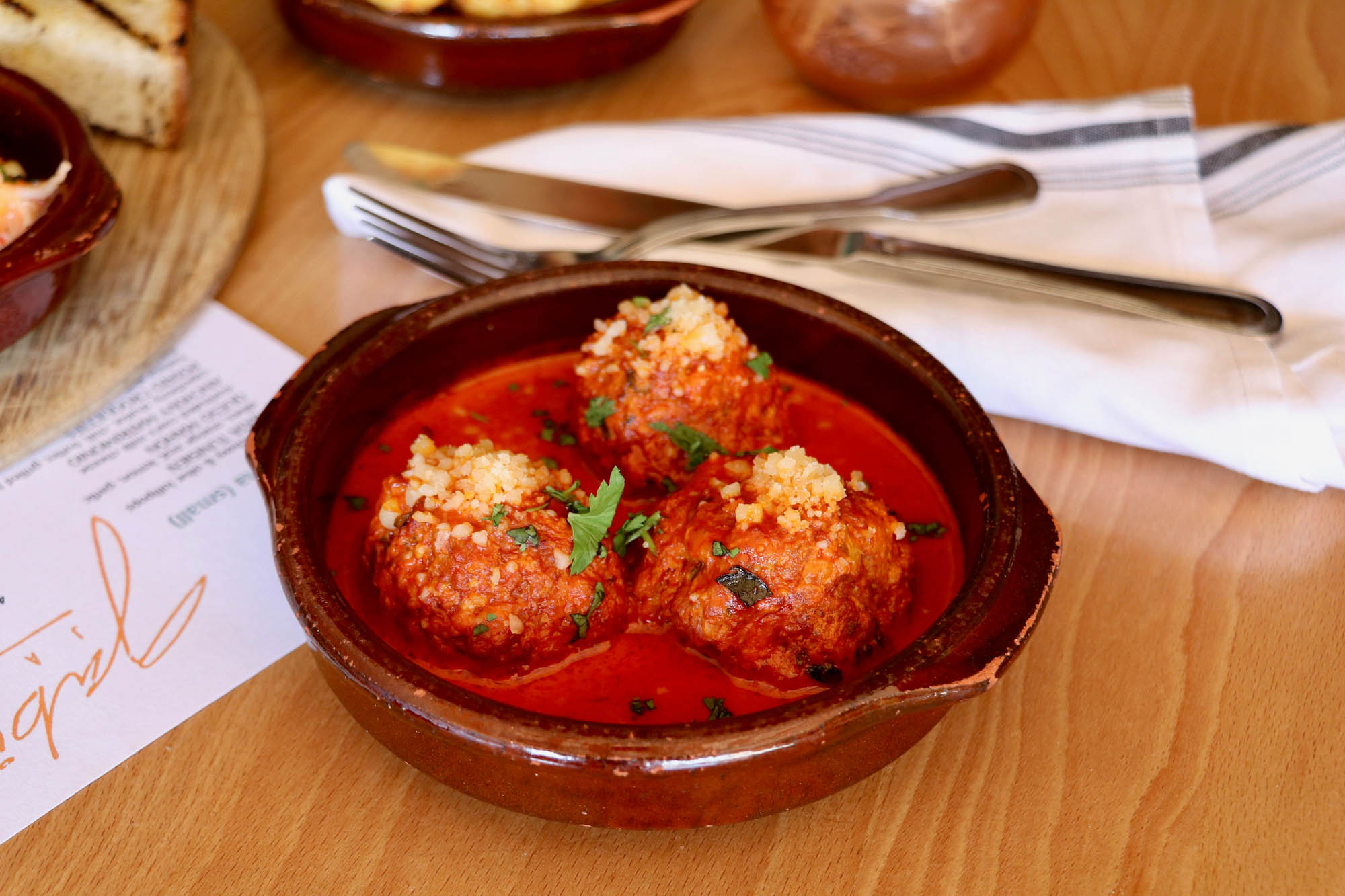 Gabi James Continues to Push Boundaries in Redondo Beach.
Close to two years ago, Gabi James took over where Zazou left off. Zazou, owned by the Gabriele family (Love & Salt), spanned more than two decades, but now daughter Sara Gabriele and partner Adam Aro have taken over with a full Ana Henton- and Blanchard Fuentes Design-created remodel that includes a near-seamless glass wall that opens out onto the street, and an ocean-toned dining room with space for around 70 (plus the patio and bar). There's even a giant second-floor private dining and event space that is used for private events and parties.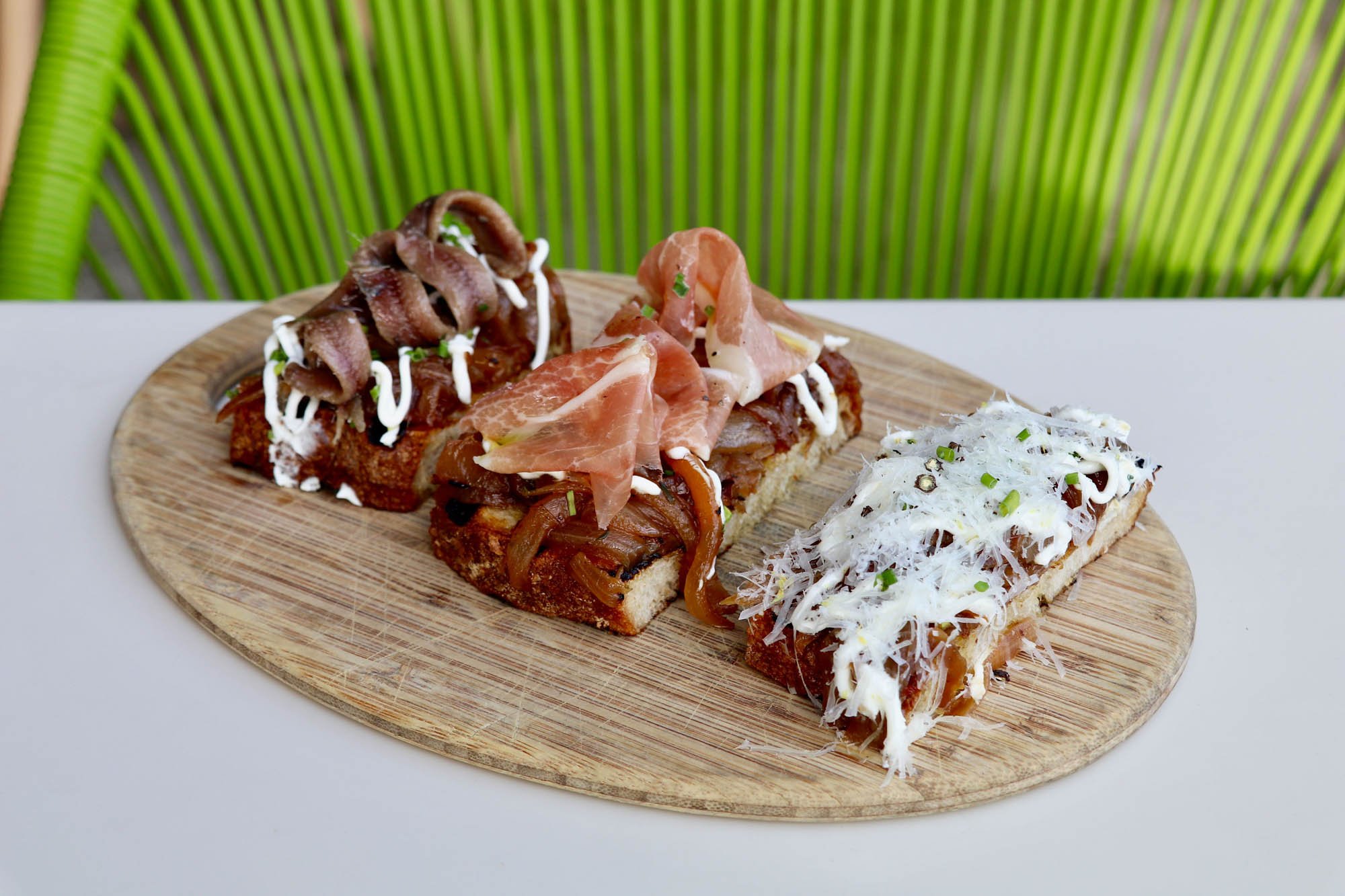 The kitchen has gone through a complete remodel as did the bar and staff. Gabi James brought on chef Chris Feldmeier, the Mozza alum who forged out on his own Spanish path with the now-shuttered Moruno. Feldmeier has a way with coastal European flavors, from Spanish conservas to casual French Riviera dining. The menu ranges from tortilla española to pasta paella and house merguez sausage. As for the drink program, customers gin-focused back bar run by Vincenzo Marianella, though Aro (a cicerone) and Gabriele (a level two sommelier) will also be pouring some of their favorites.
Fast forward and Gabi James continue to push the boundaries with new dishes, seasonal cocktails and unique events such as an extremely rare Pappy Van Winkle dinner that sold out in less than 10 minutes.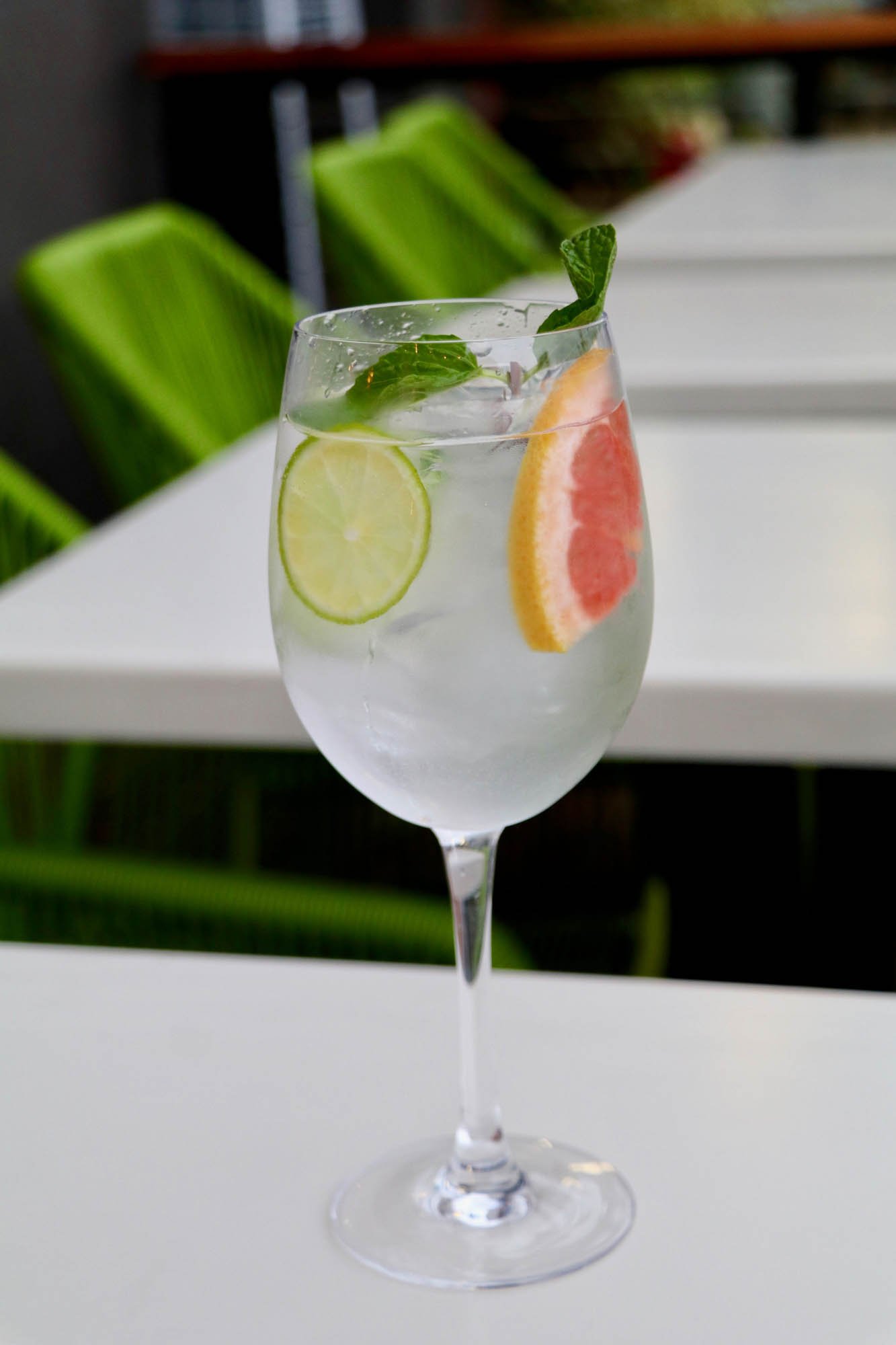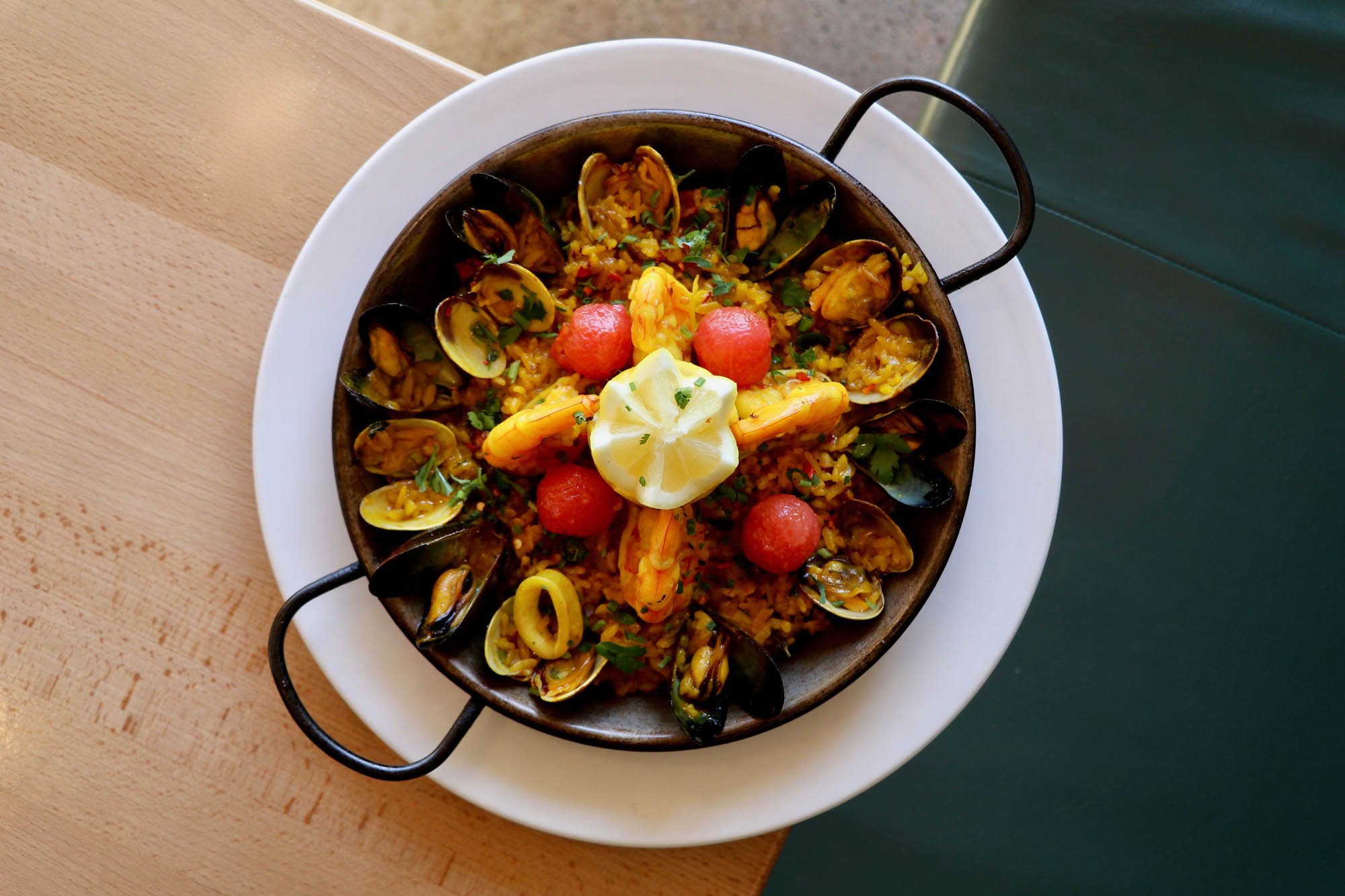 One of the newest promotions at Gabi James is their Gin Passport which gives enthusiasts the opportunity to sample over 30 different gins in any medium of their choice: shot, cocktail or flight.
Gabi James is the newest restaurant from the Gabriele family (Love & Salt), located just moments from the water in Redondo Beach. Owned by Sara Gabriele and her husband Adam Aro, Gabi James continues the family's history in the South Bay dining scene. Sara's father, Guy Gabriele (Cafe Pierre and Zazou), set the tone for the family restaurants decades ago, incorporating his European traditions and his passion for creating memorable dining experiences for his community, where food and life are inextricably intertwined, and meals bring people together. Opening Chef Chris Feldmeier's (Osteria Mozza and Moruno) menu is inspired by Spanish and Coastal French cuisine, with notes of North Africa and Andalusia contributing to a symphony of flavors, infused with California soul and the rich history of the Gabriele family and is executed by head chef and longtime Gabriele family vet, Jorge Torres. The cocktail program originally created by Vincenzo Marianella mirrors the Mediterranean experience with light, effervescent Gin & Tonics (the national drink of Spain), as well as a number of cocktails featuring vermouth and sherry. Spanish and French wines feature prominently on the wine list, continuing in the Gabriele family's tradition of bringing unique and special wines to the South Bay. Aro's highly curated beer list features a Spanish lager on tap, as well as hyper local selections from Southern California breweries, many made just for Gabi James.
Gabi James
1810 S Catalina Ave
Redondo Beach, CA 90277
Photos by Anne Fishbein
Elle Taylor
Production: Inlove Media & Production