Men's fashion this spring is set for lustrous details and sporty vibes. Prints and graphics are impacting this season above and beyond. New playful tucked in shirts with hi-tech pants, extra-long self-belts and wider legs are everywhere. Easy to wear day into night, comfortable and sporty approach in everyday easy and relaxed dressing.
An elasticated jogging trouser worn with a luxury stretch fabric button down for modern male swag. Black and whites, with a touch of red, creates modern and edgy styling.
Urban architectural influences in today's fashion for men are taking over with logos and stripes by Kenzo. Denim jeans by Dsquared with intricate details paired with graphic tee shirts or a sport jacket. Dare to wear a military inspired jumpsuit and discover how it feels.
The sun's out and life is colorful, carefree and perfect for Givenchy's stars and stripes, which definitely makes you feel like a star! So, feel free to embrace bright colors and prints, experiment with mixing super casual with tailoring. And if you're wondering whether this whole athleisure movement has staying power, only time will tell!
Whether its hoodies, track tops and pants, or even just reimagined tailoring, high-tech is clearly the trend right now.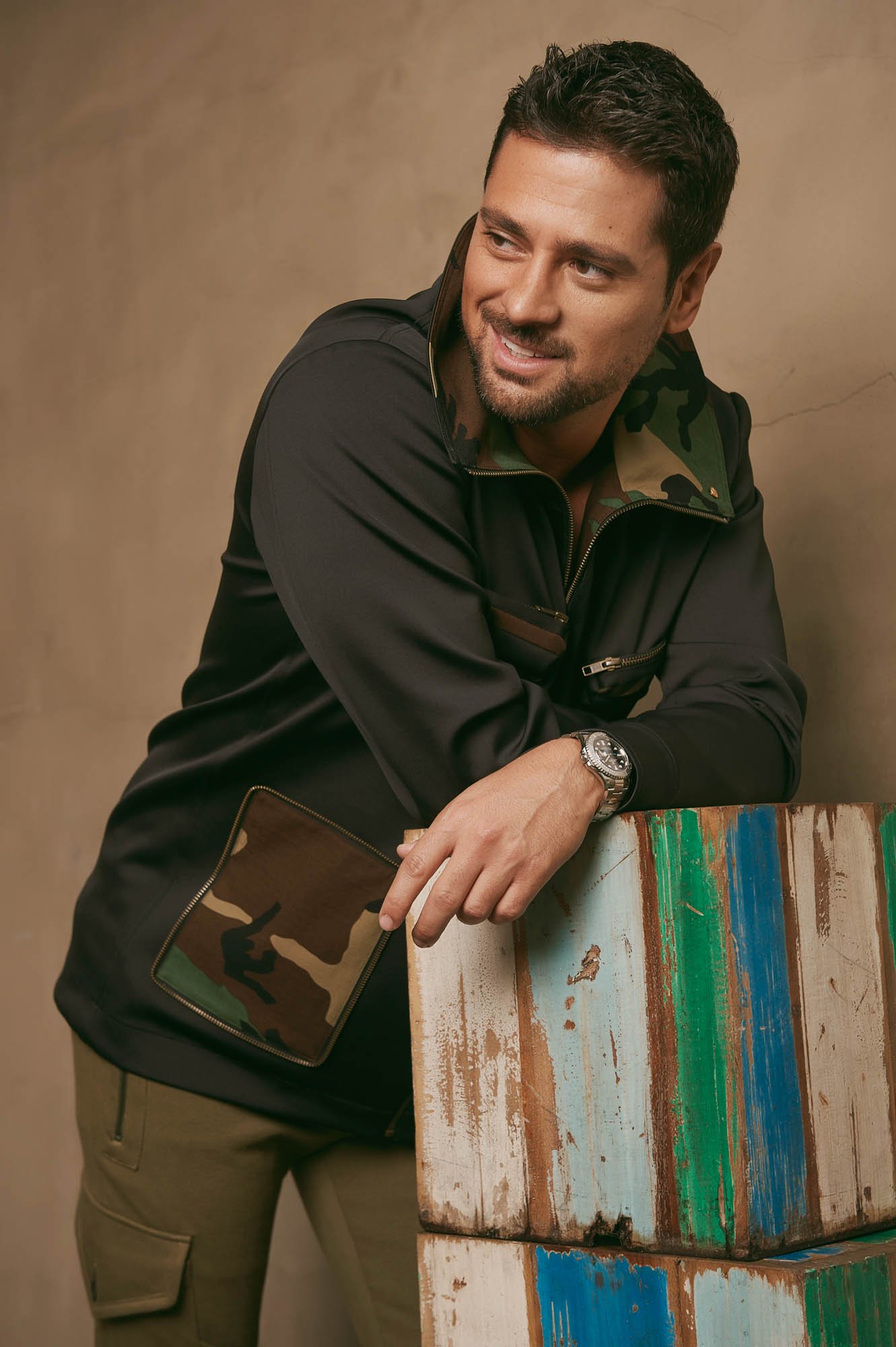 Left: On J.R.
Jacket: Jay Stephan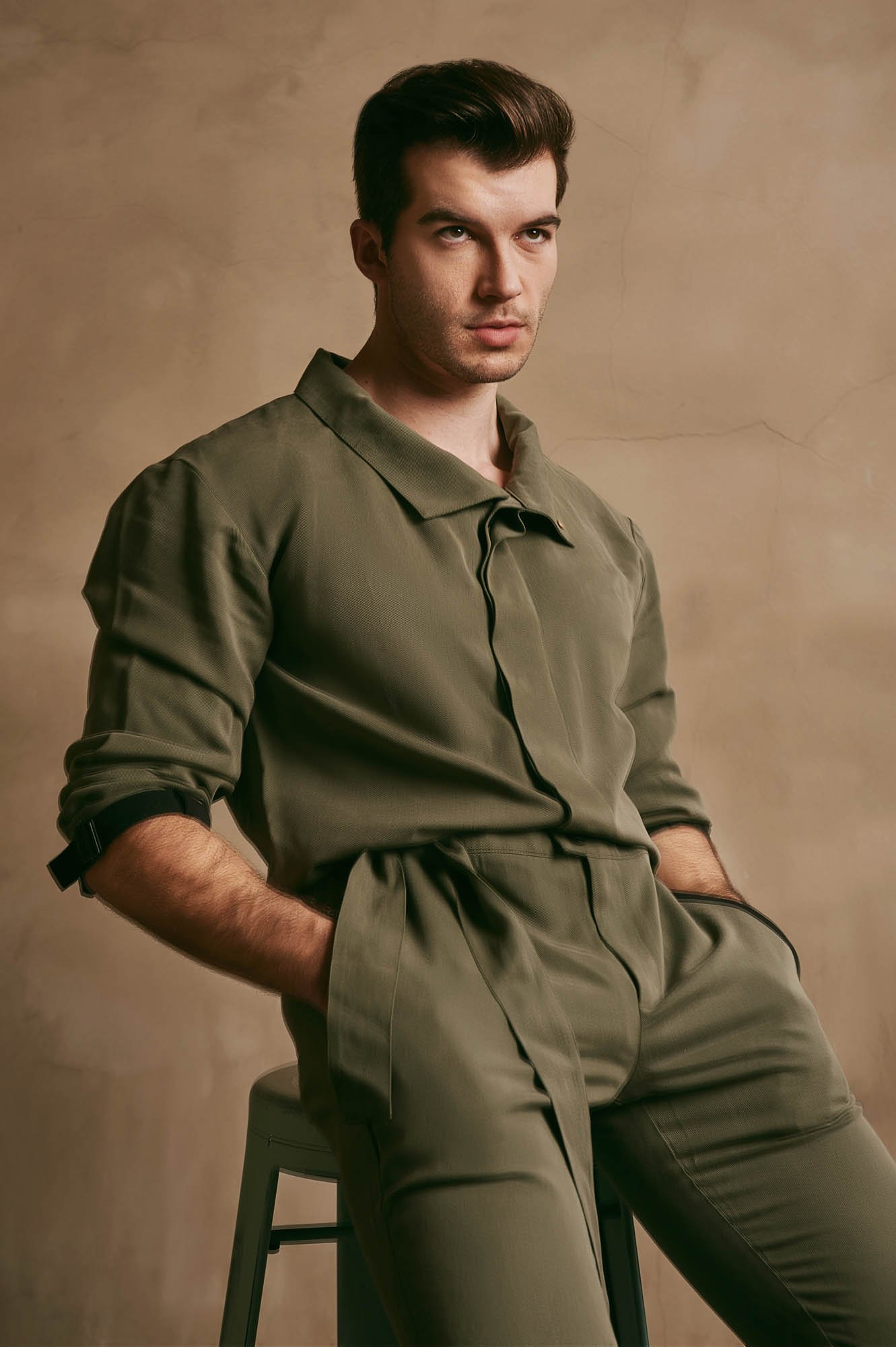 Right: On Adam
Jumpsuit: Jay Stephan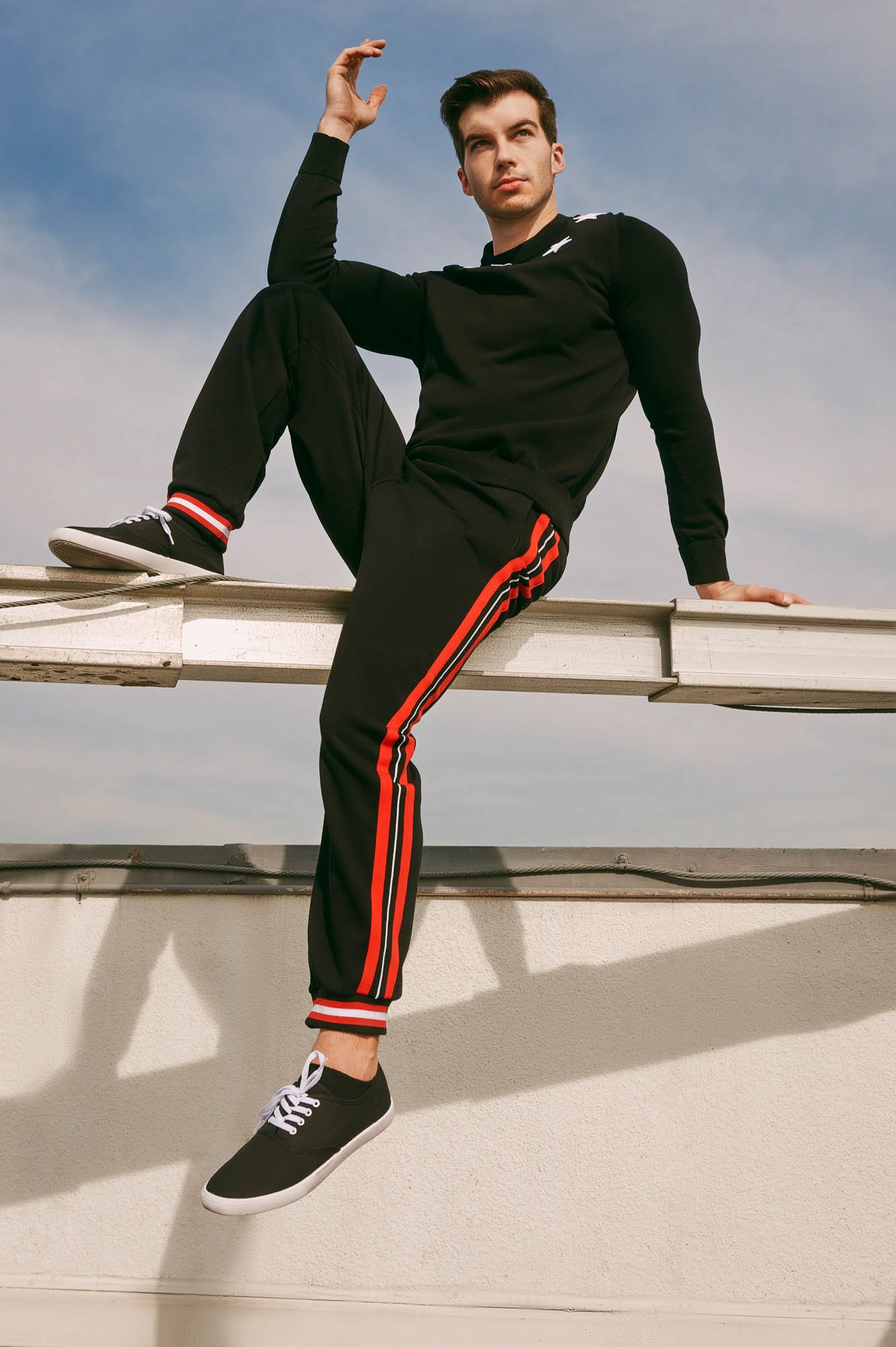 Left: On Adam
Pants: Givenchy
Sweater: Givenchy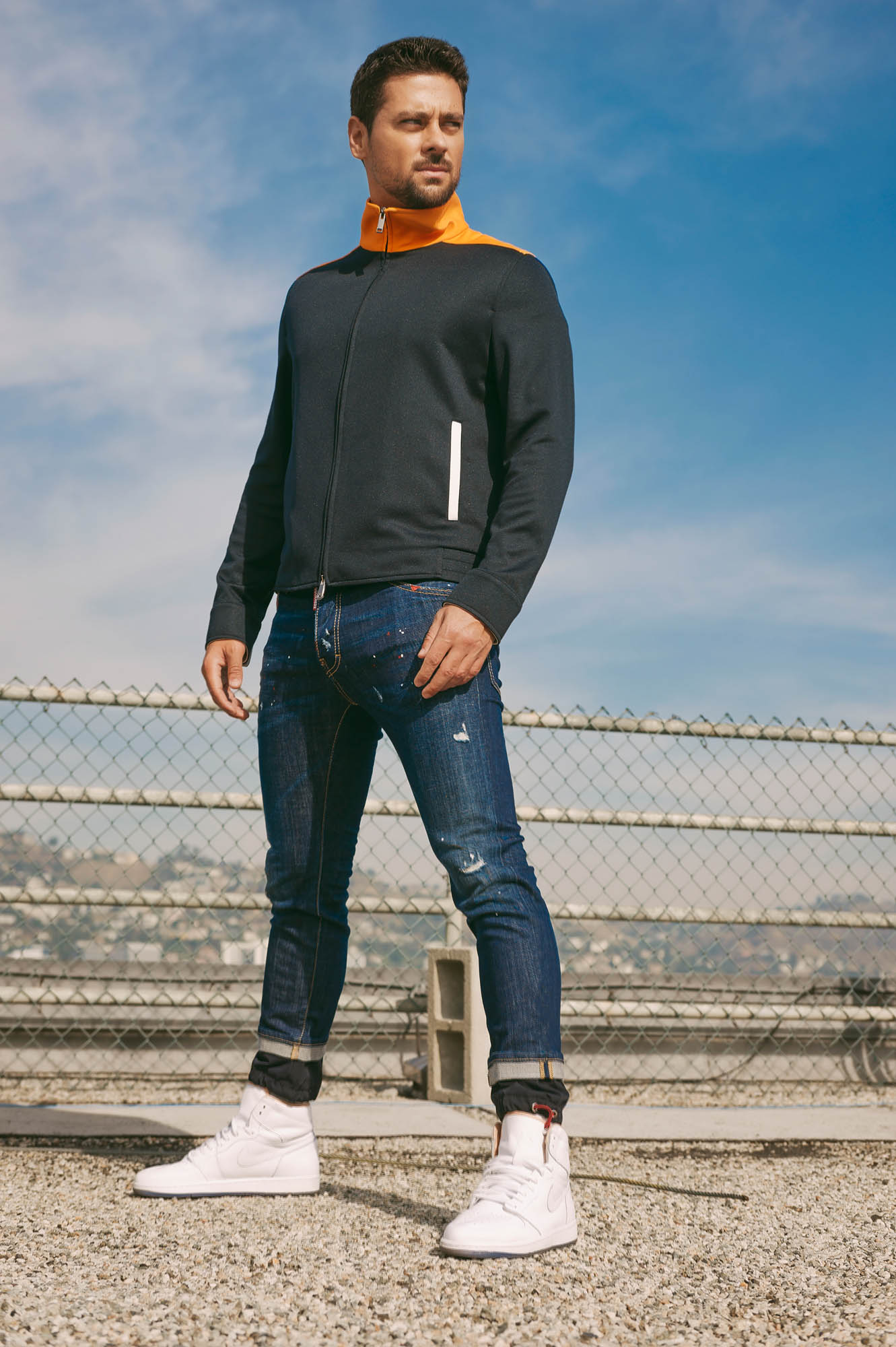 Right: On J.R.
Sport Jacket: Valentino
Jeans: dsquared2
ADAM HAGENBUCH
Adam Hagenbuch currently stars as Jimmy Gibler in Netflix's Fuller House alongside Candace Cameron Bure and Jodie Sweetin. He has recurred on ABC's Switched At Birth and NBC's Undateble with Bridgit Mendler, and he was recently on the network's hit comedy Trial & Error. Adam has played several roles in Youtube's [Blank] My Life and co-starred in their digital series Foursome.
Adam's feature credits include: supporting roles in The Perks of Being A Wallflower and Hell's Fury: Wanted Dead Or Alive. He starred as Ashton Kutcher in Lifetime's
The Brittany Murphy Story.
Adam attended Trinity Christian Academy in Addison, Texas, and he was a senior at Carnegie Mellon's School of Drama when he played Romeo in Carnegie's production of Romeo & Juliet.
Adam prepared for his Fuller House audition pretty quickly, in about a few hours, auditioned and landed the part! Adam has been in many significant roles since 2009 and says he lands parts he truly enjoys. Adam plays "Jimmy", who is Kimmy Gibbler's brother.
He attended Sundance Film Festival since he really loves independent films and would love to be in an independent film of that caliber.  Between 2014 to this year Adam has done well over a dozen appearances in films and television shows so it's safe to say that with his work ethic he's definitely Sundance bound!
Photographer: Ryan Jerome
Stylist: Elena Vasilevsky
Production: INLOVE Media & Production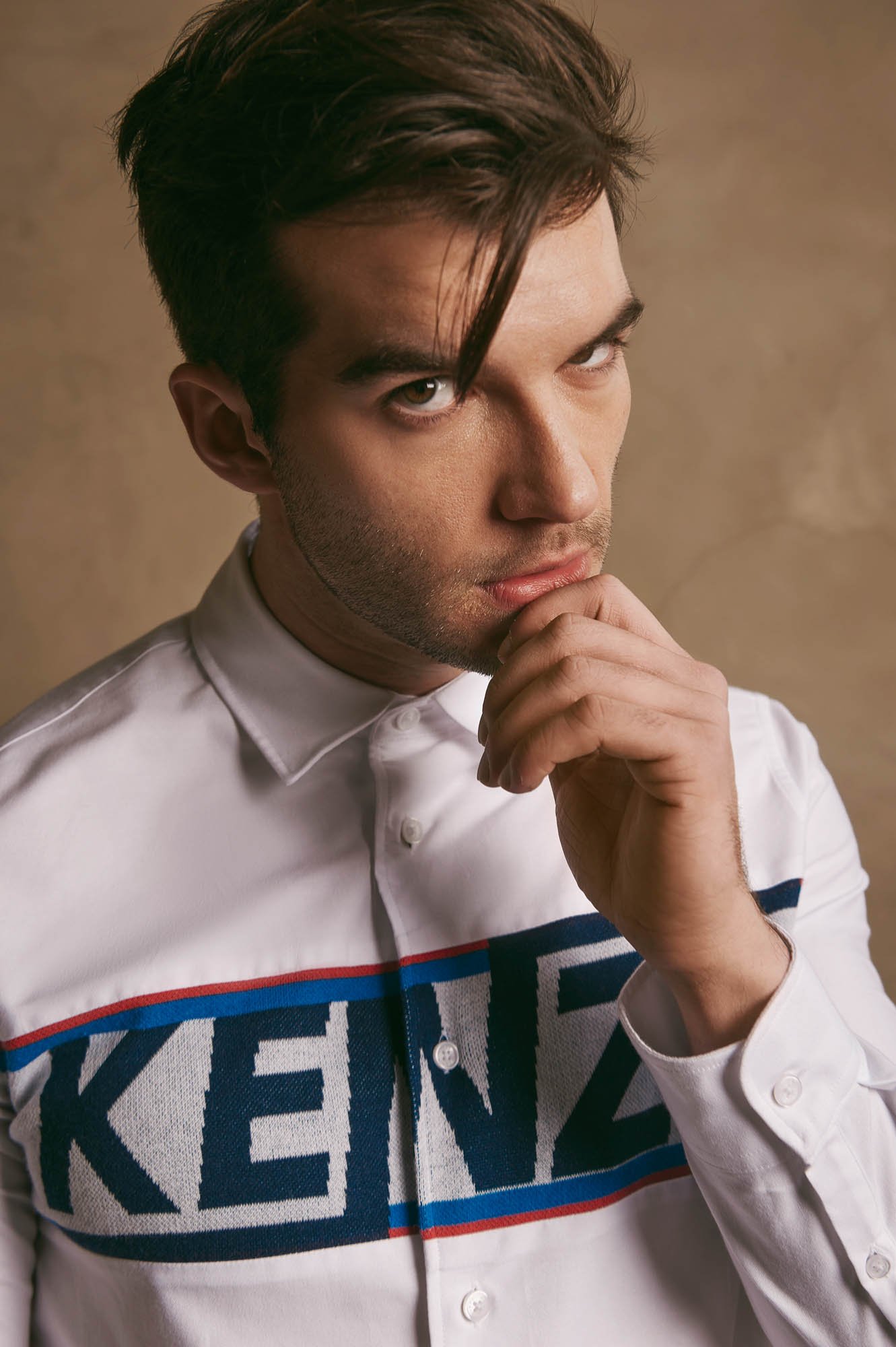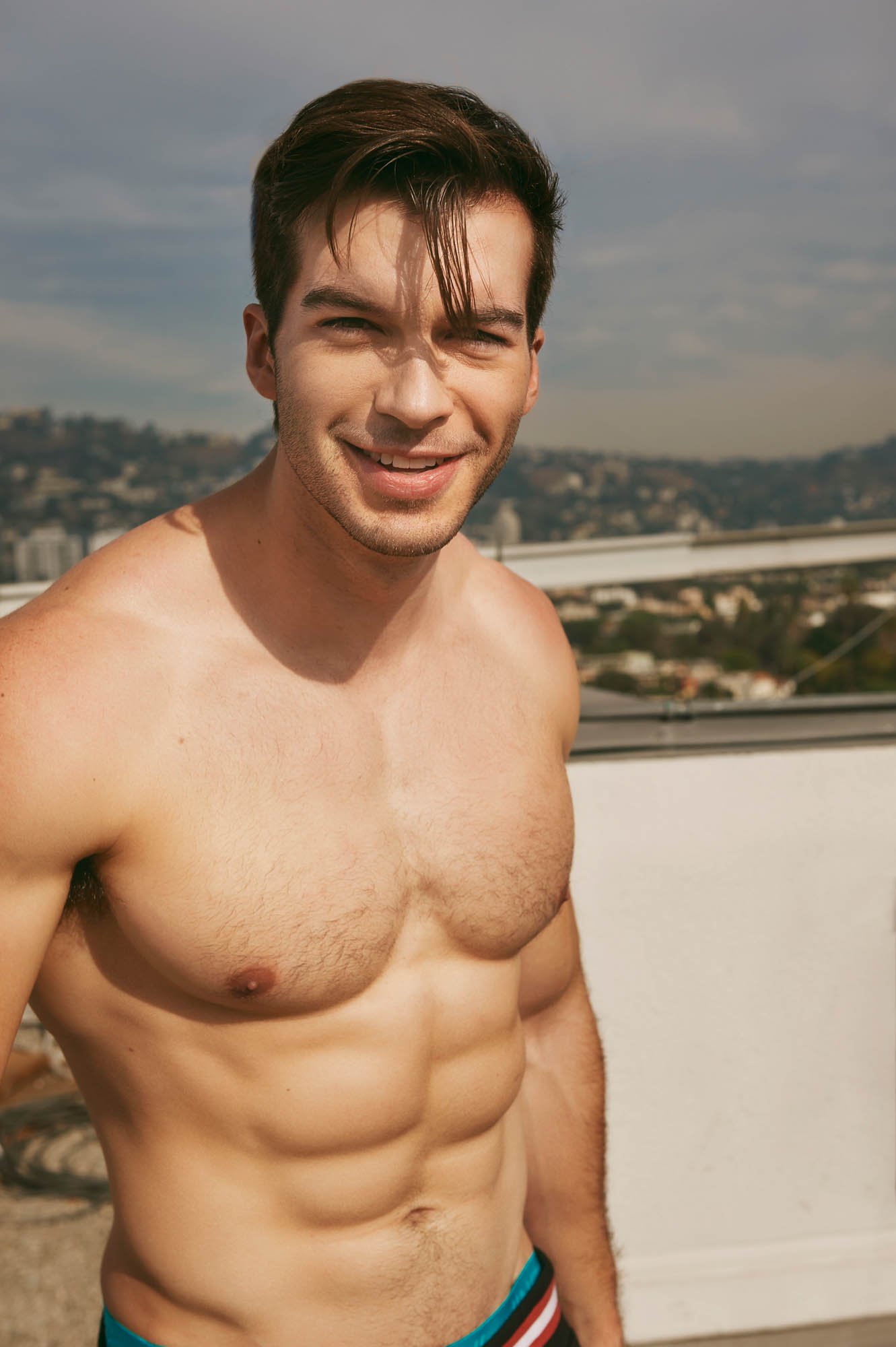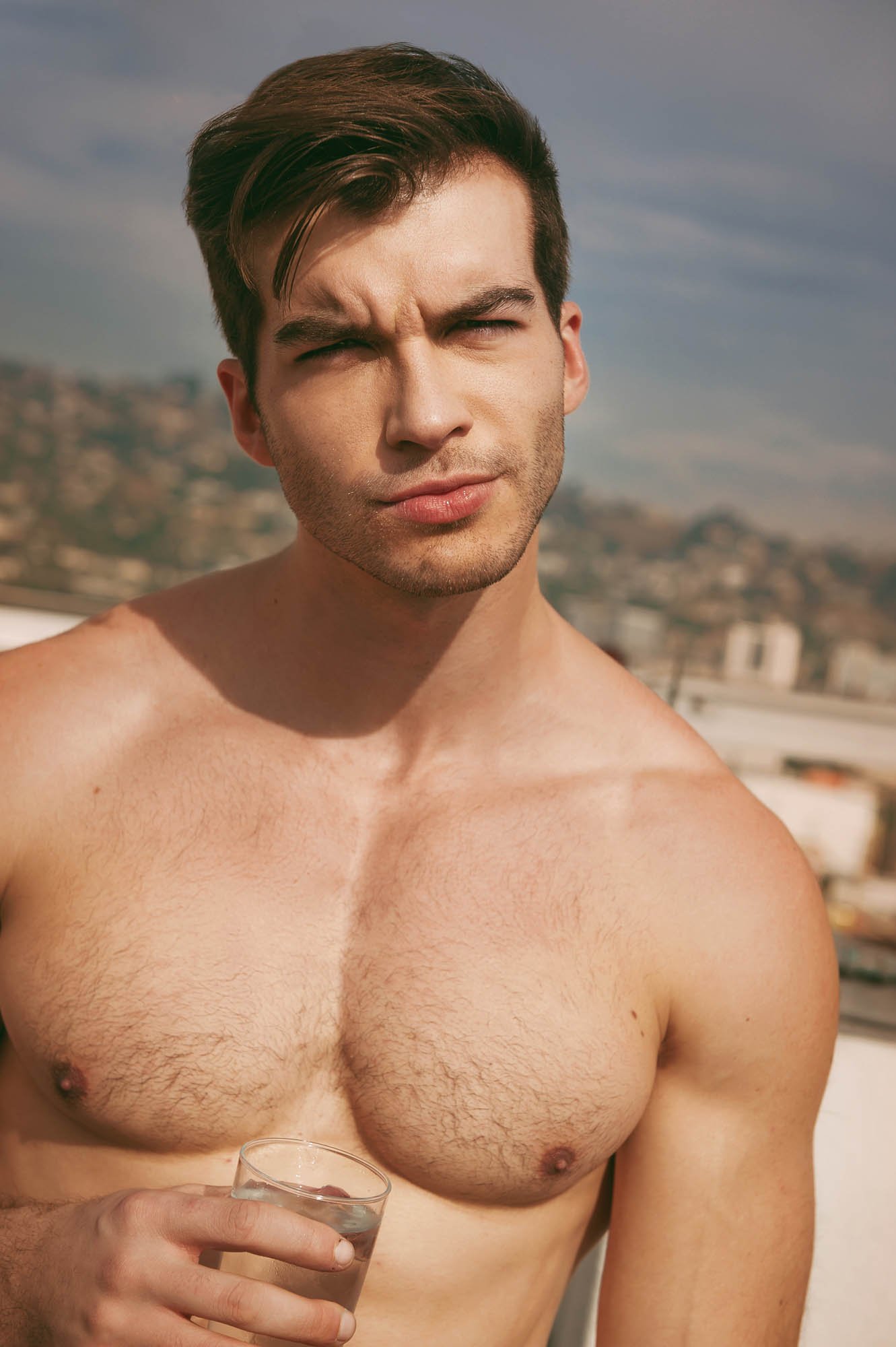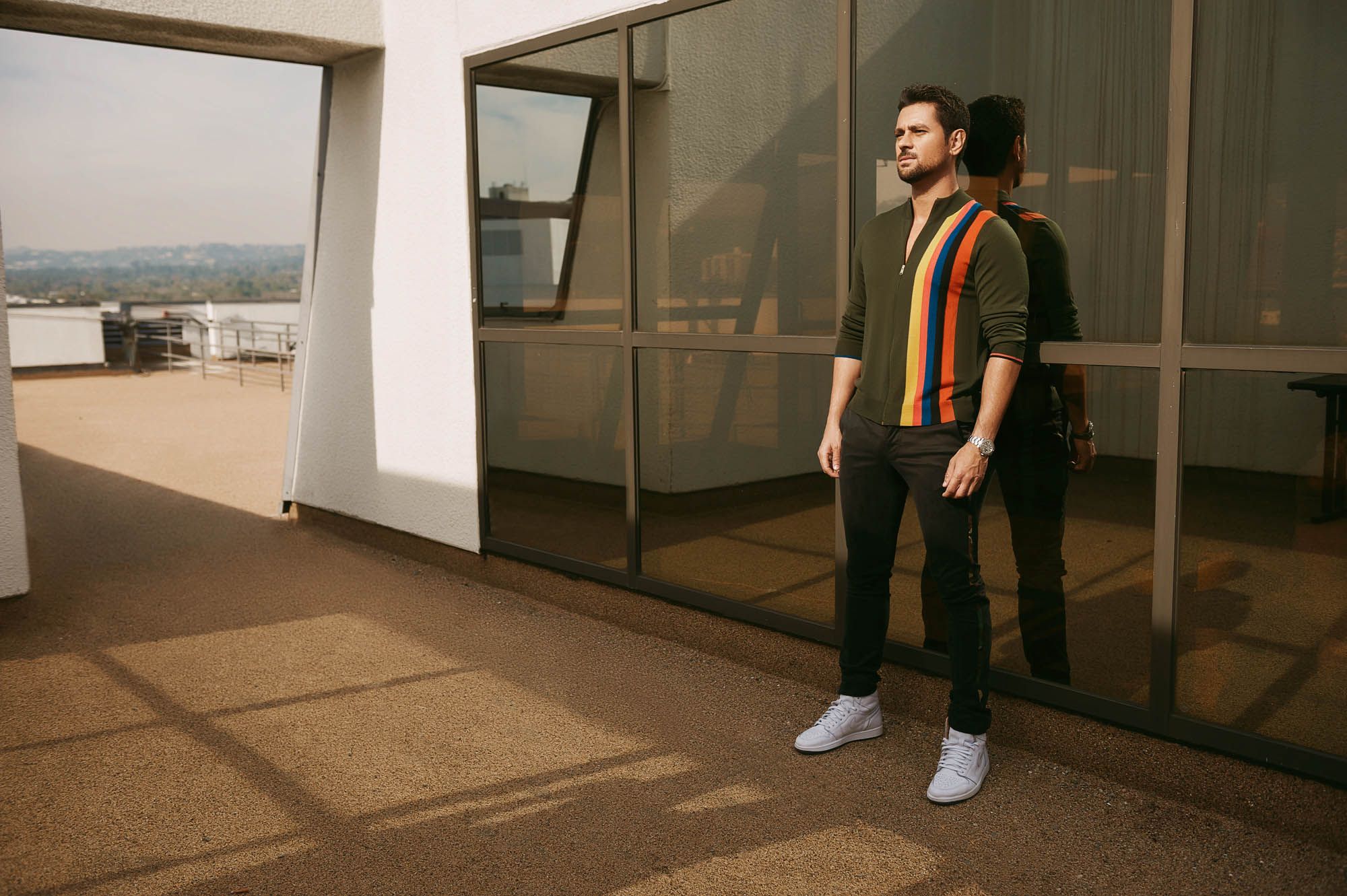 On J.R.
Sweater: Paul Smith | Pants: Jay Stephan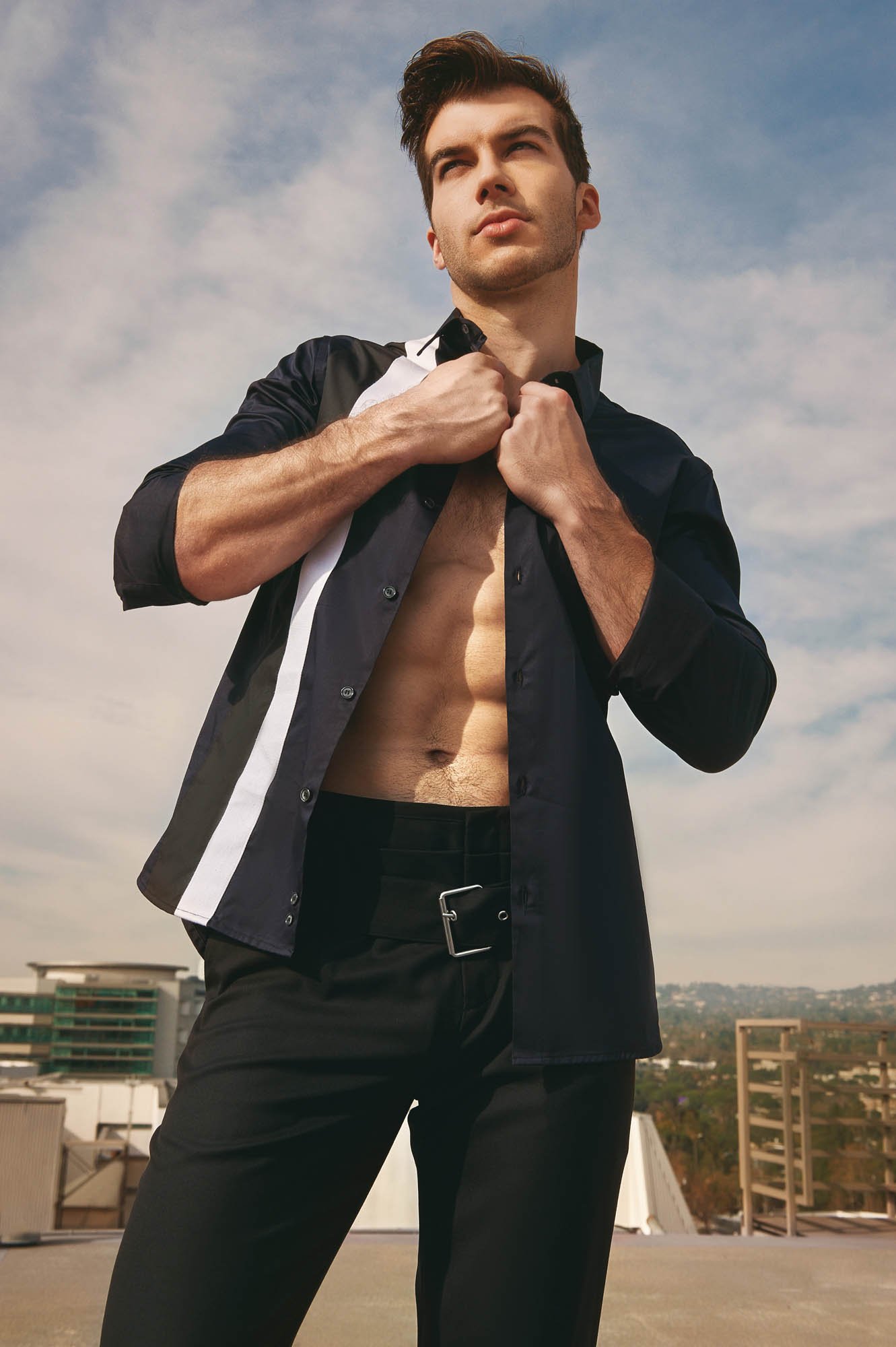 Left: On Adam
Shirt: Diesel
Pants: Alexander McQueen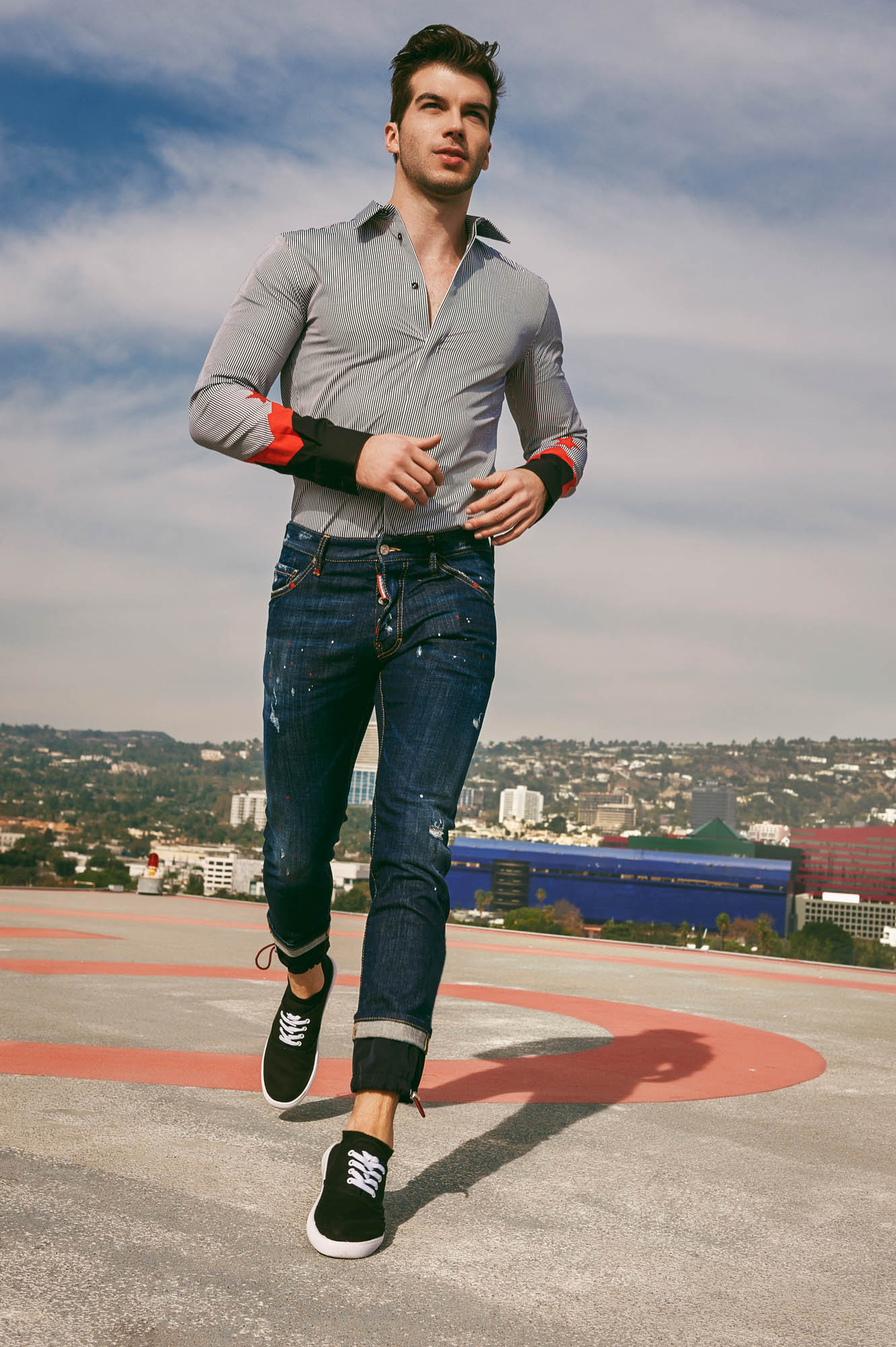 Right: Shirt: Givenchy
Jeans: dsquared2
J.R. RAMIREZ
J.R. Ramirez is best known for his series regular role of Julio on Starz's hit show Power, which is produced by musician 50 Cent. Season 4 premiered on June 25th.
J.R. can next be seen as a series regular on the second season of Netflix's Marvel's Jessica Jones as Oscar, a devoted single father and superintendent of Jessica's (Krysten Ritter) building. The second season is slated to premiere on March 8, 2018. J.R. also stars in Jennifer Morrison's directorial film debut, Sun Dogs, which will be released on Netflix in 2018.
J.R. was previously seen on his recurring role as Ted 'Wildcat' Grant on CW's top-rated show Arrow, as well as his role as Dr. A.J. Aquino on the CW dramedy Emily Owens, M.D. He also recently appeared in Paramount Pictures comedy feature film Drunk Wedding, executive produced by John Hamburg. He first gained notoriety as Diego Hernandez on Tyler Perry's House of Payne, in which he recurred his role for two seasons.
J.R. was born in Matanzas, Cuba, but moved to the United States as a child with his family, where he was raised in Tampa, Florida – a place he still calls home. He is fluent in English and Spanish. J.R.'s a passionate perfectionist, loves the outdoors, and is an avid hiker, golfer, tennis and basketball player. He enjoys traveling with his rescue dog, Freddy, who he discovered was a Havanese-blend and Cuban like himself.
Brisa Aries
Photographer: Ryan Jerome
Stylist: Elena Vasilevsky
Production: INLOVE Media & Production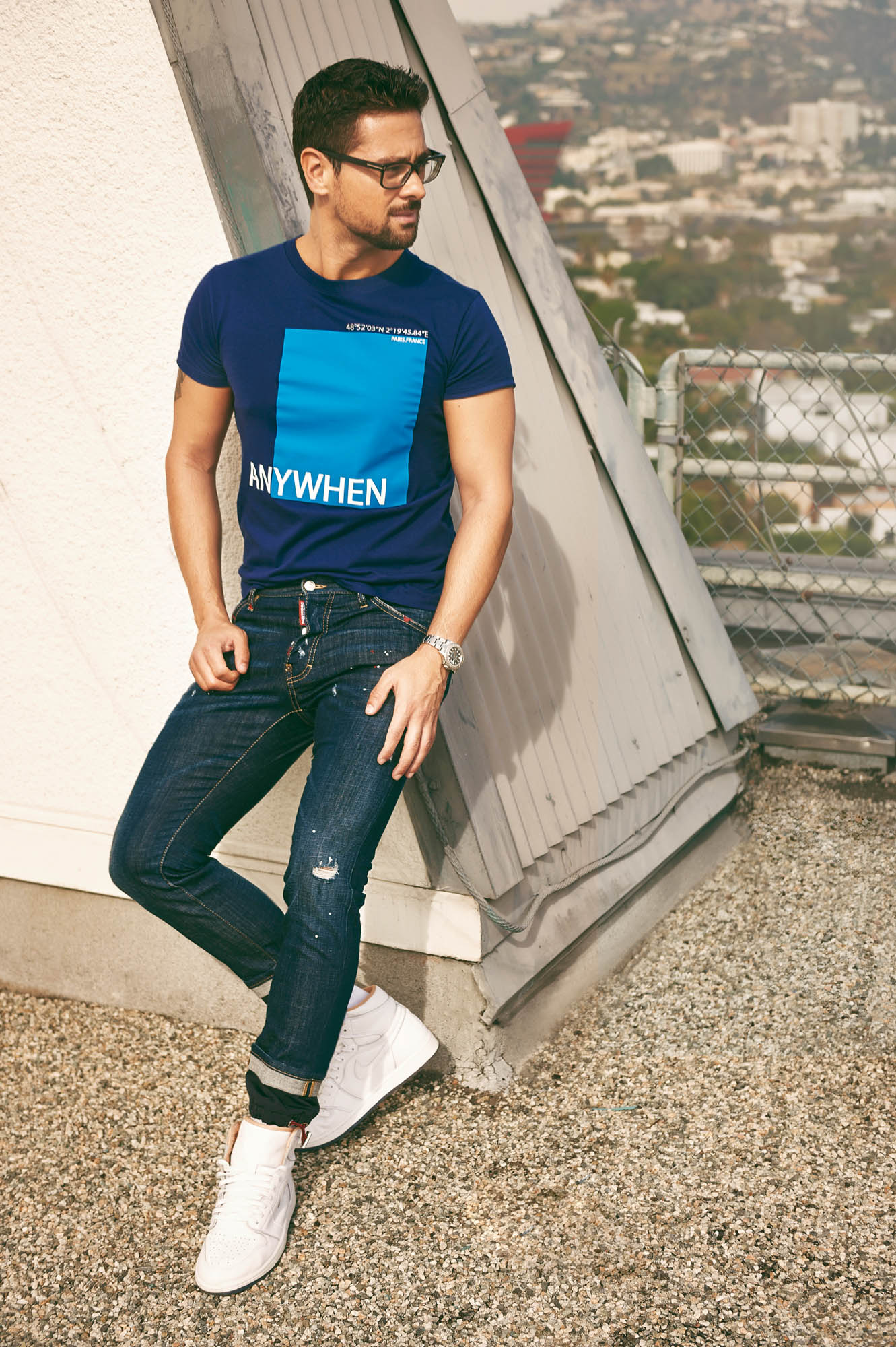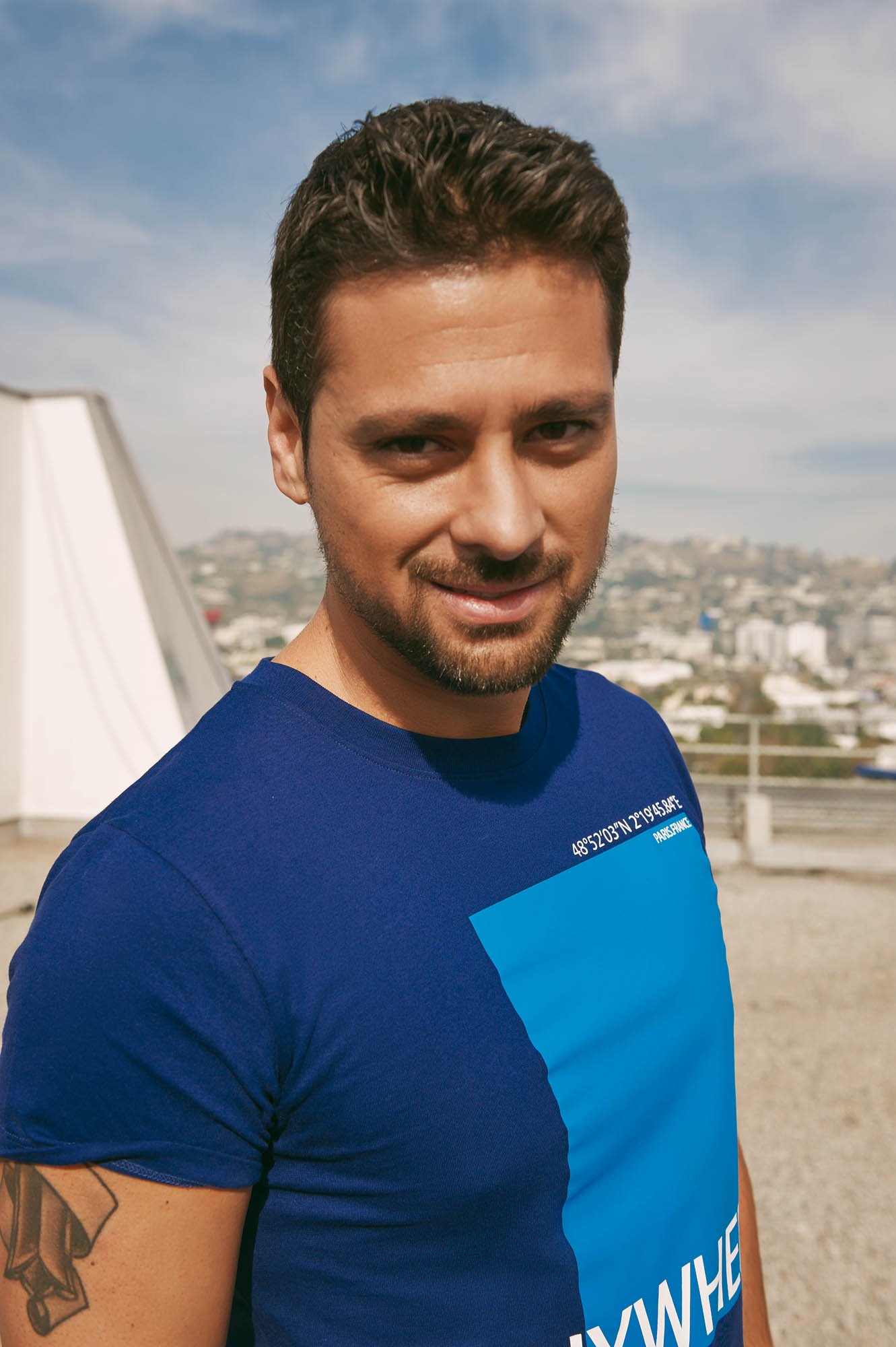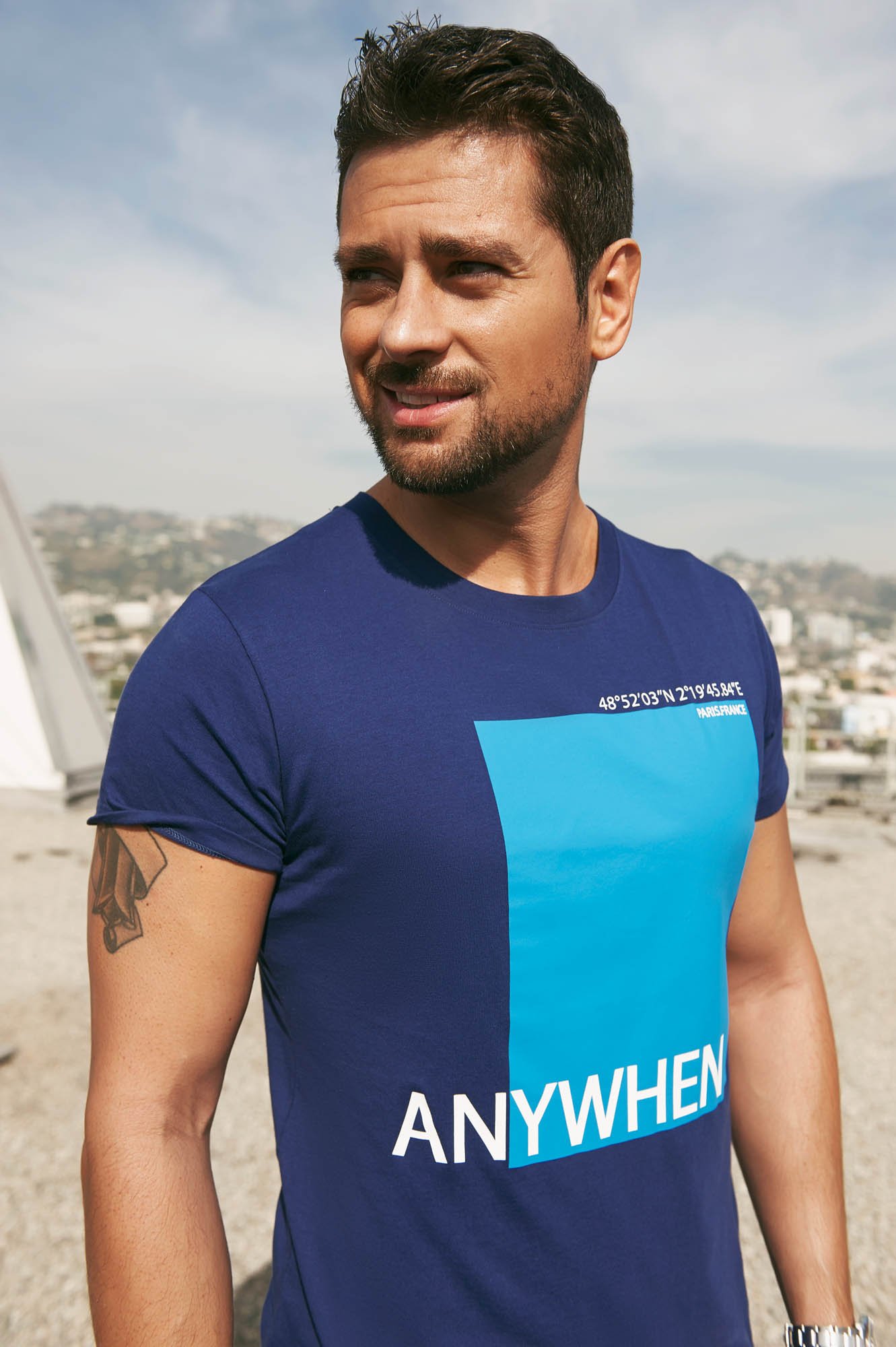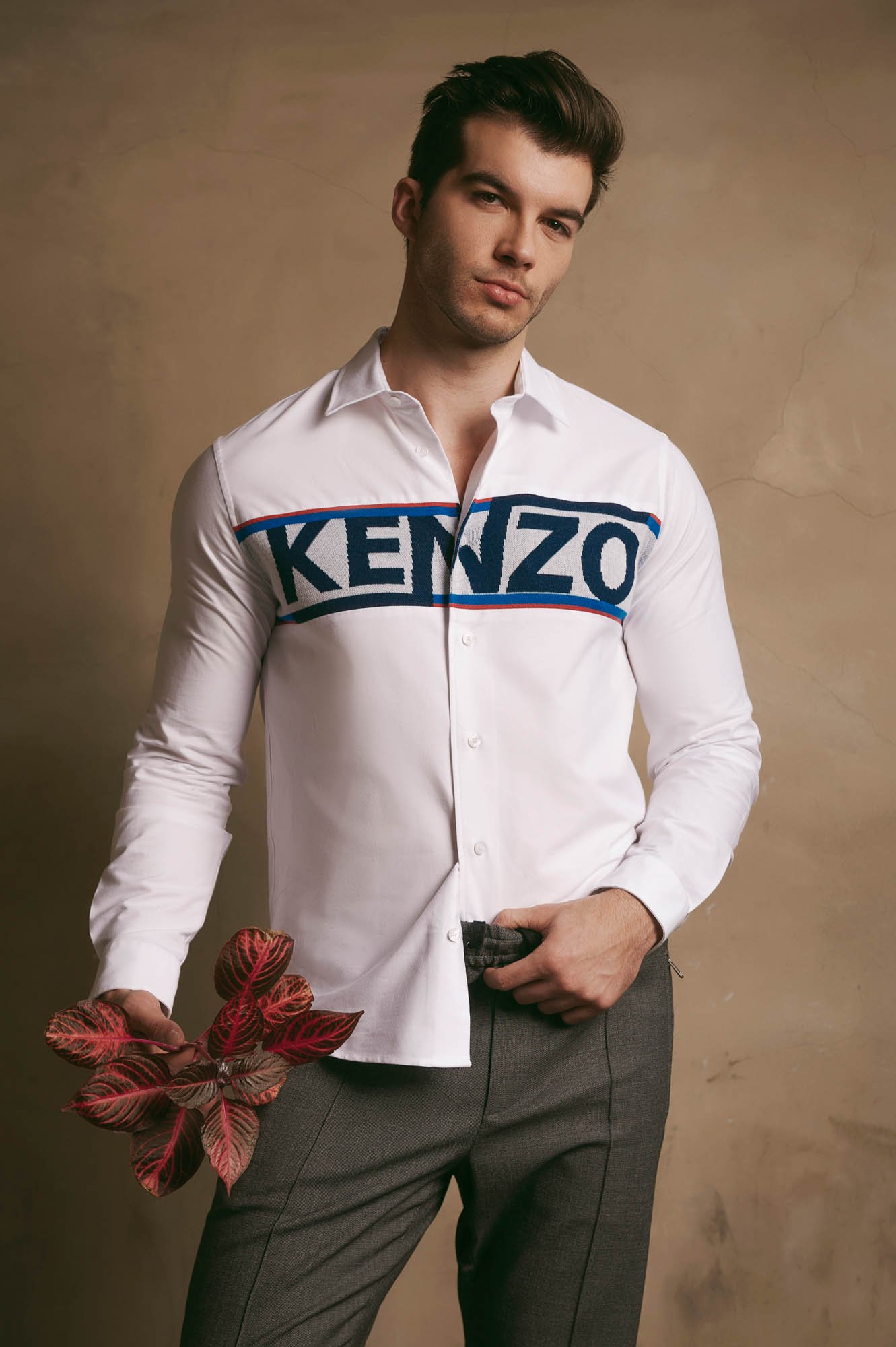 Left: On Adam
Shirt: Kenzo
Pants: Theory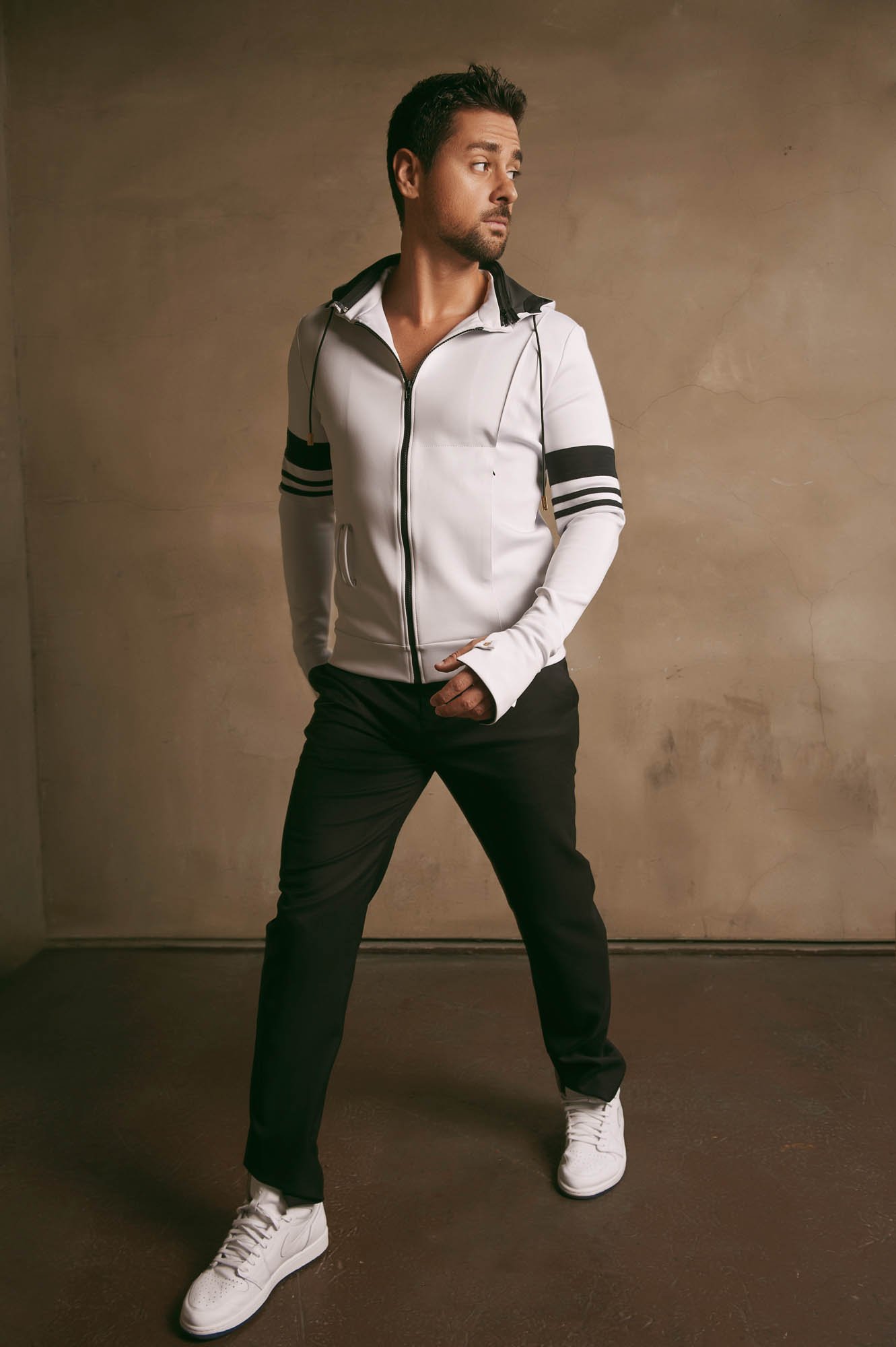 Right: On J.R.
Sport Jacket: Jay Stephan | Pants: Helmut Lang